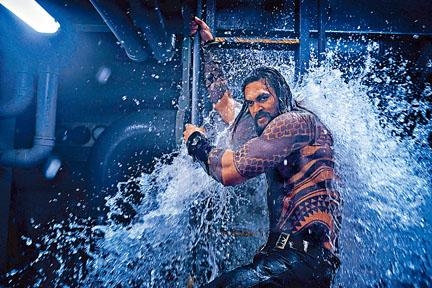 courtesy of singtao.com
The Hong Kong Motion Pictures Industry Association and the Hong Kong Theater Association's Hong Kong Box Office Limited yesterday announced Hong Kong's Christmas box office numbers between December 24th and 26th 2018. The total box office over the three days reached HK$ 40,838,773, an increase of 24.65% from the same period last year.
AQUAMAN over 3 days made HK$ 17,827,606 to become the Christmas slot film king and accumulated over HK$ 39.06 million. In second place was the animated film RALPH BREAKS THE INTERNET, over 3 days it made HK$ 9,612,401 and accumulated over HK$ 21.95 million. In third place was the Hong Kong film MASTER Z: THE IP MAN LEGACY (IP MAN OI JUEN: CHEUNG TIN CHI), which over 3 days made HK$ 3,579,552 and accumulated over HK$ 7.43 million.