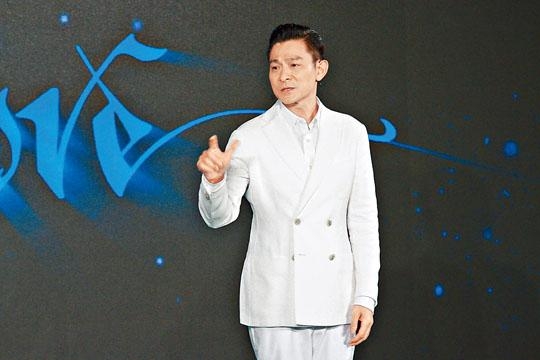 courtesy of singtao.com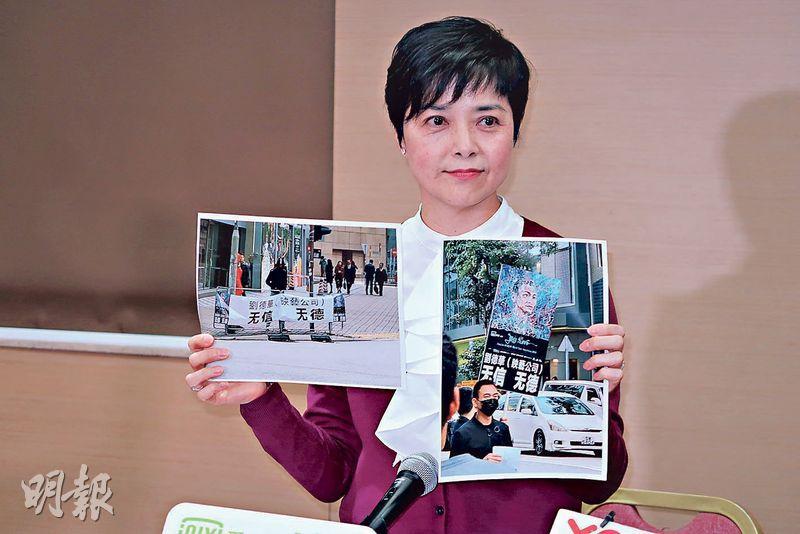 courtesy of mingpao.com
Andy Lau Tak Wa's concert series will begin Saturday. Its organizer and Wa Ja's company Focus Group recently has been swept into a fraud case. Earlier many in black medical masks held up signs that said "Lau Tak Wa (Focus Group) Return My Hard Earned Money" and "Untrustworthy, unethical". Focus Group's general manager Chiu Suet Mui yesterday held a press conference with legal representation and issued a statement to clarify the absurd and untrue accusations.
According to Taiwan reports, Taiwan's JSM Entertainment accused Focus Group of terminating its Lau Tak Wa concert Hong Kong stop investor qualification and seized the investment amount that it paid in accordance to the agreement. It criticized Focus Group for suspected fraud and filed felony charges in Taiwan against Focus Group.
Focus Group's general manager Chiu Suet Mui admitted that the company and JSM signed an investment agreement for Lau Tak Wa's concert. It clearly stated that contract violating transfer fell under irreparably severe contract violation behavior. Rumors of JSM's contract violating transfer were often heard in the marketplace. In August Focus Group received confirming evidence of JSM's contract violating transfer of investment rights to a third party. When confronted, JSM admitted the contract violating right transfer and apologized. Focus Group after careful consideration officially notified JSM in writing of the collaboration termination and seized the investment amount in accordance of the agreement. Chiu Suet Mui said that JSM did not follow Focus Group's agreement termination decision and demanded to continue its investment in the Lau Tak Wa concert, otherwise it would take legal action and media exposure. She felt that both said have already lost the basis of mutual trust and further collaboration would be impossible. She stressed that if the order was not followed the dispute would be handed to Hong Kong International Arbitration Center for arbitration.
As for unknown individuals protesting with signs and banners near the Focus Group office, Focus Group speculated that it was related to its dispute with JSM. It felt that Hong Kong was a lawful place, agreement conditions could not be neglected despite the unusual methods to force Focus Group to submit.
Focus Group also apologized for the disturbance that the matter has brought to the general public and Lau Tak Wa. Chiu Suet Mui said that Lau Tak Wa has been made aware of the related dispute and given Focus Group his full permission to handle the matter. The company also contacted the police for assistance. It has already prepared enough personnel to ensure the safety of Lau Tak Wa's concert, so Wa Jai could focus on his concert performance. He also trusted the security and the police would handle the matter appropriately. As for any past collaboration experience with JSM, Chiu Suet Mui said that Lau Tak Wa's management company in the past has worked with the company musically. At the time no major problem occurred and thus trust was built. However no one would expect what happened today. As for whether JSM admitted to the protests, Chiu Suet Mui said that it was only Focus Group's speculation that they were related to the JSM dispute. The company has always had sensible communication with JSM. The press conference was held for the company to explain its stance.