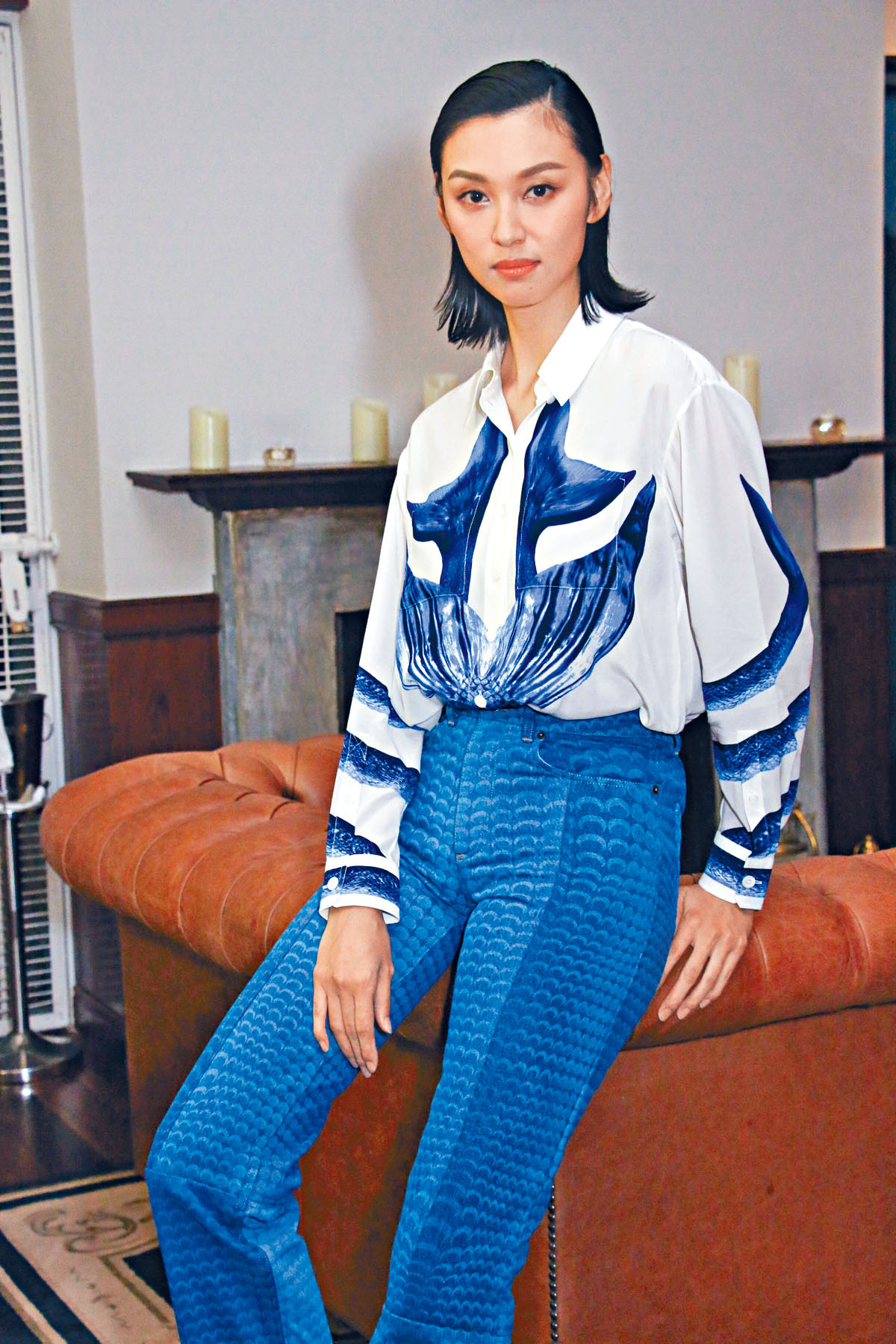 Louise Wong thought the audition invitation was a scam. After landing the role she was more worried than happy.
courtesy of singtao.com
Louise Wong says that she calls Fish Liew "older sister" even now
courtesy of on.cc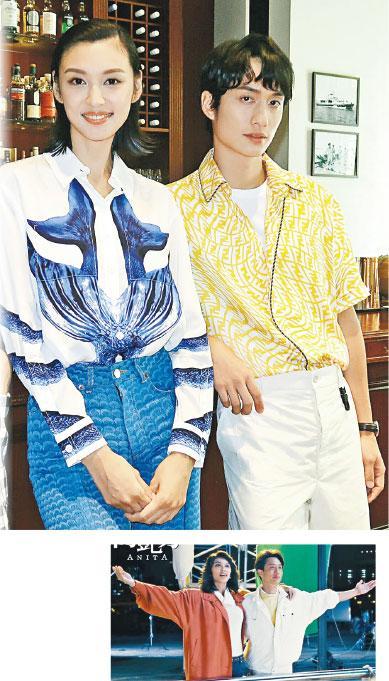 Both Louise Wong and Terrance Lau went AWOL over the pressure from their roles but then felt the opportunity was rare, so they would make the best of it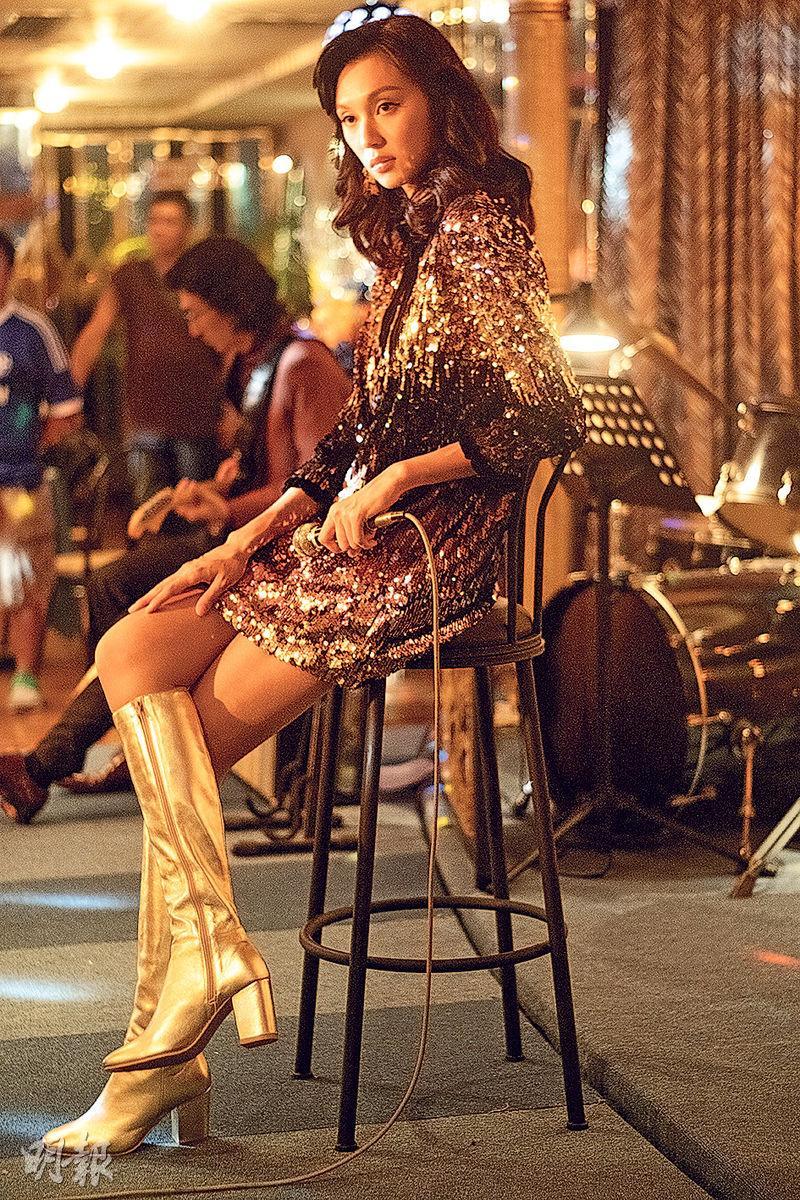 When Louise Wong sang and dance in costume, some in the crew broke down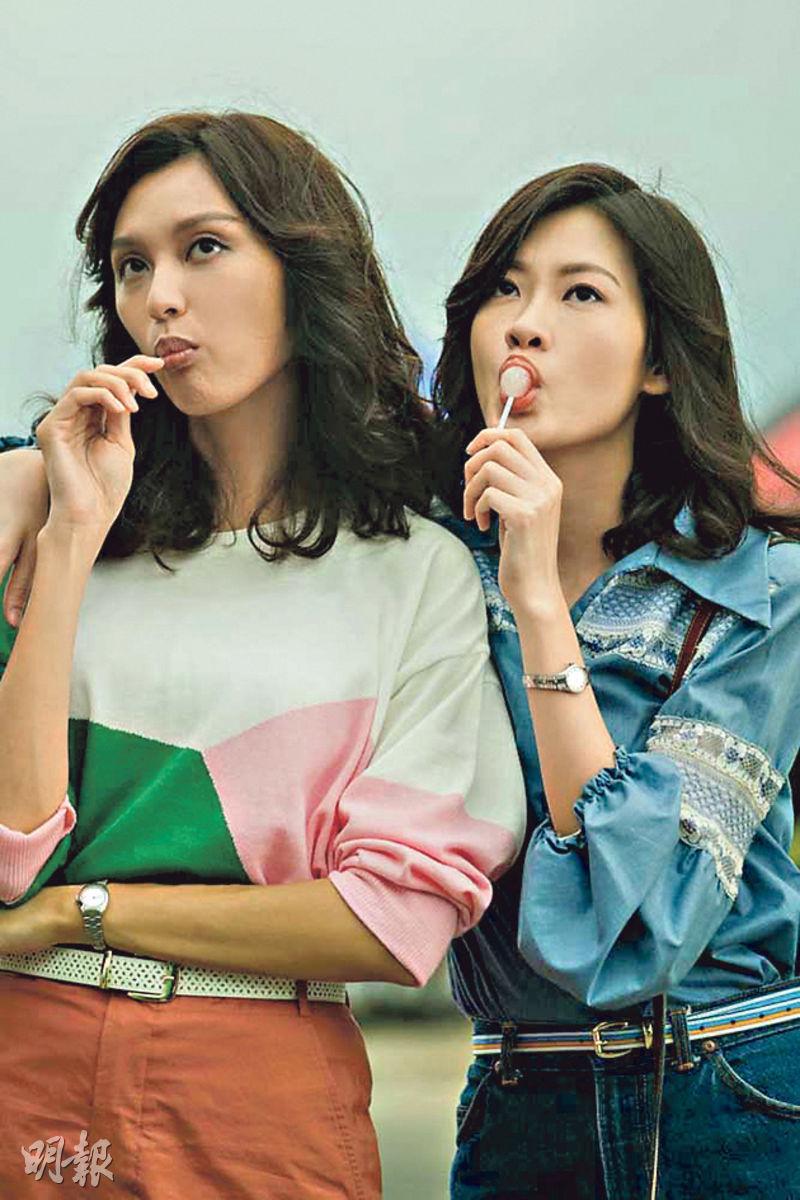 Louise Wong and Fish Liew play sisters and become good friends since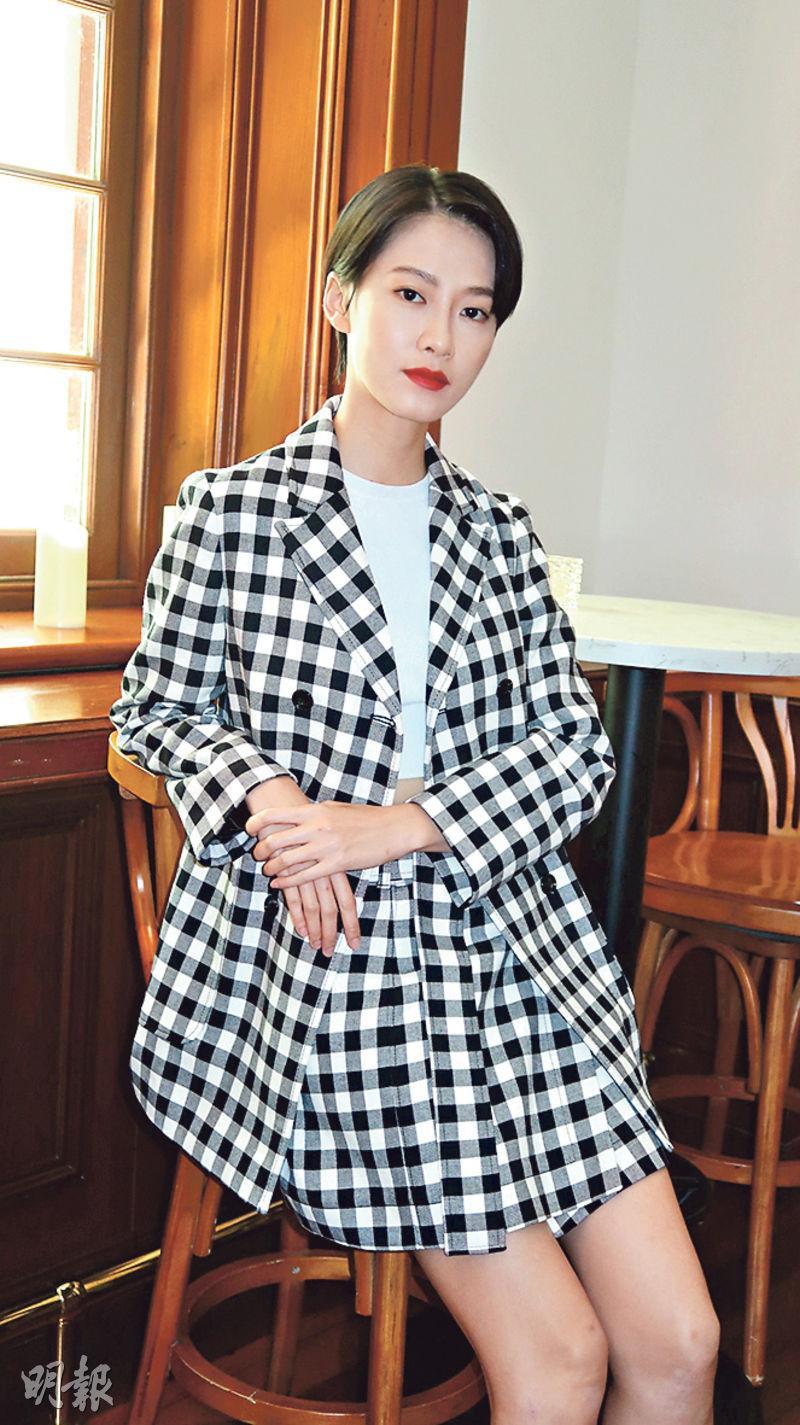 Fish Liew is overjoyed for two days after landing the role before panic set in
courtesy of mingpao.com
Remembering the late female singer Anita Mui Yim Fong, the film ANITA starred three new actors Louise Wong Dan Nei, Terrance Lau Chun Him and Fish Liew Chi Yu as Mui Yim Fong, Leslie Cheung Kwok Wing and Ann Mui Oi Fong. Mui Yim Fong was one of the Hong Kong popular culture's most representative names and carried everyone's collective memories. Sister Mui at the same time also represented the risk taking spirit of Hong Kong. Started from the bottom, she finally became a music superstar with her own hard work and shone brightly at the golden age of Hong Kong entertainment. Model Wong Dan Nei would make her film debut as Mui Yim Fong. In order to bring to life this legendary figure, she accepted over half a year of training and finally she successfully merged with the role of Mui Yim Fong. The details would bring back everyone's collection memories of Sister Mui.
Without any acting experience, Wong Dan Nei after numerous auditions successfully landed the important task of playing Mui Yim Fong. She was more worried than happy. "As soon as I learned that I would be able to play Mui Yim Fong, I was so worried that I bought a economy ticket to Thailand and cried for two full days at the hotel. Because Sister Mui's image was already deeply embedded into everyone's hearts, it would be very challenging for me. The stress would also be great as well. After settling down, I finally decided to properly cherish this destiny!"
Wong Dan Nei said that at first when the film company found her on facebook, she thought it was a scam. "Because I am a professional model, I never thought of becoming an actor. After confirming I realized that the film company was a big company that has released many big projects." She also said that each audition and rehearsal was very serious. In one scene, she put on Sister Mui's costume to perform. One of the hair and make up crew members darted off after seeing her as the person was touched by the performance. Wong Dan Nei pointed out that later she, Lau Chun Him and Liew Chi Yu spent over half a year on intensive training with three instructors. "Performance wise I had zero experience. During the period I watched many of Sister Mui's movies, listened to many of her songs, from HEART DEBT to EDUCATION OF LOVE. Everything about Sister Mui was hard to play, because there is only one Sister Mui and no one could replace her. However as an actor I could only play the role well, try to grasp Sister Mui's spirit, starting from enunciation, tone to minor gestures in order to remind everyone how Sister Mui was, to bring back memories of Sister Mui to everyone. Then our mission would be complete!"
Wong Dan Nei also pointed out that in the film she often had to sing and dance. She remembered the most in one scene when she performed FLAMING RED LIPS, she did not feel well. Actually back then Sister Mui herself did not feel well either but still insisted on performing. "During the shoot, I really felt this spirit of Sister Mui in the performance, which helped me greatly and also felt very realistic." Wong Dan Nei also admitted that during the performance she already merged the role of Sister Mui into her own body, with both joy and sorrow. "During the performance I no longer thought about whether I was convincing or how to be even more so, because it was already eroded into my body!" Wong Dan Nei was considered to have shades of Mui Yim Fong. She said, "I actually don't see the resemblance. It's the team's effort, hair, make up and costume, the cinematographer worked with Sister Mui before and knew which angle would be more convincing. With the help of appearance, even I couldn't tell it was me somewhat. I was not Wong Dan Nei but Mui Yim Fong in the performance. Ultimately we aren't in an impersonation contest. I hope to be able to perform the spirit of Sister Mui and bring back memories for everyone!"
As for Lau Chun Him, he also said that at first when he learned that he was chosen to play "Gor Gor" he was very surprised. Because at the time it was his first film, he did not want to miss this opportunity. However in order to study this role of "Gor Gor", he had to get to know "Gor Gor". He watched many of his interviews and learned about "Gor Gor" from make up artist and cinematographer's gossip. From them he slowly comprehended then rehearsed. He felt the hardest to imitate about "Gor Gor" was how he would become the focus as soon as he appeared, without any effort all. He was a natural born "star".
Liew Chi Yu at first thought that she could not "win", but she still was able to overcome various hardship and land this important role of Mui Oi Fong. She was overjoyed for two days. "Then I thought 'Oh crap', I kept thinking how would I explore the character. Finally the team helped me with lessons and homework, because Sister Ann left relatively less work and information, I could only try to study her action and tone. In particular Sister Ann always had a smile that was very infectious, but my smile was my weakness. I often smiled unattractively, so I had to train those muscles to be able to smile better. In addition my voice tended to be low, I also hoped to be able to train to be a little more convincing."
Liew Chi Yu said that after the shoot, her relationship with her onscreen sister Wong Dan Nei was like sisters. Whenever they had time they would have dinner together. She went to Wang Dan Nei's home for dinner and even had a lot of fun with her cute daughter. Wong Dan Nei also said that everyone through this film became good friends, because during the shoot everyone faced difficulties together. Lau Chun Him was like a big brother who often comforted her and overcame hardships with her.