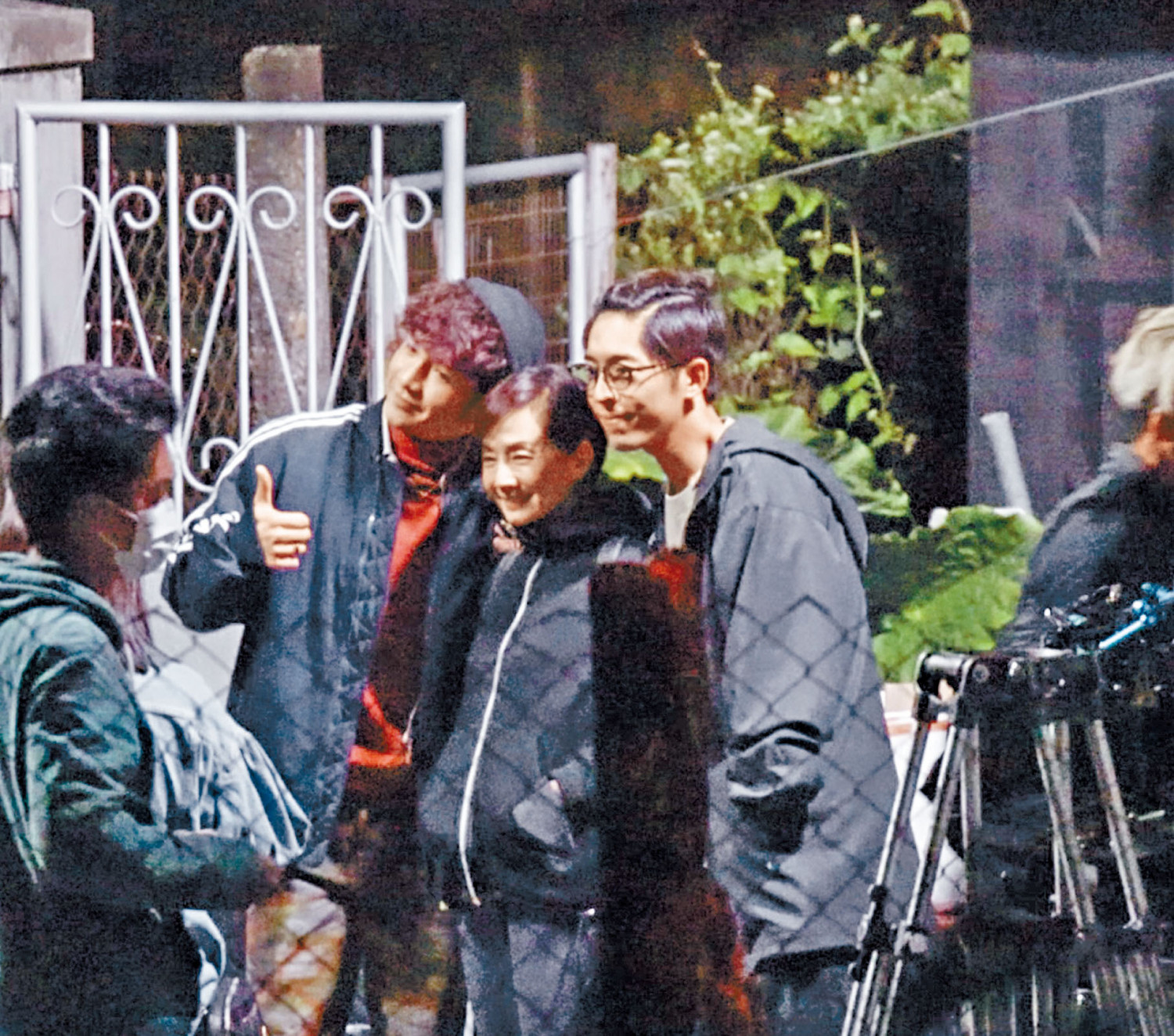 courtesy of singtao.com
Edan Lui Jeuk On and Anson Lo Hon Ting worked with Best Actress Teresa Mo Shun Kwan on the new film GOR SI GOR JIK (HOLIDAY TIME), which has been in production for almost a month. Playing "mother and son" Edan and Sister Mo often interacted. Instead playing Edan's friend Anson Lo worked in a low key manner, until earlier when the trio got together for the production wrap!
MIRROR members have been making the jump into the film industry one after another. After Keung To, Jer Lau Ying Ting and Sister Mo worked together on the Emperor Motion Picture AH MA YAU JOR DAI YI GOR, Edan and Anson Lo also teamed up with Sister Mo on the new family film GOR SI GOR JIK. According to those in the know, "This film mainly is about family, Mo Shun Kwan in the film would play Edan's Mommy. Anson Lo would play his best friend. They would work together on a gaming company. However in the film their personalities were the opposite on their real ones, Anson Lo would be the most active one, standing up and protecting Edan at every turn. Edan would be more reserved. Although Anson Lo and Sister Mo had no scene together, Sister Mo really took care of them. As soon as she had time she would visit the set and give them suggestions!"
Fans have been looking forward to the reunion of Anson Lo and Edan for a movie. The new film after over half a month of production finally wrapped. Anson Lo, Edan nd Sister Mo appeared on location at the Ying Pun Tsuen on Fan Kam Road. Anson Lo appeared in curly hair and a knit hat and Edan in braids. That day they had many scenes together. First they finished a car conversation scene, then they went inside for the shoot. They worked from dusk to early next morning. The crew could be often heard thanking Anson and Edan, conceivably they both brought treats for them.
During the break, Edan and Anson Lo took advantage of the time to continue to have exchanges with the director and the crew. Anson Lo even took photos with elder Sister Mo. When Edan passed by, Anson even grabbed Edan for a photo of the three. They could not stop chatting and had no generation gap at all! The shoot went after 2 AM, Anson Lo left work first, leaving Edan to keep shooting until 6 AM. After working all night Edan was still very alert as he and the team opened bottles of champagne to celebrate the production wrap. Then he continued to work.