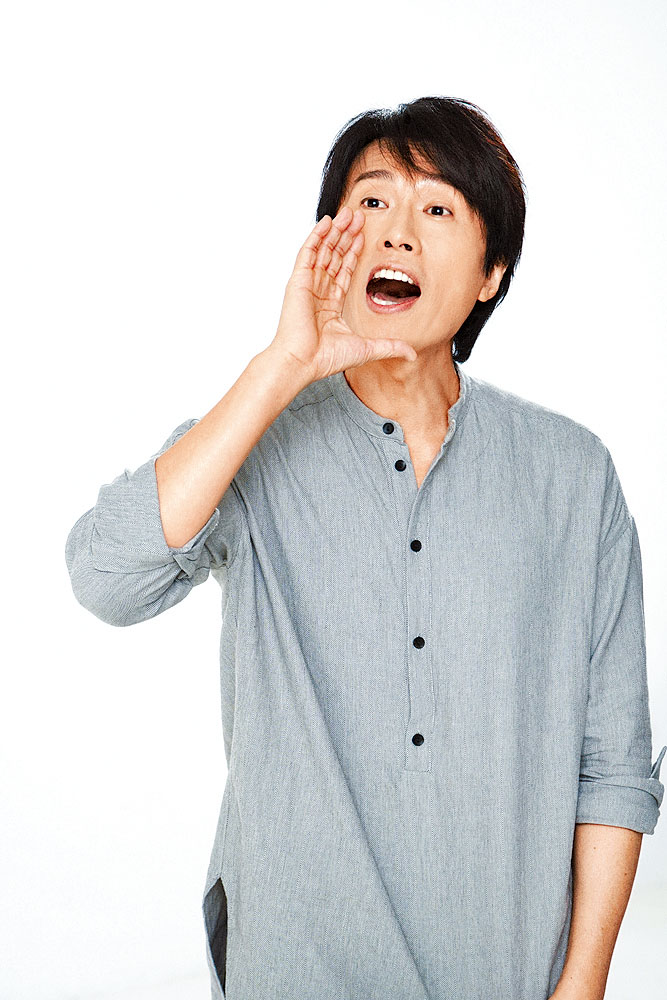 Dayo Wong sings for the first time, fans should not miss this!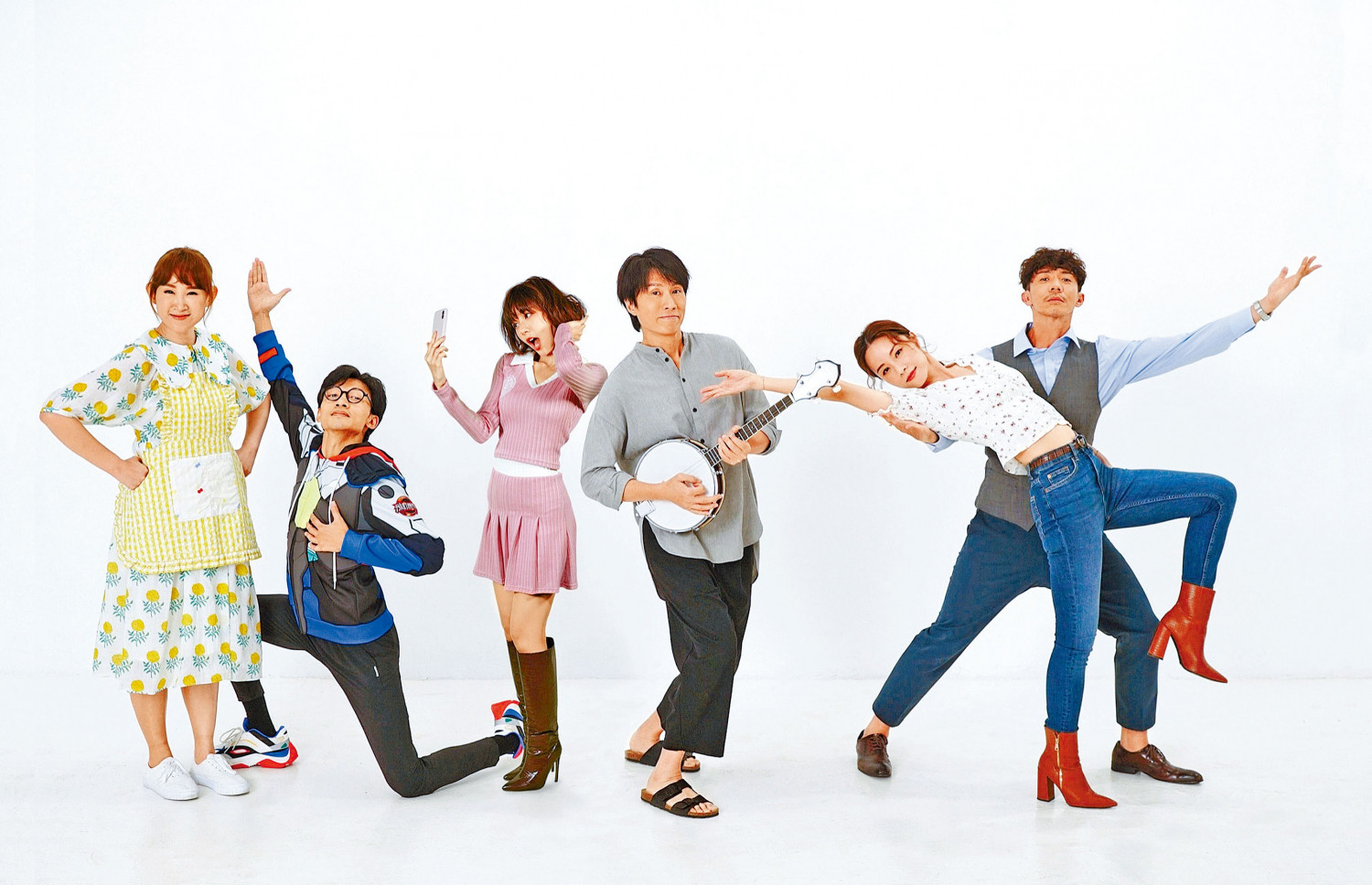 Ivana Wong, Peter Chan Cham Man, Lin Minchen, Dayo Wong, Stephy Tang and Louis Cheung work on a music video for their Lunar New Year film
courtesy of singtao.com
courtesy of on.cc
The Sunny Chan Wing Sun directed, Dayo Wong Tze Wa, Stephy Tang Lai Yun, Louis Cheung Kai Chung, Lin Minchen, Ivana Wong Yuen Chi starred Lunar New Year film TABLE FOR SIX (FAN HEI GUNG SUM) will open in 2022. Wong Tze Wa led the cast in the production of the trailer and music video RICE STEAM SONG. Tze Wa even automatically picked up a banjo to play along and joked, "I play the banjo, you dance!"
The Year of the Tiger comedy of course would be filled of cheerful atmosphere and comedy galore. Earlier, Wong Tze Wa led the cast to the production of the trailer and music video for the new film. Everyone sang and danced, as well as picking up chopsticks to play the beat as they arranged the Broadway Circuit's Cinema Courtesy video anew with the Siu Hak written parody lyrics. Everyone made odd and funny expressions. Tze Wa even picked up a banjo and played this RICE STEAM SONG with the cast.
The music video was full of Lunar New Year atmosphere. The cast rehearsed their choreography on the set with the music, which already gave off a joyous New Year atmosphere. Although dancing was not Tze Wa's expertise, Cheung Kai Chung and Wong Yuen Chi coordinated their effort and demonstrated the dance steps for Tze Wa. During rehearsal Tze Wa also found his own spot. He learned that the director needed an actor to play the guitar and picked up an instrument. He said, "I play the banjo, you dance." Cheung Kai Chung, Tang Lai Yun, Wong Yuen Chi and Peter Chan Charm Man in the music video then thoroughly demonstrated their dance cells. In a little apron, Wong Yuen Chi mischievously danced a cute choreography.
In the music video Wong Tze Wa sang. Although it was a few short verses, he already made a very powerful performance. Playing the big brother Tze Wa led his on screen second brother Cheung Kai Chung and third brother Chan Charm Man, intimate girlfriend Stephy, Lin Minchen and kitchen general Wong Yuen Chi to a Lunar New Year dinner, singing and dancing. The music video's prop team was serious as it prepared a lot of Lunar New Year food. A giant bowl of rice even filled everyone with joy.
"Malaysia Goddess" Minchen Lin earlier had to work in Taiwan, so she shot her individual part first. Dancing and showing her cute and sexy side in the music video were familiar tasks for Minchen. After finishing the shoot, she still asked the director whether he needed another take so the music video would be perfect. Minchen asked the director, "Does the director want me?" However the director rejected Minchen, said that it was enough and let Minchen get off work to go home and rest. Minchen of course gladly accepted this rejection.