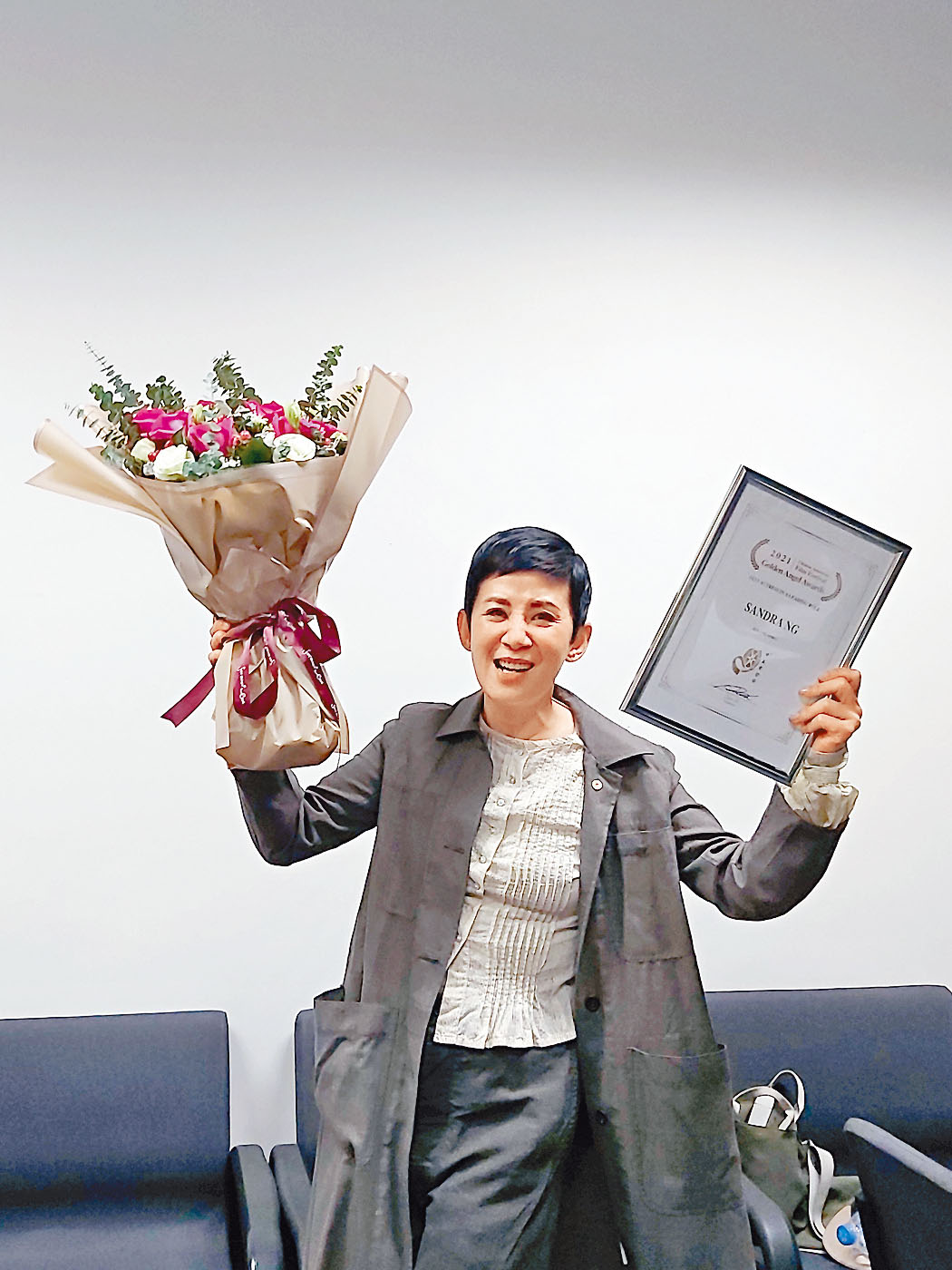 Sandra Ng receives the Chinese American Film Festival Best Actress award for ZERO TO HERO
courtesy of singtao.com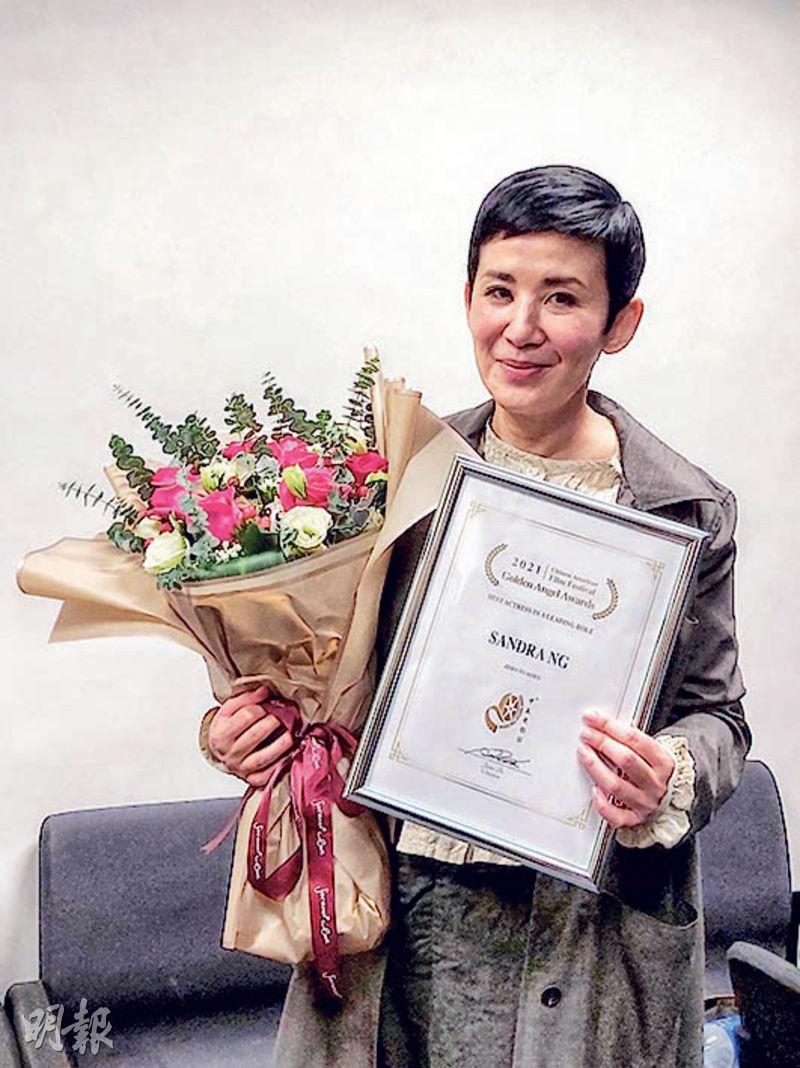 courtesy of mingpao.com
Based on the true story of Hong Kong Paralympic Games gold medalist So Wa Wai and his mother "So Ma"'s mother and son relationship and struggle, the film ZERO TO HERO (MAMA DIK SUN KEI SIU JI) since its August release in Hong Kong to now it headed toward HK$ 30 million at the box office and represented Hong Kong to vie the 94th Oscars Best International Film nomination. One of the leads Sandra Ng Kwan Yu even won Best Actress at this year's 'Chinese American Film Festival". The film also received the "Golden Angel Award". Ng Kwan Yu also said that she attended 500 audience appreciation events but did not feel they were a chore.
The Chinese American Film Festival was a Chinese film festival that many U.S. entertainment and media organizations jointly held in Los Angeles. This is the 17th year. The film festival's principle is to promote cultural exchanges between Chinese and U.S. filmmakers. In the past many Hong Kong films and actors have won. Ng Kwan Yu in the film played So Ma, which won her the Best Actress award at this year's Chinese American Film Festival. Kwan Yu also shot a video to share her experience and thanked the cast, the crew and the event.
Kwan Yu said, "This is a very wonderful film, since its mid August release to now it still has not left the cinemas. Since its opening we attended 500 audience appreciation events. Many people asked me why did it have to be so rough. The reason is it is rare to have a movie that is so infectious. Many viewers after watching were reluctant to leave, even crying while thanking us for making such a good movie. I am very grateful that I was able to thank the audience for this movie. I am even more grateful that while this film is still in release you already give me the award. Thank you Chinese American Film Festival, thank you to each voter. I heard this award is very heavy, I still have one more person I really want to thank, she is a very important person. That is this film's producer......which is me!"
Kwan Yu continued, "I want to thank even more director Wan Chi Man. He persisted for ten years, wanting to make this touching story that is based on So Ma nd So Wa Wai. I even have to thank the cast and the crew even more, s well as a group of very excellent actors. However this time is somewhat regrettable. This film wasn't released in U.S. cinemas. I also didn't have a chance to fly over to thank you. Don't worry, the film is already on Netflix. North American viewers would be able to see it. Here I would like to thank everyone first, go back and watch the movie for me, then put it on an endless loop. The higher the Netflix stat is, everyone would be able to watch more Chinese films."
Director Jimmy Wan Chi Man was also very happy to receive the "Golden Angel Award". He said, "This is the film's first film award in North America, it is just as encouraging as being able to represent Hong Kong at the Oscars. We hope this film would be able to go even further, bringing even more encouraging message and positive energy to even more viewers, for even more people to know this never say quit para-athlete."