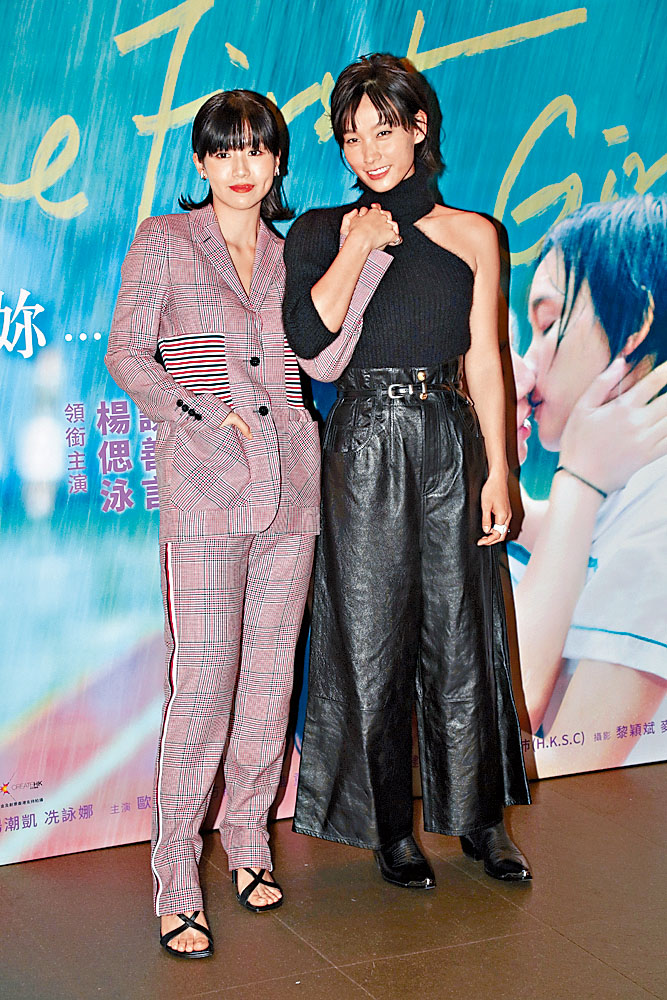 Renci Yeung (left) jokes that she cannot quit Hedwig Tam on or off screen
courtesy of singtao.com
courtesy of on.cc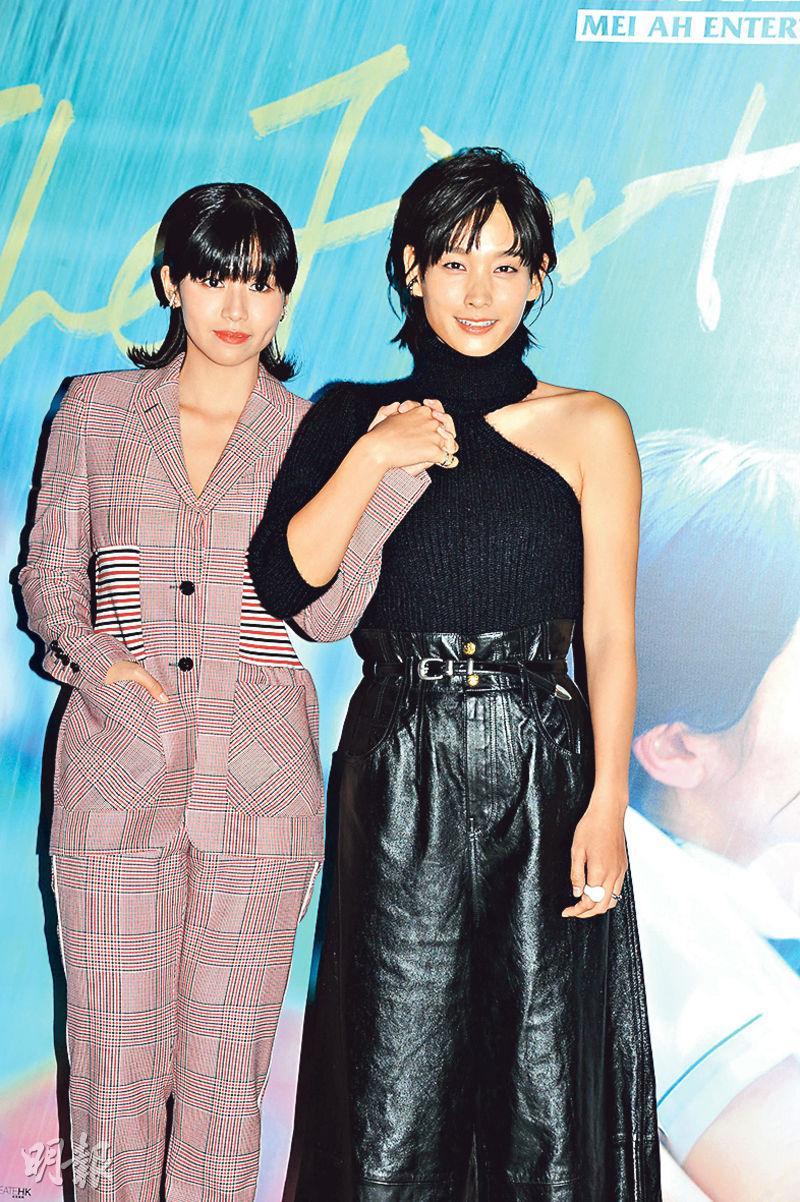 Renci Yeung and Hedwig Tam attend the premiere of their film THE FIRST GIRL I LOVED
courtesy of mingpao.com
The Yeung Chiu Hoi and Ng Wing Shan directed, Hedwig Tam Sin Yin and Renci Yeung Si Wing starred film THE FIRST GIRL I LOVED (HEI FOON NEI SI NEI) two nights ago at the 18th Hong Kong Asian Film Festival held its premiere. The film's producer Teddy Robin Kwan attended, but perhaps due to the passing of his good friend Dean Shek Tin his emotions remained unsettled. Thus he did not speak to the press. Tam Sin Yin however said that she would really like to work on the Hong Kong version of SQUID GAME.
Tam Sin Yin said that she and Yeung Si Wing played their roles from ages 18 to 30 something. Yeung Si Wing said that her character was more mischievous, whether on or off screen she could not pull herself out with Tam Sin Yin. Speaking of their kiss scene, Yeung Si Wing said that she initiated it because in the film Tam Sin Yin was more naive. However during the shoot they did not feel awkward. She said, "Because this kiss scene was left to be shot at the end, we were already very familiar. With girl on girl kiss scenes I would be more carefree and daring, before the shoot we embraced each other and had physical contact. We trusted each other, so the shoot was very relaxed." Was her boyfriend Owen Cheung Chun Long at ease with her same sex intimate scene? Yeung Si Wing only said, "Tam Sin Yin gave me quite a sense of security, Papa was very relaxed too. (Would you allow your boyfriend to watch your kiss scene?) I don't get to say whether I do or not, the most important is for the viewers to enjoy it."
In addition, Tam Sin Yin recently imitated SQUID GAME character and received praises. She said that she never thought that she would take it so seriously. She said, "The freckles were drawn on, I spent several hours on make up and photos. I never thought that I would get such an overwhelming response. Maybe the result was very cool and very tough, everyone thought it was very convincing. I was very happy when I saw everyone's reaction. (You could make the Hong Kong version with Shaun Tam Chun Yin?) Of course I want to, actually as long as everyone likes it I am fine."