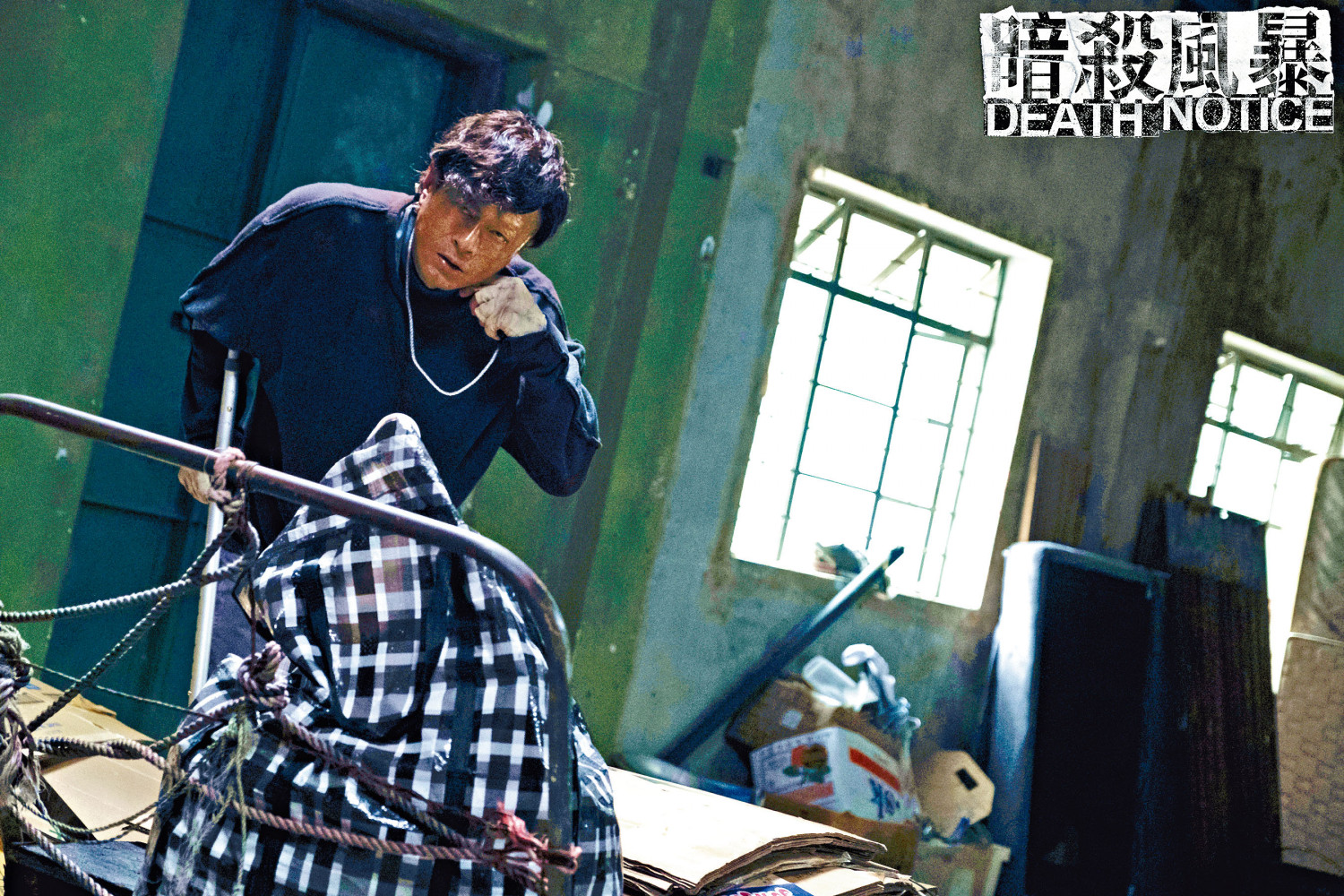 Louis Koo plays a disfigured homeless man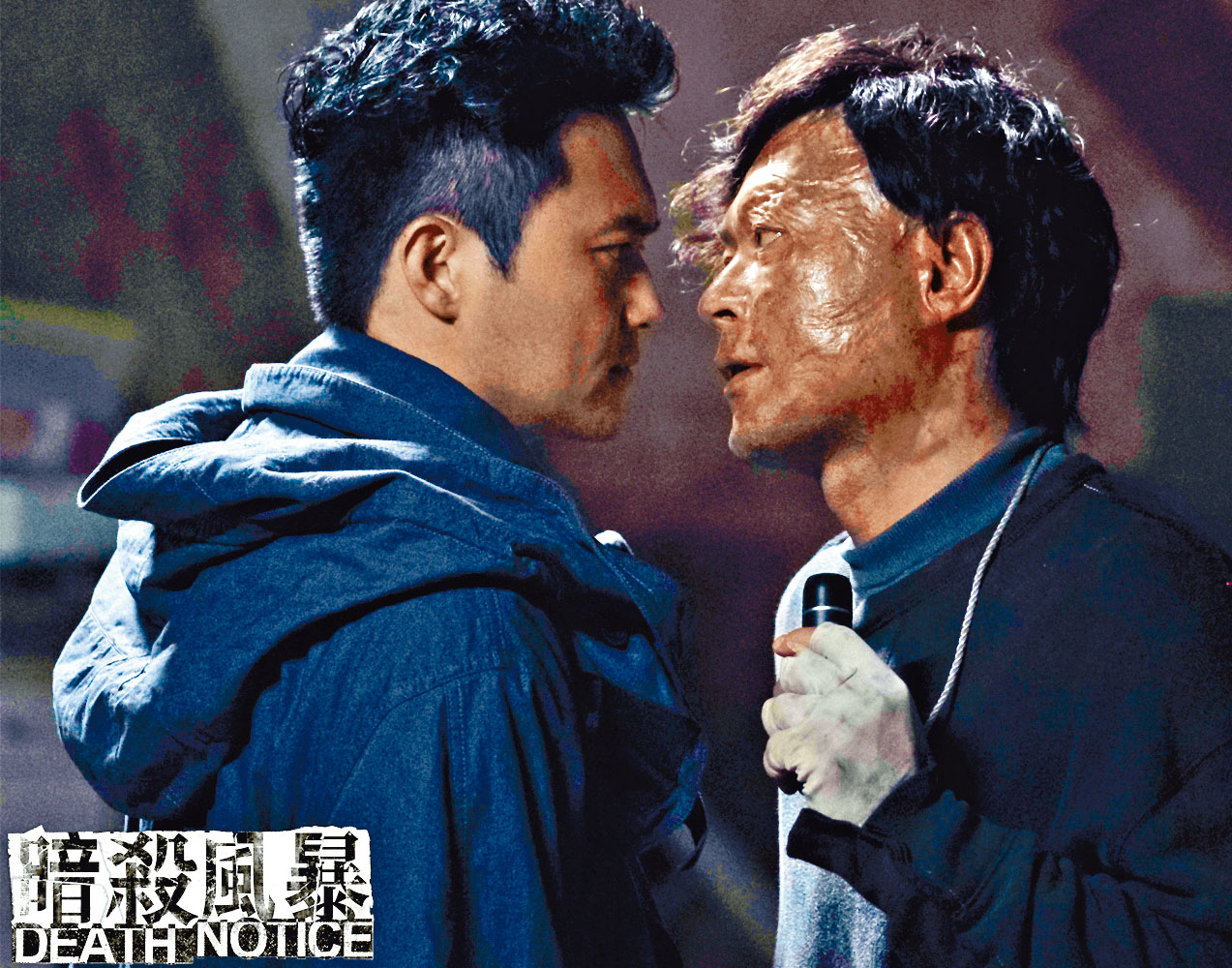 Julian Cheung, Louis Koo
courtesy of singtao.com
DEATH NOTICE and G STORM not only have similar casts and subjects, even the poster's color palette is similar
courtesy of on.cc
The Herman Yau Lai To directed, Louis Koo Tin Lok, Julian Cheung Chi Lam, Francis Ng Chun Yu, Myolie Wu Hung Yi and Chrissie Chau Sau Na starred suspense DEATH NOTICE (UM SAT FUNG BO) will open on December 9th in Hong Kong. The film company released its latest poster and first official trailer. In it cops Chilam and Chun Yu ran into a mysterious person "Darker", the appearance of whom led to a series of perfect murder mysteries. As the police began a battle of brains and brawn. Goo Jai in the film was disfigured and using a crutch, making quite a sacrifice of his good looks. At the end of the trailer Chilam asked him, "Why would after the explosion I still could talk with my girlfriend over the phone?" Goo Jai picked up his speech device and said, "Is this a IQ test?"
Yau Lai To said that Goo Jai's character would be able to pleasantly surprise the audience. Before taking the role they communicated about the appearance and the performance. Speaking of Goo Jai's sacrifice for art, Yau Lai To stated that Goo Jai was very professional. "Koo Tin Lok is an actor who wants to act, the most important is attractive to him."
Director Yau Lai To has worked with all three actors numerous times, so everyone was already very familiar. This time they would team up again. Due to different script and characters they had just as much spark. In the film Chilam played a police genius with an extremely high IQ. Yau Lai To felt that off camera Chilam liked brain teasers, and he was also an actor with logic and sense. Chun Yu was convincingly as both the hero and the villain. He would keep the viewers guessing.