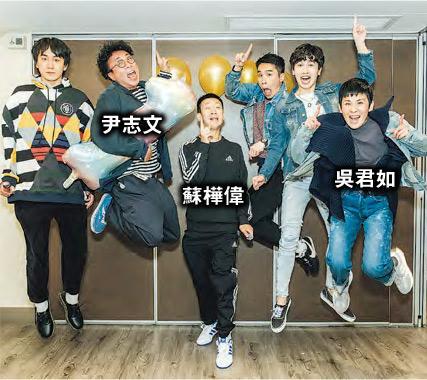 courtesy of mingpao.com
The Sandra Ng Kwan Yu produced and starred film ZERO TO HERO (MAMA DIK SUN KEI SIU JI) has received one good news after another recently. After being named to represent Hong Kong at the 94th Oscar Best International Film, the film received the Golden Angel award and Best Actress at the Chinese American Film Festival. The film was released on the streaming platform Netflix for 3 days and received the most hits in Hong Kong.
Ng Kwan Yu two nights ago with So Wa Wai, director Jimmy Wang Chi Man, actors Leung Chung Hang, Fung Ho Yeung and Ng Siu Hin celebrated. Kwan Yu said, "The film landed in first place on Netflix after 3 days, I sincerely thank everyone. Thank you." So Wa Wai was excited about the film's good performance and thanked the audience for their support. Director Wan Chi Man said, "I am very happy to receive the audience's praise and liking, at the same time I thank Ms. So Han Siu Ching (So Wa Wai's mother) and So Wa Wai, for giving me this chance to make this meaningful movie." Leung Chung Hang congratulated Kwan Yu on becoming the Chinese American Film Festival Best Actress and was happy that the film had endless good reviews since its release. He thanked the viewers. "Without you, this movie wouldn't have gone this far."