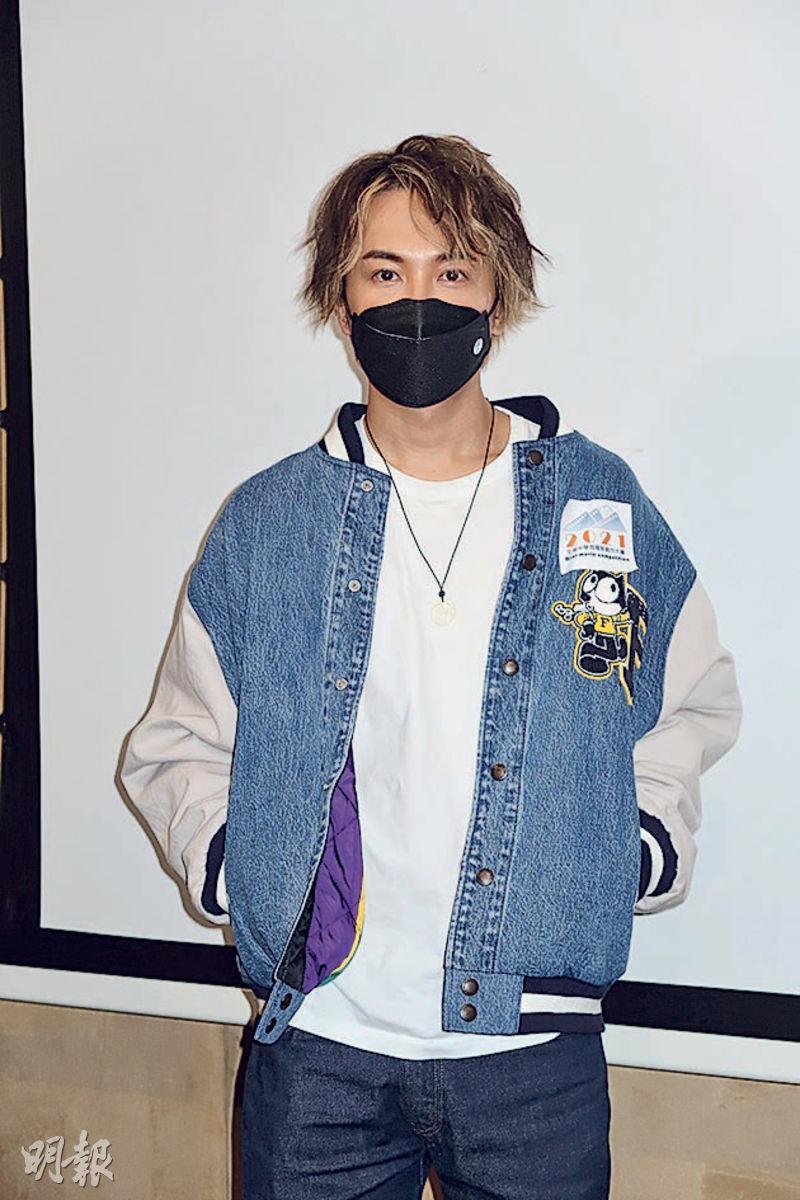 courtesy of mingpao.com
ToNick's lead vocalist Chiu Sin Hang is also a director. He was invited to be the promotional ambassador for the 8th Mini Movie Competition. Yesterday he attended a forum and shared experience from directing his film ONE SECOND CHAMPION (YUT MIU KUEN WONG), revealing that during the shoot he went over 30 hours with rest. Once he was so tired that he fainted and was unconscious.
Speaking of good friend Endy Chow Kwok Yin with this film winning the Hong Kong Film Directors' Guild Best Actor, Hang Jai was happy with him and said that he still owed him a meal. However they still have not have time to celebrate. Hang Jai revealed that he was conceiving a new script, leaning toward making a subject that would be close to real life; because ONE SECOND CHAMPION performed well he became a "HK$ 10 Million Director". He said that he would not be pleased with himself, he would turn pressure into motivation, create even better work. For now he was not certain whether he would invite Chow Kwok Yin or girlfriend Hana Tam Hung Nam to star in his next film. Aside from film, Hang Jai did not want to neglect his music. With his ToNick bandmates he has been tensely recording new songs and preparing for another concert.