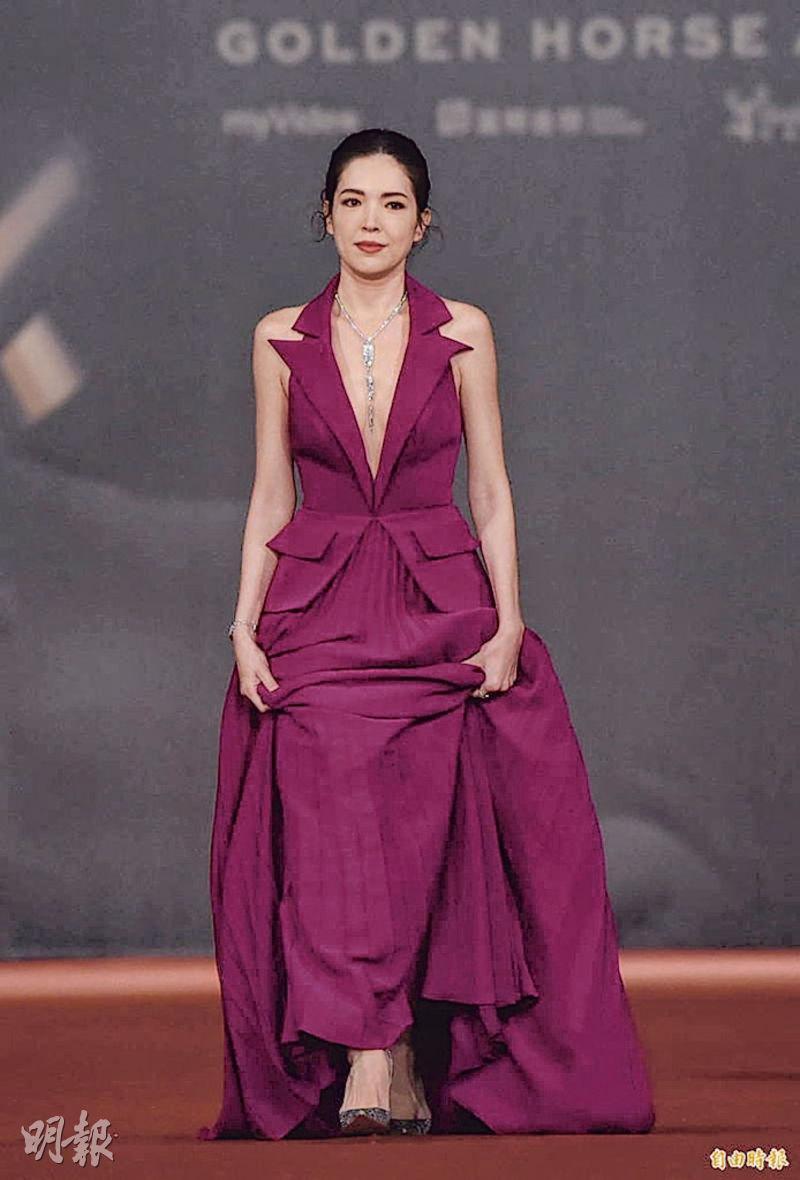 Tiffany Hsu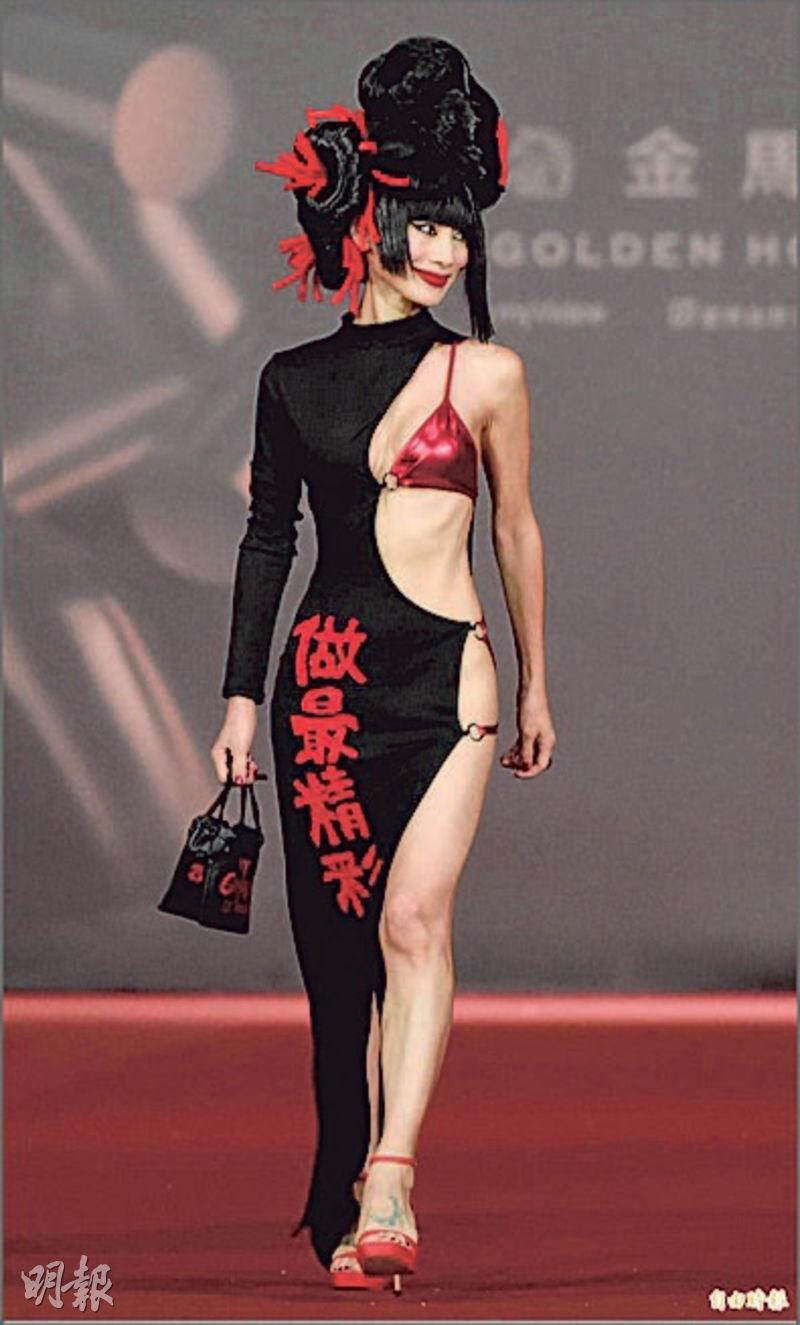 Bai Ling wrote "Be Your Most Exciting Self" on her dress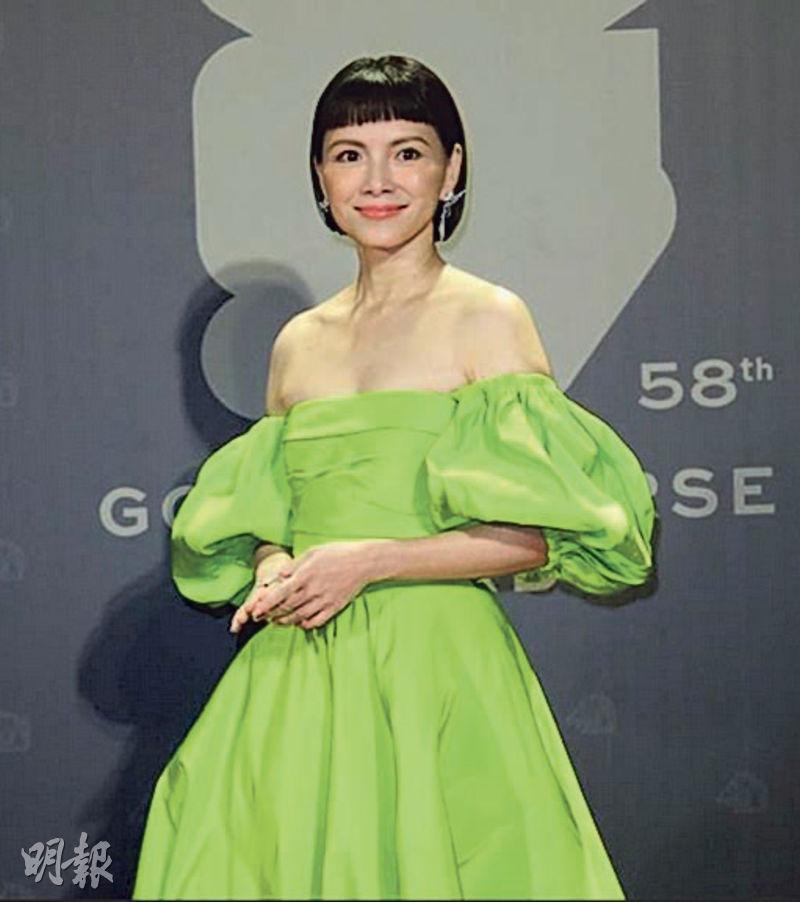 Lee Sinjie hopes to return to film next year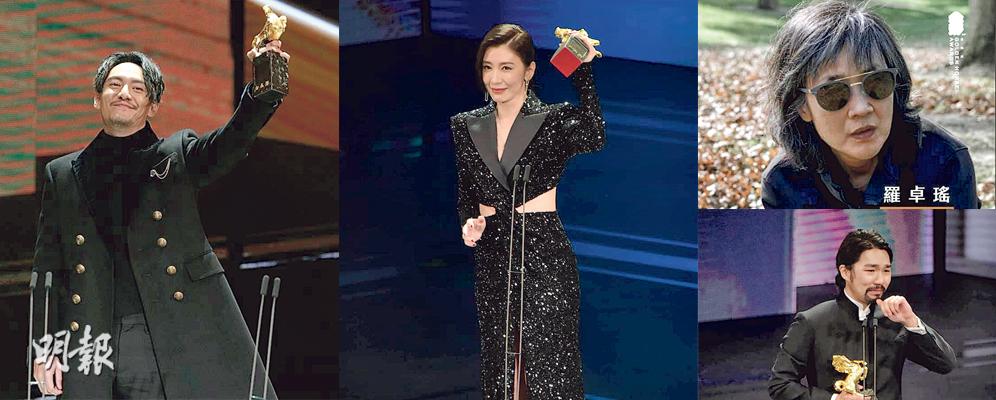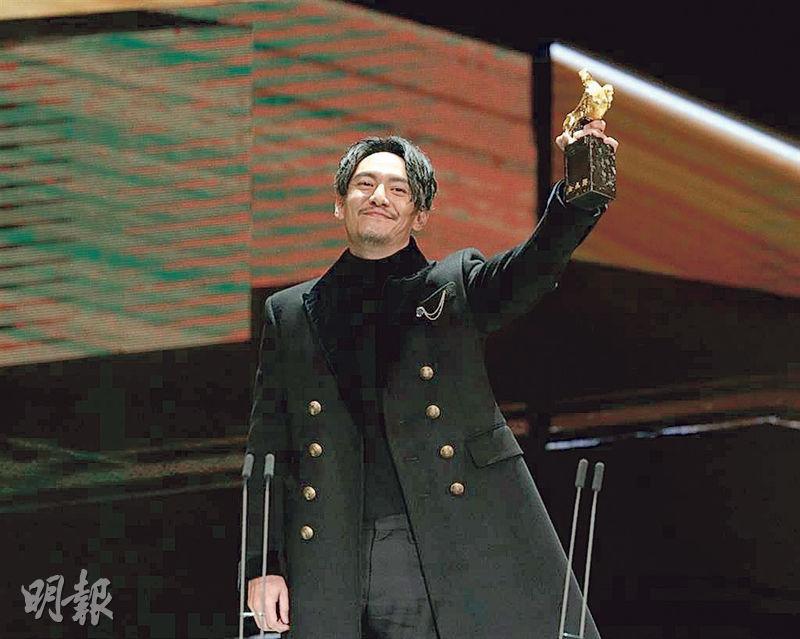 After 30 years in the business, Chang Chen finally won his first Golden Horse Best Actor with THE SOUL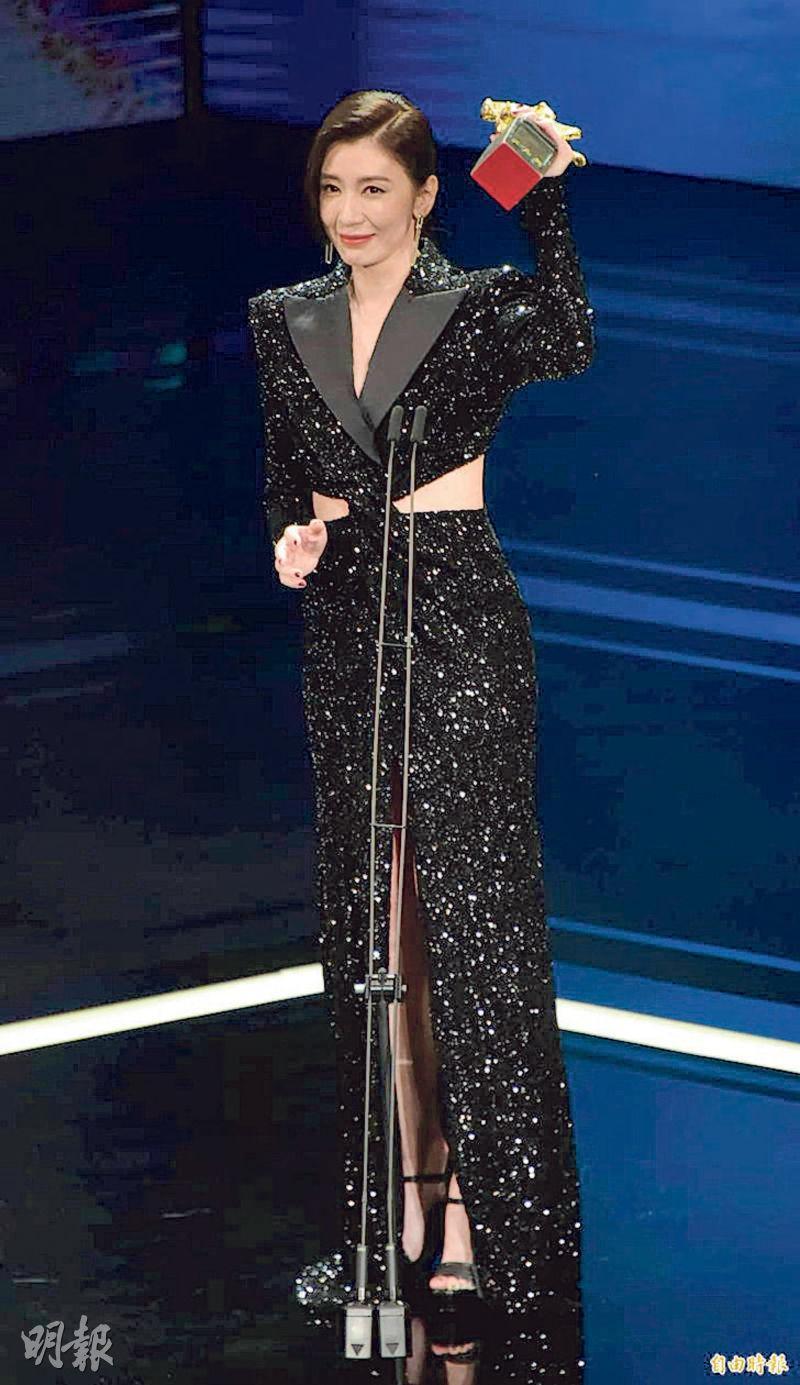 Alyssa Chia hit the mark with her first Golden Horse Best Actress nomination for THE FALLS
Residing in Australia, Hong Kong director Clara Law won Best Director with DRIFTING PETALS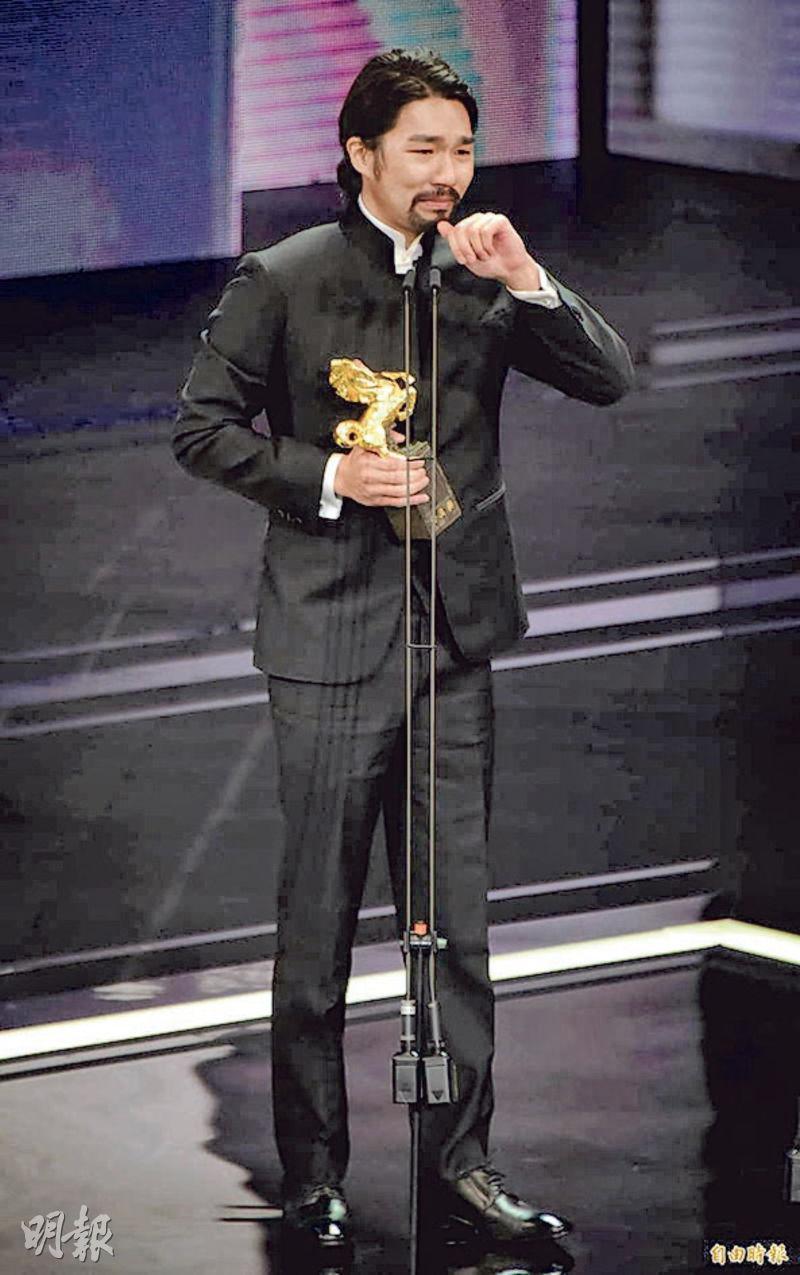 Jun Li succumbs to tears after winning Best Adapted Screenplay for DRIFTING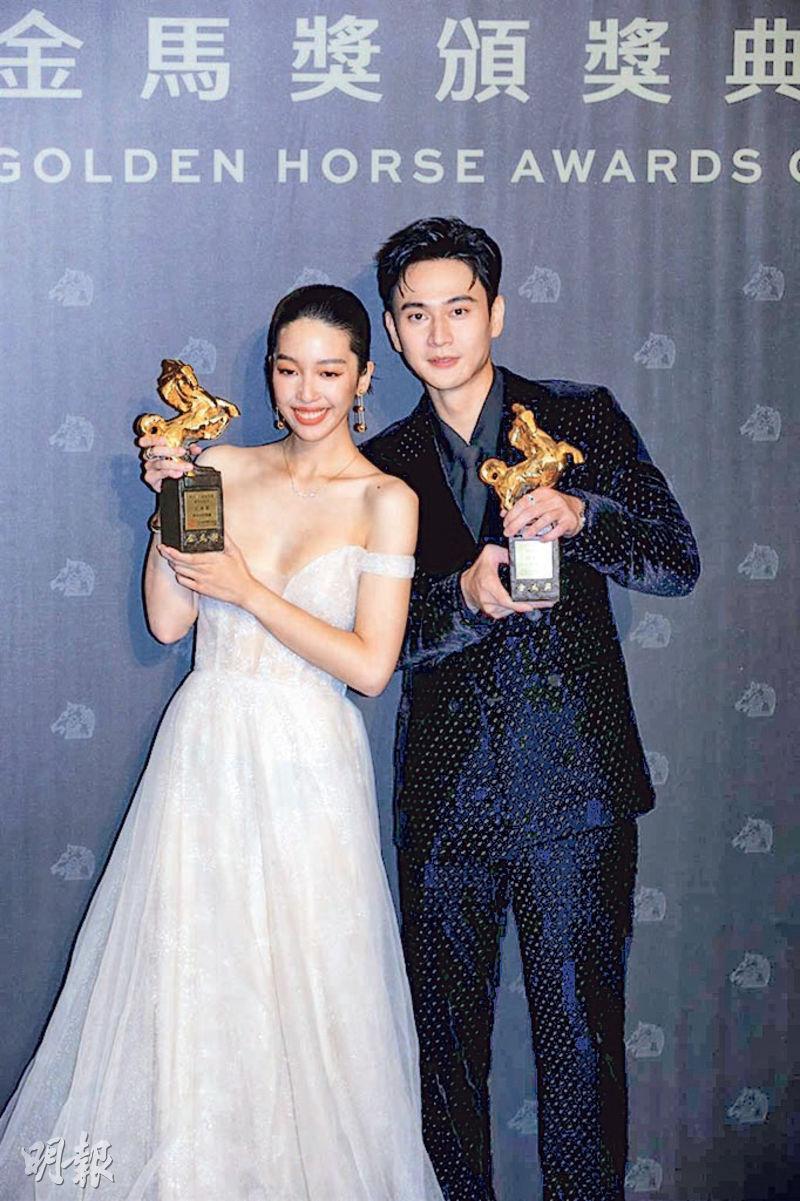 Best Supporting Actress Wang Yu-xuan and Best Supporting Actor Liu Kuan-ting
courtesy of mingpao.com
The 58th Golden Horse Awards last night took place in Taipei. Due to the pandemic, masks were required. Chang Chen with THE SOUL won his first Best Actor award against Francis Ng Chun Yu, Kai Ko Chen-Tung, Roy Chiu, and Cheng Jen-shuo. Alyssia Chia with THE FALLS and her first nomination immediately defeated Karena Lam Ka Yan for Best Actress. THE FALLS also won Best Narrative Feature, Best Original Screenplay and Best Original Film Score to become the big winner. Hong Kong director Clara Law with DRIFTING PETALS won Best Director; the Jun Li directed Hong Kong film DRIFTING received 12 nominations but in the end only won Best Adapted Screenplay.
Jun Li Chun Shek with DRIFTING defeated TILL WE MEET AGAIN's Giddens Ko for the Best Adapted Screenplay Award. Winning his first Golden Horse Award, Li Chun Shek succumbed to tears as he accepted the prize. He said, "The creative journey is very tough, very lonely, I have been very fortunate to have a group of battle companions and friends who have always supported me. Thank you my family, my love, thank you Boss, and the hard working Producer who deserved a lot of the credit." He continued as he choked up, "I am sorry, thank you for your company and support. Thank you to the cast, especially Brother Chun Yu. Even if the screenplay was written even better, without good actors' performance it would still be useless. Every one of their performance was very excellent." He also thanked each person he has interviewed, saying, "Thank you for sharing the stories of your lives."
Clara Law with DRIFTING PETALS won Best Director. She did not attend as a friend accepted the award on her behalf. "Clara Law is in Australia. Earlier she told me to relax, saying that her chance of winning was zero. Because she is the most cursed director, going home empty handed many times before. This award now is a pleasant surprise. She thanks the Golden Horse Award jury, thank the husband who is cooking for her everyday in the kitchen -- Fong Ling Ching."
THE 58th GOLDEN HORSE AWARDS

https://goldenhorse.org.tw/awards/nw/?r=en&serach_type=award&sc=8&search_regist_year=2021&ins=50
BEST NARRATIVE FEATURE:
THE FALLS
BEST DOCUMENTARY FEATURE:
REVOLUTION OF OUR TIMES
BEST ANIMATED FEATURE:
NONE
BEST LIVE ACTION SHORT FILM:
GOOD DAY
BEST DOCUMENTARY SHORT FILM:
IN THEIR TEENS
BEST ANIMATED SHORT FILM:
THE MAGICAL TRACING
BEST DIRECTOR:
Clara Law (DRIFTING PETALS)
BEST LEADING ACTOR:
Chang Chen (THE SOUL)
BEST LEADING ACTRESS:
Alyssa Chia (THE FALLS)
BEST SUPPROTING ACTOR:
Liu Kuan-ting (TREAT OR TRICK)
BEST SUPPORTING ACTRESS:
Wang Yu-xuan (GODDAMNED ASURA)
BEST NEW DIRECTOR:
Fion Roan Feng-i (AMERICAN GIRL)
BEST NEW PERFORMER:
Caitlin Fang (AMERICAN GIRL)
BEST ORIGINAL SCREENPLAY:
Chung Mong-hong, Chang Yaosheng (THE FALLS)
BEST ADAPTED SCREENPLAY:
Jun Li (DRIFTING)
BEST CINEMATOGRAPHY:
Giorgos Valsamis (AMERICAN GIRL)
BEST VISUAL EFFECTS:
Archin Yen (TILL WE MEET AGAIN)
BEST ART DIRECTION:
Huang Mei-ching, Liang Shuo-lin, Liao Huei-li (THE SOUL)
BEST MAKEUP AND COSTUME DESIGN:
Singing Lin, Hsiao Pai-chen, Liu Hsien-chia (TILL WE MEET AGAIN)
BEST ACTION CHOREOGRAPHY:
Chan Man-fai, Chu Ke-feng, Feng Ren-zhi (NEZHA)
BEST ORIGINAL FILM SCORE:
Lu Luming (THE FALLS)
BEST ORIGINAL FILM SONG:
I MISSED YOU (I MISSED YOU)
BEST FILM EDITING:
Shieh Meng-ju (THE SOUL)
BEST SOUND EFFECTS:
R.T Kao, Chu Shih-yi (TILL WE MEET AGAIN)
OUTSTANDING TAIWANESE FILMMAKER OF THE YEAR:
Frank Chen
AUDIENCE CHOICE AWARD:
AMERCIAN GIRL
FIPRESCI PRIZE:
AMERICAN GIRL
LIFETIME ACHIEVEMENT AWARD:
Lin Tsan-ting, Tsai Yang-ming