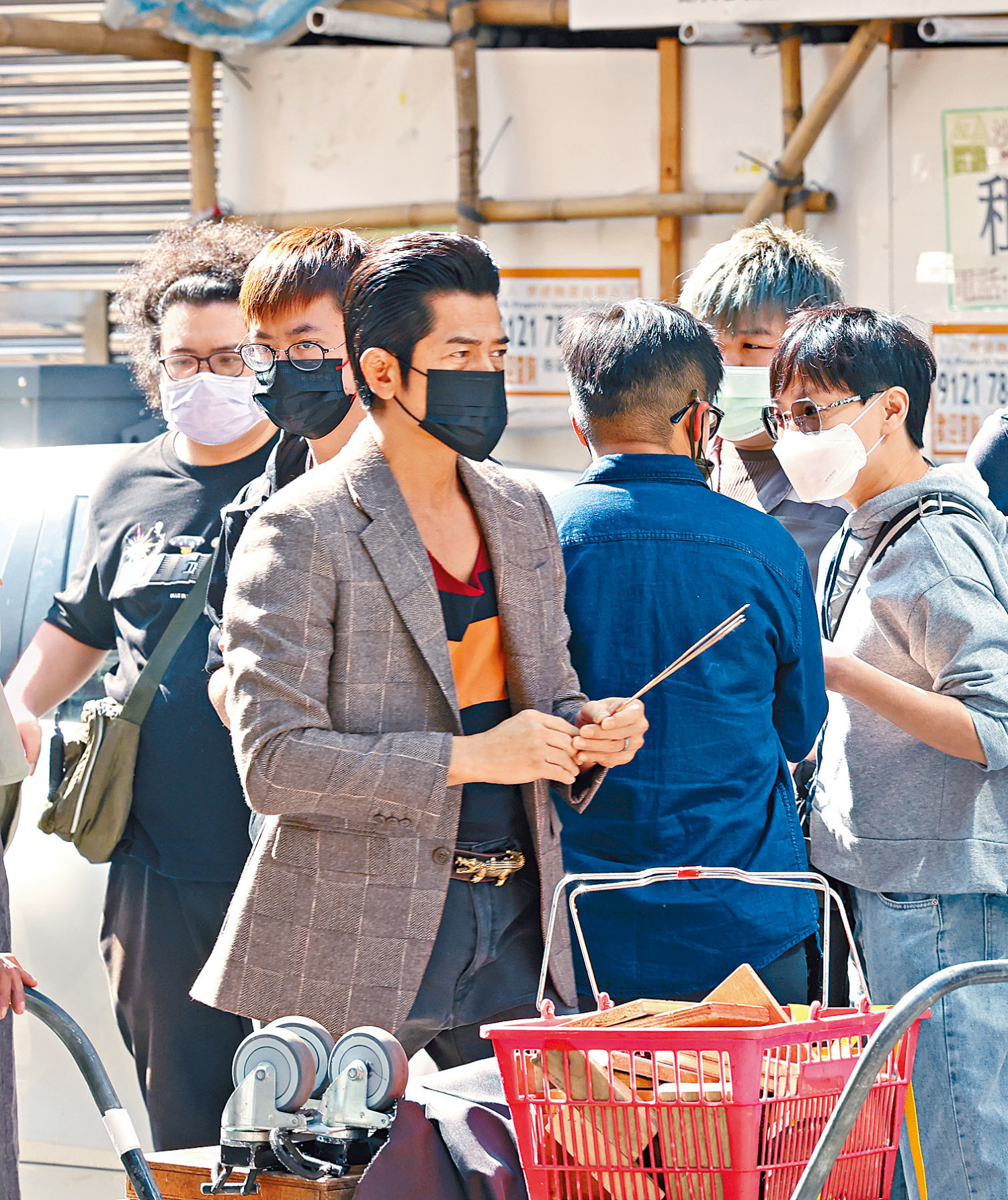 Aaron Kwok prays for a smooth shoot as soon as he arrives
courtesy of singtao.com
After the car crash scene, Aaron Kwok breathes a sigh of relief
Maggie Cheung Ho Yi runs back and forth on the streets but is never out of breath
courtesy of on.cc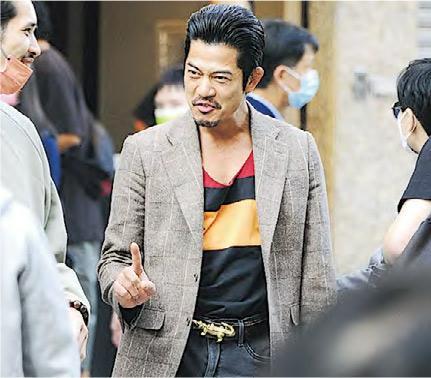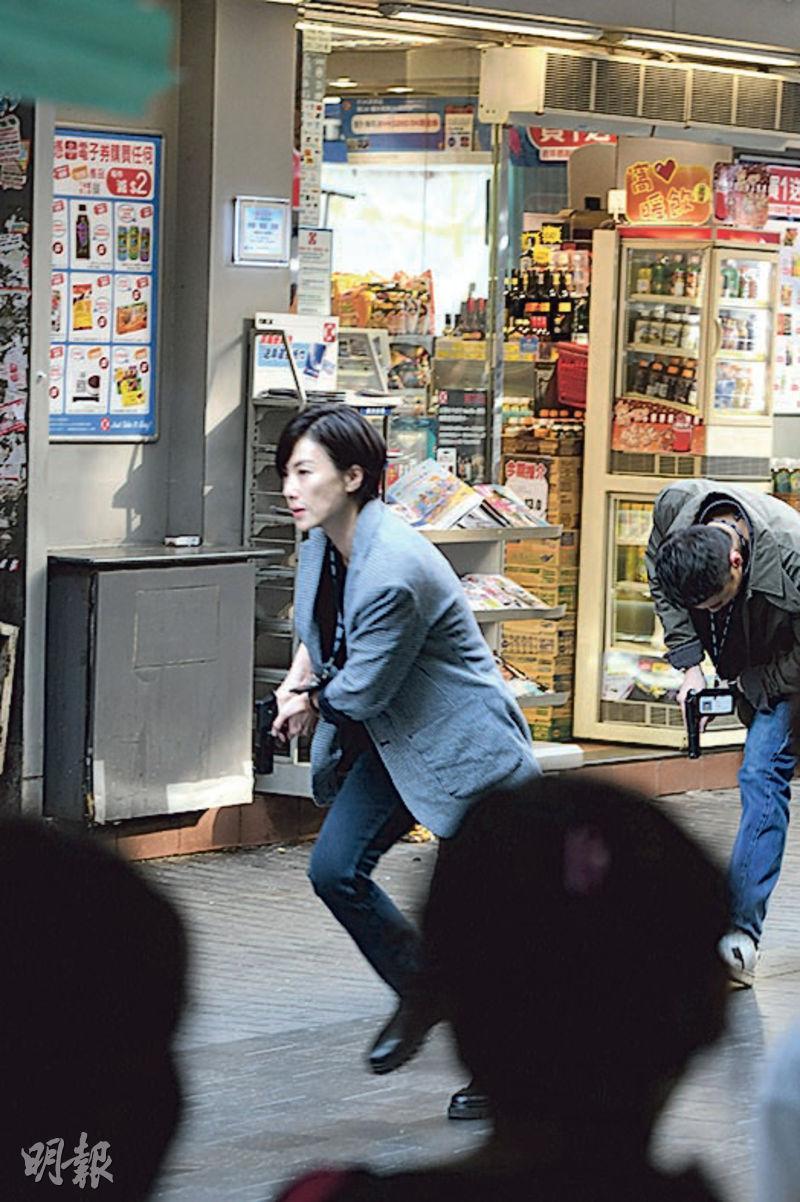 courtesy of mingpao.com
The Aaron Kwok Fu Sing starred new crime film has been shooting on Temple Street. Two days ago Maggie Cheung Ho Yi and John Chiang Dai Wai's son John Chiang Jr. (Chiang Cheuk Man) continued to work on the chase scene and even had a realistic hostage scene. Yesterday Sing Sing was present to shoot a shocking car crash scene, which of course attracted a lot of onlookers. The team for safety already arranged for the crew to politely cordon off the onlookers, which enabled the shoot to go very smoothly.
Kwok Fu Sing has been working on an all new crime film on Temple Street for several days in a row. Two days ago Cheung Ho Yi played a female cop and Chiang Dai Wai's son Chiang Cheuk Man who played a robber shot a police chase scenes within the road block area. In the story Chiang Cheuk Man held a woman hostage, in the end pushing the hostage toward the police to escape. Cheung Ho Yi had to chase a 24 seat mini bus for multiple shoots. Yesterday she still needed to chase it, during which the action director taught her how to hold the gun to look even cooler.
Yesterday Sing Sing also appeared on the shoot location. He arrived around 1PM. Before taking his mark he first presented incense sticks and prayed in all directions, then he worked on a car crash scene in the road block area. Before Sing Sing arrived the director already chose to use a stunt double for the car crash scene. After Sing Sing arrived they shot another scene in which he drove a 24 seat mini bus into a truck. However, to keep from hindering the production progress, the stunt double performed the real car crash scene due to safety. Such a shocking scene of course attracted many onlookers. The team out of safety arranged for the crew to politely cordon them off, which enabled the shoot to be finished smoothly.
Wearing fake teeth for his role in the film, Sing Sing after each shot would hand the fake teeth to the crew members around him as he left the vehicle. Wearing them was obviously tough. However, co-stars Richie Jen (Yam Yin Chai) and Gordon Lam Ka Tung still have yet to appear. The team as usual arranged for the shoot to end around 5PM, so the Temple Street vendors would be able to resume their business at night.