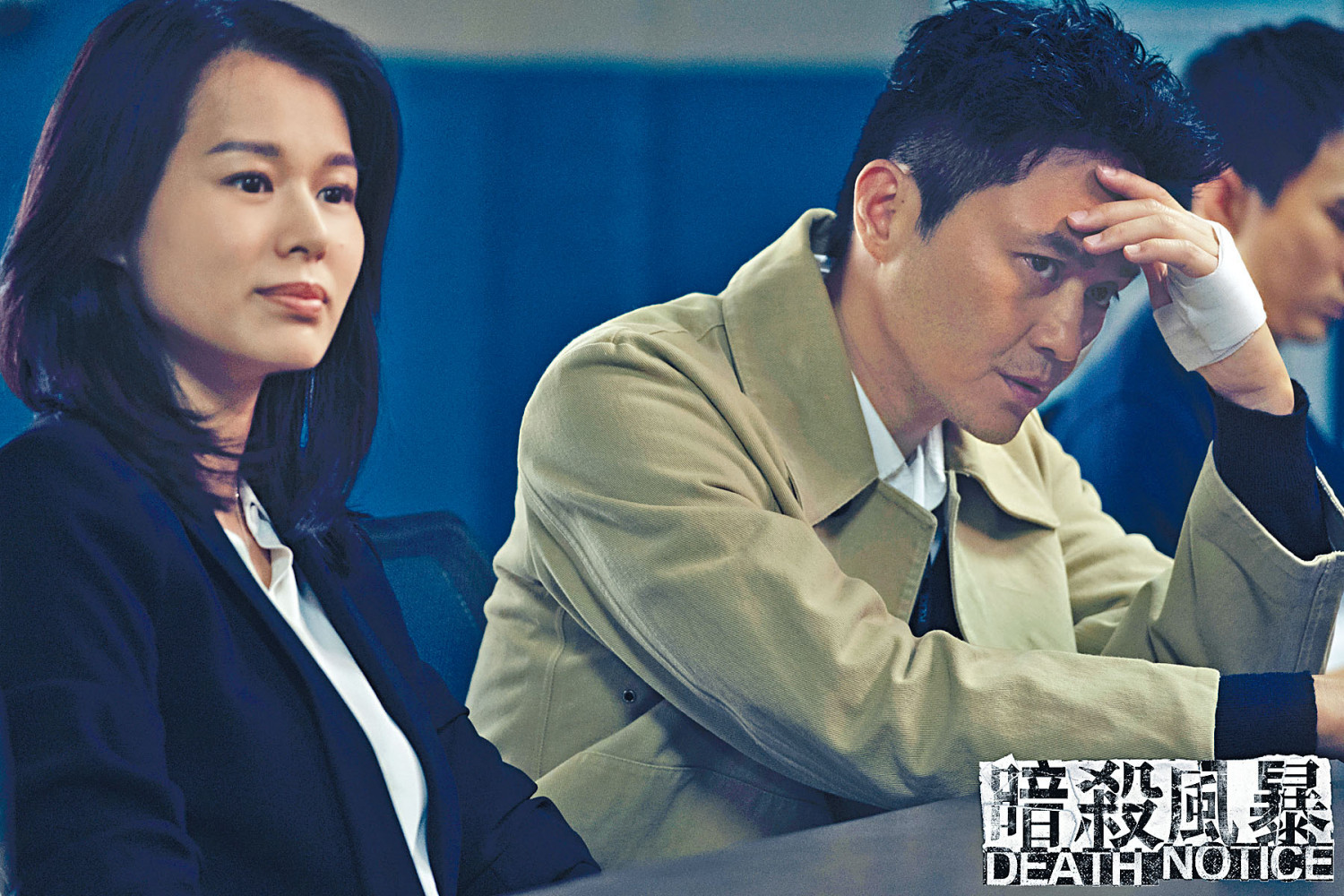 courtesy of singtao.com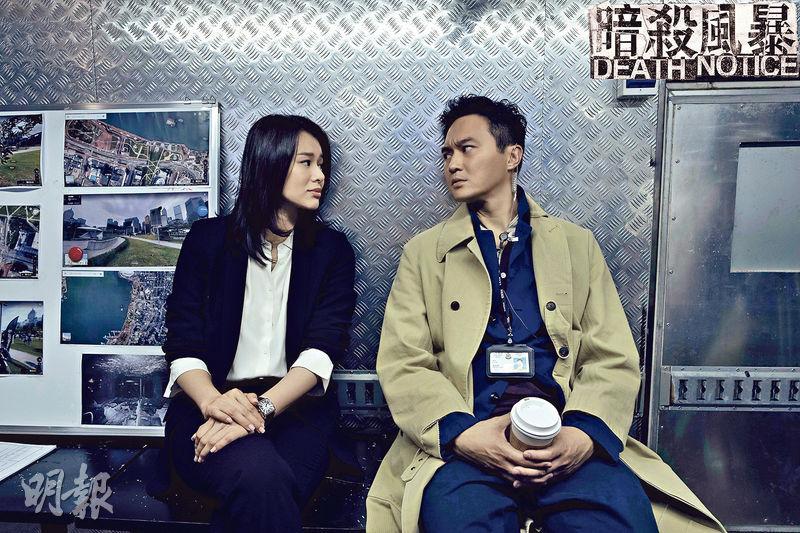 courtesy of mingpao.com
The Louis Koo Tin Lok, Julian Cheung Chi Lam, Francis Ng Chun Yu, Myolie Wu Hung Yi, Chrissie Chau Sau Na starred, Herman Yau Lai To directed suspense mystery film DEATH NOTICE (UM SAT FUNG BO) will open in Hong Kong on December 9th. In the story Cheung Chi Lam played a cop whose fiance Wu Hung Yi innocently died in an explosion case. Chilam has been after the culprit for ten years without any progress, ten years later he continued to look for the truth before his fiance's death.
Hung Yi's character tragically died in an explosion in the opening. Since then she constantly appeared as hallucination around Chilam, like chicken soup for the soul. Hung Yi felt this role was very special. "Most of this character came from hallucination of Chilam's character, because the character died in an accident. The story has thousands and thousands of threads, but the method of my appearance was pretty unique."
Chilam and Hung Yi worked together on the series TRIUMPH IN THE SKIES 2 and THE RIPPLING BLOSSOM. Hung Yi said that she really liked Chilam's ideas about acting. Each time they worked together they had spark. Their first big screen pairing was also rather refreshing. Hung Yi found an improvisation on the spot scene to be very memorable. "I remember in one scene originally he would deliver the lines, I didn't recite his lines. However suddenly he said they weren't his. In this scene my character should be saying them. Then I immediately memorized them on the spot. The lines were very long so they were a little stressful. Because it was in a meeting, the lines were informational stuff and I had to made them sound I knew them very well. It was difficult. He really stumped me, but I was pleased to be challenged." Hung Yi praised Chilam as a good actor who should probably make more movies; Chilam was a fun and humorous person, at meetings everyone would be very happy, very relaxed.
Chilam also praised Hung Yi for always being very serious and professional about her performance, her attitude was top notch. As for Hung Yi memorizing the line last minute on the set, he said, "Everyone communicated on the set, we felt that this part would be more suitable for her to speak. It wasn't tough for her, since her memory is so good." Chilam also said that DEATH went very smoothly and pleasantly. Aside from Hung Yu, he has worked with Koo Tin Lok, Ng Chun Yu and director Yau Lai To many times before. In addition everyone really liked to work on Director Yau's movies. Because he was very experienced and precise with the story, the production, the handling and the grasping of time, he put the cast at ease and made them happy.