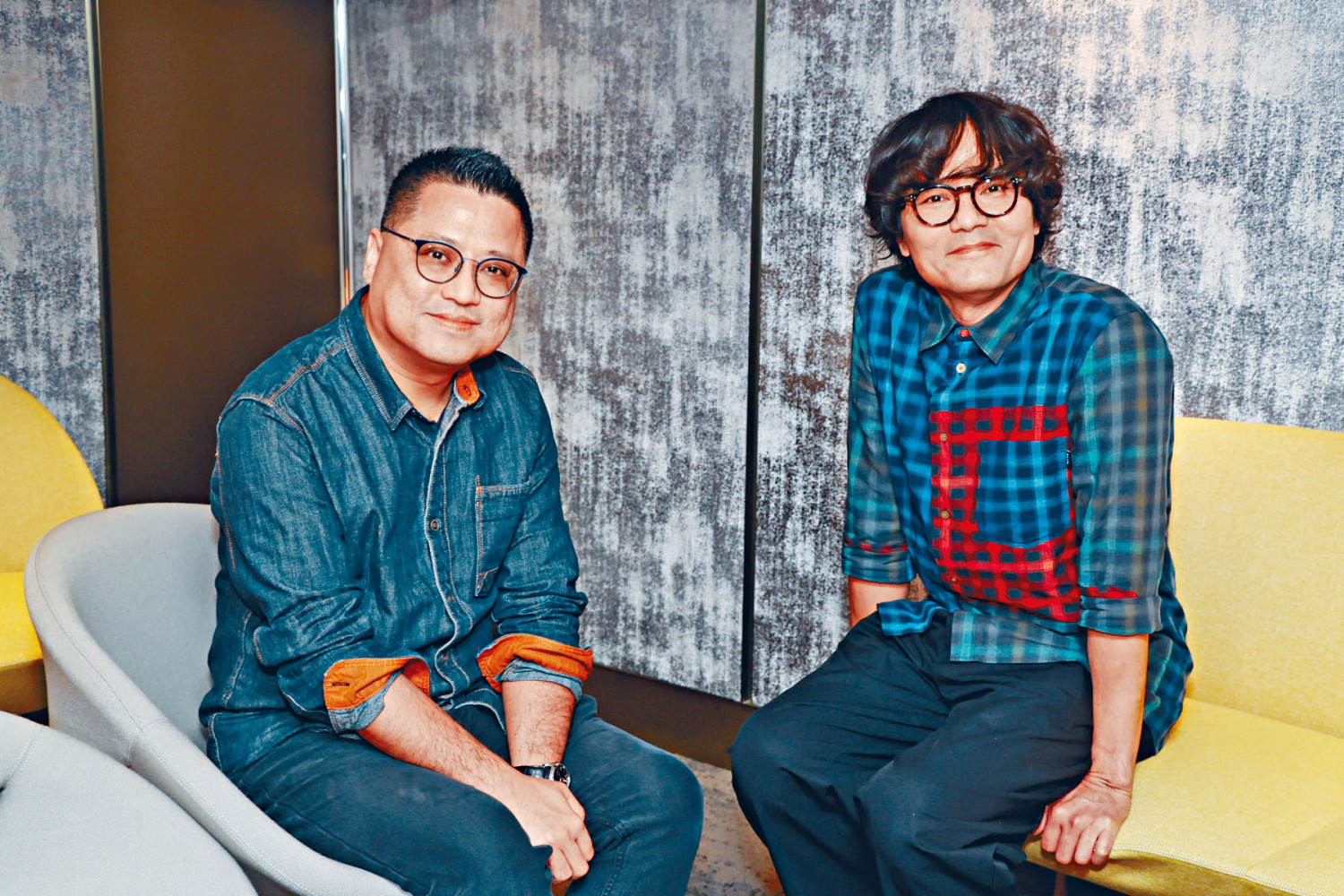 Director Longman Leung and Gordon Lam promote the film ANITA
courtesy of singtao.com
courtesy of on.cc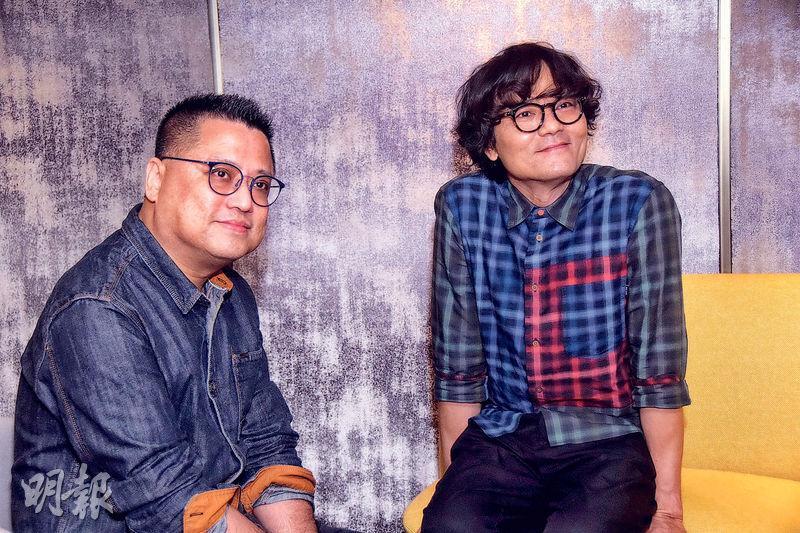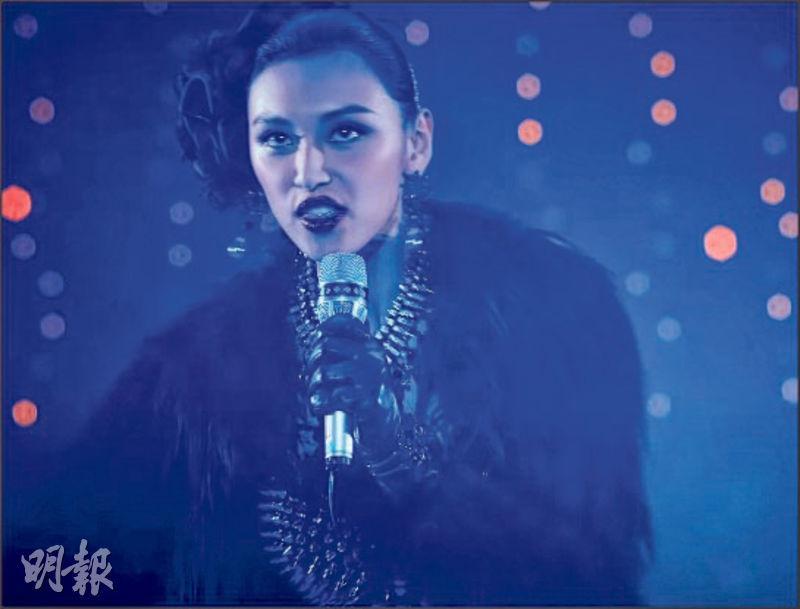 Longman Leung says that the team put a lot of effort into making Louise Wong resemble Anita Mui
courtesy of mingpao.com
In the Longman Leung written and directed, based on the late diva of a generation Anita Mui Yim Fong's real experience biographical film ANITA, Gordon Lam Ka Tung played an important figure in Mui Yim Fong's singing career -- manager Mr. So. Earlier Ka Tung and the director spoke to the press and talked about their production experience.
Ka Tung played the Capital Artist record company general manager Mr. So. Playing a manager for the first time and having to cultivate a new comer into a superstar, was Ka Tung's performance difficult? He said, "In reality I don't have any experience as Papa (manager), everyone knows in this business being a manager is the most soul sucking. They would be afraid that you don't become famous, and afraid that after you do you would go down the wrong path. They would be responsible to pull you back, but don't know whether you would listen or now. They do a lot of things that are more trouble than its worth, so from looking at the process, I discussed with the director about pulling back on some spots while magnifying certain ones in order for the audience to enjoy the experience. In the film the Bak Ji (Michael Ning) played (Michael) Lai Siu Tin would appear to talk about how he would face new comers, which was the polar opposite of my gradual guidance method."
Having worked with Sister Mui, Ka Tung stated seeing some of the footage from film made him sentimental. "In 84 when Sister Mui won I watched. For the first television series I played the lead in, TIME BEFORE TIME, Sister Mui sang the theme song. When I started in film I worked with Sister Mui in DANCE OF A DREAM. Then for the 1:99 concert I was the host with Tat Ming. I remember the most when we were working on DANCE, Sister Mui constantly asked me to tell jokes. Although Sister Mui was the superstar of a generation, at work she was 'one plus one'. She wouldn't bring an entire army. Her attitude, ethics and how she treated people and things were well worth for me to learn from." Ka Tung also said that during the shoot he felt heartaches, in particular in one scene when he watched Louise Wong Dan Nei record in the studio. He thought she really resembled her. This film would bring a memory back for everyone, and encourage everyone to keep working hard.
Many online praised the film's well done research, director Longman Leung said that when he fought this battle back then, music director Chiu Tsang Hei inspired him a lot. He said, "As long as we can train Louise to sing, for the audience to mistake her for Mui Yim Fong of a second, we have succeeded." He felt that this was a very wise suggestion. Thus he discussed it with the cinematographer. He also thanked the editing team for its creativity because they realized Louise had many angles that resembled Mui Yim Fong.
He admitted that getting the film right took a lot of time, but really thanked the boss for it. In addition when many people heard that they were making a movie about Sister Mui they were very helpful. Speaking of copyright issues, the 1:99 concert was joint broadcast of many stations as well as in Southeast Asia. However the bad thing was that everyone said that the right did not belong to them. Fortunately in the end they found the behind the scene production team. They shot the rehearsal that day, Sister Mui on the stage and the celebration. They even agreed for them to use the footage, which made him feel very lucky and grateful.
He said that the film from conception to the production wrap took around 6 years. He also said that because the film was too long, it was cut from over 4 hours to over 2 for release. As for whether the rest of it would be released later or on DVD he did not know yet. Would he make another biographical film, like for Gor Gor Leslie Cheung Kwok Wing? He said, "I am open, I haven't decided my next project yet. Biographical films have their difficulties, because bringing back that era wasn't easy. The use of resources, support from bosses, actors, none of which could be without. So it would very hard to repeat. The team was very happy everyday on the shoot. Everyone was very focused, involved and enjoyed the process." Speaking of the film's famous artist guest stars, the director thanked everyone for their love of Sister Mui. When they found out they were shooting a movie about Sister Mui they were very helpful.