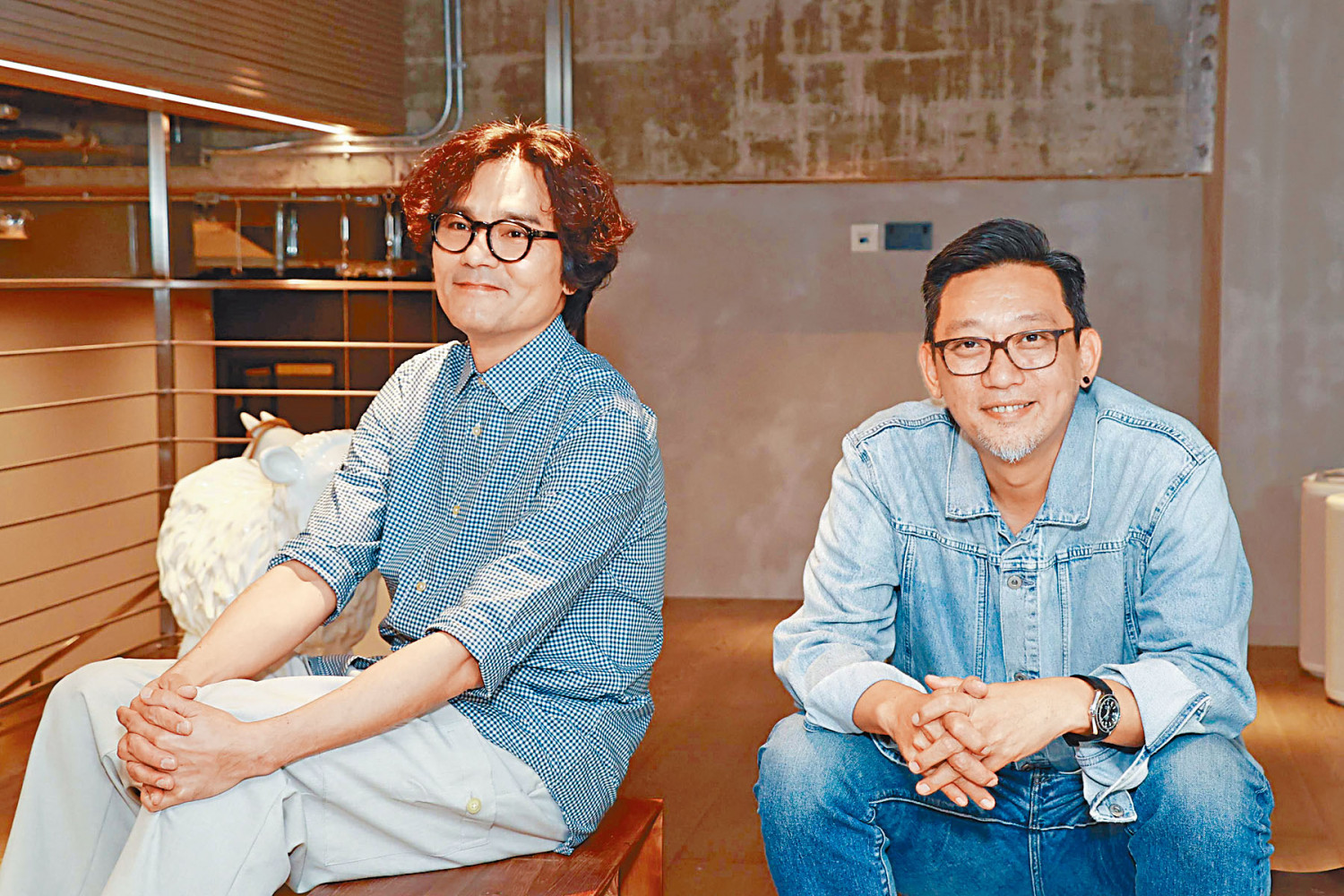 courtesy of singtao.com
courtesy of on.cc
Director Soi Cheang Pou Soi's new film LIMBO made its dark and violent style stand out with a black and white version. Before its release it already made a splash, as it won the Udine Far East Film Festival Mulberry award, the Sitges Film Festival Best Cinematography, Asian Film Award Best Art Director and Best Sound; the film at the same time was invited to 11 international film festivals, and even became the only film to represent Hong Kong at this year's Berlin Film Festival.
With all the violent scenes, Ka Tung admitted that more or less he got injured. However men without any "trace" would not seem like one. He also injured his co-star Hiroyuki Ikenuchi, and he got him back in his windpipe. "However the director was great. He didn't limit our performance, as long as we didn't get out of the shot he would let us fight. Everything was about realism, in particular the director absolutely wouldn't waste the card (film). He never yelled cut, we could only fight harder. Sometimes it would turn into a real fight and use more force. Once Hiroyuki Ikenuchi bashed my leg with a shovel and saw blood, but the rain washed the blood away. The pain at the time really couldn't be described with word."
Earlier Lam Ka Tung was nominated for the Asian Film Award Best Actor, would he like to "storm" the Hong Kong Film Award? Lam Ka Tung said, "Don't do that, I am already very happy just to be nominated. The greatest happiness is when the movie came out this year and received applause, because now making a movie isn't easy. How many are made? Making one with quality and applause is very rare." Despite the pandemic, many Hong Kong films still caught attention overseas. Cheang Pou Soi however did not have any opportunity to attend in person. He admitted that not being able to go to overseas film festivals was somewhat regrettable, because to be able to inform even more people about Hong Kong film's overseas positions and attention level of course would be good too. For example LIMBO was invited to take part at the Berlin Film Festival. If he was able to go in person and take a photo, the attention level for the movie would be drastically different as well. The Hong Kong Film Award due to the pandemic merged two years into one. Cheang Pou Soi felt that the competition would undoubtedly increase, which was also good. For the past several years the nominations have been flimsy. Two years in one would be more competitive and everyone would pay more attention. "Earlier when Ka Tung was able to compete for the Asian Film Award Best Actor, I was the happiest!" Lam Ka Tung also felt that this film's character had layers. "My previous roles good or bad all had a format, but this time it is bad within good, good within bad. My character wants revenge, but is also waiting for others to save him. Thus I am very fortunate to have run into this character. I was afraid that I wouldn't be able to leave it, because life is like this too!"