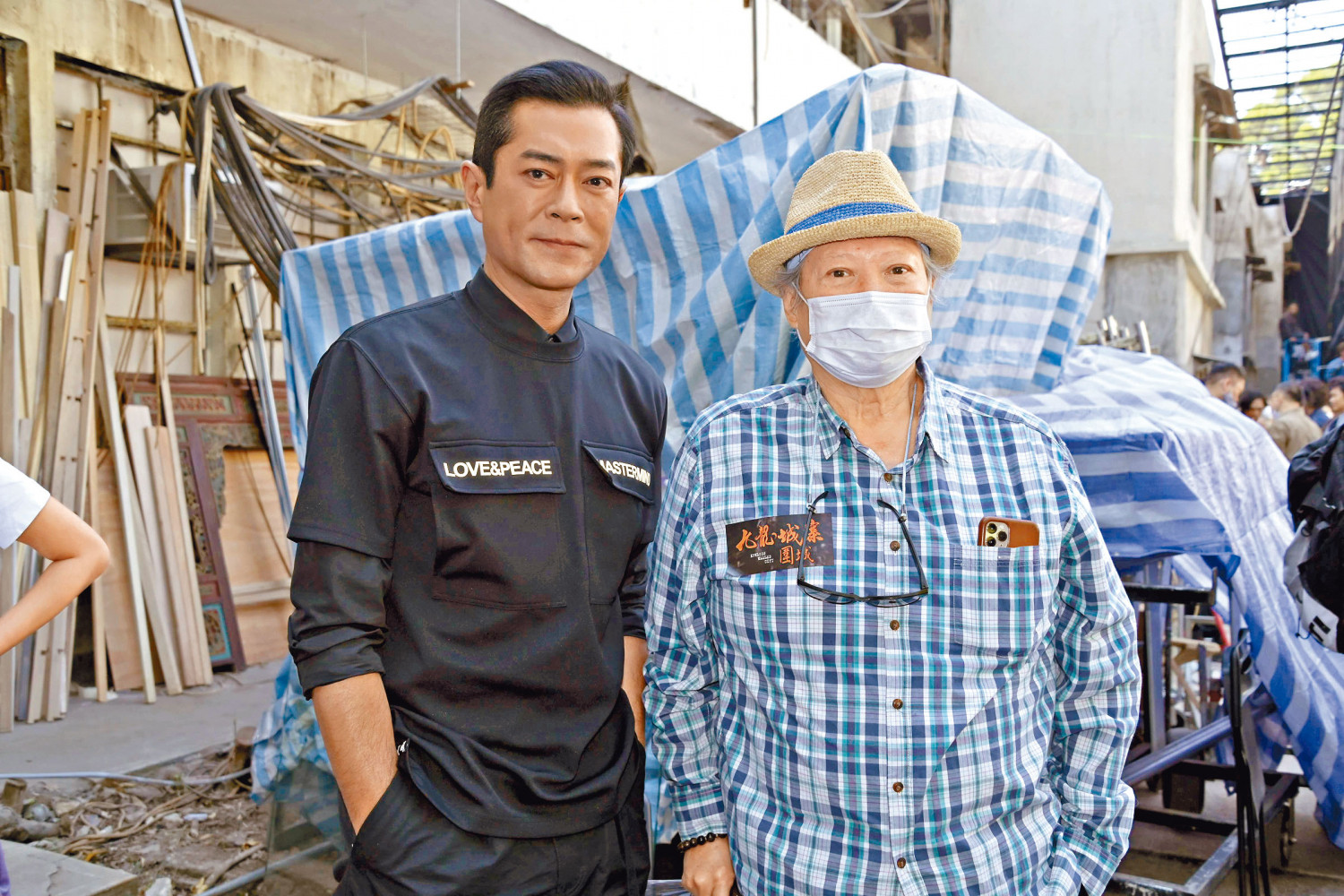 Sammo Hung praises Louis Koo's action scene improvement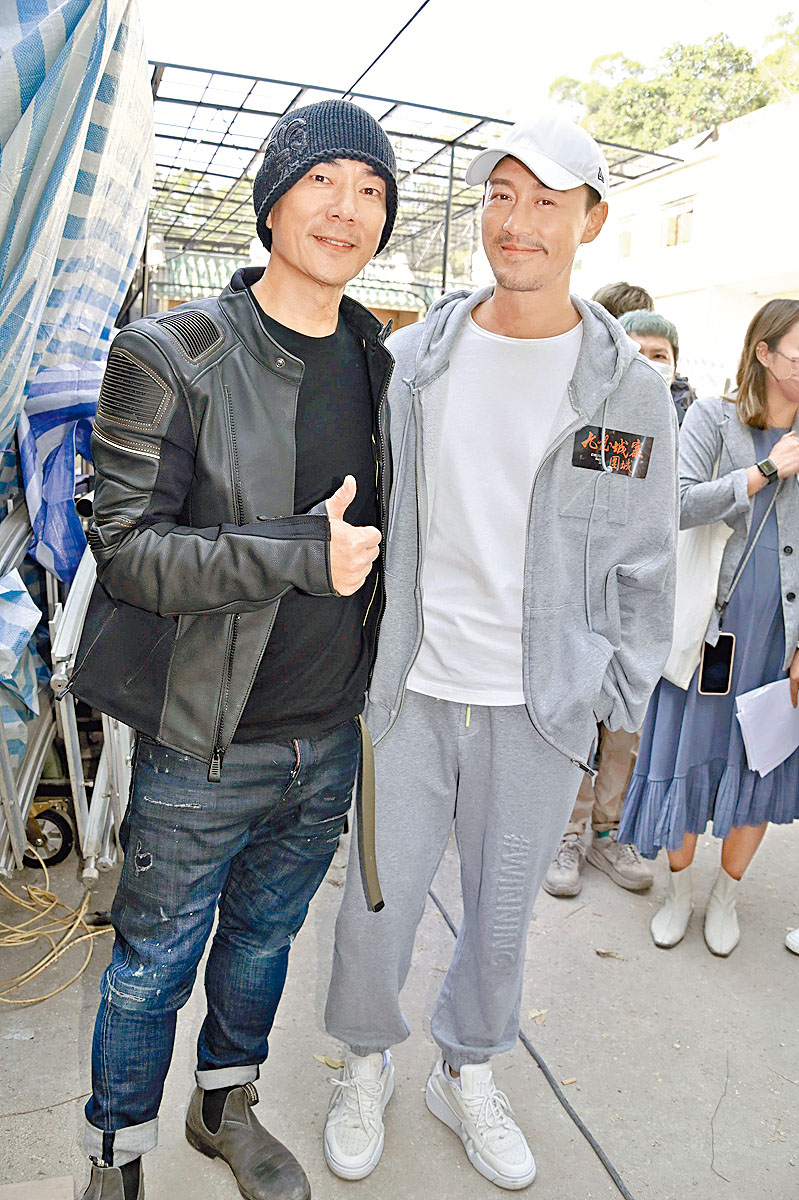 Richie Jen praises Raymond Lam's hard training effort
courtesy of singtao.com
Louis Koo personally performs his stunts and has fought for 5 days straight
courtesy of on.cc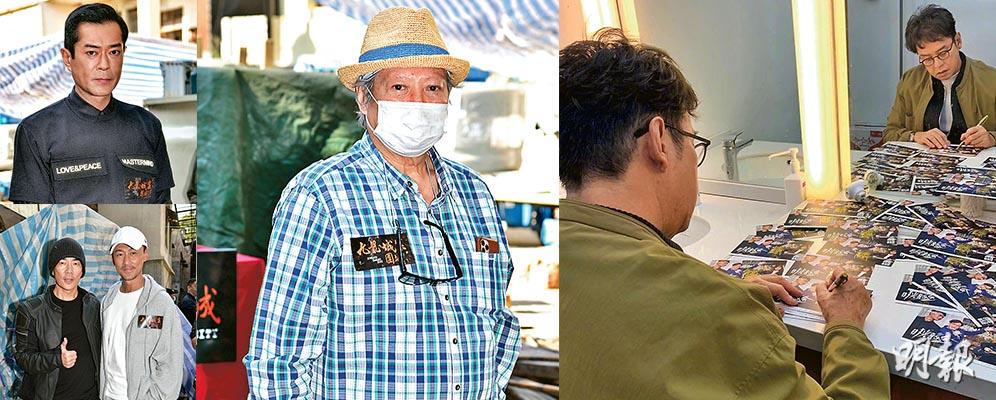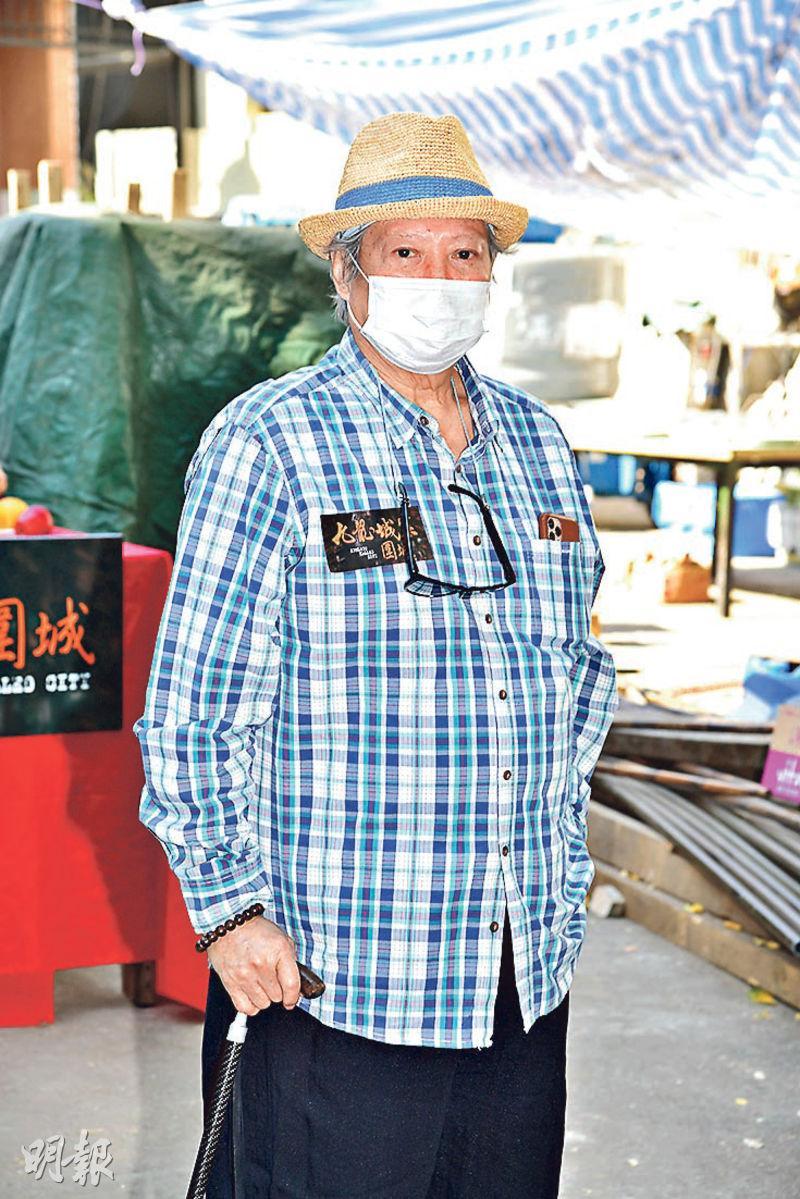 Sammo Hung lately has had less contact with friend Alan Tam but has heard about his sex scandal
Louis Koo is happy to work with Sammo Hung again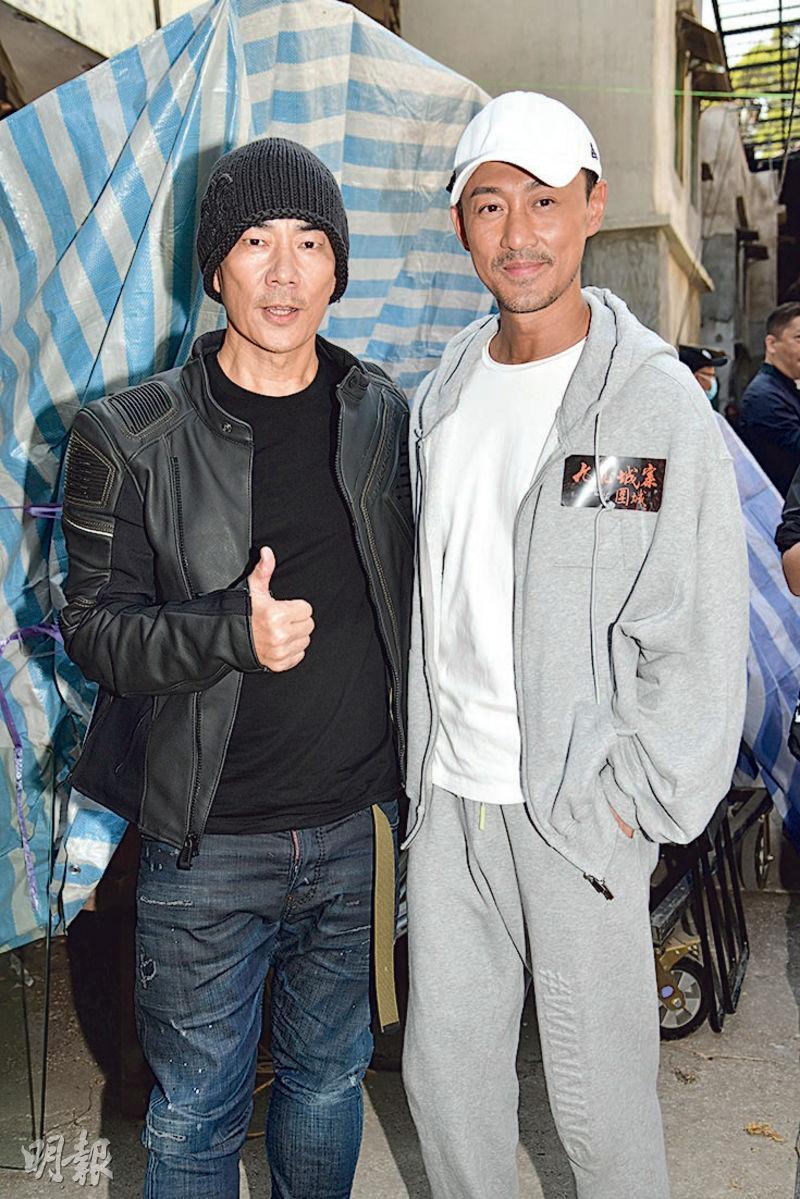 courtesy of mingpao.com
The film KOWLOON WALLED CITY (GAU LUNG SING JAI WAI SING) yesterday held a production start ceremony. Investors Peter Lam Kin Ngok, Sil-Metropole chief Chen Yiqi, director Soi Cheang Pou Soi, actors Louis Koo Tin Lok, Sammo Hung Kam Bo, Richie Jen (Yam Yin Chai), Raymond Lam Fung, Terrance Lau Chun Him, Kenny Wong Tak Bun, Tony Wu Tsz Tung, Philip Ng Won Lung, and German Cheung Man Kit attended. Hung Kam Bo praised Koo Tin Lok's action film improvement as he has already become a veteran! In addition, Lam Fung trained five days a week for the film, but in the film everyone took turn to beat him up.
The film KOWLOON WALLED CITY invested heavily on the construction of Kowloon Walled City in Yuen Long and work has already begun for a week. Koo Tin Lok said that everyday has been very happy in the "walled city" because he was able to watch many 80's television programs, magazines and old records that brought back nostalgia for him; as for their costumes in the film, whether the clothing or the hairstyle, they were full of 80's flavors. Goo Jai revealed that for the past few days t work he has been focusing on fight scenes. In the film his character was called "Tornado", his punches and kicks were as fast as whirlwind. He pointed out that with what little past martial art experience he has had, he was able to handle it.
As for "Big Brother Big" Hung Kam Bo, he said that he too had a few action scenes. Mainly the younger group would be responsible for them. Would he accommodate Goo Jai in the scenes? He joked, "No need to, he is already a veteran, a master, I has seen his improvement!" Hung Kam Bo had a previous leg injury. Yesterday he still was carrying a cane. Would fight scenes feel tougher for him now? He joked, "Working on action scenes is a little tougher, chatting with everyone now is a little tougher for me too." How did the director convince him to perform? He joked that as soon as the director paid I took it. This would be a film for men. Goo Jai pointed out that continuity would be very important in all the action. The younger group had it the youngest. They all had to have training in advance. Even with the highly difficult stunts they tried not to use stunt doubles. He however due to other performance had no time to train.
Speaking of KOWLOON would not be finished until after the Lunar New Year, would Hung Kam Bo have less time to meet with friends? He said that whether he was at work or not he has seen his friends less. He would have to make time even for his grandchildren. "Actually working with everyone has been very pleasant, however with the pandemic I rarely saw my friends. When people are old they can easily catch the virus, so I avoid them and see them less. However we would still send texts back and forth." He pointed out that he just returned from Shanghai 5 days ago and did not see friend Alan Tam Wing Lun as much either. As for Alan's sex scandal, he read a little about it but that was all. "You can't believe everything, people say I was born in 49, and this and that about my former wife, then bring out another woman's photo; they would also say Hung Kam Bo is old, Jackie Chan is old, while he (the gossiper) wouldn't get old. Actually no one needs to say too much, as long as we are healthy and happy then we are fine!"
Yam Yin Chai worked with Lam Fung for the first time. Siu Chai praised Lam Fung for his hard work, because he wanted to train with the action director but did not have time. Lam Fung actually trained for five days a week. Siu Chai had nothing but praise. "He used to look handsome, this time he is as solid as a steel beam and quite a pleasant surprise. Everyone is in for a treat!" Would Lam Fung show off his muscles in the film? Lam Fung said that it would not be deliberate, but it has been quite a challenge for him as well, "This time I really had a lot of fighting, as Siu Chai, Goo Jai took turns to hit me. Basically every character would hit me. We would have punching, kicking, car crashes, jumping off building, and I would try to perform the stunts personally!" Siu Chai said that luckily he played an elder role and would not need to fight too much. Lam Fung also praised Siu Chai as very cool in the film. However yesterday they both appeared in hats to keep their short hair look from being exposed off camera.
For this performance, Lam Fung not only got a tan and grew out his facial hair but also trained for over a month before the shoot. In addition it was high skill training. On the first day the training was already 3 hours, from which he also threw up. Did he get hurt? lam Fung said more or less, just from training everyone he would get "scratched up". He felt the training was worth that. Would he get more insurance? He said, "I have bought some, as long as the movie turns out great. To be able to participate this time, it is very rare. Thank you Mr. Koo (Koo Tin Lok) for giving me this chance!" Siu Chai joked that luckily he had fewer fights.
This time the film would not wrap up production until after the Lunar New Year. Unable to spend the holiday with his family, Siu Chai said that actors had to make sacrifices too. Lam Fung also said that he could only see his wife and daughter on video chat everyday. "My daughter is already one, I would miss my wife and child." Would his daughter be unable to recognize him after not seeing him in awhile? He said, "No, as soon as she saw me she would call Papa. Thus no matter how tough it would be it doesn't matter." Due to the pandemic for now he would not be able to arrange for his wife and daughter to return to Hong Kong. He could only keep working hard first.