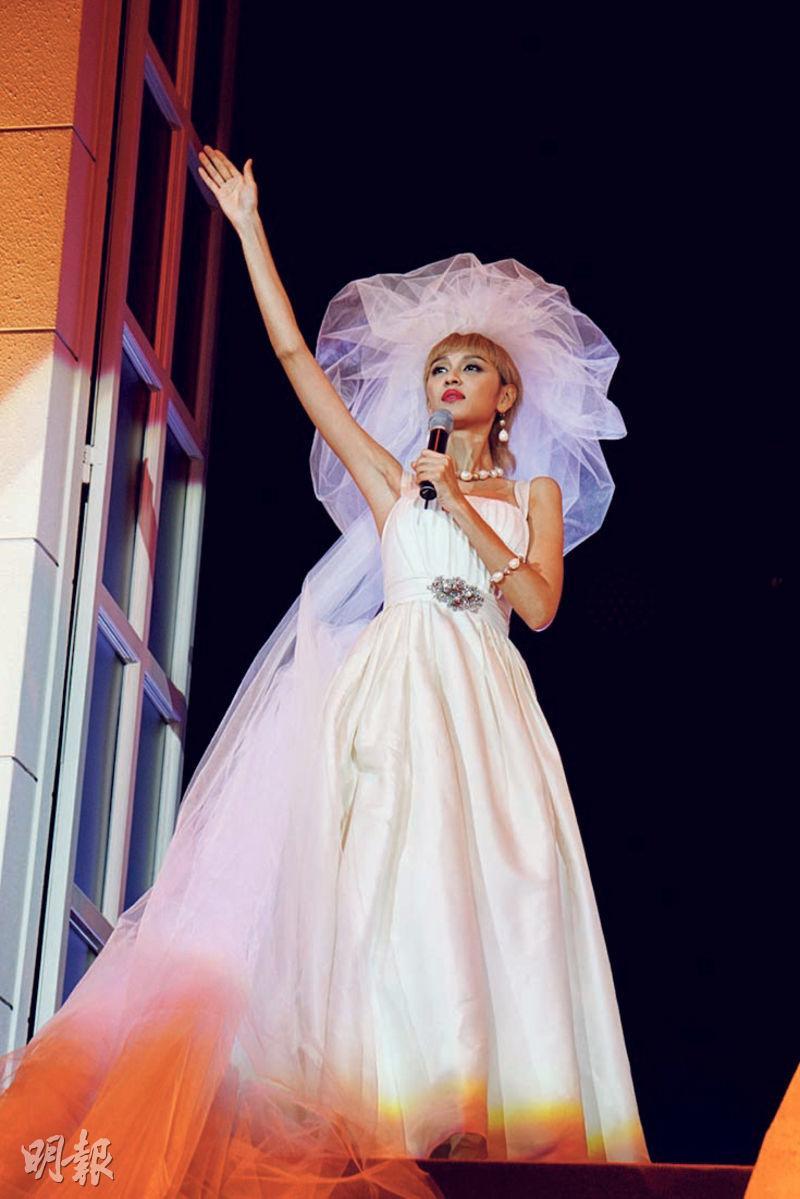 courtesy of mingpao.com
The film ANITA officially opened last Friday to critical and commercial success as it broke numerous records, including the 2020-2021 Asian film opening (HK$3,112,977); the single day Chinese film box office (HK$ 4,354,821); the fastest Chinese film to reach HK$ 10 million at the box office this year as it made HK$ 12,224,265 over 3 days. As of yesterday at 4PM, its box office was HK$ 15,895,194.
Playing Mui Yim Fong, Louise Wong Dan Nei posted a new video to talk about her appreciation for the audience and how much they affected her. She said, over the past five or six days she kept attending audience appreciation events and was very happy for the film to have the support from viewers. Many viewers left impressions with her. One Mommy was ailing but still insisted on taking her son to support the film. This Mommy wanted her son to know the legendary story of a Hong Kong superstar and hoped to teach her son to learn from Sister Mui. Whether running into rises and falls in life, he would have the determination to persist.
In addition, a Mommy brought a daughter who would soon have to prepare for exams. She hoped to be able to encourage her daughter to work hard through the film. Her daughter after watching the film said that it left a very deep impression, as she experienced Sister Mui's spirit of determination. As long as she had confidence, nothing in the world would be difficult.
Wong Dan Nei also ran into a grandma in a wheel chair and her buddies at the movies, which touched her deeply. She said that many viewers came with all three generations to see the movie. Everyone hoped that the spirit of Sister Mui would endure.