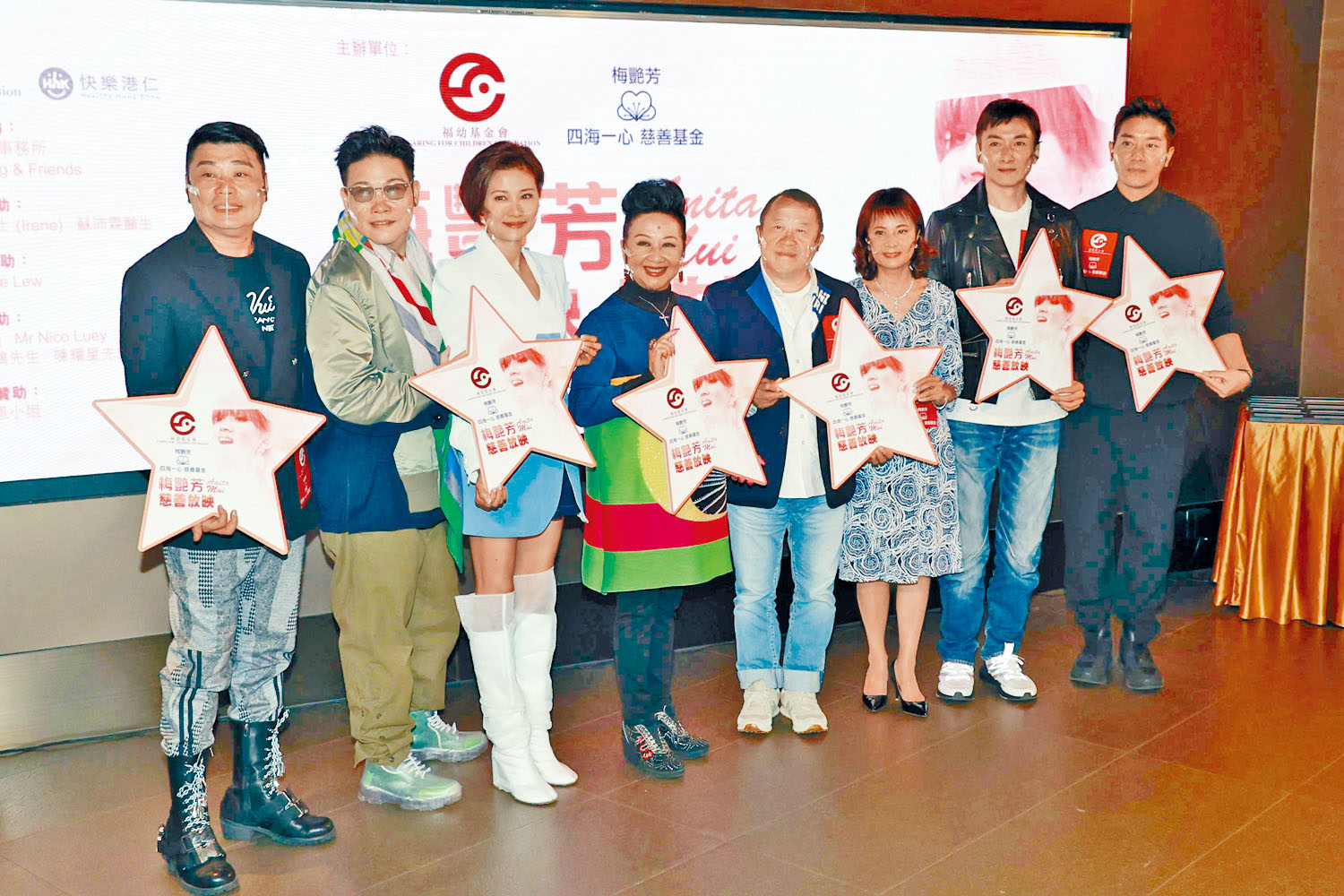 courtesy of mingpao.com
Lai Lok Yi takes his loyal Mui fan wife to see ANITA
Getting his start at the New Talent contest as well, William So has a close relationship with Anita Mui
courtesy of on.cc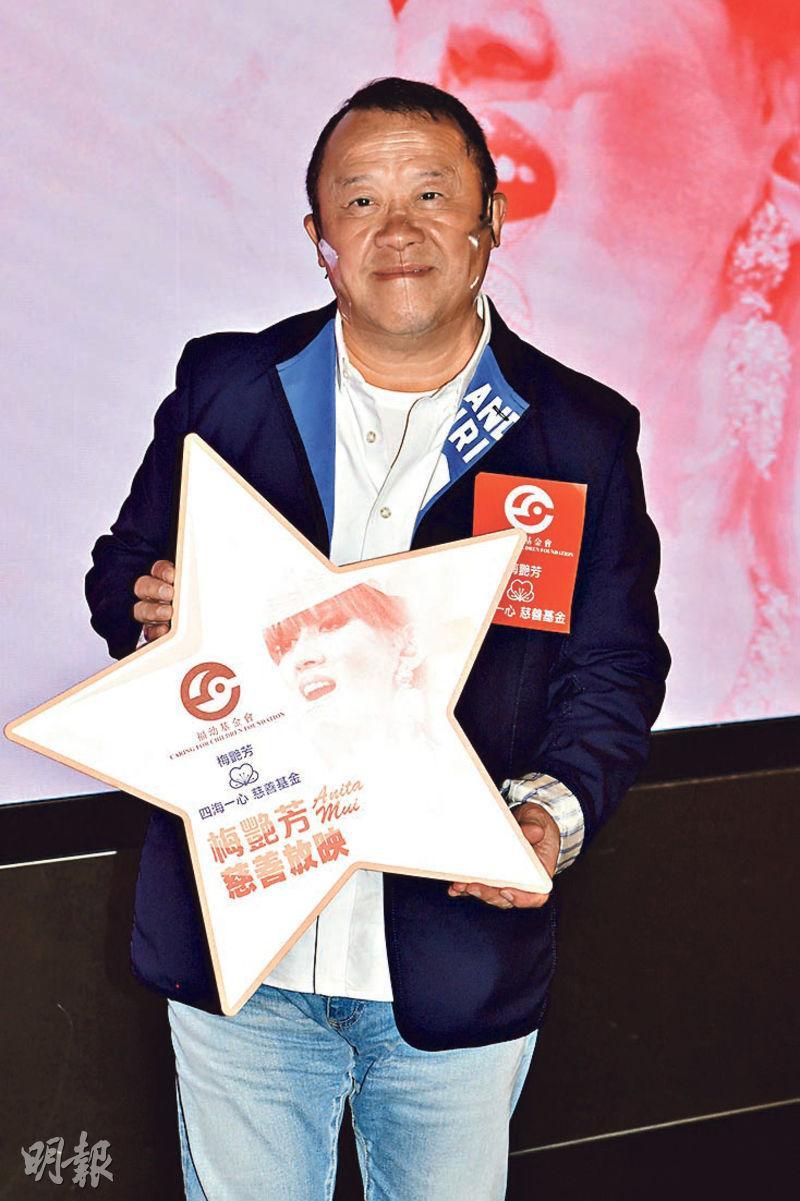 Eric Tsang attends the premiere as the Caring for Children Foundation chief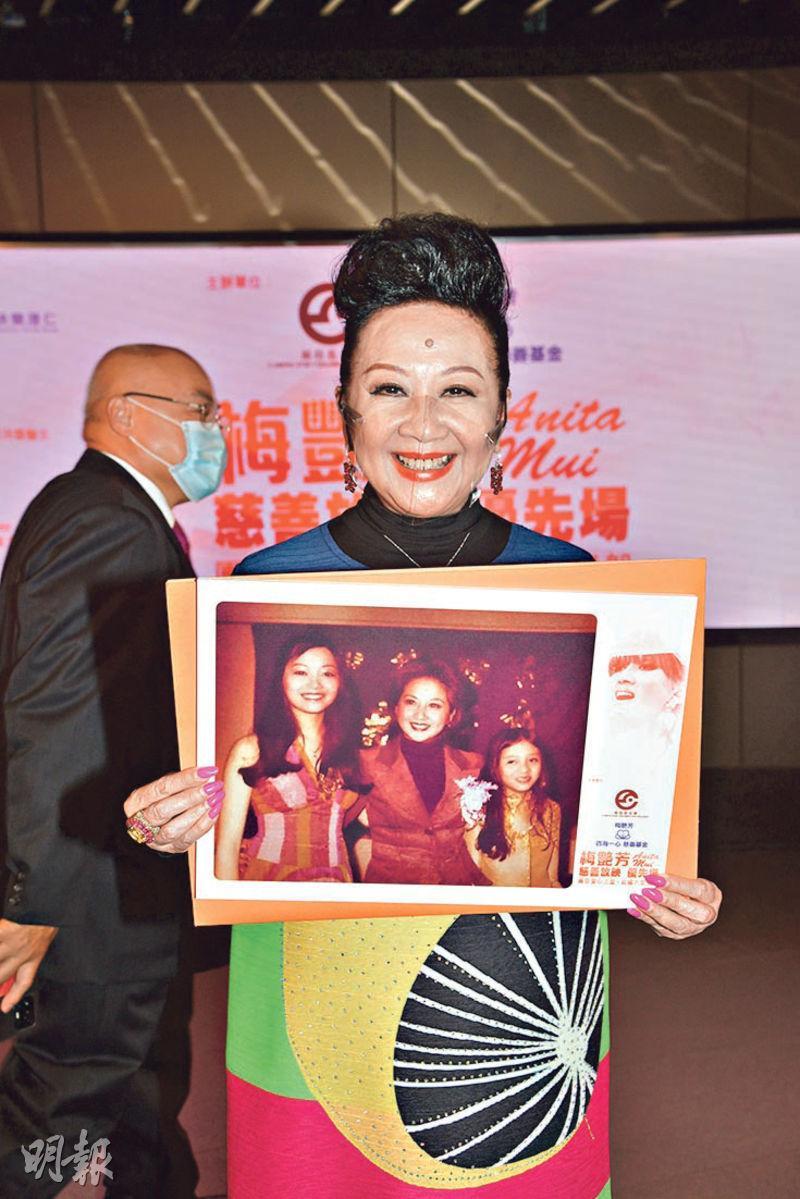 Nancy Sit shows a photo with Ann and Anita Mui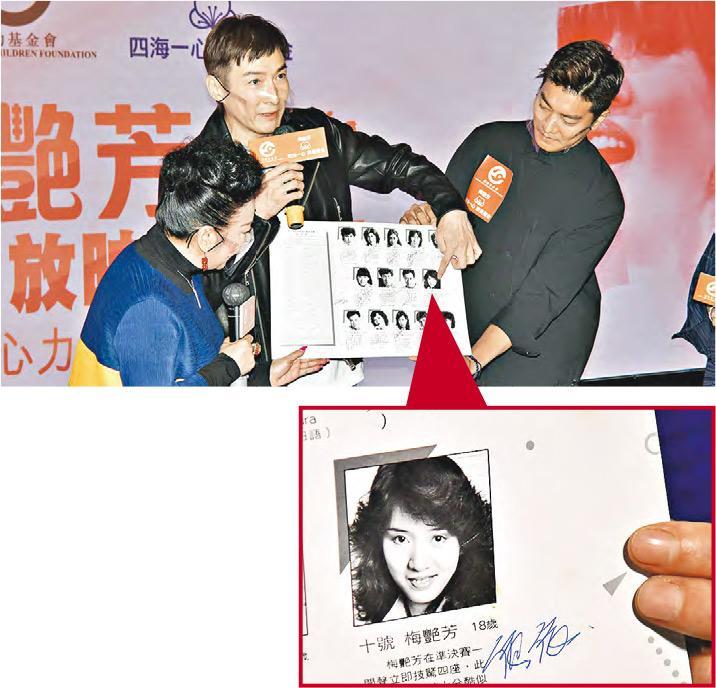 William Hu showed the 1982 New Talent contest program. At the time Anita Mui still signed her stage name as her autograph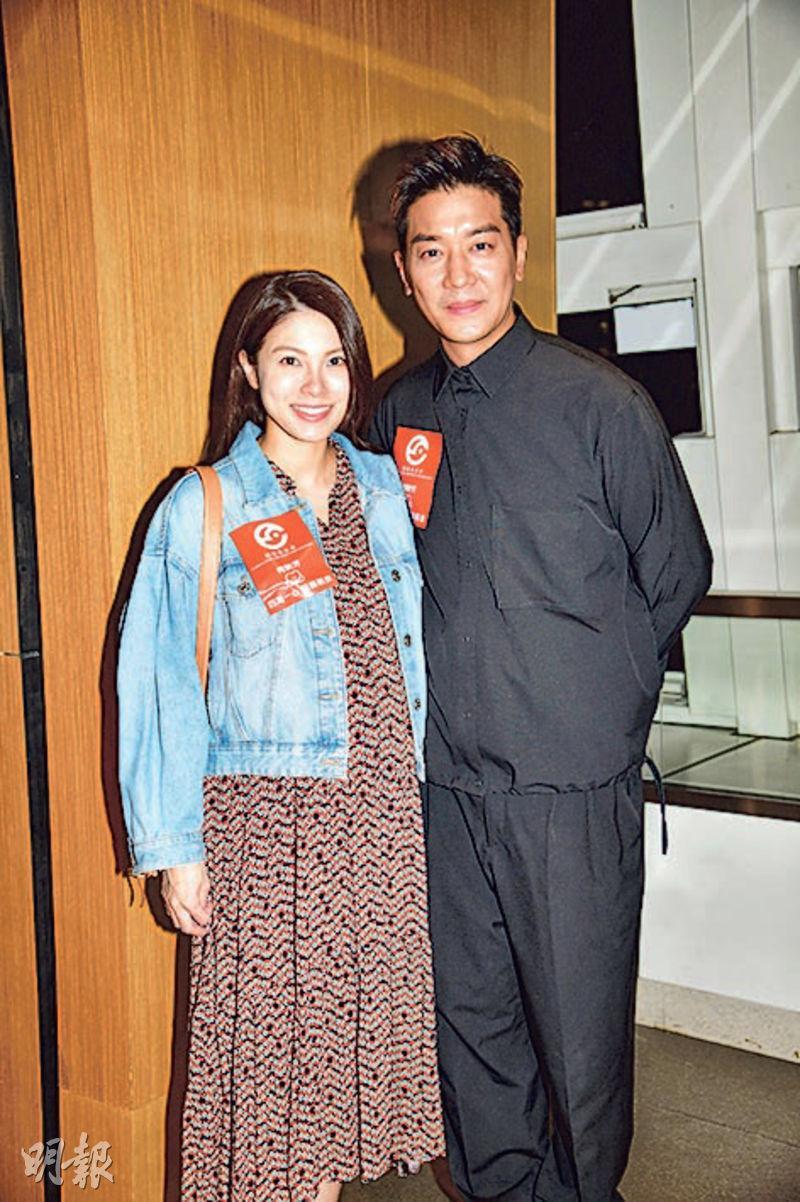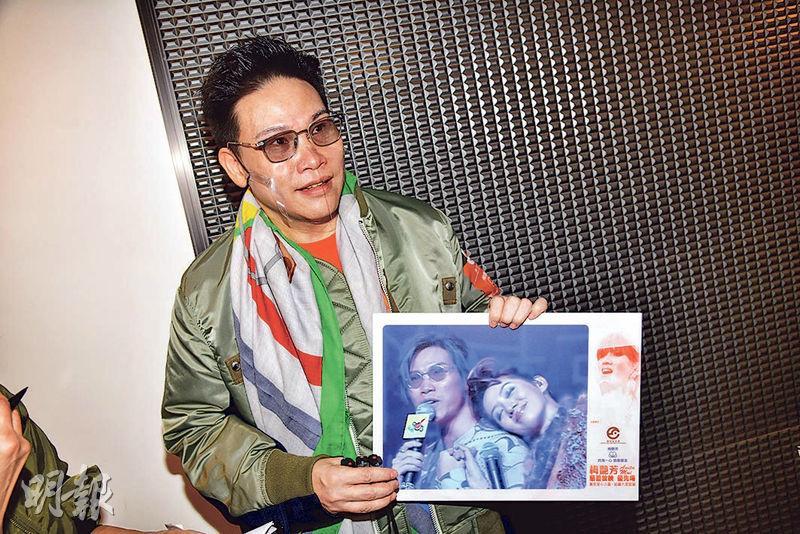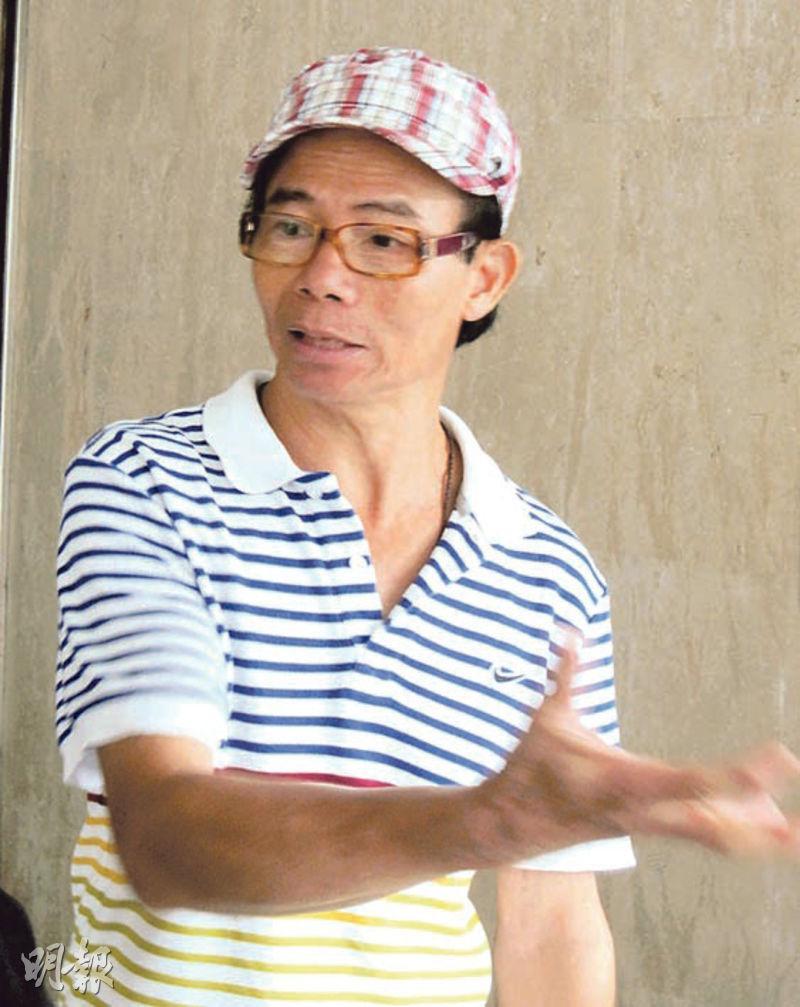 Mui Kai Ming says Louise Wong does not achieve his sister's spirit in her performance
courtesy of mingpao.com
The Caring for Children Foundation and the Anita Mui True Heart Foundation organized ANITA charity advanced screening took place two nights ago, Eric Tsang Chi Wai, Wong Cho Lam, Nancy Sit Ka Yin, Lai Lok Yi and his wife, William So Wing Hong, William Hu Wai Hong and Mimi Lo (Law Man Chong) attended. Chi Wai recalled that starting in 1991 with the East China flood he has begun doing charity work with Mui Yim Fong because they had the same idea. Chi Wai pointed out that Ah Mui dedicated her life to charity work, today everyone is still following her footsteps like she has never left.
The Caring for Children Foundation chief Tsang Chi Wai recalled in 1991 when he and Ah Mui raised fund for the East China flood victims, then in 1993 when Sister Mui visited a Mainland orphanage she saw many abandoned baby. She wanted to help children in particular, after returning to Hong Kong she immediately founded the Caring for Children Foundation. It has endured to today for 27 years and Ah Mui was one of the founders. Chi Wai said, "Mui Yim Fong and I had the same idea, whenever something happened, after getting an understanding we would ask the community for help and explain how the donations would be used. Ah Mui blazed the trail for Caring for Children, it followed Ah Mui's belief. She actually never left, everyone is still following her footsteps."
So Wing Hong said that he has already seen the film ANITA and understood that many friends who were close to Sister Mui were very afraid and did not want to watch this film. However he instead wanted to tell everyone that actually through this film the younger generation would be able to understand Sister Mui's legend more. He also hoped that this film would become a movie that would endure for generations to come. That night So Wing Hong displayed a photo of Sister Mui leaning on his shoulder at a radio event in 2001. He said, "Outsiders saw Sister Mui as always cool and strong, but from when I started in the business to before Sister Mui passed, she was always a direct little girl. She never changed."
Sit Ka Yin said that she was over a decade older than Ah Mui. Back then she once performed with the then still child star Sister Mui. When she held a fan meeting Mother Mui came to show her support. Mother Mui wanted her daughter to participate in a segment on her program and even said to Sister Ka Yin her daughter would "succeed for sure". When they performed the Cantonese Opera, Sister Ka Yin thought that Ah Mui would play the princess, but instead Mui Oi Fong played the princess and Ah Mui the consort. Both her appearance, singing and stage presence amazed Sister Ka Yin and Michael Lai Siu Tin. Sister Ka Yin said, "They truly lived up to the title of the segment. Ah Mui was very talented in terms of performing and singing. With years of experience she became a superstar. I watched her grow up and was proud of her!"
William Hu Wai Hong brought the New Talent singing contest program from 39 years ago, showing that back then Sister Mui's stage name was still "Yi Yi".
Lai Lok Yi and his wife came to watch ANITA. Although his wife was pregnant and the cinema was crowded, she still insisted on watching her super idol's movie. Lok Yi said that actually his entire family was very nostalgic. He liked Leslie Cheung Kwok Wing, his son's favorite was George Lam Chi Cheung. He felt that their idols were all legends and would be hard to replace. Lok Yi revealed that his wife would be expecting in the middle of next month. Because the first birth was cesarean, his wife would like a natural delivery this time. However they still chose a date and would deliver vi cesarean if necessarily. However he hoped that the baby would be born before Christmas, because the hospital charges for giving birth on a holiday would be especially expensive. Earlier his older son was born on Easter and they spent a lot of money. With the rising cost of milk and school tuition, he would be spending a lot. Luckily for both births, he received many jobs. He believed that the children brought good luck.