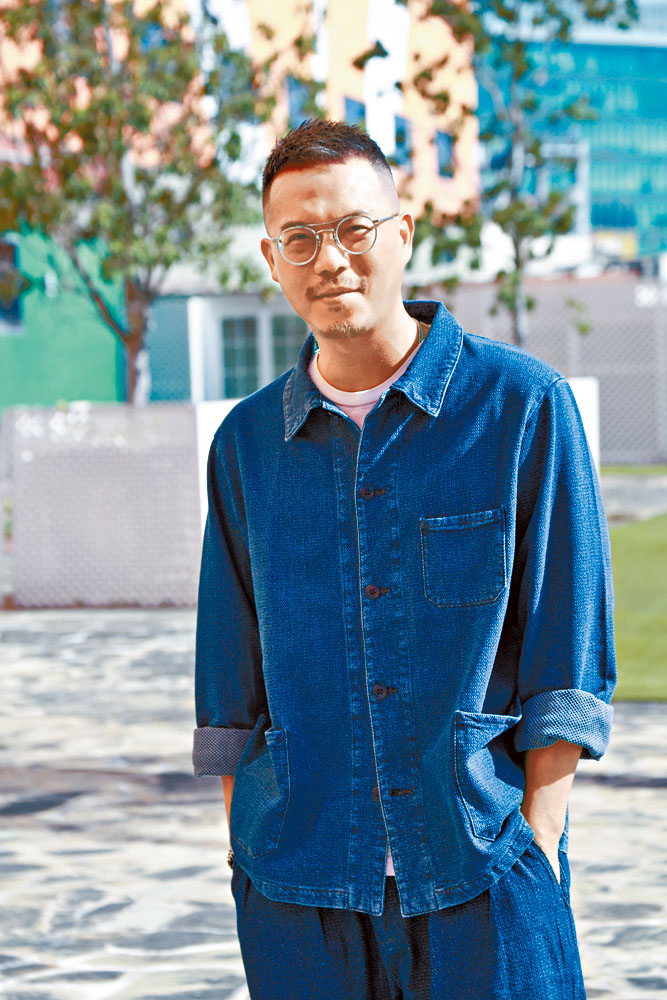 Keian Chui feels that Hong Kong lacks youth films in recent years and decides to make SHOWBIZ SPY courtesy of singtao.com
The film SHOWBIZ SPY (GA MO NUI TUEN)'s director Keian Chui Tze Yiu this time made a youth comedy. During casting "Cult Leader" Anson Lo Hon Ting caught his eyes to become the led, and teamed with a group of young female artists to compete in a girl group contest. Chui Tze Yiu felt that Hong Kong in recent years lacked domestic youth film series, seeing a new rising force in show business he immediately grasped the opportunity. He laso praised the new generation in the film as "young and invincible".
This time director Chui Tze Yiu used an all young new comer cast to star in his new film SHOWBIZ SPY and even chose MIRROR member and top idol Anson Lo to be the lead. Why did he choose Cult Leader to be the leading man? Chui Tze Yiu joked, "You don't have to ask, he is handsome and youth. Tens of thousands of girls are under his spell, and I want to be able to innovate and have a little fun."
Actually the director's original idea was to make a girl group movie, but later he changed his mind and thought why not be daring with a male in disguise. Finally after negotiations with Anson Lo they agreed. Was he pleased with Cult Leader's female disguise? He said that would have to wait for audience evaluation. "Many people may mistakenly think that he has to play a pretty girl. Actually he doesn't. In the film he unwillingly plays an ugly girl, at first we were worried. It would be very hard to turn a guy into a very pretty girl, so we deliberately designed the character to not want to do it in order to add to the comedy." Making Cult Leader ugly on the big screen, Chui Tze Yiu was mentally prepared and already had the discussions in advance with Sister Fa (Wong Wai Kwan). He said, "We have thought about wouldn't we be become the first murder targets by fans in Hong Kong history, we indeed were concerned. When the film would be released, I would be safer abroad to dodge the heat."
Chui Tze Yiu pointed out that this time the casting deliberately matched personal style with the characters, like they were tailor made. Chloe So Ho Yi was more active, Summer Chan Tze Huen the new comer played the new comer. The goal was for the audience to recognize the character's unique qualities. He strongly suggested for young people to go, experienced the joy of returning to the basics and get to know the new comers.