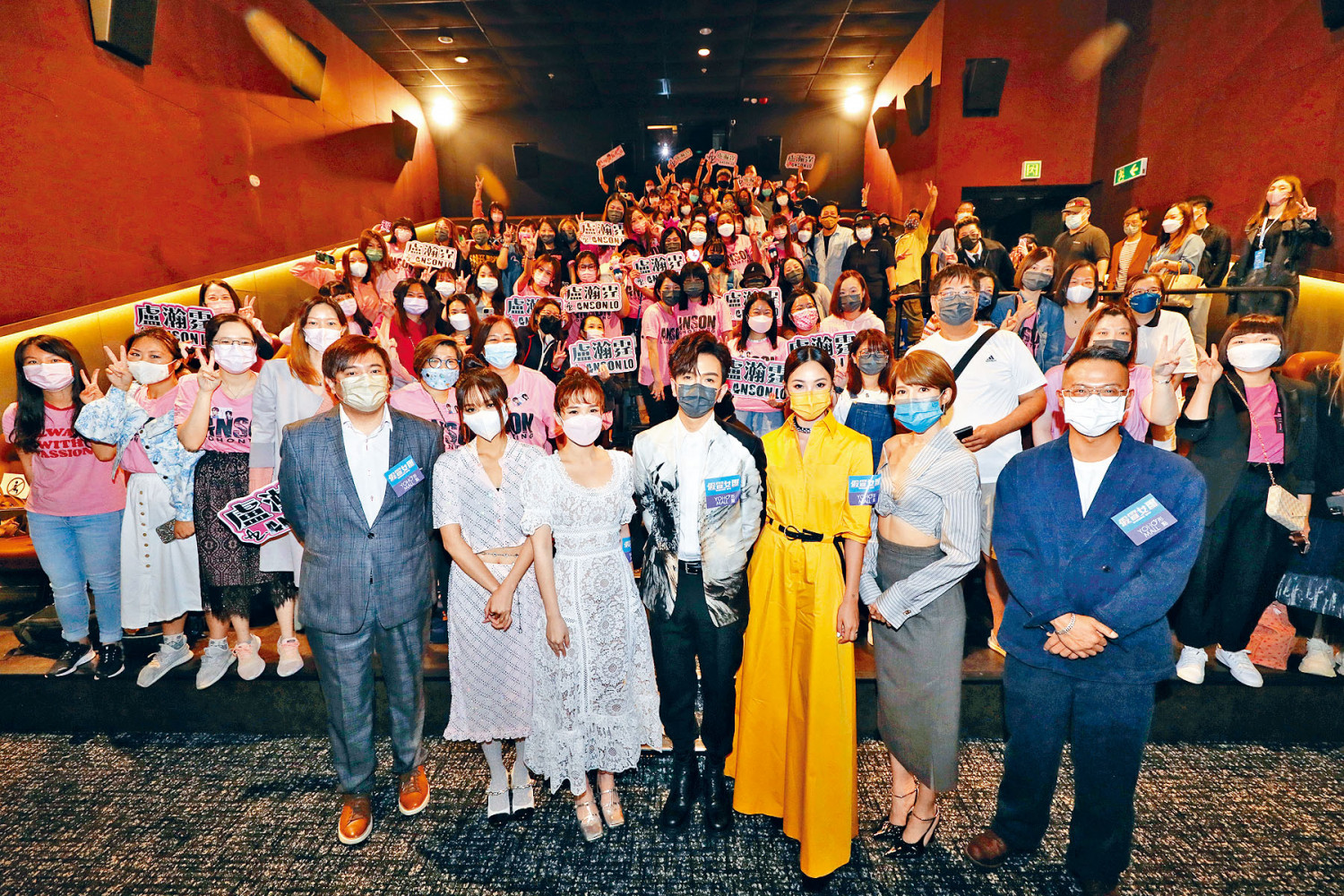 courtesy of singtao.com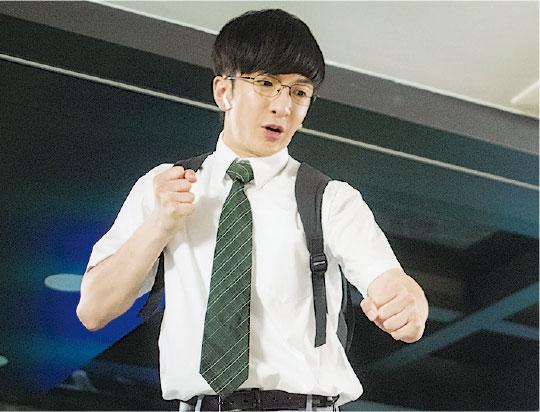 Anson Lo has many action scenes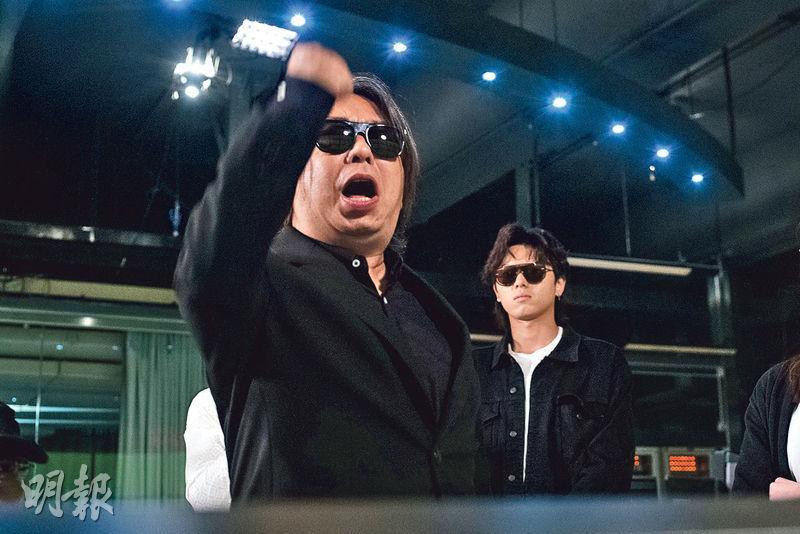 Andrew Lam and 193 are just as funny and set off a lot of spark
courtesy of mingpao.com
"Cult Leader" Anson Lo Hon Ting's first film as a lead actor, the Chui Tze Yu directed film SHOWBIZ SPY (GA MO NUI TUEN) was officially released yesterday. Earlier a premiere and many audience appreciation screenings took place. Cult Leader also personally participated, as many shows were showed out even before the film was released. Cult Leader in the film was fortunate enough to work with his parents' idol Patrick Tam Yiu Man in the film. He said that his parents asked him to get a photo and to report everything about Brother Tam to them when he got home.
As SHOWBIZ SPY fever hit the city, Anson Lo and other stars attended various audience appreciation events that became the focus. The film's advanced sales have been rather ideal. Cult Leader worked on his first film with many new attempts. Aside from martial art action he also had a female disguise. Resembling a student prince in school uniform, he with martial art action had many "Disciples" under his spell. Cult Leader said, "This was my first movie, the first fight scene in my life. I studied Tae Kwon Do when I was little, but after I never tried to fight. During the production I haven't had even the slightest bump. For fight scenes this time, I had several action training lessons. Because we had to rehearse the marks, punching back and forth, all of which to me were something fresh."
Co-star Tam Yiu Man actually was the idol of Cult Leader's parents. Cult Leader said, "After learning Brother Tam would take this film, my parents were very excited because we super like Brother Tam. They asked me to remember to take photos with Brother Tam, when I got home I had to report everything about Brother Tam. Brother Tam didn't put on air, and gave me the impression of a big brother. He really took care of me. The first time when I worked with him, he led from the beginning to the end. He reminded me that acting had to have rhythm. He studied with me how to take the journey as an actor, and gave me a lot of suggestions for my image and acting style."
Cult Leader called Andrew Lam Man Chung the Master, as he gave off a enormous presence, humorous and dominant. Cult Leader said, "For the first time I met Master, he took out his phone for a selfie with me. Master was a very easy going person, he did whatever he felt doing at the moment. At every shoot he would have different funny spots, his creative abilities are very high. He would make erupt with laughter but also have to learn how to hold the laughter back."
In addition, Cult Leader also worked with his fellow KING MAKER contestant 193 Kwok Ka Chun in the film, which made him felt like he had a battle companion. He said, "I had a very sweet feeling, aside from 193 it is the first time I worked with other actors. I have known 193 since I started, at least I had the feeling of having a battle companion to keep me company."