ANITA's director Longman Leung says that biographical films must have give and take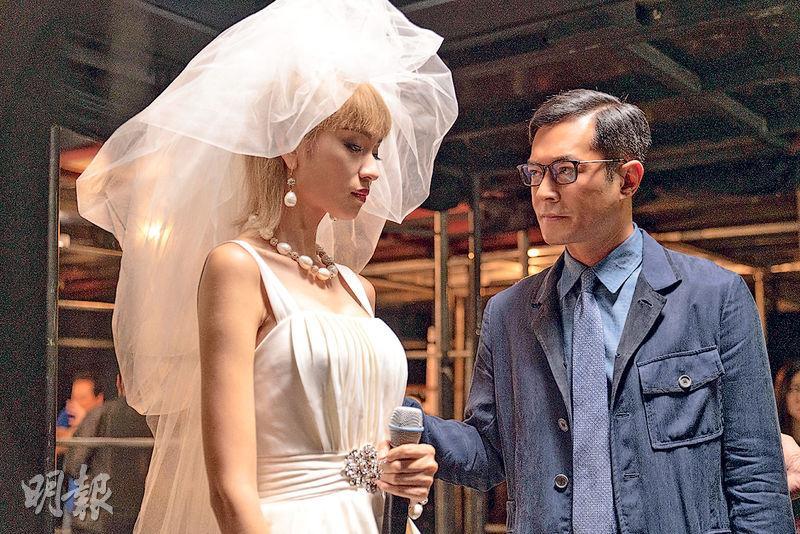 In the film the Louis Koo played Eddie Lau is like a mentor and a friend to the Louise Wong played Anita Mui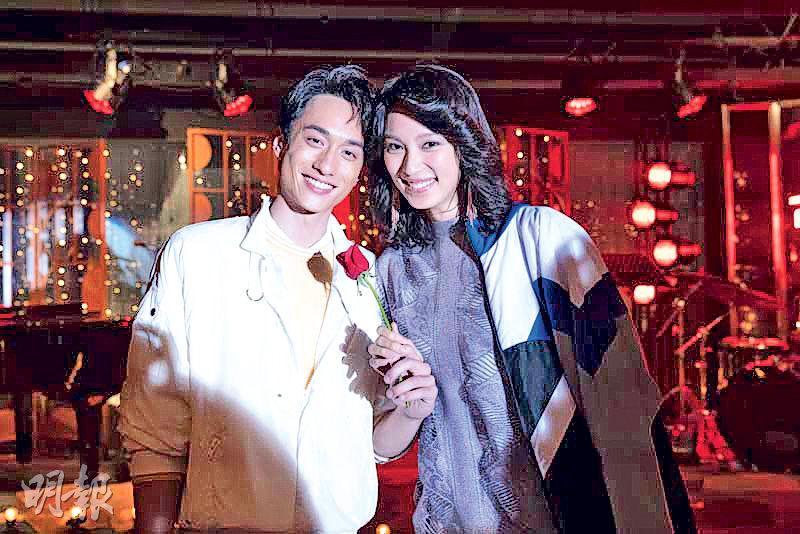 Sister Mui's friendship with Leslie Cheung (Terrance Lau) ran deep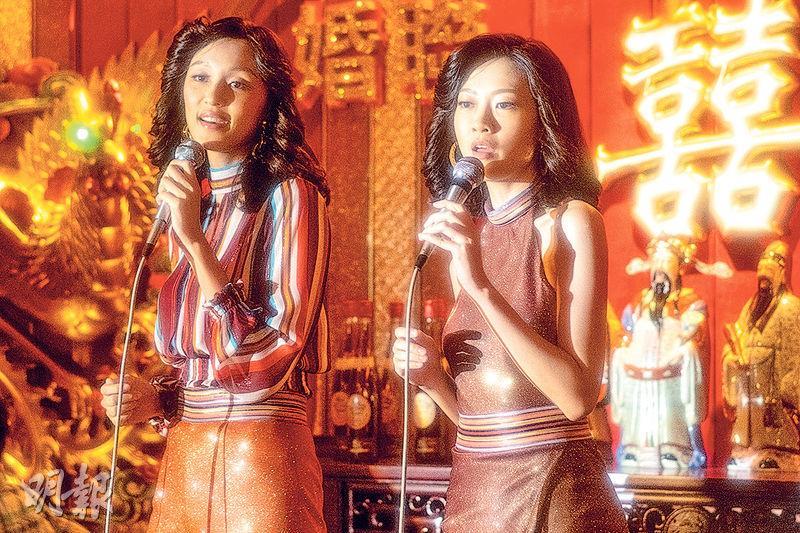 Ann Mui (Fish Liew) and Anita Mui were close sisters
courtesy of mingpao.com
The film series COLD WAR's director Longman Leung went 180 degrees from making the masculine men's movies to making the women's film ANITA. He thought that without car chases, gun fights and explosion scenes it would be easy to handle. Actually dramatic scenes also had their tough parts. He said, "It's another type of agony, I have to pay attention to the actors' acting the entire time. Without visually tense and simulating action scenes to entertain the audience, using pure drama to move the story along, relying on dialogue and characterization to attract the audience test the skills even more. In addition a lot of the scenery no longer existed, like the Lee Theater and Millie's on Nathan Road. They needed set construction and a lot of computer generated effects to bring the past back, which cost money and time. Known as the "hall of the top singers", Studio A fortunately was preserved due to Cheung King Hin's hard work."
Longman Leung would not have guessed that many after watching ANITA not only missed the superstars of the generation, but also the scenery; some said that Mui Yim Fong was the female lead and Hong Kong was the male lead. He said, "The life of Sister Mui was pretty concentrated, a snapshot of Hong Kong. From an originally not rich little city it became a famous Asian city, to 2003 when everyone faced the hardship together, which is like now with the hardship we face. In 2018 when we made the movie we never thought it would be like this now, it was not what we expected."
Longman Leung said, in bringing back the superstar of the generation Mui Yim Fong, boss Bill Kong Chi Keung before the production began was very troubled, and knew the process would certainly be tremendously tough. He told the boss to work hard toward three goals: first was the hope that people who grew up with and knew Sister Mui would not run out to yell at them after watching the film, because creatively they made many changes; secondly, his generation was distant but close to Sister Mui. When he got into the business he had a chance to greet Sister Mui, through the movie he said that his generation of people really missed her; third, for the post millennial generation that did not know Mui Yim Fong, hopefully after watching this film and leaving the cinema they would search who Mui Yim Fong was. He said, "Biographical film couldn't cover the life of a person, so there was some give and take. I chose friendship and Gor Gor (Cheung Kwok Wing), family with sister Mui Oi Fong, the most heart wrenching romance, and her career, to share Sister Mui's most exciting and most worthy to talk about with everyone."
Many people have praised Wong Dan Nei's great performance as Mui Yim Fong, from many angles she had shades of Sister Mui. Would she have the opportunity to compete for the Hong Kong Film Award Best Actress? Longman Leung was very happy that everyone went from being unable to yell Wong Dan Nei's name, to after several test screenings online comments very clearly stated that she was "Wong Dan Nei" -- when he knew that she has already left an impression with people. He said, "During the shoot, I told her to properly enjoy this process. Although at this moment no one knows you, you would be famous. I would magnify the place where the actors resemble Sister Mui, Gor Gor and Mui Oi Fong, but I wouldn't want them to impersonate them. Wong Dan Nei like Sister Mui grew up in a single parent family. Losing her father's love she longed to have Papa to take care of her. On her career she wanted changes and breakthroughs. Lau Chun Him from certain angles had shades of Gor Gor, but he couldn't be tuned to be 100% the same. He had Gor Gor's fragility and sorrow, we would use it, magnify this part for the audience to experience."
As for Liew Chi Yu, Longman Leung said that some of her facial features resembled Mui Oi Fong. He asked her to try everything and she was willing to accept the challenge. However often she was very panicking and lacked confidence. He needed to guide her and tell her to perform without fear. Longman Leung said, actually they were all very obedient, very nice, very smart, they got it right away. He said that the advantage of working with new comers was that they were a blank slate. They would accept things that you would design and want, without any need to add more and take less. Once they performed they would be fine. He said, "Of course I am waiting for Wong Dan Nei to be more mature, to have her own style then she would be even more exciting."