Alan Mak has an awkward look because he just draws his own name
Kathy Yuen, Deep Ng
courtesy of on.cc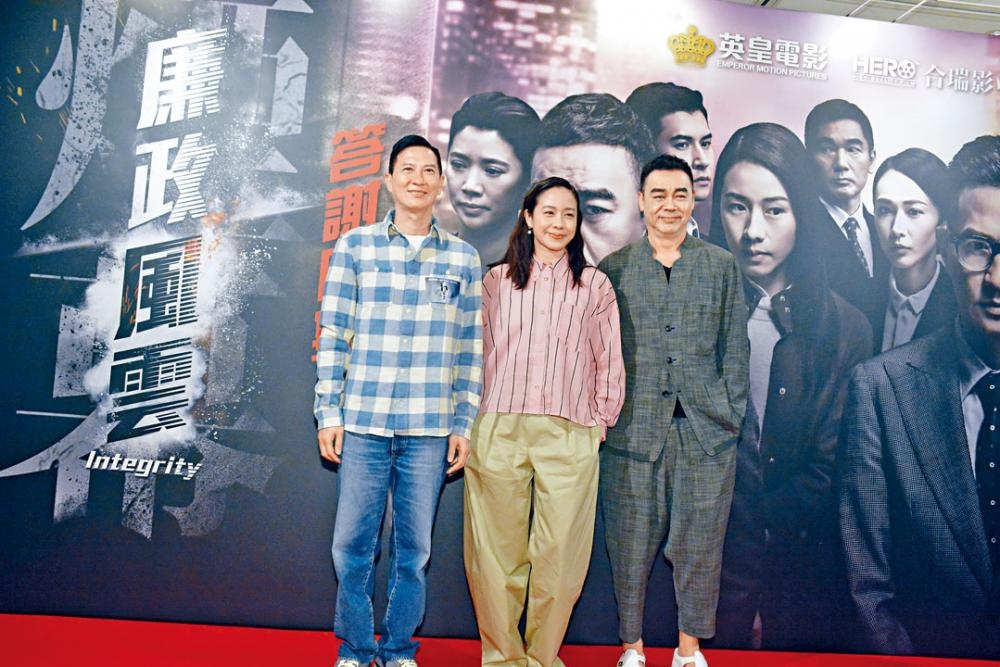 courtesy of singtao.com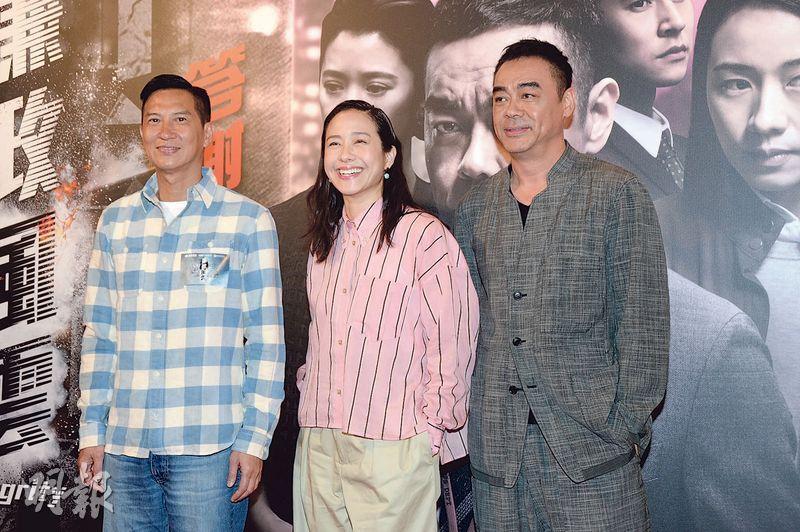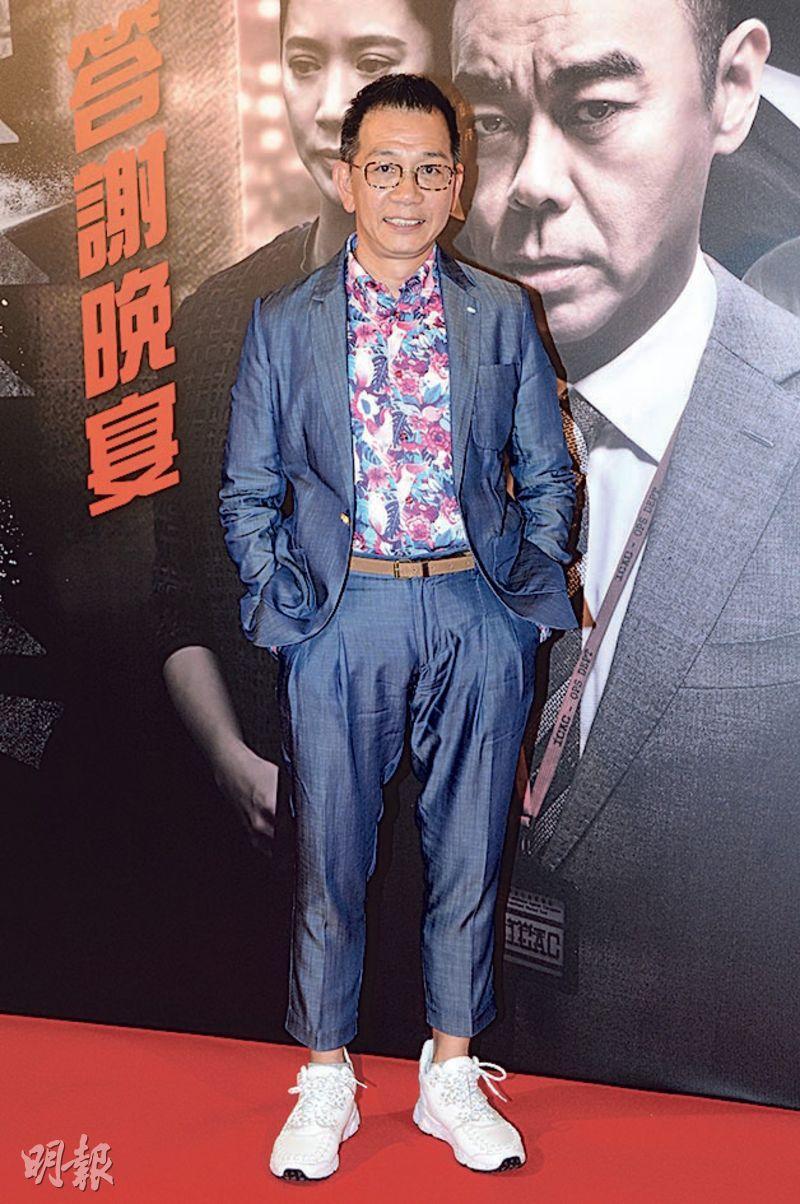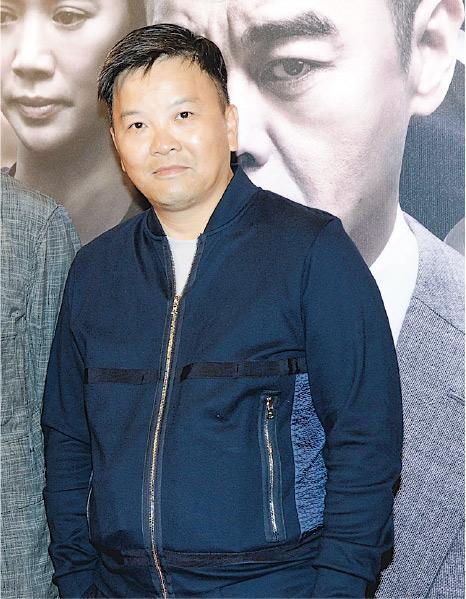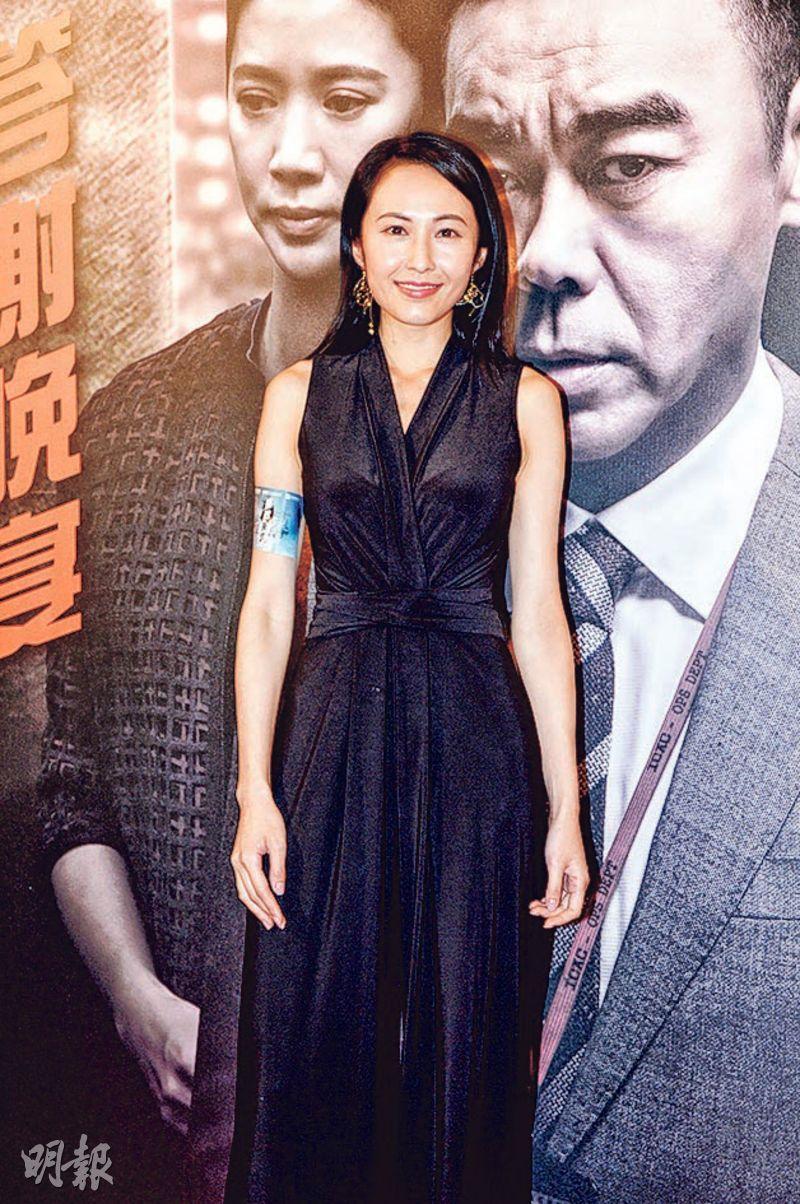 courtesy of mingpao.com
The film INTEGRITY (LIM JING FUNG WON YIN MOK) made over HK$ 31 million at the Hong Kong box office. Two nights ago a celebration was held. Boss Albert Yeung Sau Sing and his wife, director Alan Mak Siu Fai, actors Sean Lau Ching Wan, Nick Cheung Ka Fai, Karena Lam Ka Yun, Alex Fong Chung Shun, Kathy Yuen (Tong Yi), Mani Fok Man Hei attended. Emperor Motion Pictures even brought over HK$ 100,000 for a lucky drawing. Director Mak wanted to make a sequel. Ching Wan said that he could work with Ka Yun again and even with his wife Amy Kwok Oi Ming. Ka Yun felt that she could play Ching Wan's sister or superior, but as a mother she refused to make a mother. She hoped to be a little fresher.
Mak Siu Fai and Lau Ching Wan was rather pleased with the good box office. Ching Wan even said, "As long as the director and the boss are pleased, I am!" Did the director already reserve room on Ching Wan's schedule for the sequel? Ching Wan said, "No need for reservation, I am not doing much right now!" Director Mak admitted that he still has not decided whether the sequel would be a continuation or a new story, so he did not want to reserve actors' schedules. Ching Wan himself did not care, he would pair with Ka Yun again or anyone. Would he work with his mother Amy Kwok Oi Ming? Ching Wan said, "It would depend on the director's decision, it doesn't matter. Everyone knows I have always been easy going." Director Mak also said that he would have to finish the script before deciding on the casting choices.
Speaking of the government in it latest financial budget allocating HK$ 1 billion for the Hong Kong Film Development Fund. Director Mak responded, "This is a good thing, it definitely will help new directors. Because now it is a co-production era, domestic subjects would have a lot of difficulty with finding financing. Government assistant of course would be the best." Would Ching Wan reduce his salary to help new directors? He said, "This isn't a salary issue, it has to do with story choices and character types. If it's fun, salary isn't too big of a problem. I believe this would happen, it would depend on timing. Just because I say I would help it doesn't mean that I would definitely be able to help. We have to see if it's suitable for now!" Has he performed without salary? Ching Wan said, "I wasn't paid before, but it was 20 years ago."
The Ching Wan starred film MY PET IS AN ELEPHANT (NGOR DIK CHUN MUK SI DAI JEUNG) was not released within the contract period, so the Sil-Metropole Organization filed a lawsuit. Ching Wan said that he knew about the case but it was a matter between companies, and it has already entered into legal proceedings. Did he regret that the film was unable to be released as scheduled? Ching Wan said, "Behind each movie is its own story. Whether the timing is right, the film company would have its own ideas."
Cheung Ka Fai was said that he did not attend any audience appreciation event. How would Ka Yun punish his co-star? Ka Yun spoke on behalf of Ka Fai and said that Ka Fai said in advance that he would not be able to attend audience appreciation events. Ka Fai also admitted that during the contract signing he already said that he had another job at the time. Ching Wan said that at his first audience appreciation event he was very nervous. Ka Fai said, "Everyone has a first time, I feel I am still better off focusing on acting." Ka Yun said that Ka Fai might have said that he would not promote, but he was very tense when he talked about the movie. Ka Fai said that since this was the combo meal he had to follow through. As for the director's intention for a sequel, Ka Yun felt that she could play Ching Wan's sister or superior but refuse to play a mother. "Normally I am already a Mama, I hope to be a little fresher. In addition actors don't get typecast as easily!" Ka Fai joked, "No, many actors after sex movies have had a hard time with shaking them off!" He said that he did not want to force anything for the sequel. Unless it would be a new story, he could wait to work together again next time. Ka Fai said, "My salary is more troublesome, as an actor I have to understand the creator and properly communicate what the creator's words cannot provide. I try to service everyone!"
Ka Yun just came back from interviewing an artist in France. Her week long stay was like going back to school for her. At each interview she would hear stories about art and inspire her to find her inspiration. Ka Fai asked everyone if he looked like a drug smuggler from the Golden Triangle. He went to Myanmar for a ten day shoot, and everyday he and the sun were in an "embrace" and he was nice and tan.
Yuen Fu Wa was nervous about working with a group of good actors in the film. In particular his character did not have a lot of lines and he had to rely on expressions for his performance, which was even more difficult. In addition he has been busy with movies, while working with "Shrimp Head" he had to constantly hold back his laughter.