Carlos Chan
Jennifer Yu
courtesy of on.cc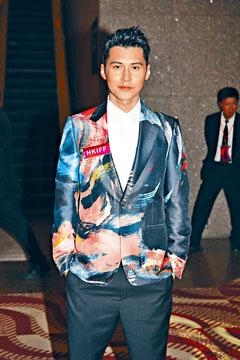 courtesy of singtao.com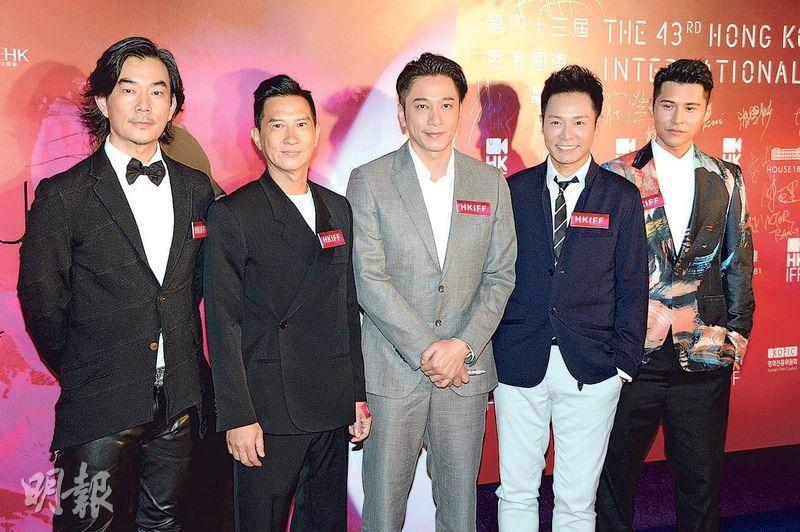 courtesy of mingpao.com
The 43rd Hong Kong International Film Festival held its opening ceremony last night at the Convention Center. Opening ceremony guests included the Commerce and Economic Development under secretary Dr. Bernard Chan Pak Li, Hong Kong International Film Festival Association president Dr. Wong Ying Wai, film festival ambassador Aaron Kwok Fu Sing, film festival youth ambassador Jennifer Yu Heung Yi, the opening film BODIES AT REST (CHUM MUK DIK JING YUN)'s director Renny Harlin, actors Nick Cheung Ka Fai, Richie Jen (Yam Yin Chai), Carlos Chan Ka Lok, Roger Kwok Chun On, Ron Ng Cheuk Hei. Other guests included director Johnnie To Kei Fung and his wife, Mainland director Jia Zhangke and his wife.
President Wong Ying Wai said, "The Hong Kong International Film Festival is an annual event for film cultural exchange, so far 85 shows have been sold out. We have invited a group of domestic and internationally renowned filmmaker to the film festival to provide the valuable opportunity for sharing and exchanges among colleagues."
Lately busy with another action film in Spain, Cheung Ka Fai said that he was very happy to have a film that would open the film festival for the first time. Thus two nights ago he made time to return to Hong Kong and show his support. After the event he would fly back to continue the shoot. "I have been in Spain for three weeks, after returning only had one meal with my wife and daughter. However after one more week I will be back."
Siu Chai talked about the production experience. The most memorable for him was when he kicked in a door to catch Ka Fai and was injured. "The kick caused leg muscle tear, I had to be in crutches for two months. However the director was very accommodating and delayed all the running and action scenes. I promised Mama I would make a dramatic film, so I didn't dar to tell her I got hurt. I was afraid that she would yell at me."
Ng Cheuk Hei and Kwok Chun On both said that they were very happy to be to work with a Hollywood director and experience a Hollywood style production. On Jai said that this time he played a seemingly gay but not character at the request of the director. "Actually I don't know too much, when I got to the set I very happily chatted with Ka Fai for two days then I returned to Hong Kong. However I added in more feminine gestures. After each shot the director would yell 'good', but he was demanding. After three or four times when he said 'well done' then we were finished."
Cheuk Hei said that his role mainly revolved around Siu Chai. The script only had the word "brawl". He then fought for six full days. He fought for a dozen or so takes before the director yelled 'well done'. Although at the time Beijing was chilly and he had to fight from morning to night, he learned a lot from working with Ka Fai and Siu Chai for the first time.
Yu Heung Yi last night was present with old flame Chan Ka Lok. She said that she was not afraid of awkwardness if they ran into each other because they already ran into each other at the Directors' Guild spring banquet earlier. They politely greeted each other.
Chan Ka Lok also said that running into his ex would not be awkward, but he would try not to talk too much about his love life. Speaking of being caught with Jeannie Chan Ying in a car again, he explained, "It was an old photo, earlier we worked together on a series. After work I got her a ride home."