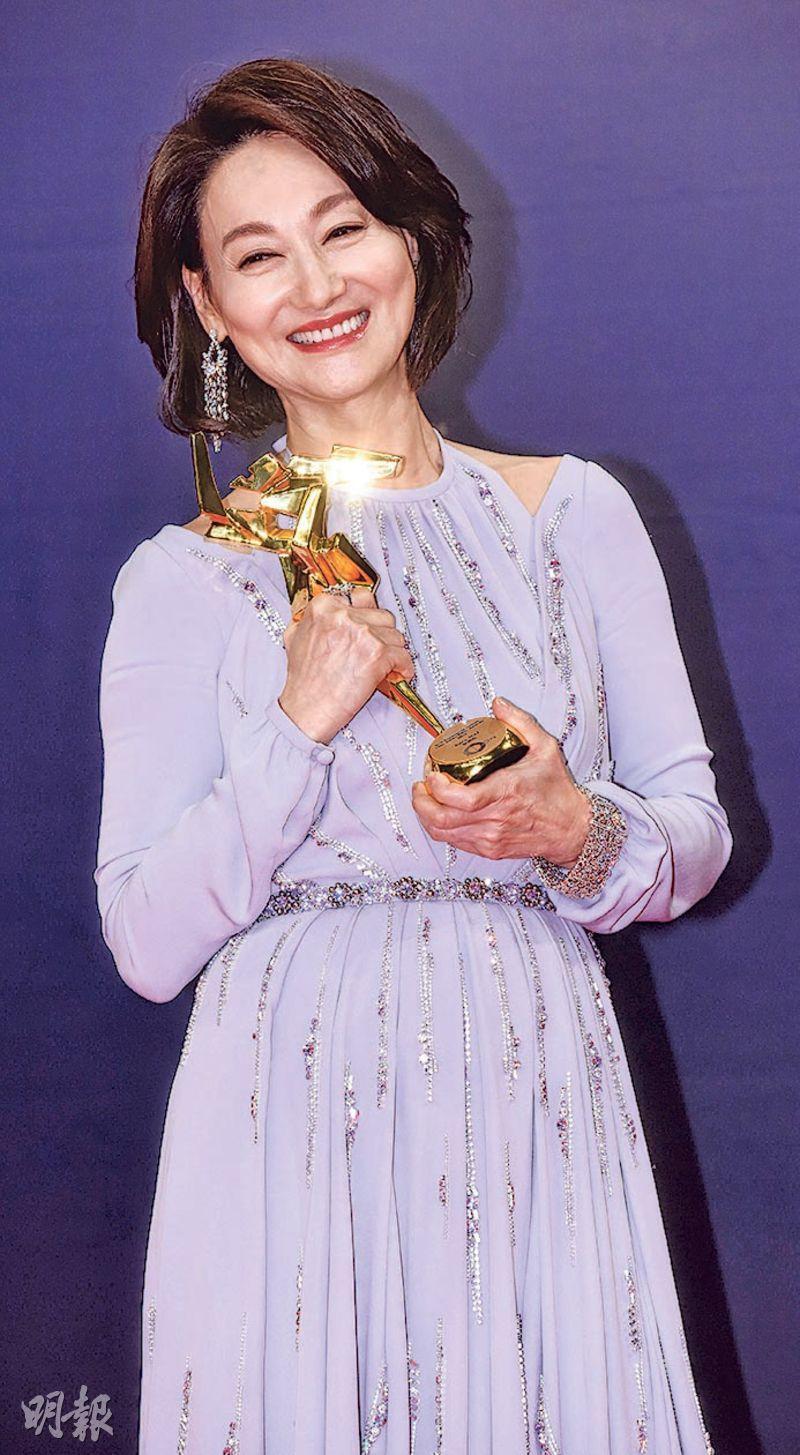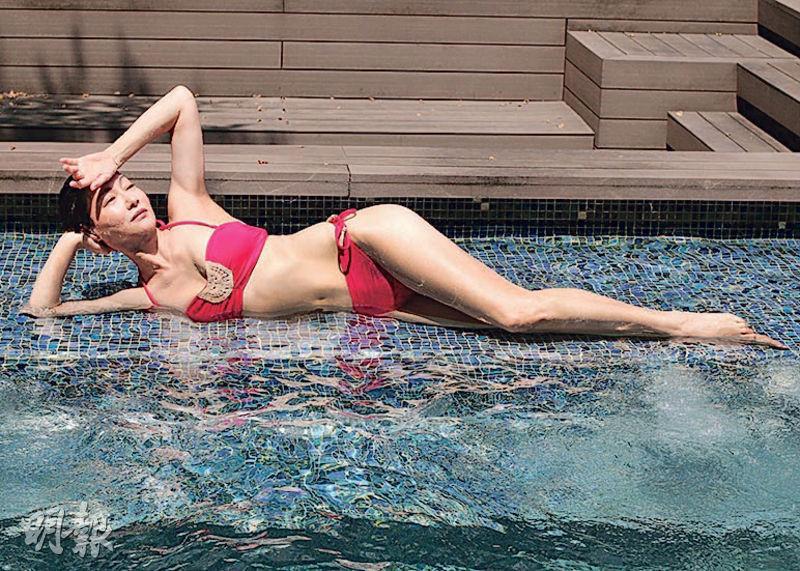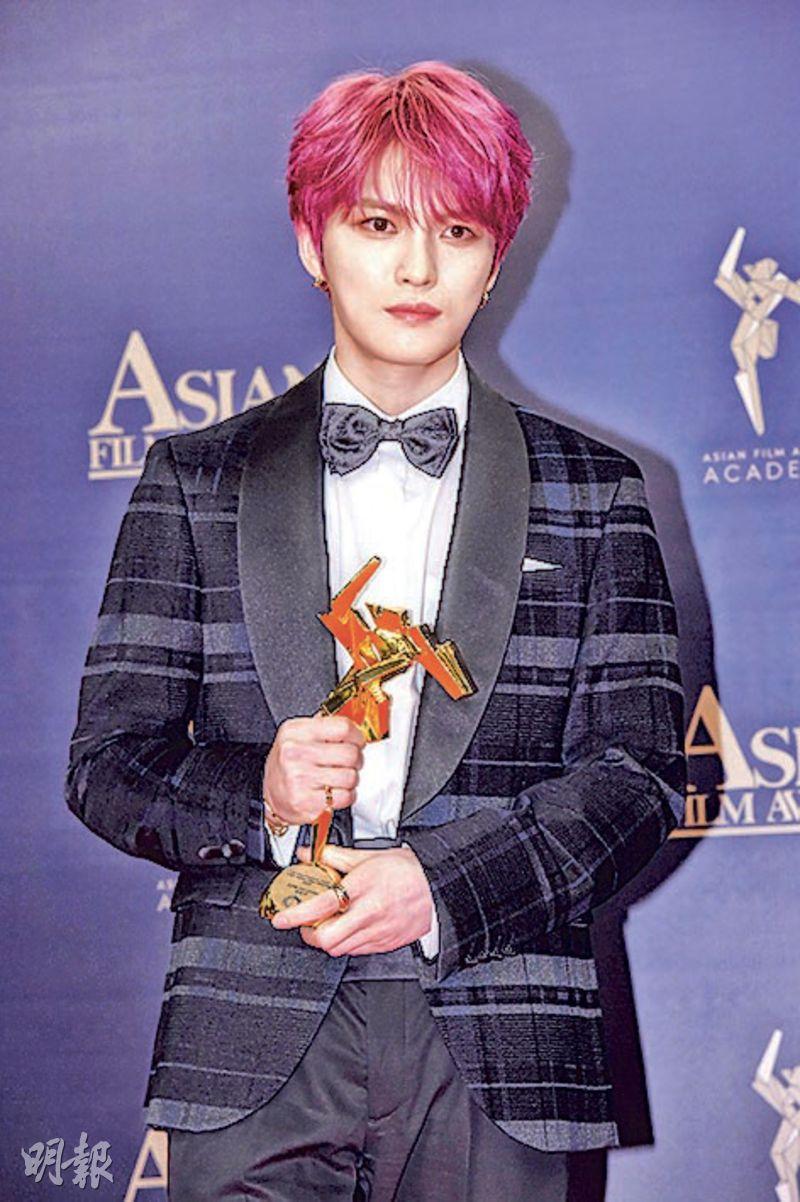 Jia Zhangke, Hirokazu Koreeda, and Lee Chang-dong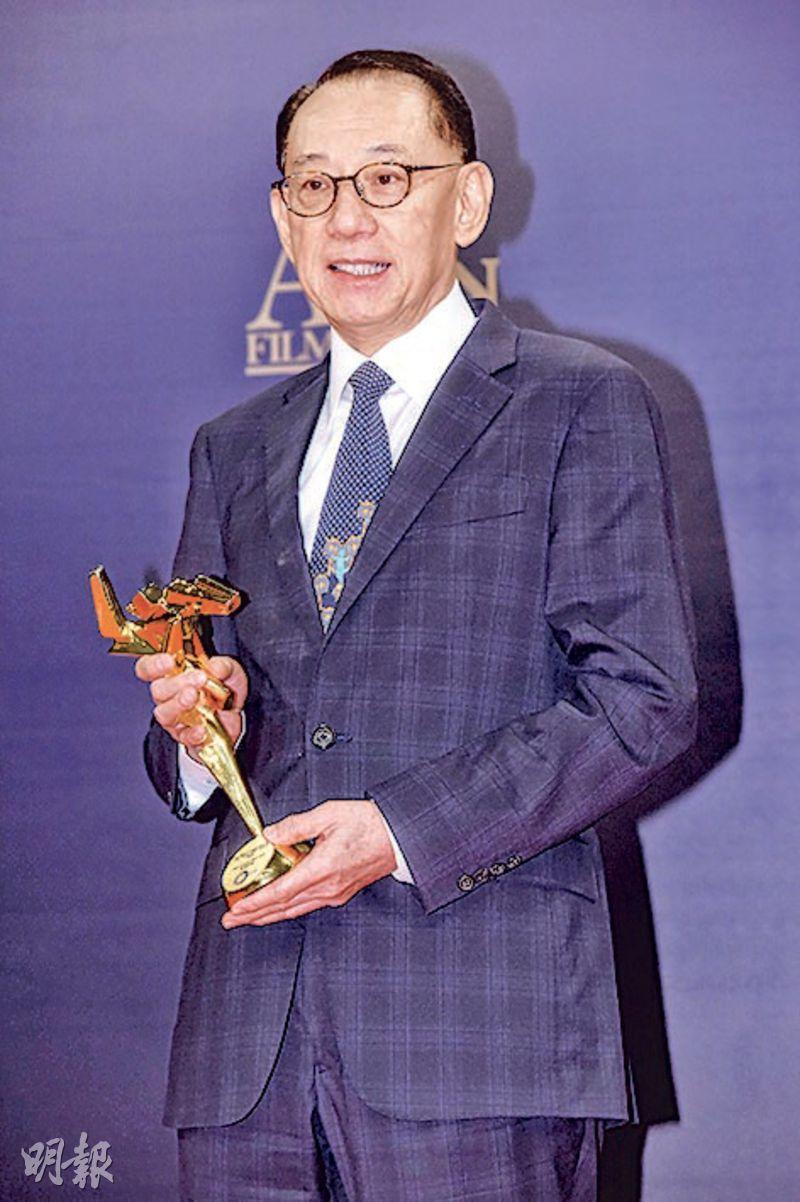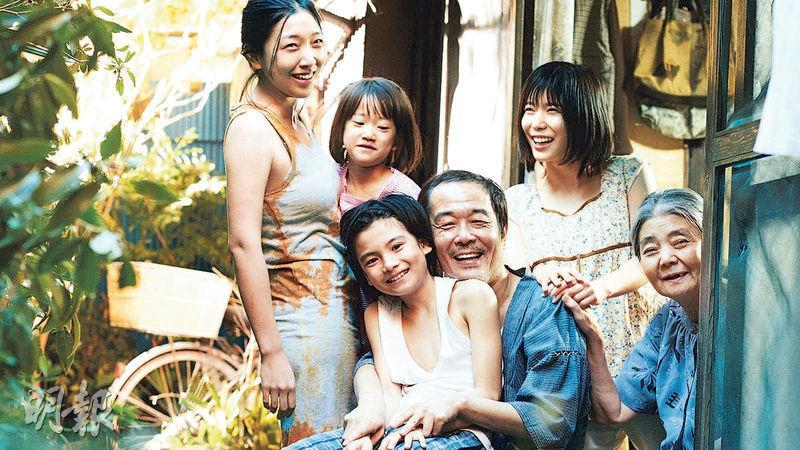 Best film SHOPLIFTERS
courtesy of mingpao.com
Kara Wai keeps her promise and posts a bikini photo after winning Best Supporting Actress
Johnny Huang admits that the OPERATION RED SEA shoot is tough and worth it
Albert Yeung says the award is very meaningful
Best Actress Samal Yeslyamova
Koji Yakusho pretends to lift weights with his awards
Juno Mak slows down what he says when presenting Best Sound
Park Seo-jun
Kim Jae-Joong
courtesy of on.cc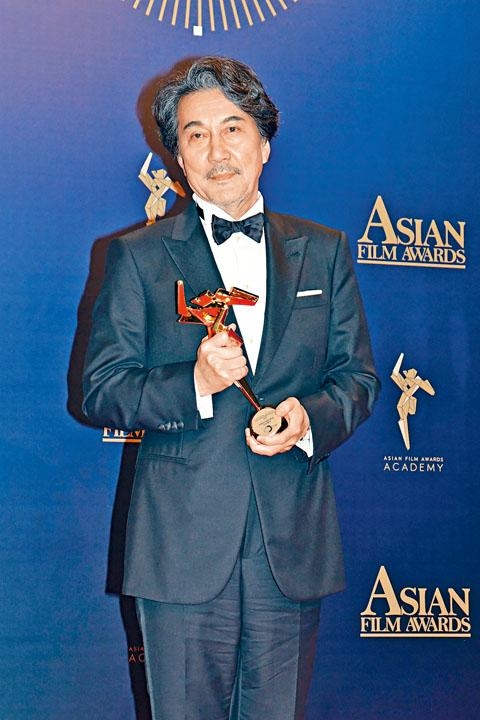 Best Actor Koji Yakusho
courtesy of singtao.com
The 13th Asian Film Awards this year returned to Hong Kong and took place last night at the Television City in Tseung Kwan O. Best Actor and Actress went to Koji Yakusho and Samal Yeslyamova, Best Film was SHOPLIFTERS, Best Director was Lee Chang-dong, who also won the Lifetime Achievement Award. Best Supporting Actor went to DYING TO SURVIVE's Zhang Yu, Kara Wai Ying Hung with TRACEY (CHUI SI) won Best Supporting Actress. AFA New Generation Award and AFA Rising Star went to Korean stars Kim Jae-Joong and Park Seo-jun. Th 2018 Highest Grossing Asian Film was OPERATION RED SEA. The film accumulated US$ 580 million to become the highest grossing film in Asia.
The award show's hosts were Cyrus Chow Chi Kui and Janis Chan Bui Yi. This year's theme was "Film Restoration Rekindles Classics", which promoted the importance of classic film restoration. The event also showed classic scenes from already restored classic films like A BETTER TOMORROW (YING HUNG BOON SIK), THROWDOWN (YAU DOH LUNG FU BONG), FIST OF FURY (JING MO MOON) and BISHONEN (MEI SIU NIN JI LUEN).
21 awards were presented in the evening. The 63 year old actor Koji Yakusho won Excellent in Asian Cinema and Best Actor for his excellent achievement and contribution to promote Asian film for over 40 years. Koji Yakusho said, "Before the award I was very nervous, now I can breathe a sigh of relief. I want to thank the cast and the crew I have worked with before, I also thank my family for always supporting me and giving me inspiration. As for new projects I will make a new series, and in the Fall I will also have a new film release." Director Lee Chang-dong received the Lifetime Achievement Award and Best Director for BURNING.
The 2018 Highest Grossing Asian Film was OPERATION RED SEA. The film accumulated US$ 580 million at the box office to become Asian's highest grossing film. The film's boss Albert Yeung Sau Sing spoke about the difficulty the production experienced. "During the shoot we ran into a lot of difficulties. First we had to have the full support of the Chinese government's navy to be able to make the movie, at the same time we also had to have assistance from the Moroccan government's military. At the time we ran into a lot of difficulties and levels to pass. I would like to thank the cast, the crew and the entire team, I would also like to thank the soul of the film (Dante) Lam Chiu Yin. In the film his insisted on doing everything to its fullest. The film had 3.65 billion RMB at the box office, the record was truly rare and worth celebrating."
That night Johnny Huang won Best Newcomer for OPERATION RED SEA. New female director Oliver Chan Siu Kuen with STILL HUMAN won Best New Director. She received the award from Stanley Kwan Kam Peng and Gigi Leung Wing Kei. "I am very surprised and touched. This award isn't for me alone, but for the effort of the team. Without their help it would be impossible for me to be on the stage." She also thanked producer Fruit Chan Gor and her family, she would keep working hard. Chan Siu Kuen said that she had a good relationship with STILL lead actor Wong Chau Sun. During the shoot although they had arguments, they were like father and daughter and in the end they would debate which method to shoo with. She also said that later she would like to keep making interpersonal stories of human nature, they would not have to depict reality.
Best Actress Wai Ying Hung with TRACEY (CHUI SI) won Best Supporting Actress as the favorite. On the stage she said that as an actor she was very honored to be able to make movies with creativity and that cultivated newcomers. She thanked co-star Hak Jai and River Huang's trust in her, the jury especially Joan Chen. She knew that Chen watched many movies, was very tired and had neck pain. Although it was already her third Asian Film Award, she would not go easy on herself and would make even more good movies.
THE 13TH ASIAN FILM AWARDS NOMINATIONS
http://www.afa-academy.com/page?mid=22&lang=en
BEST FILM
SHOPLIFTERS (JAPAN)
BEST DIRECTOR
LEE Chang-dong (BURNING)
BEST ACTOR
Koji YAKUSHO (THE BLOOD OF WOLVES)
BEST ACTRESS
Samal Yeslyamova (AYKA)
BEST SUPPORTING ACTOR
ZHANG Yu (DYING TO SURVIVE)
BEST SUPPORTING ACTRESS
Kara WAI (TRACEY)
BEST NEWCOMER
Johnny HUANG (OPERATION RED SEA)
BEST SCREENPLAY
JIA Zhangke (ASH IS PUREST WHITE)
BEST EDITING
Shinya TSUKAMOTO (KILLING)
BEST CINEMATOGRPAHY
ZHAO Xiaoding (SHADOW)
BEST ORIGINAL MUSIC
Haruomi HOSONO (SHOPLIFTERS)
BEST COSTUME DESIGN
CHEN Minzheng (SHADOW)
BEST VISUAL EFFECTS
Alex LIM Hung Fung (PROJECT GUTENBERG)
BEST PRODUCTION DESIGN
Horace MA (SHADOW)
BEST SOUND
YANG Jiang, ZHAO Nan (SHADOW)
BEST NEW DIRECTOR
Oliver CHAN Siu Kuen (STILL HUMAN)
LIFETIME ACHIEVEMENT
LEE Chang-dong
EXCELLENCE IN ASIAN CINEMA AWARD
Koji YAKUSHO
AFA NEW GENERATION AWARD
Kim Jae-joong
AFA RISING STAR
Park Seo-jun
2018 HIGHEST GROSSING ASIAN FILM
OPERATION RED SEA