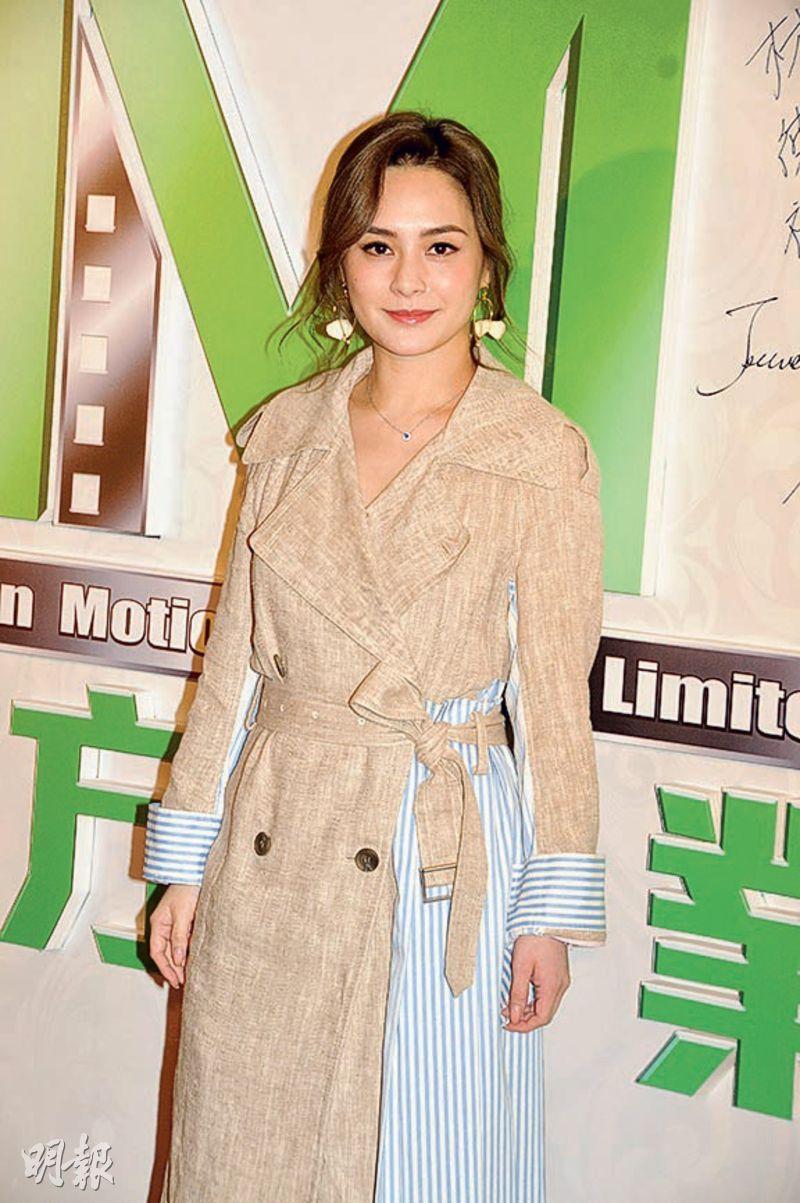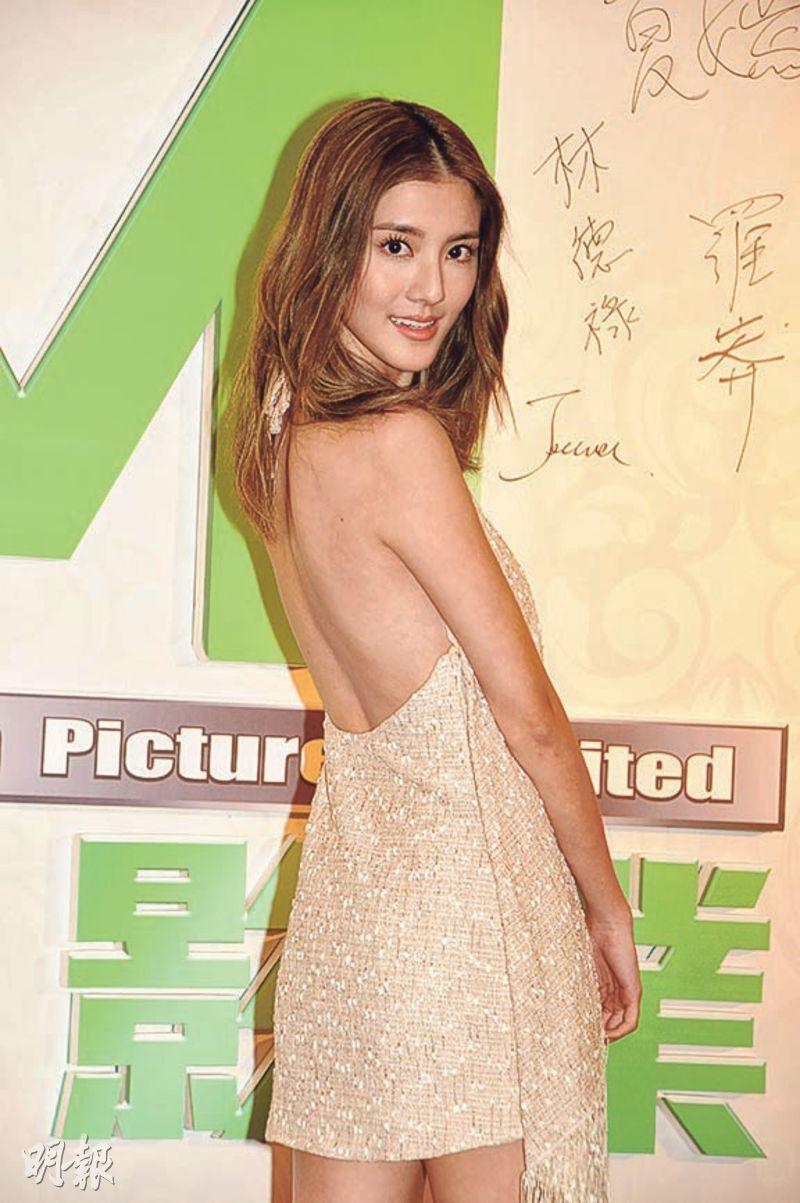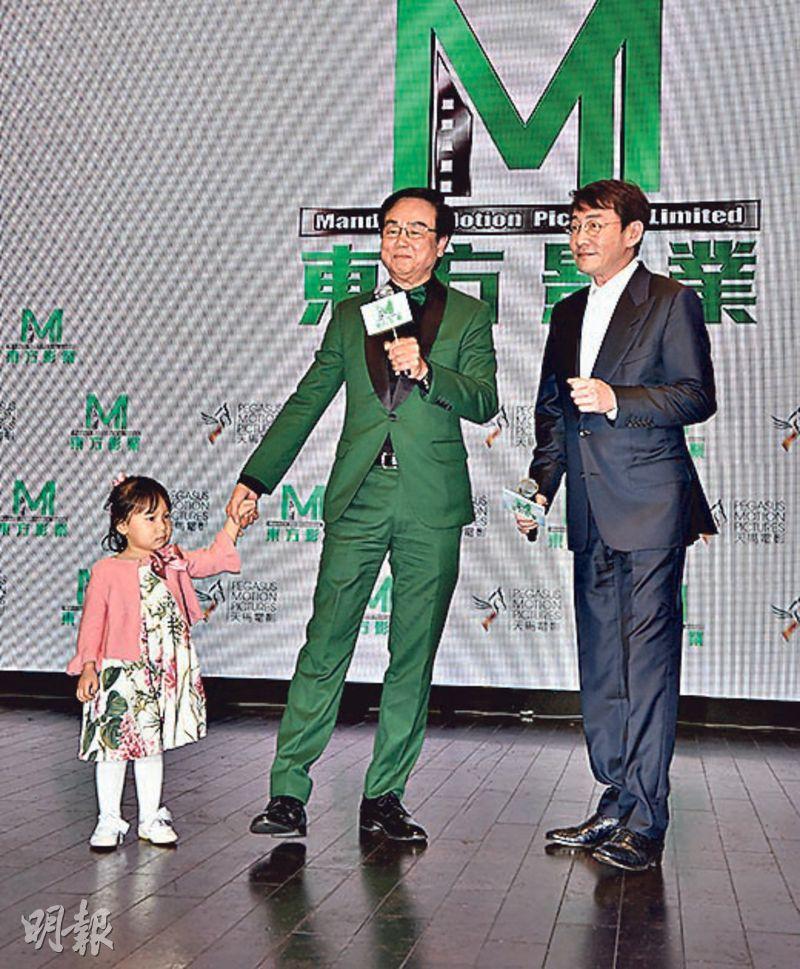 Raymond Wong brings his granddaughter to sing with Ng Kai Ming
courtesy of mingpao.comn
Janice Yan
Eva Lai
Chan Man Na and her daughter Cheng Cho Yi
courtesy of on.cc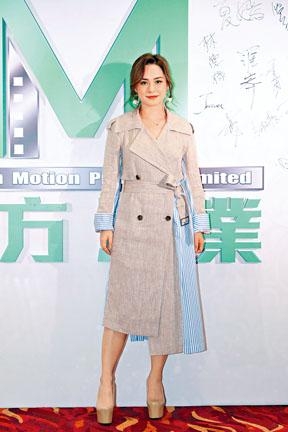 courtesy of singtao.com
Gillian Chung Yun Tung, Karena Ng Chin Yu, Janice Yan, Raymond Wong Pak Ming and son Edmond Wong Chi Wun's family of four, Annie Liu (Lau Sum Yau) two nights ago attended the Mandarin Film Spring Banquet. Chin Yu saw Wong Chi Wun's younger son, could not help but pick him up to play with him. Janice Yan broke the zipper on her dress and had to return backstage to fix it.
Chin Yu and Ah Gil last year worked on a movie about a women's prison. Chin yu said, "We shot at the hottest time in the summer. The temperature reached 40 degrees (Celsius). The prison was constructed in a studio without any window. I was at melting point for a long period of time. The film had many woman fight scenes, everyone was pulling hair. I remembered a brawl, in which I had to throw dishes and slap people. (Did you have to use foul language?) Because of the film rating I didn't need to, if I have to I wouldn't mind. I wouldn't have any baggage. Normally when I want a release I would use single word English curses."
Ah Gil revealed that she has already begun of weight loss plan. She would first go on a diet then exercise. "Everyday I have one meal now, before I almost have seven. At each meal I would eat everything and my appetite increased. My husband has been losing weight with me. Actually his diet is healthier, he likes to eat light while I like flavor."
Speaking of her friend Charlene Choi Cheuk Yin's plan to "freeze her eggs" as well, Ah Gil said, "At the time the hormone shots made me gain 20 pounds, and I go a nurse to give me the shot. It was very tough. (Do you have any advice for Ah Sa?) No, ask (Joey) Yung Cho Yi. She didn't get fat. Because each person's body is different, she would have different reactions."
Ah Gil mentioned in one of the fight scenes, she pulled off an extra's wig. Exhausted, she could not help but laugh when she saw what happened.