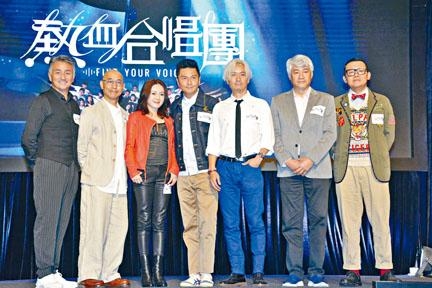 courtesy of singtao.com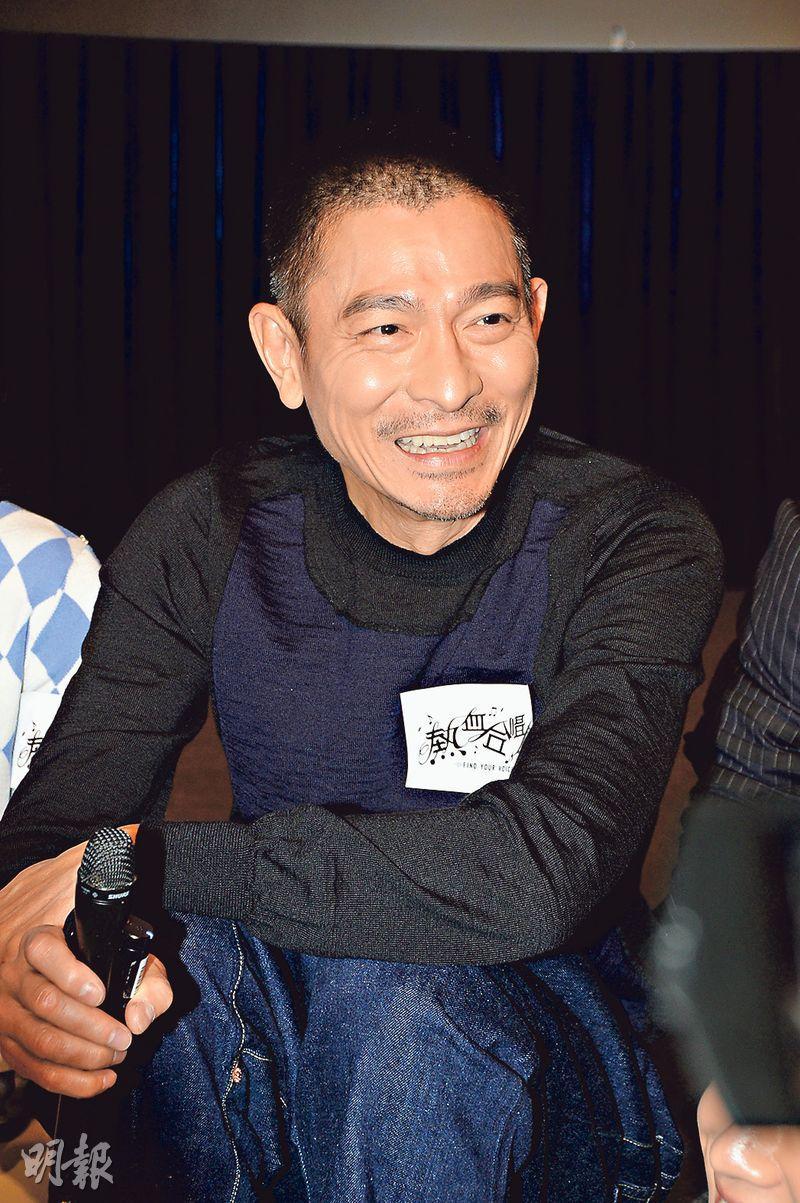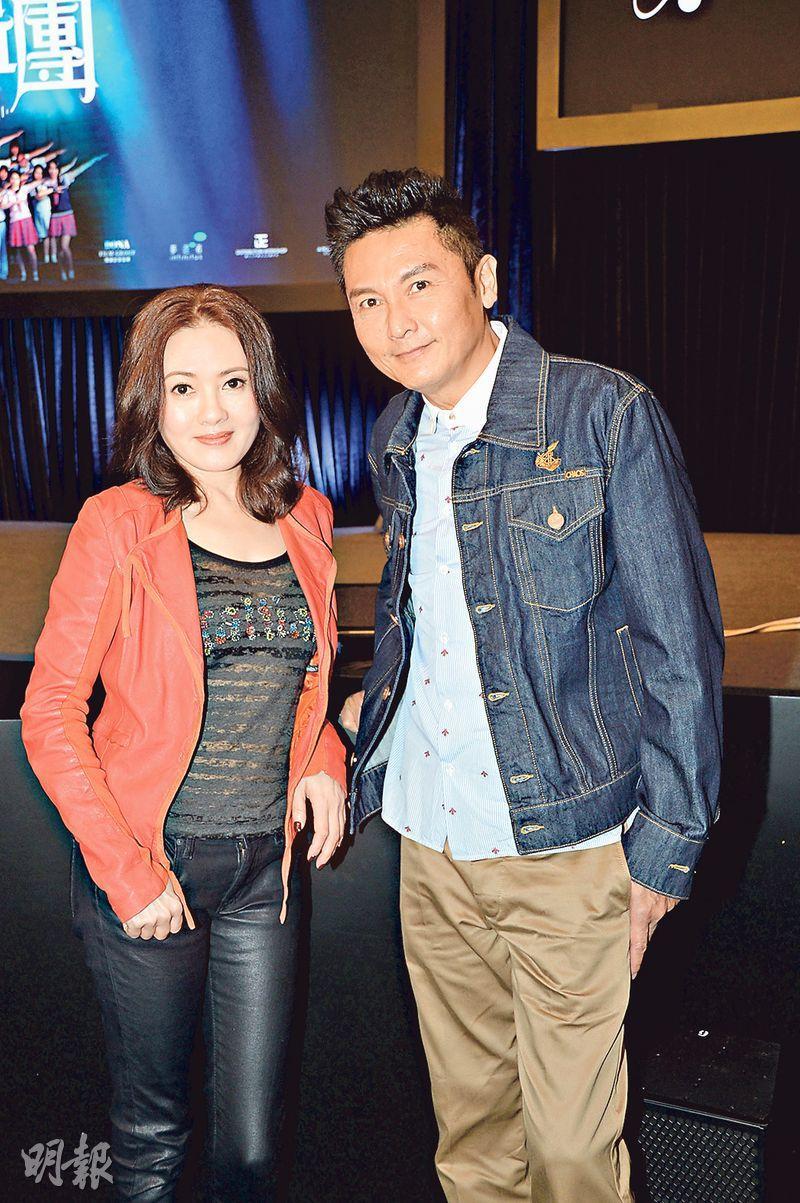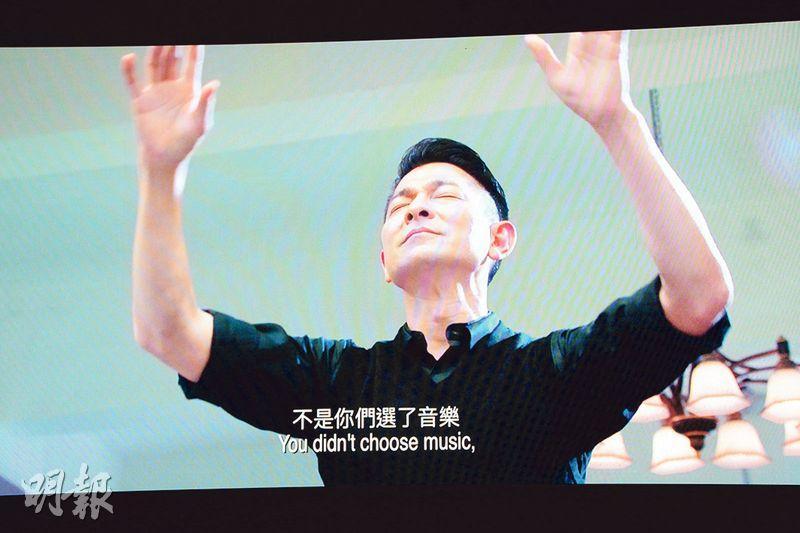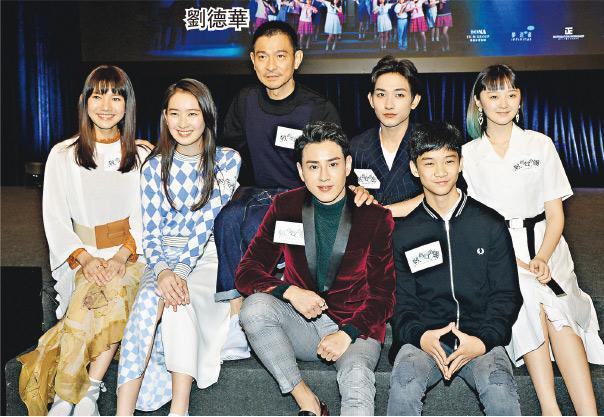 courtesy of mingpao.com
The Andy Lau Tak Wa produced and starred film FIND YOUR VOICE (YIT HUET HUP CHEUNG TUEN) yesterday held a Hong Kong International Film and Television Market press conference. Wa Jai led the choir members Ng Wing Sze, Ashley Lam Kae Ning, Wong Chi Hin, Keefe Ng Cheuk Hung, Yiu Hok Chi, Wong Ka Wai and actors Michael Kwan Lai Kit, Rachel Lee Lai Chun, Hugo Goh (Ng Doi Yung), Tse Kwan Ho, Vincent Wan Yeung Ming, Lowell Lo Koon Ting, Mark Lui Chung Tak and director Adrian Kwan Shun Fai in attendance. New actor Wong Chi Hin in the film had to chase Wa Jai. Wa Jai saw that he could not hit him no matter what and encouraged him to just punch him. Wa Jai stated that because he was not young anymore he could not run so many times.
A video of Wa Jai's surprise set visit was shown. In the film Wa Jai performed UNDER THE LION ROCK. In addition, some choir members saw Wa Jai and were so happy that they cried.
Wa Jai said that two years ago after the flm was finished he fell off a horse. Because at the time the post production has not yet started and he did not want to be a producer in name only, he started post production after his hospital release in March last year and the film was postponed from last year to this year. In the film Wa Jai played a music conductor. He said that he was a conductor as well. "This time I led a group of newcomers. Because some of them had school the next day after the shoot, sometimes I would want them to finish earlier and go home to rest. However the director insisted on shooting ours first."
Playing Lee Lai Chun's son, Wong Chi Hin revealed that in one scene he had to chase Wa Jai. When rehearsing the scene with the assistant director and he accidentally hit him. Thus during the shoot he had a lot of pressure. Wa Jai said, "The scene was shot on the streets. Because during the shoot he could not hit me no matter what, I said don't worry, just punch me. I am not young anymore, I can't run so many times."
Kwan Lai Kit and Lee Lai Chun played a couple in the film. As a driver Kwan Lai Kit revealed that in the film he often abused Chun Mui. Chun Mui revealed that two years ago the shoot happened at her unhappiest (her break up with Calvin Poon Yuen Leung), in addition Kwan Lai Kit filled her with tears. During the shoot she released all of her emotions and mixed reality with the mood in the film, which she did not expect. Chun Mui said that in one scene Kwan Lai Kit tossed furniture. At the time she was very afraid and looked for places to hide. Did she calm down after the shoot? She said, "Normally I would have a lot of fun when I went out. After the argument scene Kwan Lai Kit and I would look at each other and smile, but for the ones with just the camera, recovering from the emotions was a little harder." Kwan Lai Kit pointed out that Chun Mui was catching her breath after the emotional scenes. Chun Mui admitted that during the shoot she was pretty upset. Which scene upset her in the film, the ones with the child or the man? She said, "A little bit of everything, looking back at the time I was just having a release in front of the camera. I am not thinking about it anymore. It's gone now, it's in the past."