courtesy of on.cc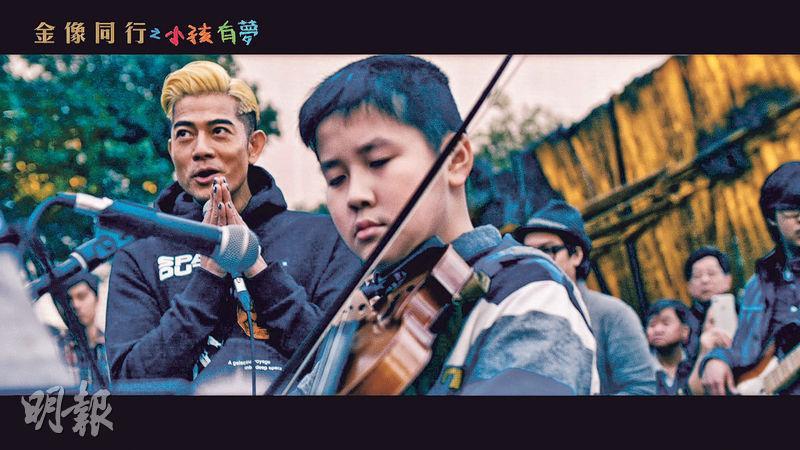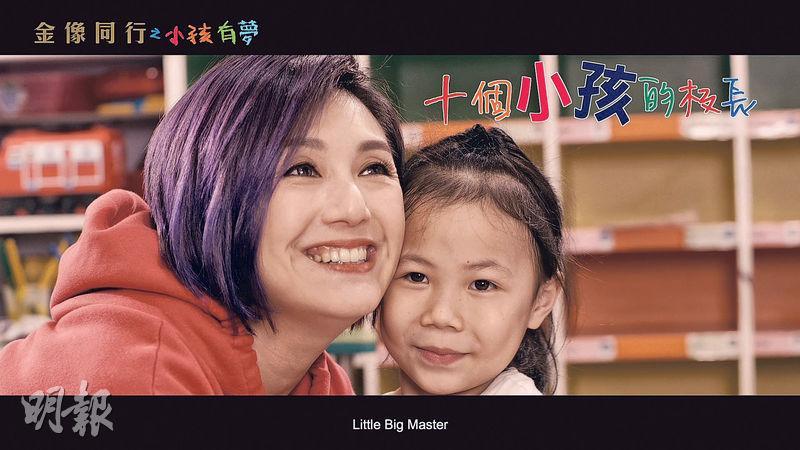 courtesy of mingpao.com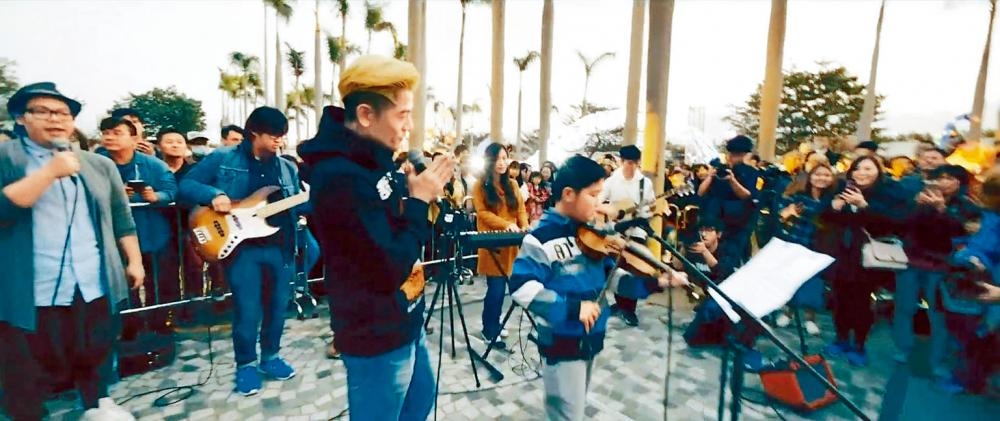 courtesy of singtao.com
The Hong Kong Film Awards last year added the HKFA Caring Partner project. This year the event chose charitable organizations that are concerned with poverty stricken children, as the Alliance for Children Development Rights to be the 2nd HKFA Caring Partner. This year's HKFA Caring Partner ambassador Aaron Kwok Fu Sing would work hard with Shawn Yue Man Lok, Kay Tse On Kay, Miriam Yeung Chin Wa and Teresa Mo Shun Kwan and Adrian Kwan Shun Fai to bring everyone's attention to the problems that poverty stricken children would face.
This year the Hong Kong Film Awards Association's Caring Partner project invited director Adrian Kwan Shun Fai to shoot five stories with the theme of "Children With Dreams". In the story needy children would get a first taste for their dream, have their self confidence elevated, and break through themselves. This year's Caring Partner ambassador Aaron Kwok Fu Sing along with 4 artists Shawn Yue Man Lok, Kay Tse On Kay, Miriam Yeung Chin Wa and Teresa Mo Shun Kwan all participated in the "Children With Dreams" story productions and fulfilled 5 children's dreams.
Ah Bok lives with his mother in a subdivided room. Ah Bok at the community center received the opportunity to study the violin. Although the violin that he borrowed had a damaged shoulder rest, he still used towels and rubber bands for a homemade shoulder rest and enjoy each chance to play. Ah Bok wanted to become a violin instructor when he grew up. His favorite musician was Beethoven. Ah Bok also hoped that he could be like Beethoven and persist to chase his dream in hardship. Kwok Fu Sing in order to support Ah Bok's courage to chase his dream appeared when Ah Bok was performing the song STRONG on the streets with a violin and presented him with a violin with his name etched on it. He also encouraged him to never quit. "This is just a little something to encourage you not to give up on chasing your dream." Sing Sing even hoped that Ah Bok would be able to perform at the Cultural Center and even around the world.
Hei Hei grew up in a single parent home with his mother. They live in a subdivided room and finance is rather tight. Director Kwan Shun Fai and Yue Man Lok take Hei Hei to the set and experience the production. Just becoming a father last year, Yue Man Lok even personally performed a scene with Hei Hei and gave Hei Hei support and recognition to encourage him to work hard and fulfill his dream.
Wang Ching came from a low income family and her dream was to become a surgeon who would help refugees. However she knew that in order to become a doctor she must perform well at school. Due to limited resources she had no confidence in English and was afraid that she would not have the chance to study medicine in the future. Hong Kong University graduate Kay Tse On Kay with the assistance of the Hong Kong University school of medicine became a medical student and experienced a medical class. Finally Tse On Kay even presented her medical science toys, models and certificate to encourage Wan Ching to study hard and work toward her goal.
Yuen Ying grew up in a single family home and shared public housing with Mama, Grandpa and Uncle. Due to her economic situation, Yuen Ying has never gone to the movies, have pizza, and also because without a computer at home she would only do her online homework with her classmate's computer. Yuen Ying never complained and instead was understanding of Mama being busy with her stroke stricken Grandma. She often helped her mother with chores at home. Yuen Ying hoped to absorb even more knowledge in the future and become a teacher to help other poverty stricken children with education. With the help of Headmaster Lui Lai Hung, the 32rd Hong Kong Film Award Best Actress for her portrayal of Headmaster Lui Lai Hung in LITTLE BIG MASTER (NG GOR SIU HAI DIK HAU JEUNG) Miriam Yeung Chin Wa came with Yuen Gong Kindergarten with Yuen Ying to become the headmaster for a day and led kindergarten students in class and extracurricular activities to encourage her to work hard and persist to fulfill her dream.
Wing Him with his brothers Tai Bun and Tai Kin, Grandpa and Grandma lives in a less than 100 square foot subdivided room. Wing Him did not want to see Grandma toil and would help with the chores around the home and cook for his family. Expert cook and 37th Hong Kong Film Awards Best Actress Teresa Mo Shun Kwan not only went food shopping with Wing Him but also instructed Wing Him on how to cook Grandpa and Grandma's favorite dishes, fried egg and tomato, steamed vegetable and steamed preserved egg and pork patty.