courtesy of on.cc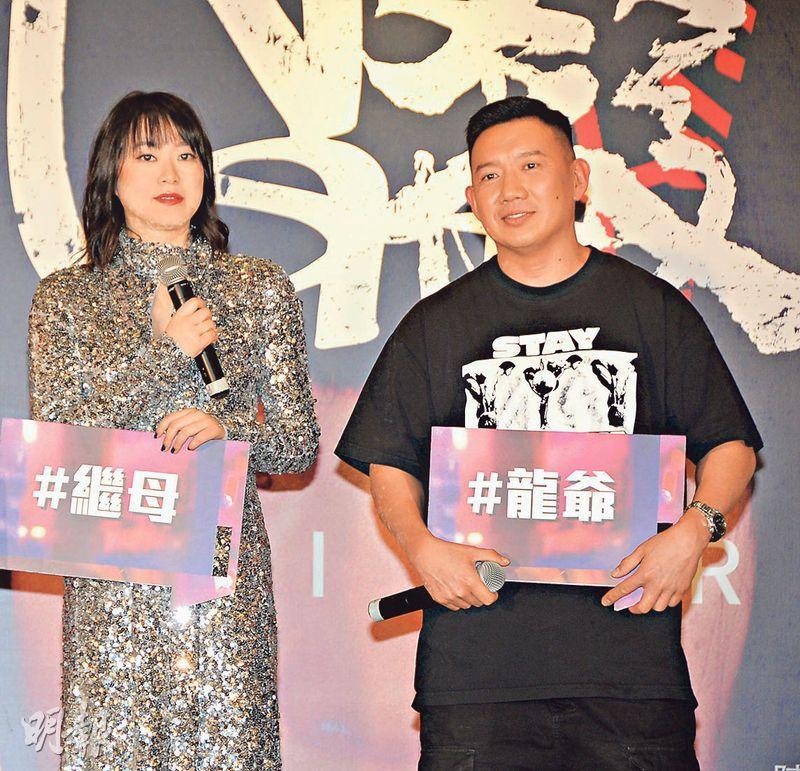 Huang Lu praises Chapman To's bed scene skills
courtesy of mingpao.com
Hanna Chan, Huang Lu, Griselda Yeung Cheuk Na and Alan Luk Chun Kwong two nights ago attended the film G AFFAIRS (G SAT)'s premiere. Hanna Chan revealed that in the film she and Luk Chun Kwong would have a teacher student romance. Although they did not have any sexy scene conceptually it was rather daring. Has she had a crush on a teacher in real life? She said, "No teacher would be so handsome, on they are only in movies."
G AFFAIRS received many film award nominations but Hanna Chan did not received a Hong Kong Film Award nomination. She admitted that she was a little disappointed, if she said that she was not she would be lying. However she felt that the cast and the crew gave 200% to make the film, and for that she already felt very happy.
Mainland actress Huang Lu said that she was not dressed to provocatively. For her Hong Kong Film Award Best Supporting Actress nomination, she said that she would choose something even sexy to wear. Playing a step mother in the film she did not mind having a teenager child and felt that step mother had no age difference. Huang Lu said that she was confident about winning the Hong Kong Film award, but luck would also be very important. The emotions live would be just as exciting as a wager, thus she has to start looking for something pretty to wear to the event.
Chapman To Man Chak was asked if he had a lot of bed scenes in the film. He joked, "As a corrupt cop, there weren't too many."
Huang Lu praised his bed scene skills, able to achieve the result without any bodily contact. Ah Chak said that when he made NAKED AMBITION 3D (3D HO CHING) he got advice from many adult video actresses. Because G AFFAIRS was a category III film, he tried to avoid contact in order to prevent a "misfire". In the film he had many bed scenes, did he need his wife's permission? Ah Chak joked, "She gave up, after so many she is already used to them."
Natalie Tong Sze Wing complained that Ah Chak did not permit Kristal Tin Yui Nei to go on vacation with her. Ah Chak stated, "Why would I! When the wife goes on vacation, I think 99.9% husbands in Hong Kong would agree. Our husband and wife act has been played for over 20 years, so we have certain acting experience. On the surface of course I object very much, I would help her pack while tearfully asking her not to go. I would say how much I would miss her. Of course I have to do all those to their fullest."