courtesy of on.cc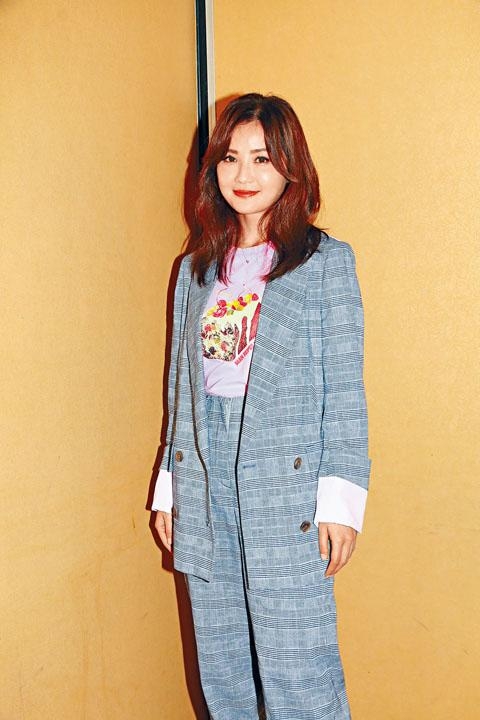 courtesy of singtao.com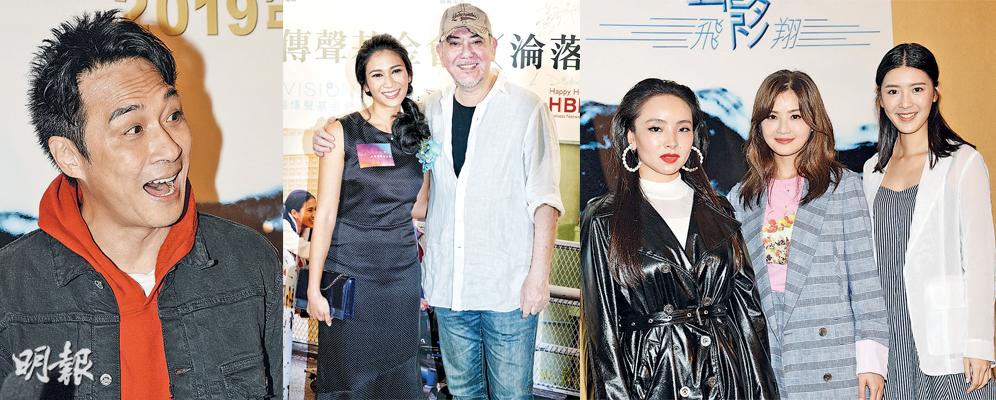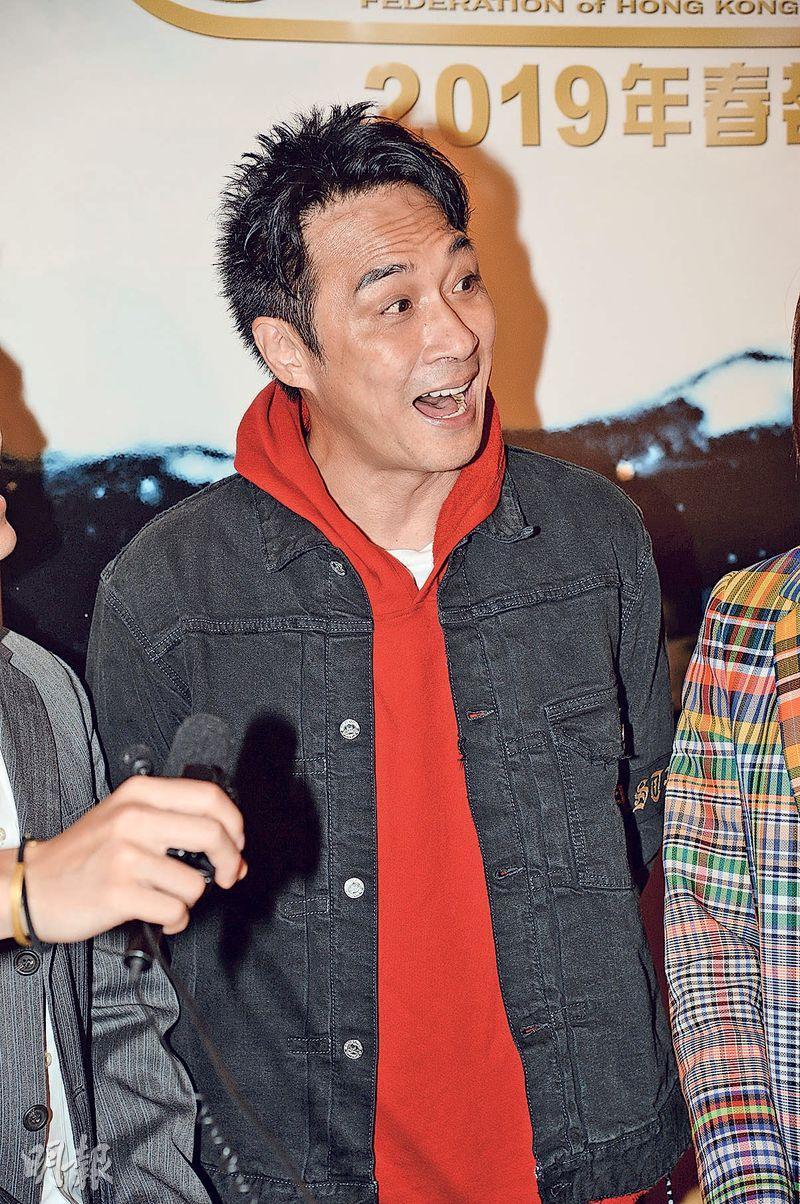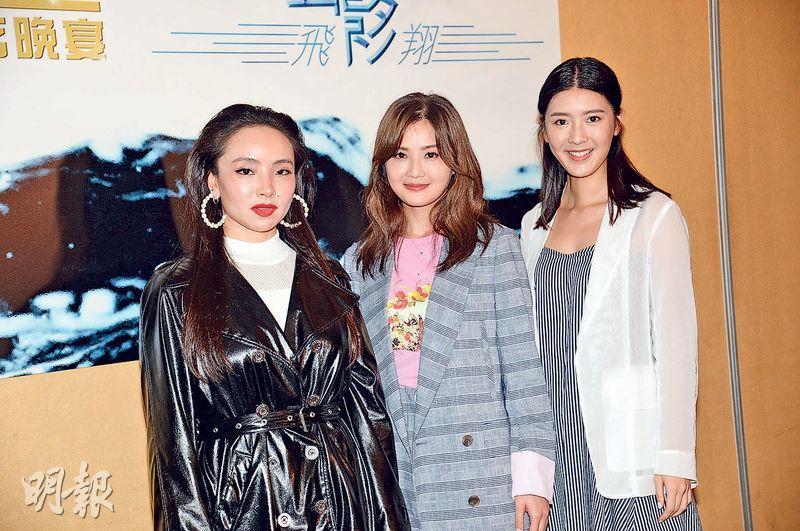 Best Actress nominees Chloe Maayan, Charlene Choi, Jennifer Yu
Kara Wai
courtesy of mingpao.com
Many Hong Kong Film Award nominees like Anthony Wong Chau Sun, Francis Ng Chun Yu, Kara Wai Ying Hung, Charlene Choi Cheuk Yin, Chloe Maayan and others two nights ago participated in the Federation of Hong Kong Filmmakers spring banquet. Speaking of the Best Actor race being between Chau Sun and Chun Yu, Chau Sun admitted that he would be just as happy no matter who would win. He only used his head to act while Chun Yu used his entire body, thus he believed that he would lose to Chun Yu. Best Actress nominee Choi Cheuk Yin said that Best Actress would be an actor's ultimate goal, it would be impossible for her not to long for it.
Best Actress nominee Choi Cheuk Yin had no idea what she would wear. When suggested that she could design her own clothes, Ah Sa said that many people were very superficial; they would only look the label and the style. Thus she had to follow the trend. Luckily her boss Albert Yeung Sau Sing's wife would loan Ah Sa her jewelry for the event. As for how confident she was, Ah Sa said, "If I say none then I would be very fake, but if I say I am then I don't sound humble enough. I feel being nominated is already great." Ah Sa has already been nominated for Best Actress for the third time. She said that if she said that she did not long for the award she would be lying, because Best Actress was an actor's ultimate goal. However she did not make movies in order to win awards, playing the character well was the most basic.
Chloe Maayan was confident about winning Best Actress and said that she was already very happy to be present with several excellent competitors. "I am very excited, very grateful. I am able to succeed in Hong Kong with my first lead actress role, thank you Director (Fruit) Chan Gor. I am very emotional." Was Choi Cheuk Yin her biggest opponent? She said, "I really like her song NEXT STOP DIVA, a Cantonese song that I can sing in its entirety." Was her goal to become a diva? Chloe Maayan said, "That's right, I really like the Tin Hau station. When I take the MTR and the announcement says 'next stop Tin Hau' the feeling is particularly good."
Wong Chau Sun with a wheel chair bound role was nominated for Best Actor. Chun Yu said that he would lose to his "head", but Chau Sun said, "Only my head was acting so I definitely would lose. He used his entire body." Chun Yu said that he took a whiff of Chau Sun and already lost that he would lose the award. Chau Sun admitted that Chun Yu was too exaggerated. He could puff up his chest, but he would be just as happy no matter who would win. Chau Sun continued to prop up Chun Yu's MEN ON THE DRAGON (YIK LAU DAI SHOOK). Although he has not seen it yet, he had dragon boat experience. He knew that Chun Yu was amazing just from looking at Chun Yu's photos. Ng Chun Yu, Yu Heung Yi, Wu Ting Yan, Wu Tsz Tung and director Chan Wing Sun appeared as the MEN ON THE DRAGON team. Chun Yu was very confident in his colleagues' chances of winning, as for himself as long as everyone would be happy then he would be fine. As for his confidence, Chun Yu said that sometimes he had to take a step back to move ahead. "It's definitely Chau Sun's. I haven't seen his movie but just from his scent I already know he is amazing." Film new comer Wu Ting Yan was already very happy about the Hong Kong Film Award Best New Performer nomination and felt that it would be very different from television award shows.
Yu Heung Yi said that her Hong Kong Film award Best Supporting Actress choice would either be Wai Ying Hung or Katherine Chau Ka Yi. Wai Ying Hung said that she has not decided on what to wear to the Hong Kong Film Awards, but revealed that black was her lucky color. When she wore black before she won.
Wai Ying Hung promised that if she would win the Hong Kong Film Award Best Supporting Actress she would post her swimsuit photos. She said, "I will worry about that when I win. Earlier I took some swimsuit photos for stock. Now I rarely go to the sea." Wai Yng Hung said that she saw a shark when she was at sea and thus developed a fear. "Back then when I took the sampan to fish with my brother near U Science, I had my leg on the water. However my brother saw a shadow and immediately held me down. Actually a shark was circling our boat to prepare to eat us. The shark was bigger than our boat. Luckily we left immediately." Wai Ying Hung never imagined that Hong Kong would have sharks. After a fatal shark incident she did not dare to swim in Sai Kung again. She would only swim in swimming pools overseas.