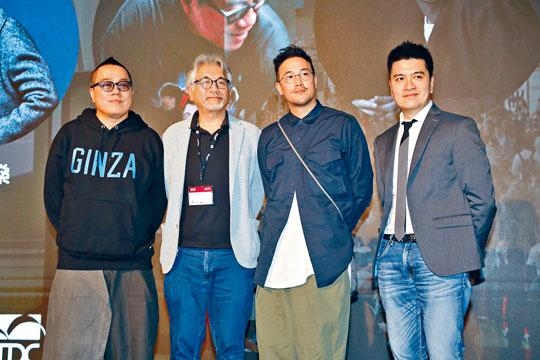 courtesy of singtao.com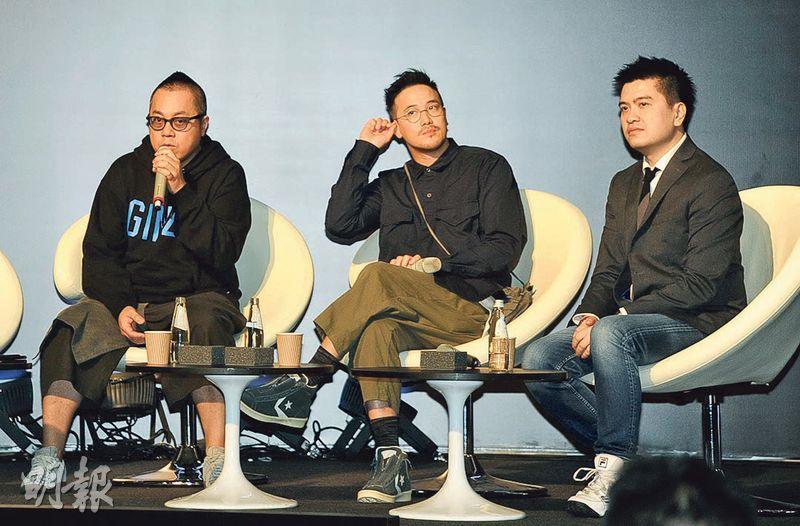 Directors Pang Ho Cheung, Derek Tsang and Sunny Chan
courtesy of mingpao.com
Derek Tsang Kwok Cheung, Pang Ho Cheung and Sunny Chan Wing Sun yesterday attended a Hong Kong International Film and Television Market forum, shared their directing experience and film's importance to them. Pang Ho Cheung said that at first he wanted to be an actor, but when he auditioned for the Performing Art Academy performance department he was not accepted. Later he heard that directors could have relationships with female stars and felt that he would be able to handle it. Thus he gave it a try. He and Chan Wing Sun suggested for everyone to observe everyday life more and find inspirations from it.
Tsang Kwok Cheung felt that directing was a lot of fun, like having a magic door it could reach different people. He said that currently he is busy with the post production on his new summer release and prepare for a movie about South Asians, which he hoped to start production at the end of the year.
Tsang Kwok Cheung said that he spent two years on research, examined the subject from many different angles and discovered many tragic cases. However he said that he would oppose to play himself in movies that he would direct, as he hoped to focus on directing.