courtesy of on.cc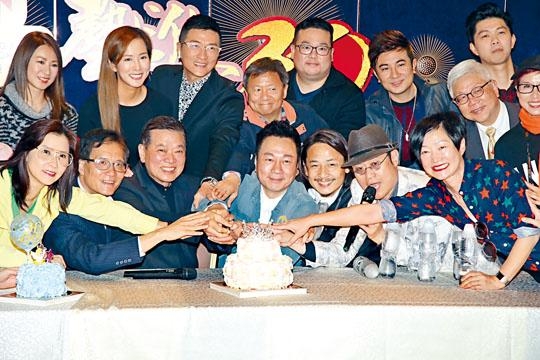 courtesy of singtao.com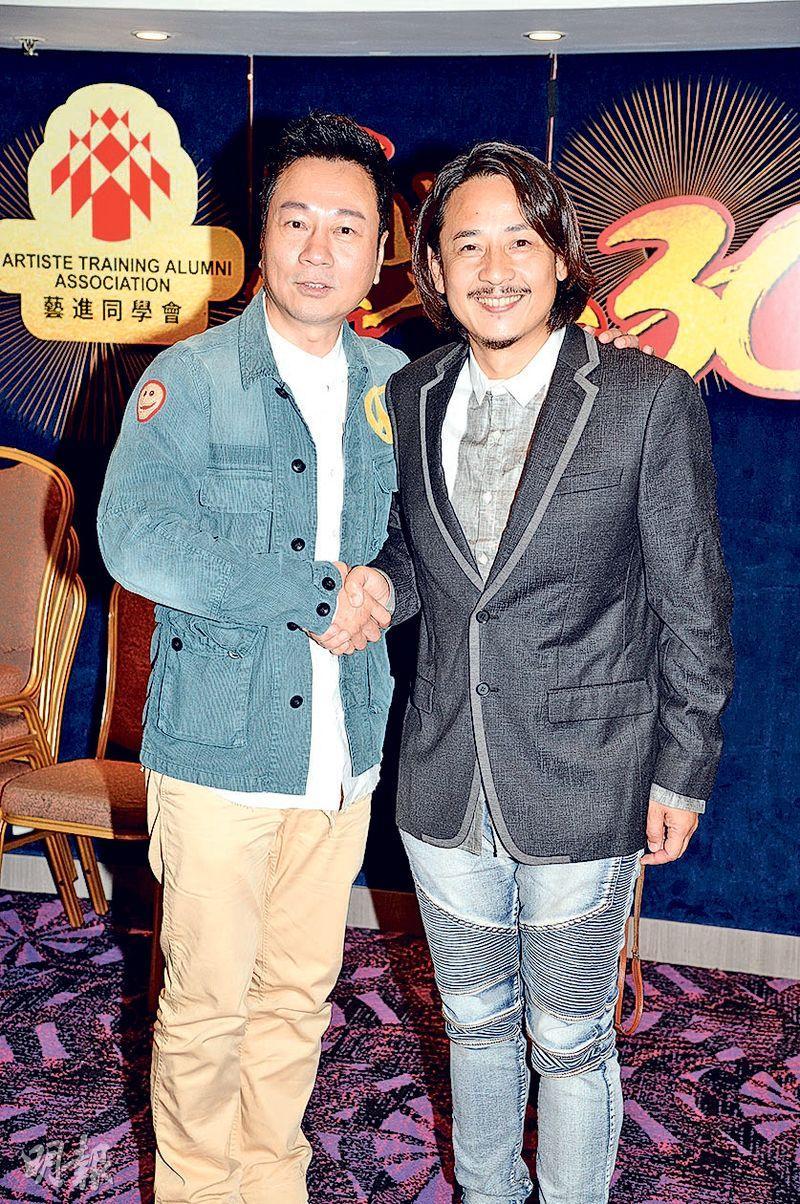 courtesy of mingpao.com
The Artist Training Alumni Association on March 7th will hold its 30th anniversary dinner at Kowloon Bay. Yesterday it held a press conference. Wayne Lai Yiu Cheung, president Ronald Yan Mau Keung, vice president Brian Wong Chak Fung, Tang Ying Man, Chuk Man Kwan, Yuen Tak Cheung and Tam Yuk Ying attended.
Wong Chak Fung was very happy to bring together a group of classmates, so far the association has over 400 members and hopefully more. The only membership qualification was a TVB training class students. Later a play will take place for more unity. Cheung Jai said that the Artist Training Alumni Association was more low key before. The high profile promotion this time was to remind everyone that it was still in operation.
Wong Chak Fung also revealed that the evening would have musical performances and auctions. He would be responsible on drums. Permanent honorary president and founding member Chow Yun Fat might attend. He said, "Fat Gor handed the association to us, he wouldn't just leave us."
Cheung Jai said that he might have to work in the Mainland but would try to attend. He said that the it was rare for have an organization of people who all came from TVB training class. "Artists all want to contribute to society, but they worry that outside organizations would swindle them. However working with the Artist Training Alumni Association is different. All of the proceeds would be donated. Everyone is a volunteer, without any administrative cost."
Soon to be a father Wong Chak Fung said that his 52 year old 19 week pregnant wife is very healthy and very strong. Cheung Jai said that she is everyone's role model. Would he like to have another? He said, "I can't! My son is 21, I am waiting for a grandson!" Wong Chak Fung was envious that Cheung Jai would be free from trouble. Cheung Jai said to him, "Take your time."