courtesy of on.cc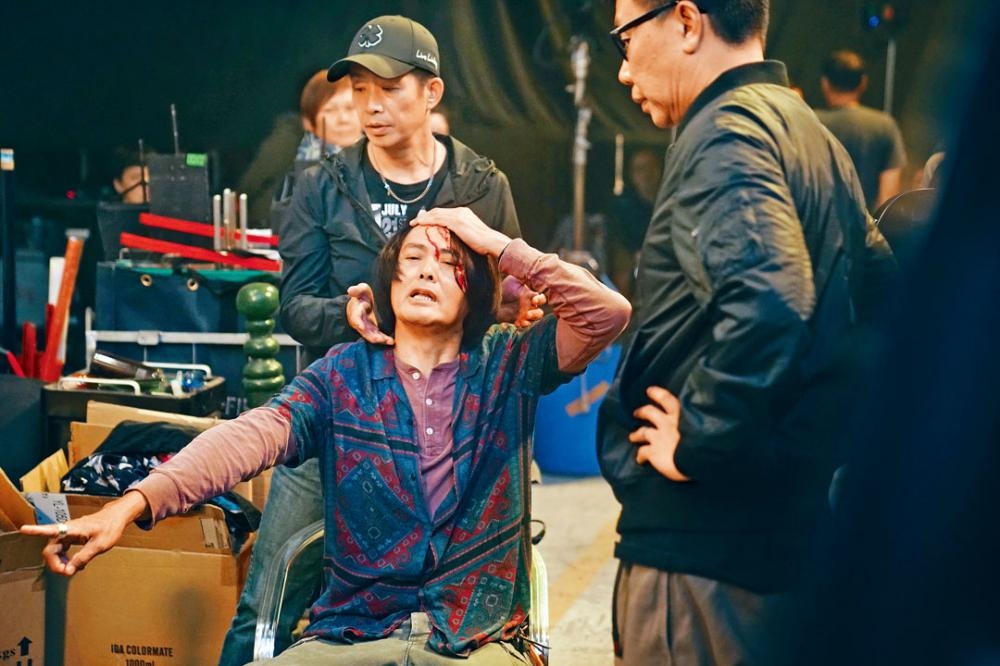 courtesy of singtao.com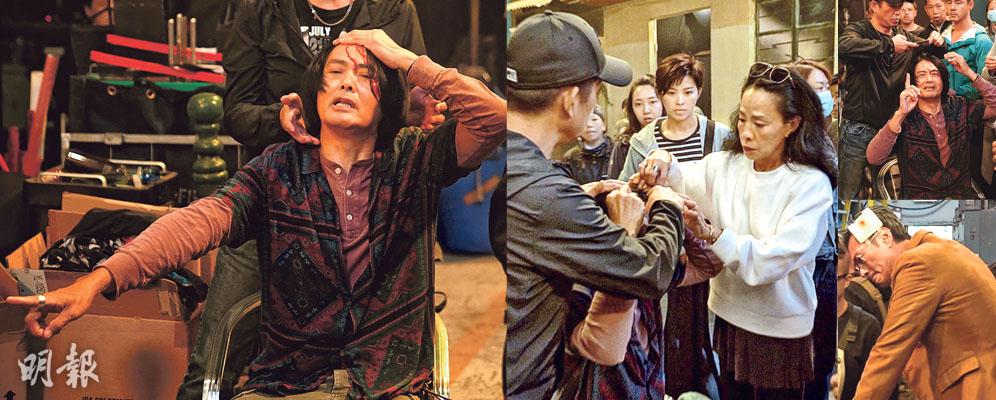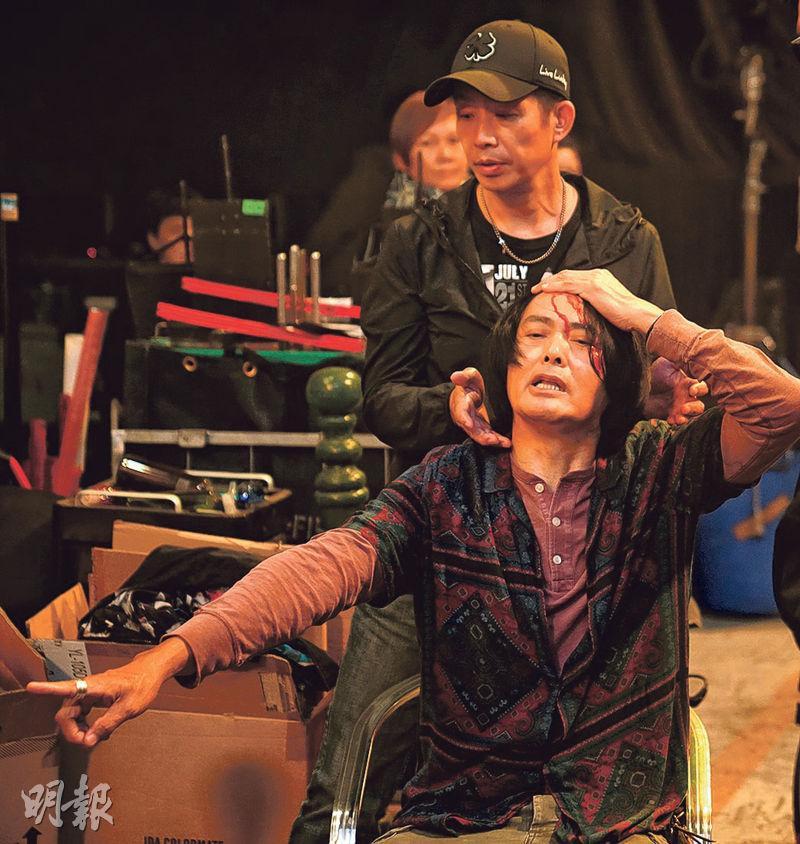 Chow Yun Fat covers up his wound and sits down, no one realizes that he is hurt until the blood comes running down his face!
Chow Yun Fat tells the crew as he has his wound checked, "Stay calm, you will have money left"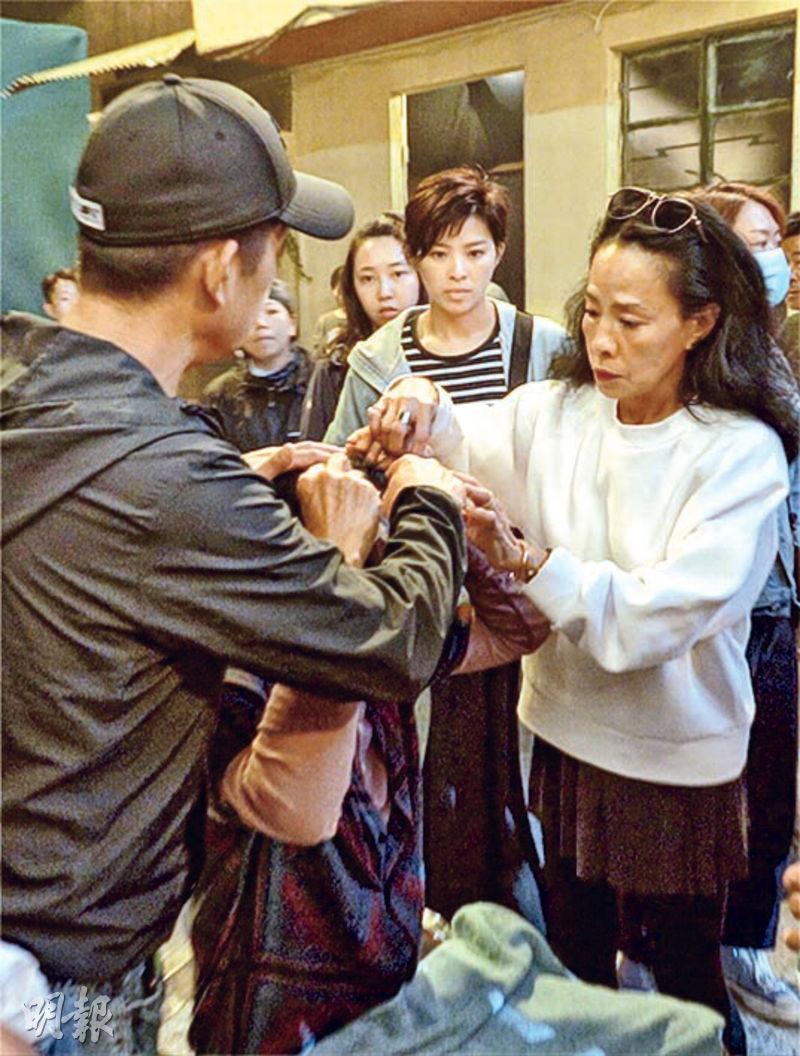 Fat Soh Jasmine Tan checks out the wound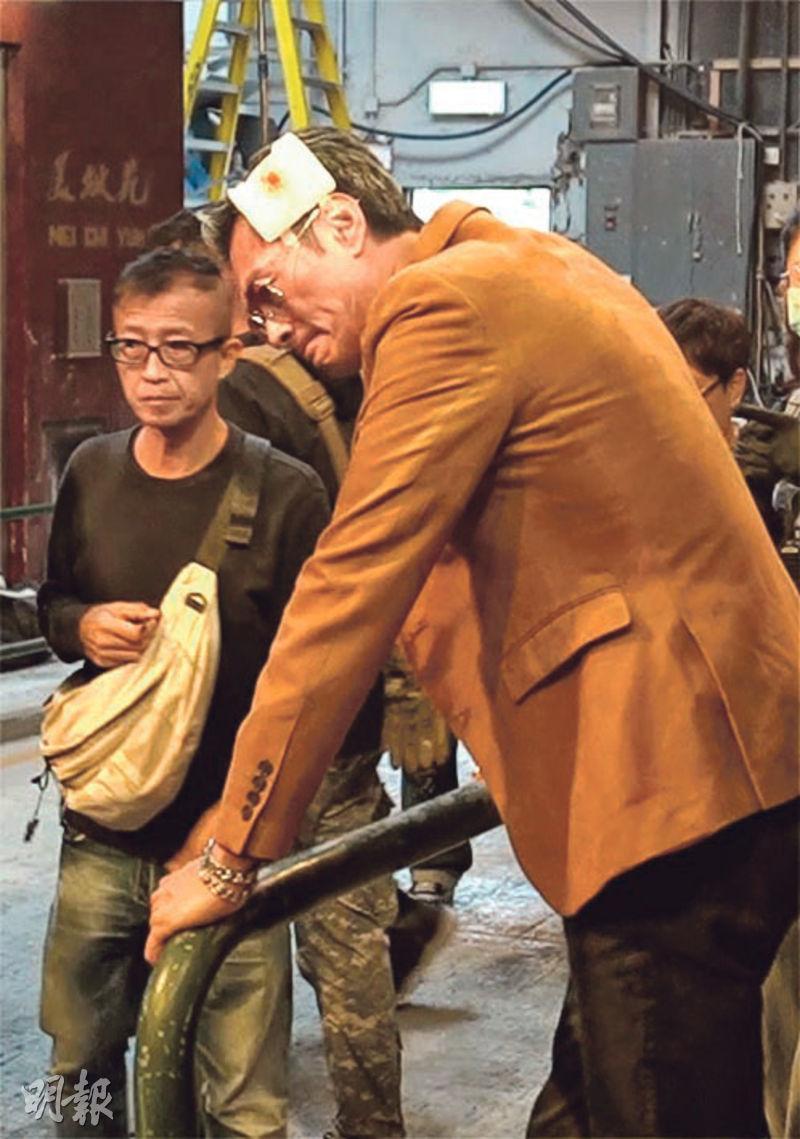 Kenny Wong looks worried and in pain after injuring Chow Yun Fat
courtesy of mingpao.com
Currently working on his new film GIU YEUNG SHUI YUET (PROUD SUN AGE) Chow Yun Fat earlier had an accident on the set. In the scene Kenny Wong Tak Bun was collecting a debt from Fat Gor, who was then attacked. Yet on the accident occurred, Fat Gor did not stop the shoot right away and continued to act until the entire scene performance was completed. The team on the set after collecting their wits could not help but praised, "I wholeheartedly admire Fat Gor's professionalism!"
At the time Fat Gor covered his head with his hand, walked off the set and sat down. Then everyone realized that two large streams of blood gradually trickled down his left cheek. The set immediately became tense as everyone wanted to check out his injury and wipe off the blood for him. Fat Gor told everyone to relax and not to worry. He also asked people for water to wash the wound, thus to be a better understanding of the condition. Fat Gor who was originally preparing lunch off the set was notified. When she saw her husband's blood covered face, she asked, "Why did this happen?" Fat Gor immediately comforted her and said it was not serious. He even asked people to show Fat Gor the wound.
Because the would actually was not small, at the urging of director Poon Yiu Ming, producer Wong Bun, action director Lee Chung Chi and others Fat Gor took everyone's advice and went to the hospital for treatment. Before going, Fat Gor still continuously comforted everyone, "Stay calm, don't panic!" He also said to the director, "You keep shooting here, I will be back after a few stitches."
After an examination, the doctor thought about the over an inch long wound and the likelihood of infection on the set and required stitches. As soon as Fat Gor heard stitches, he asked, "I still have to go back to the set to keep shooting, for continuity can we not cut the hair?" Under the attentive care of the doctor and nurses, only a small area of hair was cut near the wound.