Zhang Yang hopes to work on television and in film
courtesy of on.cc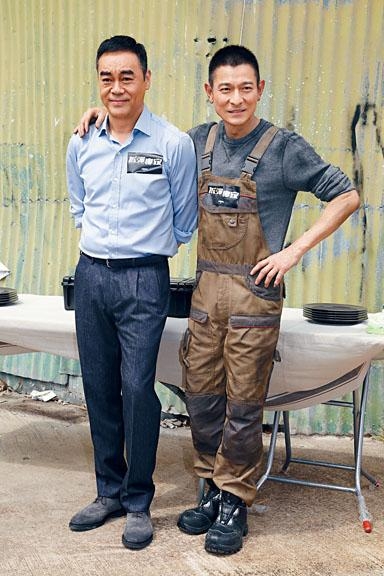 Philip Keung hopes to be in SHOCK WAVE 3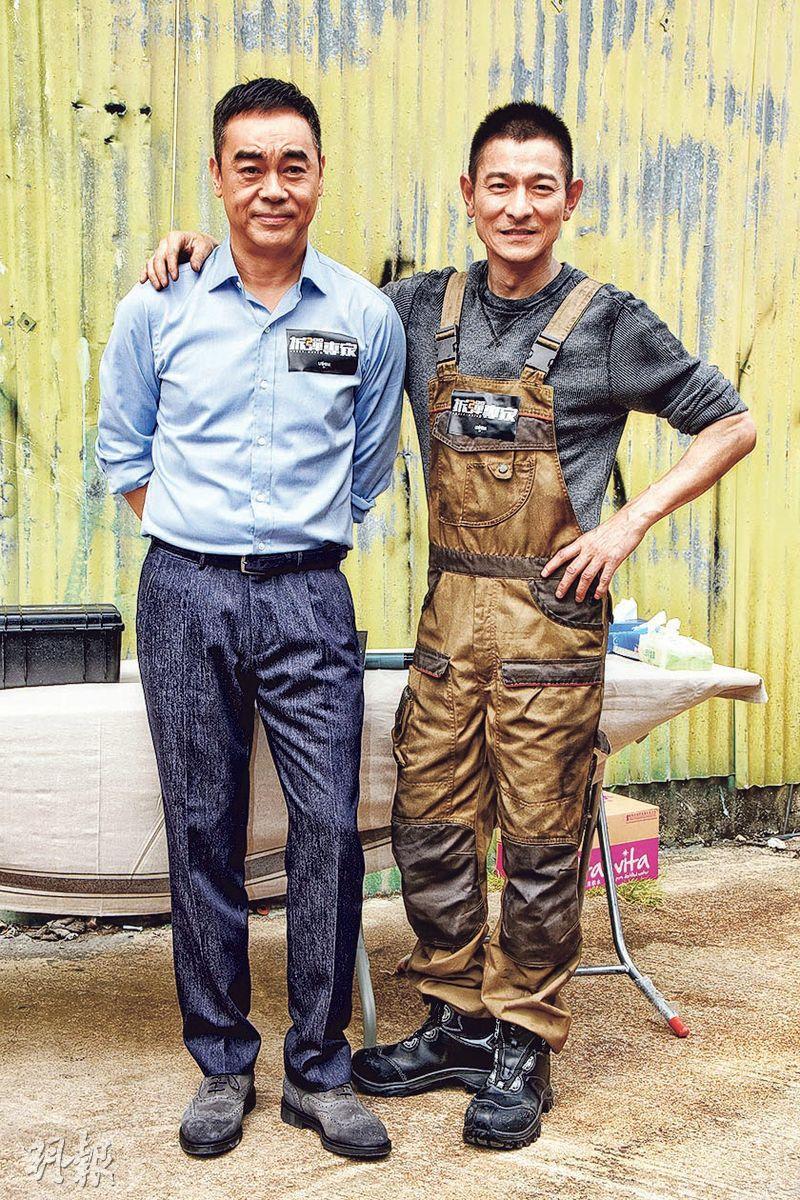 Sean Lau and Andy Lau work together again 17 years after FAT CHOI SPIRIT, which feels like yesterday to them.
Ni Ni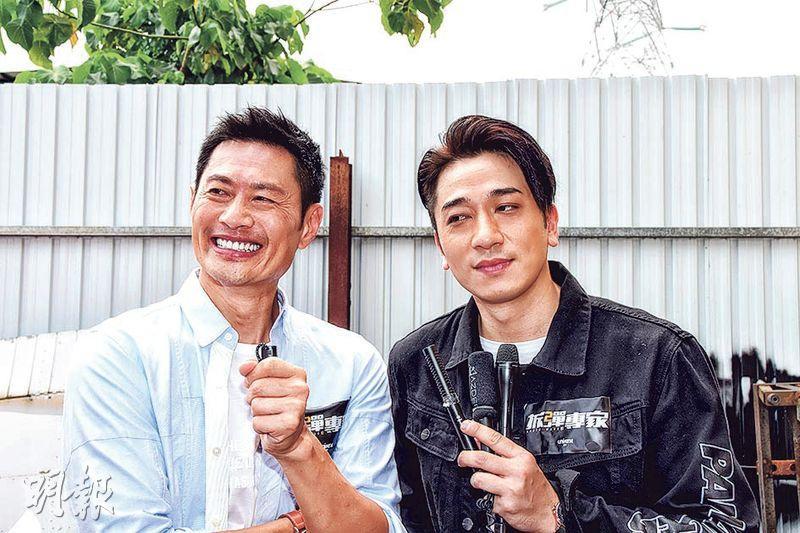 Kenny Wong and Ron Ng
courtesy of mingpao.com
The film SHOCK WAVE 2 (CHAK DAN JUEN GA 2) yesterday held a production start worship ceremony. Boss Daneil Lam Siu Ming, stars Andy Lau Tak Wa, Sean Lau Ching Wan, Ni Ni, Tse Kwan Ho, Philip Keung Ho Man, Kenny Wong Tak Bun, Ron Ng Cheuk Hei and Zhang Yang participated. Lau Tak Wa and Lau Ching Wan would work together again after 17 years. They showed off their chemistry and led the "team members" on an "egg disposal" mission. The actors had to differentiate between raw and cooked eggs just by looking. Wa Jai joked that anyone who was able to find a raw egg would get double salary. Wa Jai and Ching Wan both ended up finding raw eggs. Ching Wan screamed, "My salary has been doubled! My salary has been doubled!" Wa Jai said, "Actors really are naive, but the boss confirmed it!"
Wa Jai said that the ending of SHOCK WAVE won the tears of the audience. This time Lau Ching Wan and Ni Ni joined in the all new story. Wa Jai and Ching Wan worked together again 17 years after FAT CHOI SPIRIT (LEK GOO LEK GOO SUN NIN CHOI). Ching Wan said that it felt like yesterday, now they are together again on a movie. Wa Jai also said that every Lunar New Year FAT CHOI SPIRIT would be on television, so everyone felt that it was not so long ago.
This time Wa Jai and Ching Wan were two bomb disposal experts of two different teams. Wa Jai revealed that the film still would have car chases, running and jumping around. The director was rather careful during the shoot. Just a going upstairs scene took eight shots to shoot. As for Ni Ni, this would be her first Hong Kong film and her co-stars would be two Best Actors. She admitted that in the beginning she was particularly nervous and stressed. After two table reads she realized that they were very friendly and helped her like one. They also taught her how to hold a gun. Playing an anti terrorist special police team member, Ni Ni would have many stunts and gun fights. She would also develop a relationship with Wa Jai. Ching Wan said, "The two of them are romancing, but I would be arguing with Ni Ni!" In addition Wa Jai just announced successfully landing the Hong Kong Coliseum dates for February next year. He said, "Please give me some peace, I would tell everyone later. Because over 40,000 to 50,000 make up show tickets had to be taken care off, I would have to find places to distribute them and study the dates for shows and ticket exchanges. However the online registration is already very clear, everyone can go and see." How many shows will he perform? He said 10 shows for now. "At least 7 will be make up shows, the rest will satisfy public on sale. If I rest a little less then I can perform more!" Wa Jai admitted that he was very happy to successfully land the make up show dates. He even invited Ching Wan and Ni Ni to attend the show. Ching Wan followed up, "Can I get a few more tickets. I am afraid of missing out?" Ni Ni also happily said, "Do you have VIP tickets?" Wa Jai agreed to all their demands.
Speaking of old flame William Feng Shaofeng being already married and a father, did Ni Ni congratulate him? She said, "I can congratulate him in private, it doesn't have to be anything!" Was she dating? Wa Jai said, "She is in love with me (in the movie)!" Ni Ni said that work would come first.
Wong Tak Bun and Ng Cheuk Hei played bomb disposal experts on Lau Ching Wan's team. Earlier Tak Bun accidentally smashed Chow Yun Fat's head with hair spray. What would he use this time and who would he hit? Tak Bun joked, "This time I am using a suitcase, even more damaging. However this time many people would hit him, anyone who is Fat Gor's friends can hit me and I would take it. Just don't hit me in the face!" Ng Cheuk Hei added, "If he is shot, I won't save him. I don't want people to think I am an accomplice!"
Ng Cheuk Hei said that after collecting Best Actor Lau Ching Wan this time, his collection would be successfully completed. Tak Bun also said that it was the first time he worked with Ching Wan. He and Ng Cheuk Hei were his subordinates, making expressions while watching him disposing bombs and learning from him. However in the scene Tak Bun had to be shot in a terrorist attack.
Also under contract with Universe, Zhang Yang took part in the first and would have a part in the second film. This time he would play Lau Ching Wan's subordinate. At first she felt very nervous and honored, on the set he was very helpful to her and would rehearse together. She also learned a lot. Tse Kwan Ho had a fresh and new bu somewhat evil look with white hair. He said that in the film he believed that he was a good guy but did a lot of bad things.