courtesy of on.cc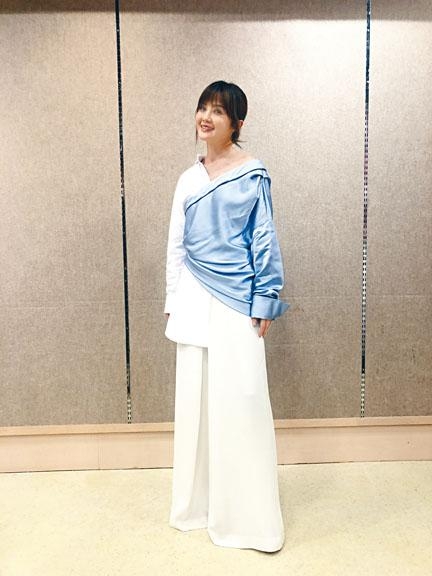 courtesy of singtao.com
The film THE LADY IMPROPER (FEI FUN SHOOK NUI)'s special publication THE LADY IMPROPER: Film Creative Notebook earlier held two new book events with director Tsang Tsui Shan, actors Charlene Choi Cheuk Yin and Cecilia Yip Tung. The event invited female writer Cheuk Wan Chi to host.
Ah Chi invited Ah Sa to review the film's three male leads. Ah Sa said, "Deep (Ng Ho Hong) was very nervous during the bed scene. He said that I was always a cousin to him. During the shoot he kept sweating, some of the shoot even had to be halted for him to wipe his sweat; Alex (Lam Tak Shun) is very funny, very suitable to play the otaku character. He practices yoga normally and his arms are very strong. He can hold the pole and go horizontal, has great potential to be a great pole dancer; Wu Kang-Jen is an actor with a lot of heart, he works very hard to learn Cantonese. For each scene he would communicate with me clearly. Love scenes are very hard to grasp. We were off one day but he still was willing to rehearse in the kitchen with me. He is very serious."
THE LADY IMPROPER's cafe and kitchen locations were full of Hong Kong authenticity. Director Tsang Tsui Shan revealed, "We used several different sets, some of the old style cafes had millennial grease stain. My favorite was that type of greasy feeling." Ah Sa added, "The art director put a lot of oil on me and Kang-Jen so everyone would see that Siu Man and Ka Ho are both 'greasy'." As for the kitchen intimate scenes, Ah Sa revealed that a group of "uninvited guests" appeared. She said, "The director placed a cage of frogs and said that she hoped they would bring some liveliness. The cage was closed but for some reason a few would go missing everyday. In the end, only two were left!"
Best Actress Yip Tung also recognized and agreed with Ah Sa's substance. "THE LADY IMPROPER's Siu Man isn't easy to play, the character is frowning all day and not too pleasing. Ah Sa is able to toss away her idol baggage and willing to accept new challenges. I definitely support her!" Actually Yip Tung was one of Ah Sa's idols. "I really like 'Pretty Girl Yip Tung', especially in the film WONDER WOMEN (SUN KEI LEUNG NUI HUP) and series THE HEAVEN SWORD AND DRAGON SABER (YI TIN TOH LUNG GEI). I even watched HEAVEN three times! To be able to work great actors is the biggest gain in my acting!"