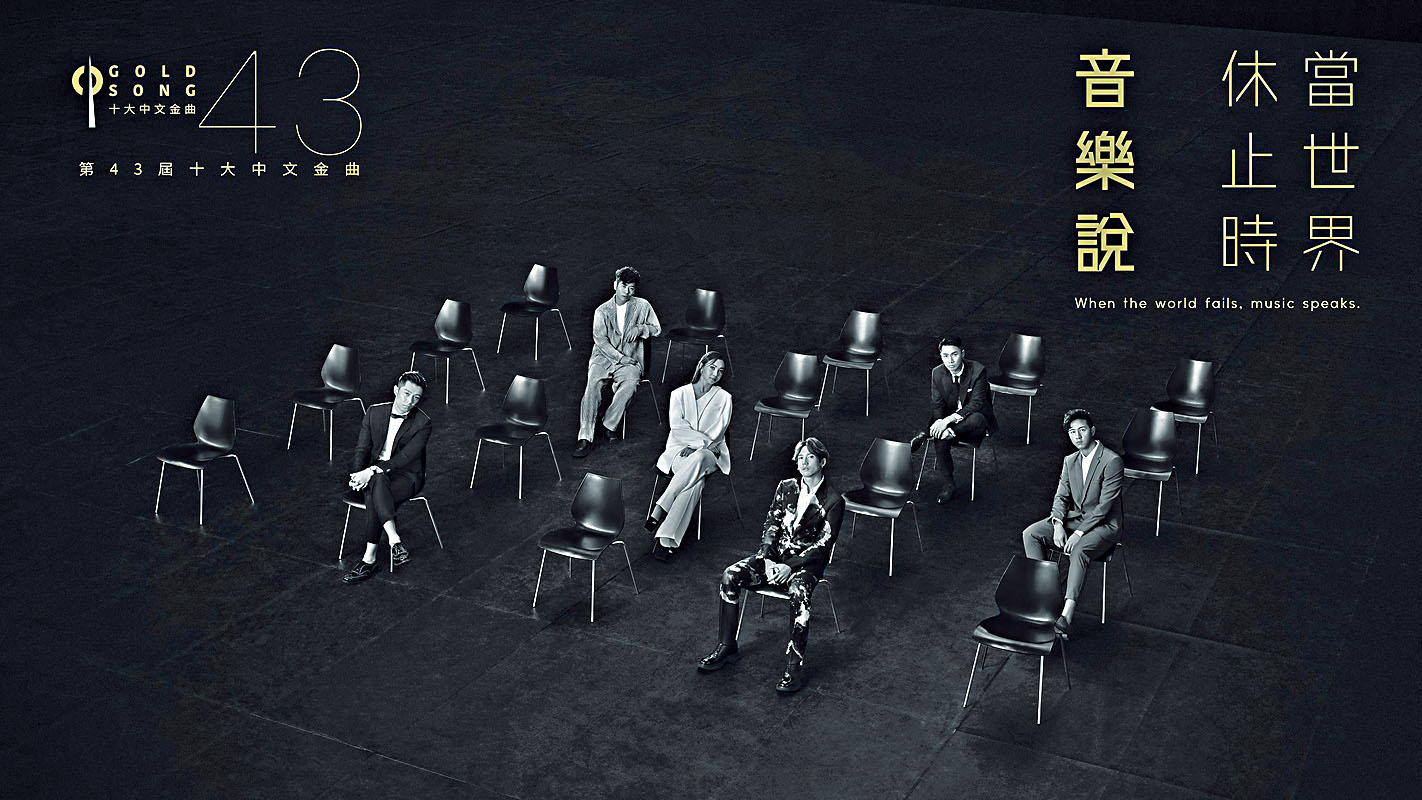 courtesy of singtao.com

courtesy of mingpao.com

Radio Hong Kong, Commercial Radio, and Metro Hit Radio's music awards last year due to the anti legislation storm cancelled their physical award shows. This year due to the novel coronavirus, earlier Radio Hong Kong has already announced that this year's "Top Ten Gold Song" award show would still announce its results in a cross media special program format. Commercial Radio yesterday announced the return of the "Ultimate Music Pop Chart Awards" but without an audience. Fans would be able to enjoy the live broadcast online.
Commercial Radio's "Ultimate" awards will take place on January 1st next year at the Convention Center. This year the physical award show would resume. Due to the unstable pandemic condition, Commercial Radio was worried about the safety for all concerned and would not admit the public at the award show. The "Ultimate Music My Favorite Song" final round voting will take place online. 43 Ultimate Awards will be presented that night. As in past years, all Ultimate Awards would use the "Ultimate Music Pop Chart - 903 Professional Recommendations" song airplay rate for tabulation basis. "Ultimate Music My Favorite" Male and Female Singers, Group, Song awards will invite the general public to vote.
On the other hand, Radio Hong Kong cancelled the "43th Top Ten Chinese Gold Song" physical award show as the event would take place in a cross media format. Fans from Saturday at noon visit the official site (rthk.hk/goldsong2020) to vote for their favorite songs and singers this year. In the new series of promotional photos, six domestic singers AGA (Kong Hoi Ka), Pakho Chau, Alfred Hui Ting Hung, Jason Chan Pak Yu, Jay Fung Won Him and Kenny Kwan Chi Bun would continue to man their posts while maintaining social distance and raise their voices for music.