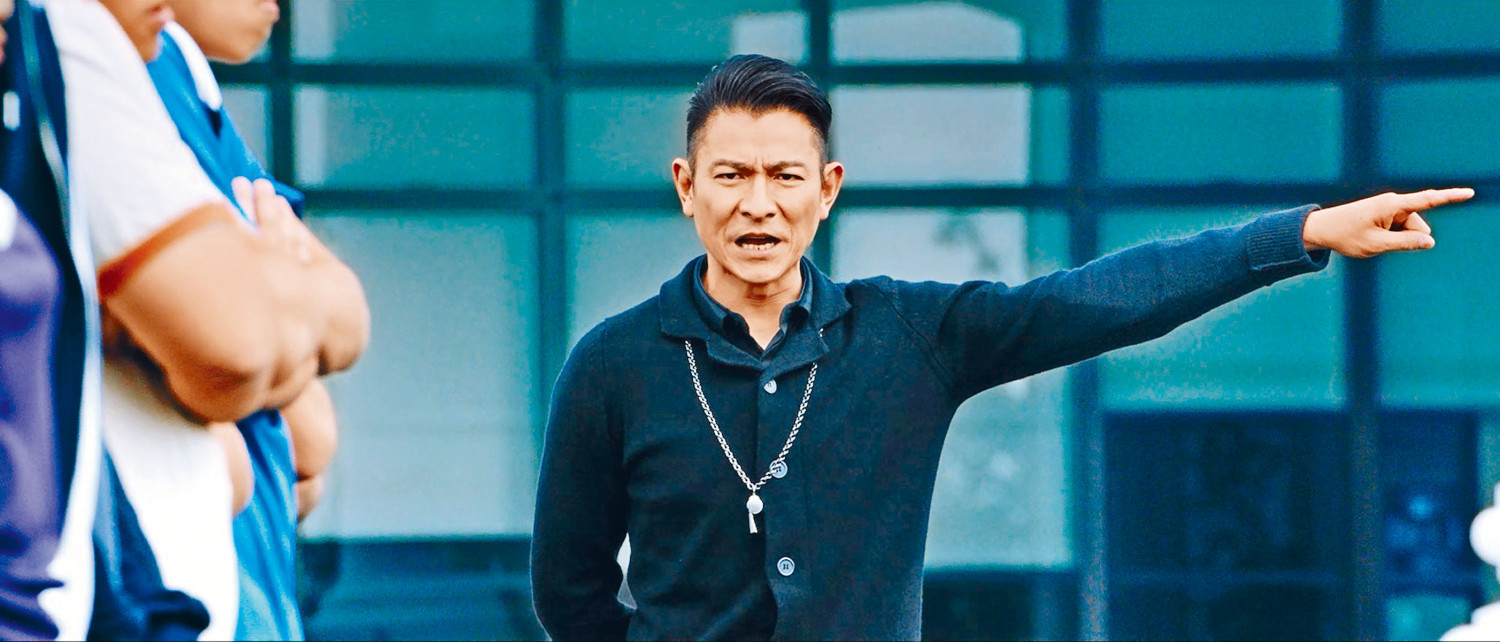 Andy Lau plays a music teacher who is very strict with his students
courtesy of singtao.com
The Andy Lau Tak Wa produced and starred, Adrian Kwan Shun Fai directed, Cheung Pui King written FIND YOUR VOICE (YIT HUET HUP CHEUNG TUEN) added performances from Lowell Lo Koon Ting, Mark Lui Chung Tak, Hugo Goh (Ng Toi Yung), Rachel Lee Lai Chun, Michael Kwan Lai Kit, Vincent Wan Yeung Ming and others. The film will open on November 26th. In the latest trailer, the strict music teacher Yim Sir led a group of students with different students, and experienced a hot blooded musical journey.
Yim Sir in the film said, "No matter how artistically talented you are or not, music tolerates everything. Even when you face a variety of difficulties, even if life is not as we expected, I discover that music can change everything!" Yim Sir used a variety of ways like three legged race and blindfolded search for teammates to train the students, in hopes that they would unite. Yim Sir said, "I don't need you to be fast, but you have to be united!" The end of the trailer was the youngest student Siu Lung. Although he had a speech impediment but he stil bravely sang UNDER THE LION ROCK and infinitely moved the audience.