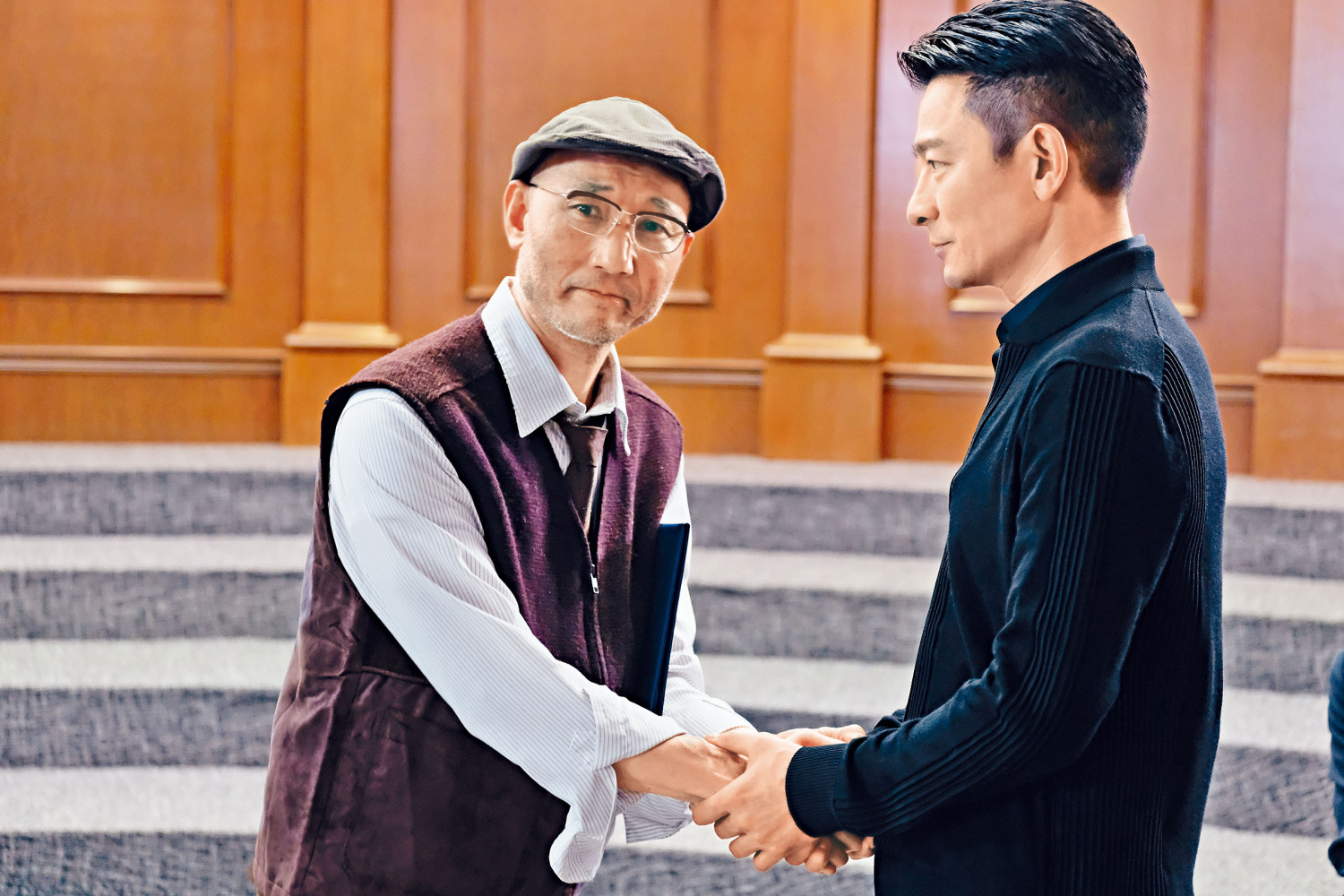 courtesy of singtao.com

Rarely appeared on the silver screen in recent years, Lowell Lo Koon Ting (LoLo) was named by Andy Lau Tak Wa to play Headmaster Lo in the film FIND MY VOICE (YIT HUET HUP CHEUNG TUEN). In the film LoLo even had a crying scene. Although he once questioned whether he would be able to handle it, even when he imagined his wife's passing he still could not cry; during the official shoot he was able to complete the scene successfully, even moving the director to tears.
The Adrian Kwan Shun Fai directed, Lau Tak Wa produced and starred youth film FIND YOUR VOICE (YIT HUET HUP CHEUNG TUEN) had many actors of substance like Rachel Lee Lai Chun, Lowell Lo Koon Ting, and Tse Kwan Ho. The film's producer and star Wa Jai said that after reading the script, he hoped LoLo would play Headmaster Lo. He sad, "Lo Koon Ting's music can truly cure someone. I feel if an actor truly believes in the character, he would play it well. The LoLo I know is like this. He is very passionate about music. Back then I wasn't a full time singer, he patiently cultivated me, taught me how to sing so everyone would feel that I have changed, and to sing into the heart."
Known as the "Godfather of music", LoLo had his heart set on music and environmental protection over the years. In recent years he rarely appeared in the big screen, until he returned for the film FIND YOUR VOICE. In the film LoLo played Headmaster Lo, whose teaching principle was teaching everyone. He gathered a group of Band 3 students from different schools and invited famous conductor Lau Tak Wa to train them for the choir. All the difficulties in the process and the plot drove people to tears. LoLo admitted that Headmaster Lo was difficult because the crying scene to him was very hard. He said, "In the past I tried to cry in front of the camera. This time when the director asked me to cry, I questioned whether I would be able to handle it. So I kept practicing at home. I even imagined my wife passing away and I still couldn't cry."
Although LoLo questioned that whether he would be able to handle the crying scene, during the ending scene when he enjoyed the choir in competition he was moved to tears. LoLo prepared the crying scene trick Tear Stick before hand, but in the end he did not need to use the gadget to naturally shed real tears to perfectly perform this scene. The director and the crew on hand were all affected. After the cameras stopped LoLo was still crying. In the end the director had to comfort him. LoLo said, "When the director asked me to cry, I was scared! Could I do it? How would I cry out of the blue? I really didn't get it. I planned that if I couldn't cry I would use the gadget. However when I took my mark, the atmosphere, the scenery and the music drove me into the character. Tears naturally flowed on their own." In order to play Headmaster Lo, LoLo put in a lot of effort. Director Kwan Shun Fai revealed that LoLo was dyslexic. At first he was worried that the scene's lines would be too long. He did not expect LoLo to be able to finish it straight through. Actually LoLo spent two weeks and practiced at home day and night. The director was very impressed.
Working with many young actors in the film, LoLo was asked how his co-star Martin Wong Chi Foon's performance was. LoLo said, "He is a good actor, however much I give him, he would give me back that much!"