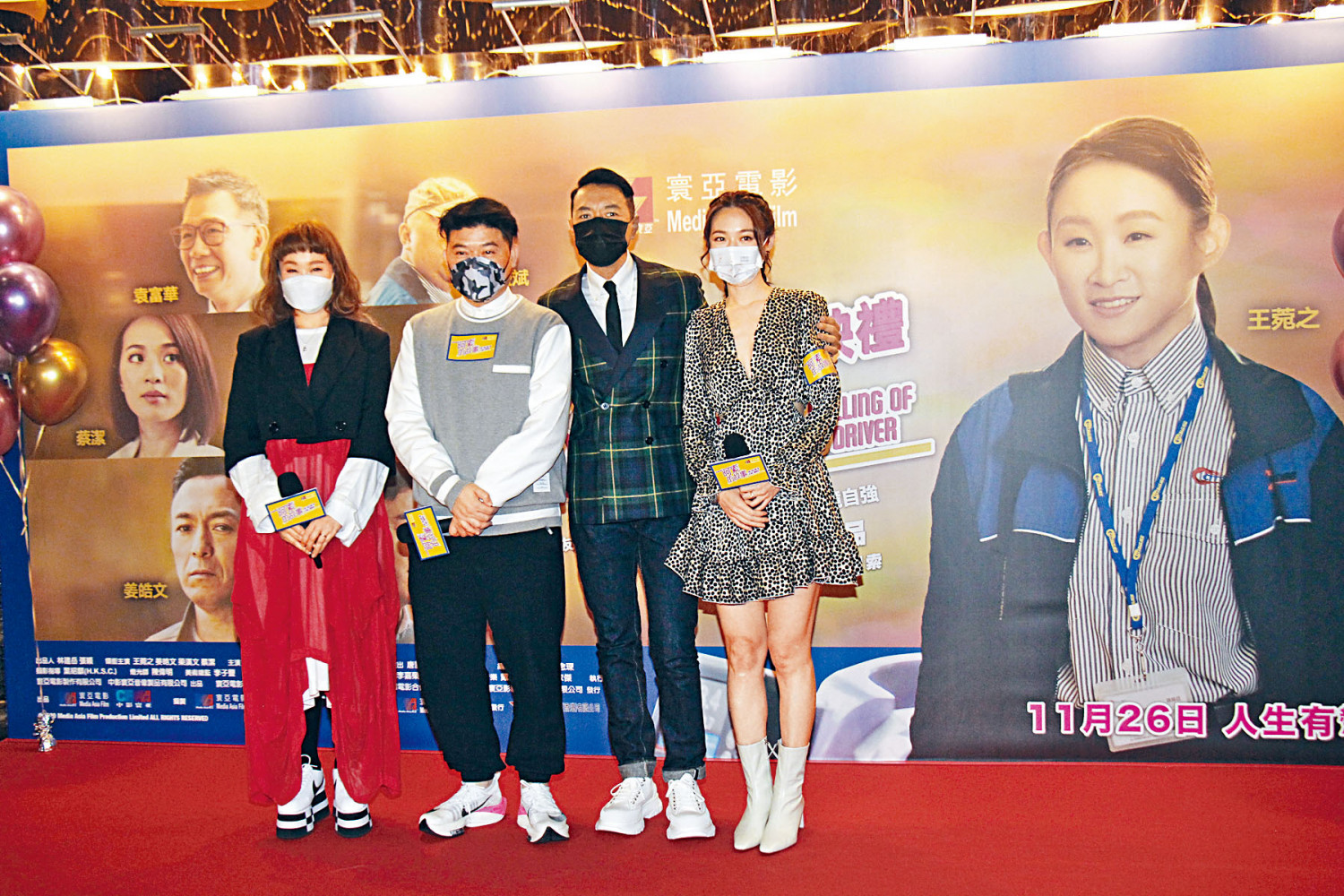 Ivana Wong, Patrick Kong, Philip Keung, Jacky Cai
courtesy of singtao.com
Ivana Wong says that when she dines with her parents she tries to "eat and not speak".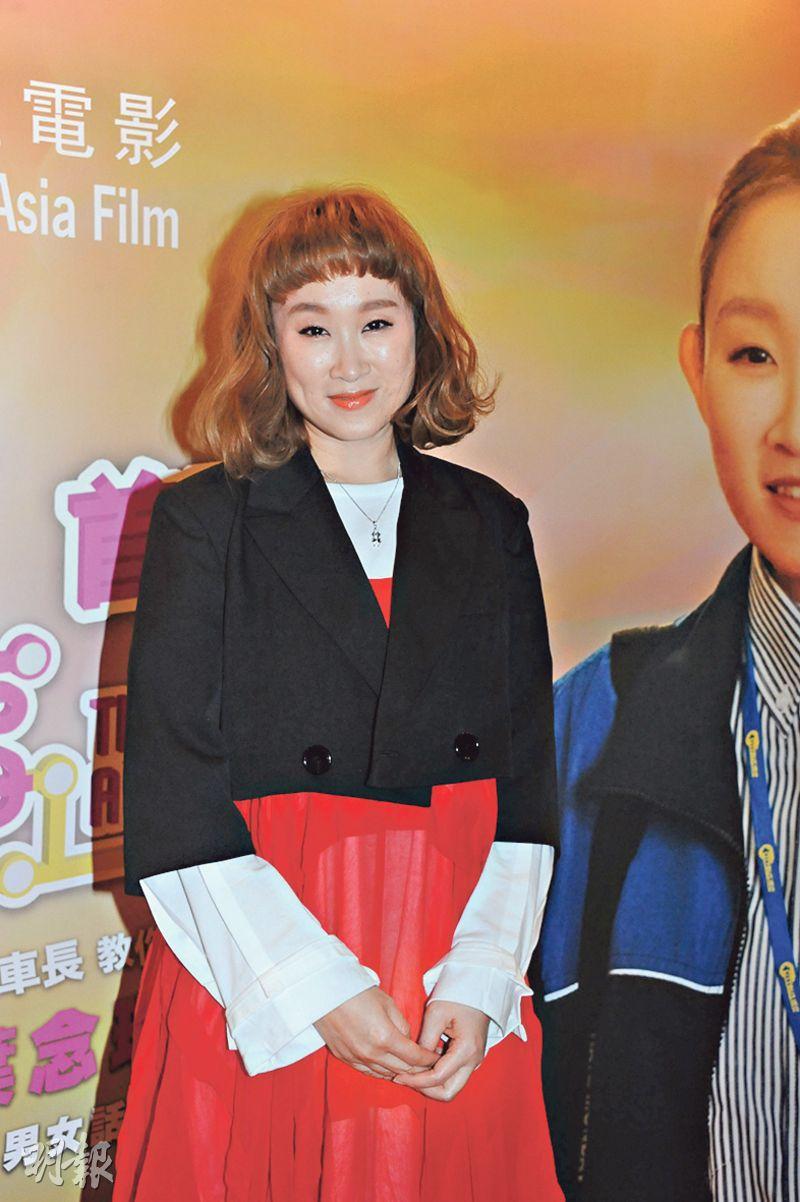 Ivana Wong learned pole dancing for her concert, but due to a lack of practice she jokes that she may not even be able to get on the pole now.
Jacky Cai plays a villain in her new film and is very anxious about the audience's response
courtesy of on.cc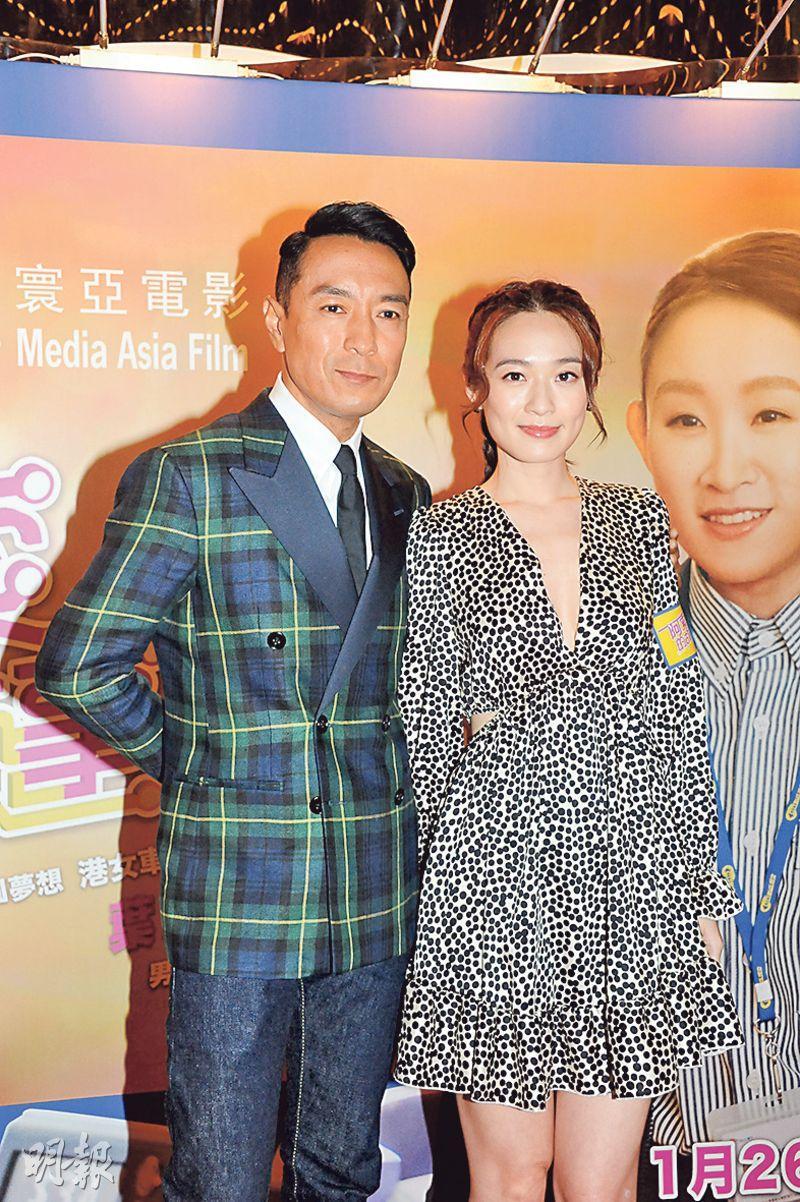 courtesy of mingpao.com

The film THE CALLING OF A BUS DRIVER (AH SOK DIK GOO SI) last night held a premiere. Attending actors included Philip Keung Ho Man, Jacky Cai Jie, Alex Fong Lik Sun, Susan Shaw Yam Yam, Man Suet Yi and others. Hak Jai said that he looked forward to the audience being able to bring the positive energy home after watching the film. As for the 4th wave of the pandemic, Hak Jai admitted that he worried that last night's premiere would have no way to take place. As for the box office he said, "I don't get to worry about that. The box office is trivial, safety and Health is the most important!" Cai Jie said, "The 4th wave of the pandemic has arrived. Of course I hope the audience will be able to see our work, but it would depend on the arrangement that put safety first!"
Cai Jai is working on the new TVB series FIGHTING (KUEN WONG), but earlier while shooting on location in Kwun Tong neighbors complained about the traffic it caused. Cai Jie said that she, Brian Chu Man Hon and Owen Cheung Chun Long had to stop a car. However they did not know about the arrangement until they were on site. The team also said that next time the arrangement would be a little better.
Ivana Wong Yuen Chi revealed that earlier she attended audience appreciation events under the pandemic. When she saw the audience showing their support in masks she felt very moved, she hoped that the movie would be able to bring everyone positive energy. Was she worried that the government would suddenly close cinemas? She said, "I wouldn't be worried, I live in the now. Today I cherish today's audience, tomorrow I will cherish tomorrow's audience." To be able to work and promote with other actors was her honor. In addition, she mentioned that she was extra careful under the pandemic because she often had to go out for work, she would wear masks when she played mahjong with her parents.