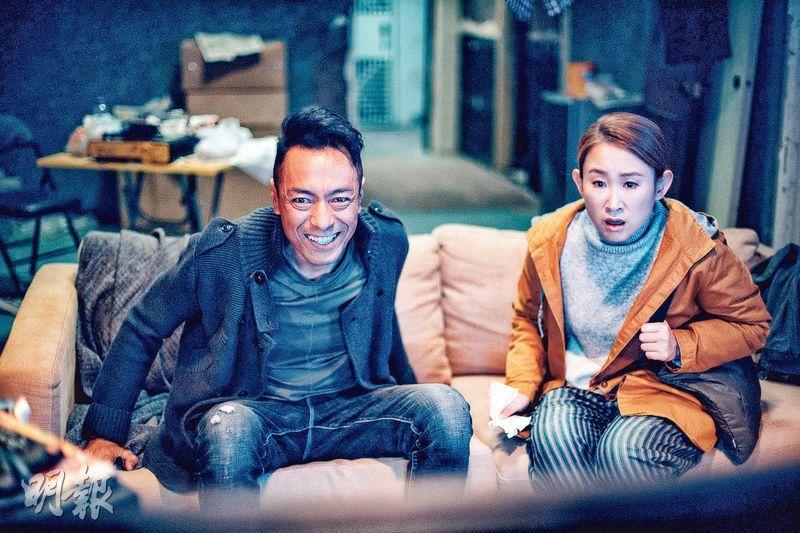 courtesy of mingpao.com

Ivana Wong Yuen Chi and Philip Keung Ho Man in the new film THE CALLING OF A BUS DRIVER (AH SOK DIK GOO SI) played sympathetic losers in love. In one scene they snuck into exes Edmond Leung Hon Man and Jacky Cai Jie's home for "revenge". Keung Ho Man hid a pair of sexy red underwear into the sofa, so when Leung Hon Man and Cai Jie cleaned up and found it they would suspect each other.
Keung Ho Man joked that the prop sexy underwear was his "buddy". He said, "Before when I made TRACEY, the thong meant a lot to me. So I deliberately suggested to director Yip Lim Sum (Patrick Kong) to use a pair of red lace thong as a prop. The director thought putting this idea into the movie would be pretty interesting, in the end it became this Easter egg scene."