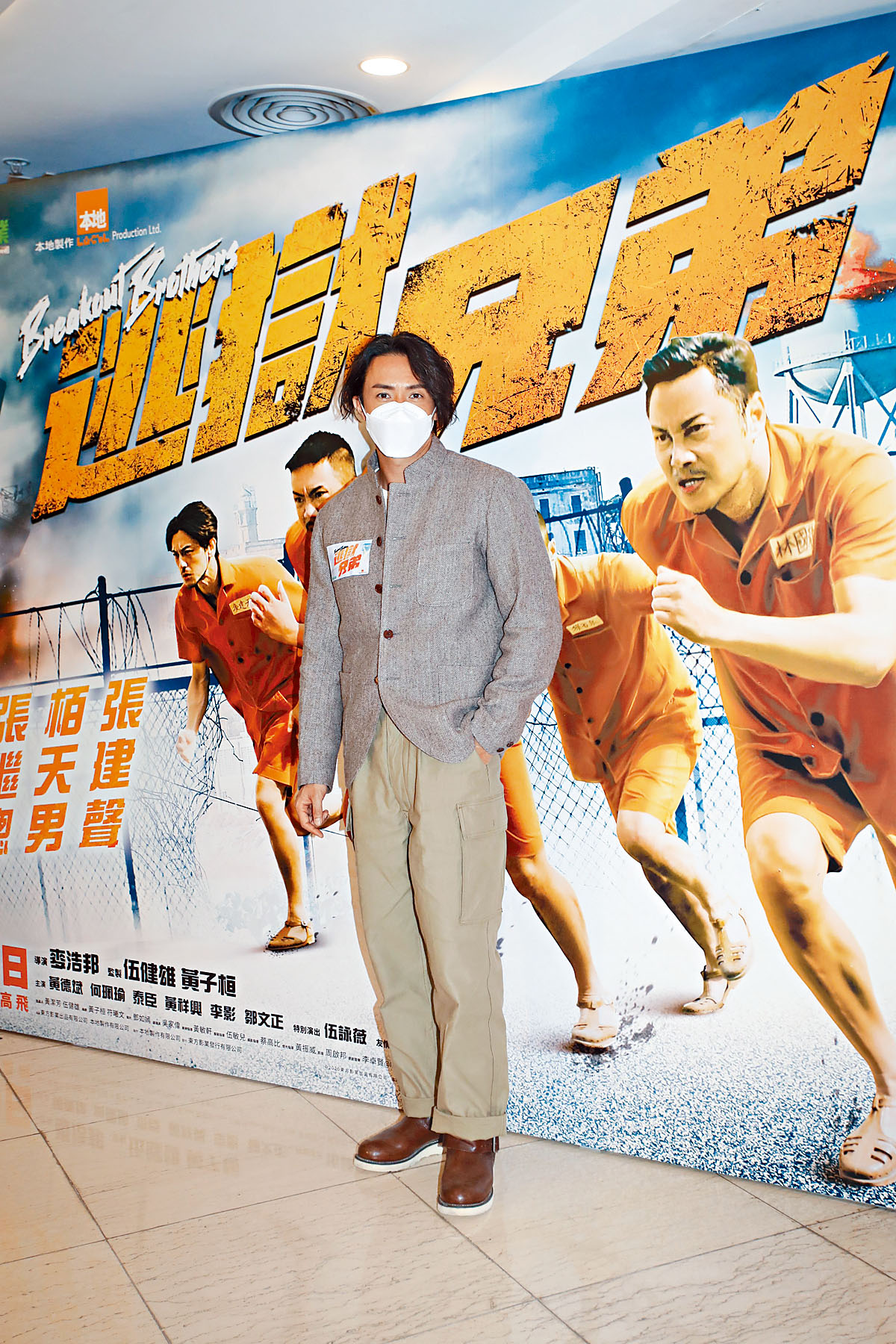 Louis Cheung calls reports of his wife Kay Tse losing a spokesperson gig due to the lack of weight loss untrue. He says that his wife has always been professional and is fully prepared before a job.
courtesy of singtao.com
The film BREAKOUT BROTHERS (TOH YUK HING DAI)'s premiere took place last night. Actors Adam Pak Tin Nam, Stephen Wong Cheung Hing, and Hanna Chan attended. Patrick Tam Yiu Man was working in the Mainland and unable to return in time to promote in Hong Kong. However he still sent a video of his performance of REAL MAN to be shown at the premiere, as he cheered on the film and his co-stars. Last night guests included Lisa Ch'ng Si Ming, Raymond Wong Pak Ming and his daughter, Toby Chan Ting Yan and others.
The fourth wave of the pandemic erupted more seriously than before. Louis Cheung Kai Chung attended the new film premiere and admitted that he was worried that it would be cancelled. Luckily in the end it was able to take place. He hoped that the release next week would be unaffected. He pointed out that he still had several Hong Kong films that would be released and hoped that everyone would be able to tough it out.
Ah Chung said that when he made this film he was 190 some pounds, very clumsy at fight and running scenes. When he watched the film he did not recognize himself from behind. However the seaside scene was very cold and he was lucky that the fat was thick enough for him to tough it out. He also got sick from the raining scene. He joked that he had a scene with Jeana Ho Pu Yu so he considered that he has seen an actress. His co-stars did not as the cast was mostly male. Ah Chung would prepare for a marathon movie, learning to run long distance with a coach he was a little thinner. He joked that training run with an elite athlete was like eating dust.