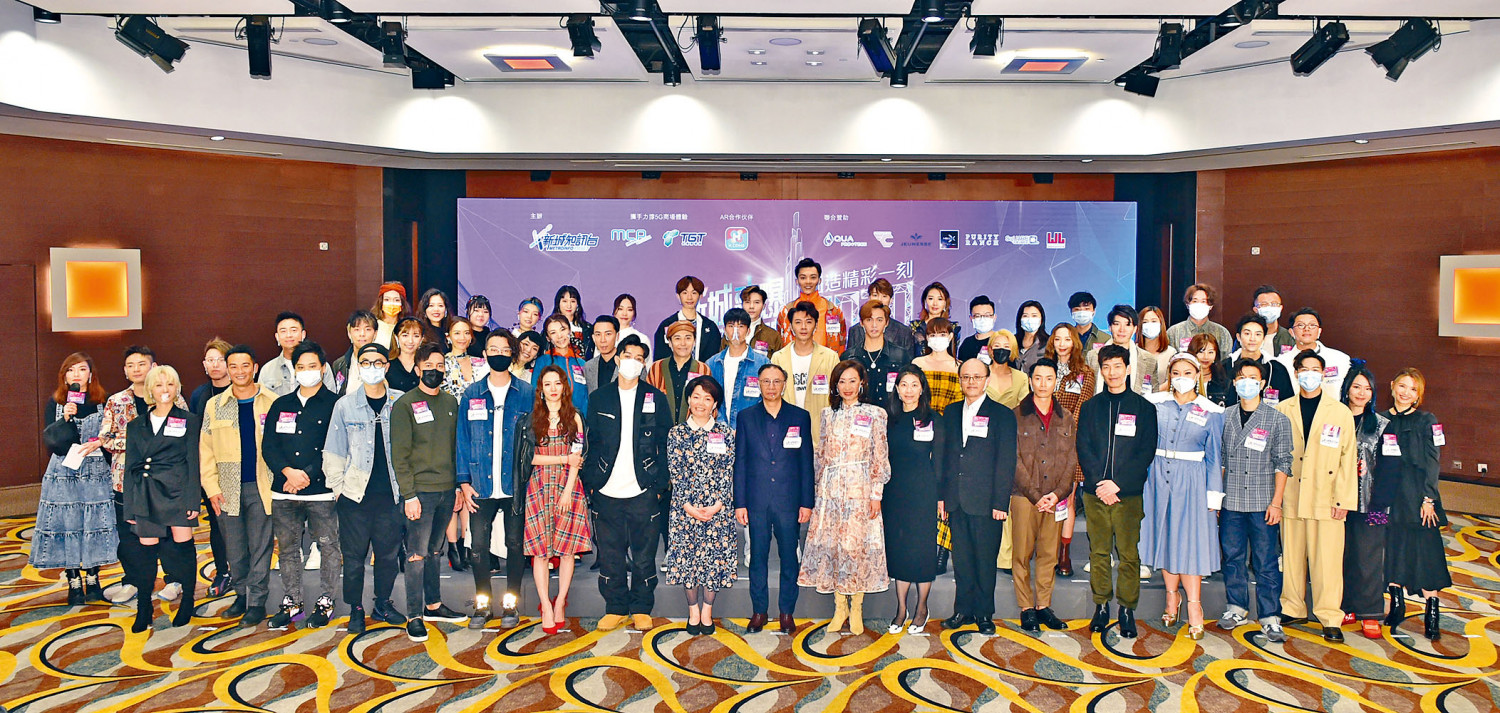 courtesy of singtao.com

Grace Wong is known as an actress but she is not a rookie in music either

Pakho Chau is happy about the physical award show and hopes everything will get back on track soon.
courtesy of on.cc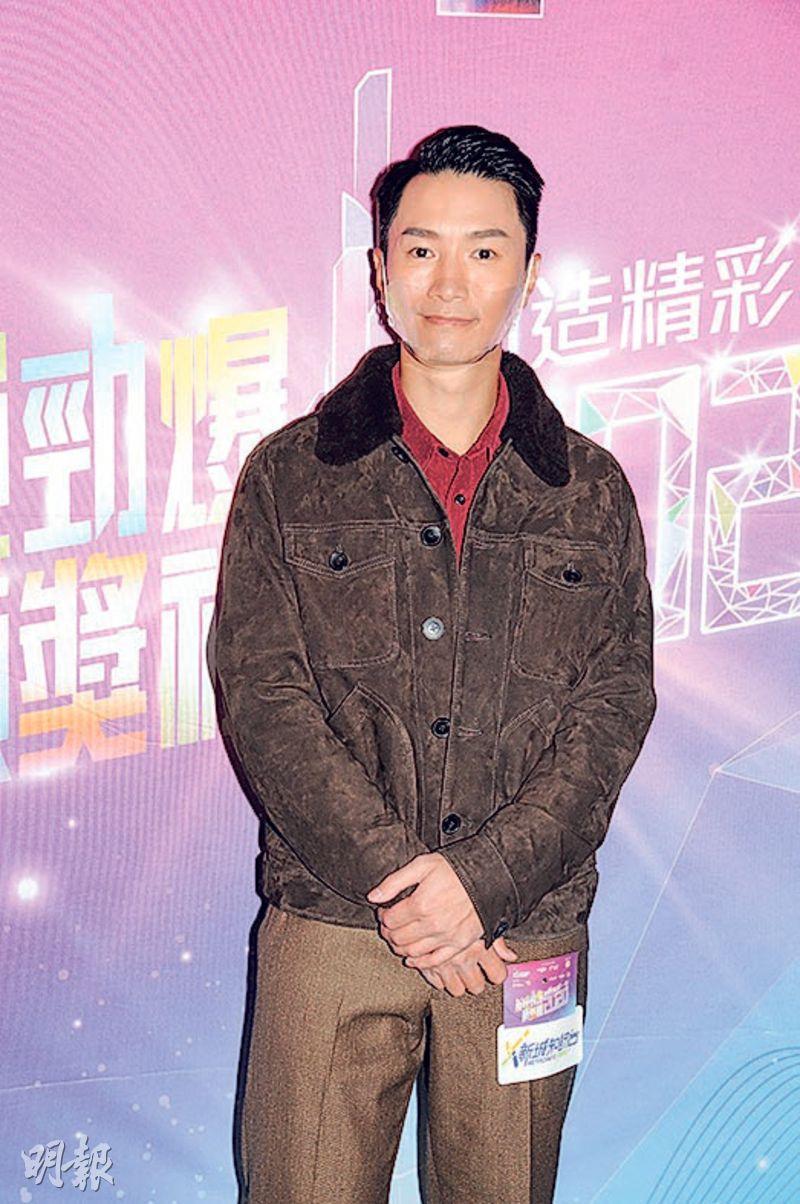 Jason Chan is happy about the return of physical music award shows but is afraid of the risk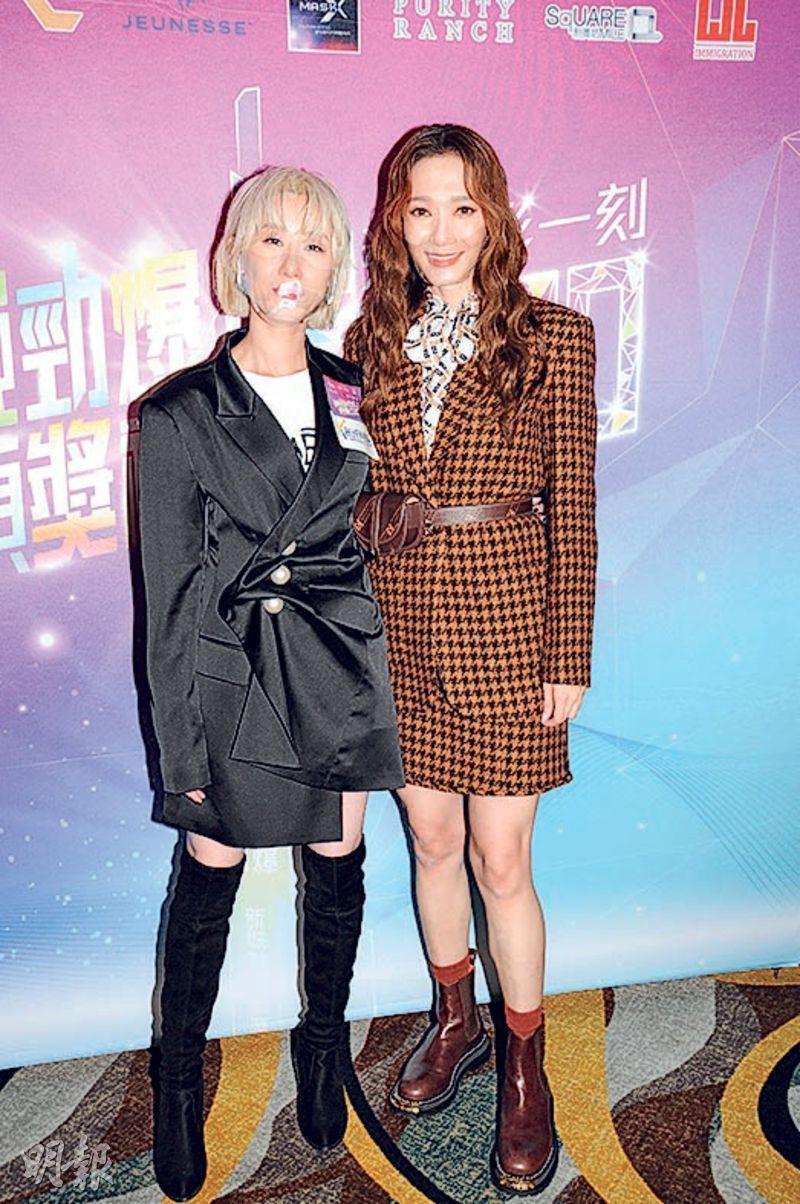 Vincy Chan, Grace Wong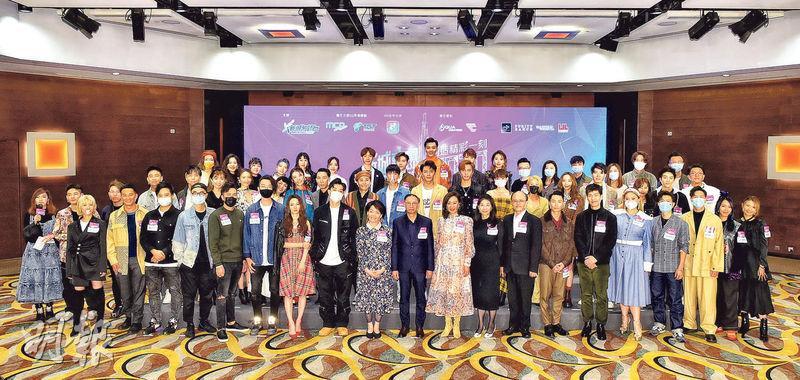 courtesy of mingpao.com

The Metro Hit Music Awards 2020 will take place on December 30th. Yesterday a press conference was held. Over 100 people attended including 50 singers and workers. Due to the gathering restriction order under the pandemic, everyone wore a mask yesterday but the event arranged for singers and guests to in a group of 4. Pakho Chau's daughter would turn 1 on December 2nd. He wanted to donate her all of six figure lai see.
Yesterday attending singers included Jason Chan Pak Yu, Pakho Chau, Joyce Cheng Yun Yi, Hana Kuk Chi Kiu, Vincy Chan (Wing Yi), Grace Wong Kwan Hing, Phil Lam Yik Hong, Deep Ng Ho Hong and Zaina Sze Hong Kiu. The singers even tried the augmented reality experience on the stage. Metro Radio's executive director Ching Hoi Yan said that this year's award show has been planned to take place at a shopping center in the afternoon. 50 some awards would be presented and the show would take around two hours to complete. The shopping center would have traffic, the audience could watch but no one would be invited. If the pandemic became more severe would they have an alternative plan? She said, "We would, but for now we wouldn't be able to announce it yet. The award show definitely wouldn't be cancelled."
With a physical music award show this year, Pakho Chau admitted that he was very happy because he has not been to an award show in a very long time. Last year's took place either online or taped. He believed that the company would arrange for him to attend. "As a singer who recorded songs, it is a response and reward to fans who support me for the year. Sometimes I don't accept awards for myself. (Are you confident about winning?) Sure, this year I have two songs LET ME FLY HIGH and SURVIVING THE TRAGEDY. The songs performed very well, but the former crossed between the years so I don't know whether it would count."
Having just celebrated his birthday, Pakho said that this year's birthday was super sentimental. That day he had a picnic with his family. Although it was simple he was very pleased. "This year I have quite a feeling because I have a daughter, and due to the pandemic we have been shut in for a very long time. My daughter went to the lawn for the first time! Finally she learned that the world had other people, and it wasn't Mars." Her daughter would turn 1 on December 2nd. Pakho said that her daughter was already able to recognize Papa. Would he hold a birthday part for her? Pakho said that originally he wanted to hold a small birthday party at the company, but due to the pandemic he did not even have a hundred day banquet for her. With the pandemic condition being unstable, he decided to stay home and celebrate. As for a present, he said that he still has not thought of one yet. Instead he wanted to donate all of his daughter's six figure lai see. Would he have another child? He said, "Maybe a little later, because having too many my wife wouldn't be able to recover and feed our daughter. I am afraid that she would be neglected."
Joyce Cheng Yun Yi this year after joining a new record company released a new song LITTLE NIGHT LIGHT. She said that next year she would release new songs. "This year would be the warm up, next year I would start up. For now I would release 3 new songs." Would she attend the award show? Yun Yi said, "I am waiting for the company's arrangement, but personally I wouldn't mind. The most important is for the event to be at its safest. The award show is a joyous event, in the past every year everyone would have fun together." She also said that this year has been a difficult one. She was lucky to have a job. Her online channel would soon reach 60,000 subscribers. Her income was still fine and she was pleased.
Jason Chan Pak Yu appeared with colleagues Phil Lam Yik Hon, Wong Yin and others. Jason said that this year his production rate was low and he did not think about whether he would win or not. "I have never thought about that before award shows, now I am making songs because I like the song. The state of mind is obviously different from before."
Jason admitted that of course he was happy about having a physical award show, but was also afraid the large gathering would be risky. "I have a daughter, so personally I would be afraid. Because of so many people, I am always afraid that I caught it." Speaking of all Hong Kong's kindergartens stopping in person teaching due to the upper respiratory disease, Jason's daughter also had to temporarily stop classes. He said, "My daughter is in the N grade, to her not much has been affected as she only attended for a few days. My wife has to keep her company with online learning. Earlier I went to pick her up from school, as soon as she saw me she cried. She missed Papa too much, which was quite a heartache for me."
Grace Wong Kwan Hing this year released her new song CASADA and would attend a music award show as a singer, but Kwan Hing said that she was unable to compete for a new artist award. "Because in 2014 I released a gospel record with Emperor, I already became a new artist. However that year no one informed me to attend any award show. Today felt like the first day of school, but I am already in fourth grade." Was she confident to win? She joked, "Unable to be a new artist my confidence instantly drops a little, but I am very happy to attend this award show with a new identity. (Are you afraid of just sitting without an award?" That doesn't matter, it would be the first I sit there, so it would be pretty exciting. 10 years ago when I attended an award show I was particularly excited. Of course it's a learning experience, later I would keep releasing songs and make some very powerful music videos."
Vincy Chan (Wing Yi) was asked whether she would give a few tips to Kwan Hing? She said, "I have seen her song's music video, she danced very well and was sexy. She wasn't like a new artist at all. Instead I have to ask her for a few tips." Kwan Hing also praised Wing Yi and said that she enjoyed her slow songs. Was she afraid of attending an event with so many people? She said that she would take the proper preventive measures.