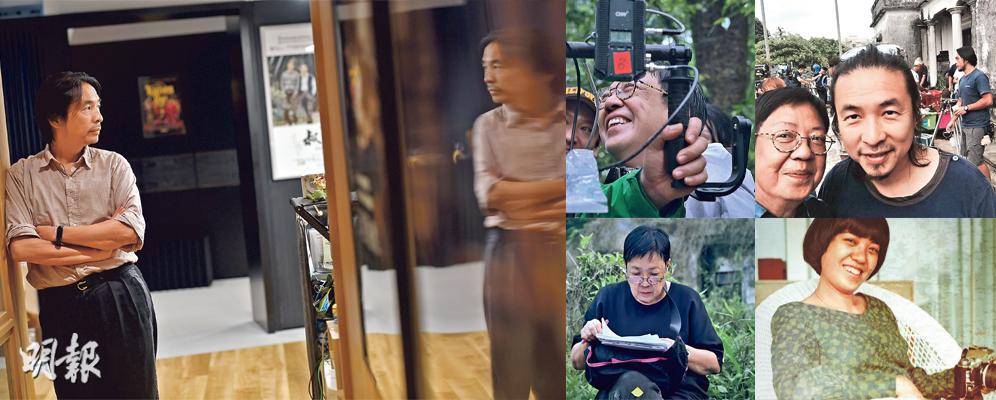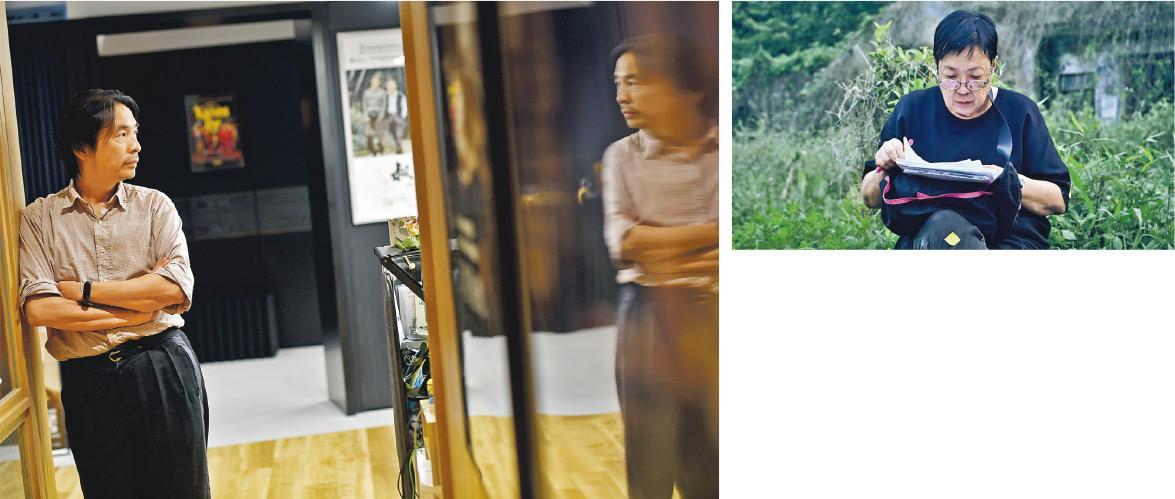 Man Lim Chung hopes that by having a documentary about Ann Hui, the audience around the world will understand Hong Kong film even more.
In Ann Hui's life aside from film she has nothing else, which is what Man Lim Chung admires the most about her.

Veteran art director Man Lim Chung has worked with Ann Hui for many years. While making OUR TIME WILL COME in the Mainland, the former starts to direct KEEP ROLLING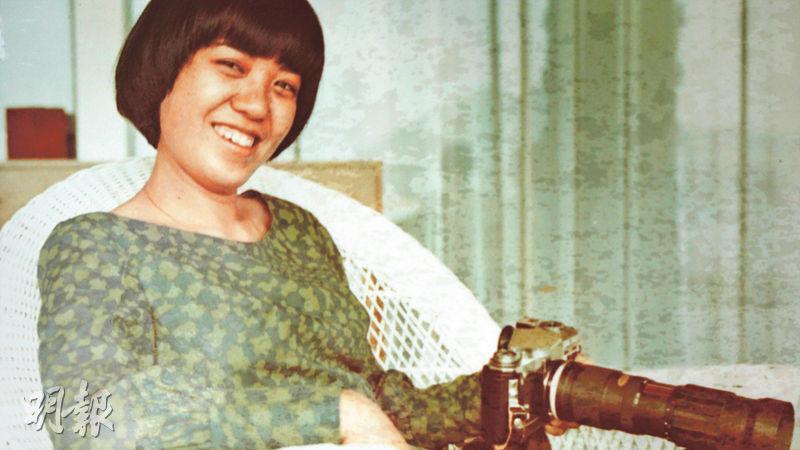 The film has Ann Hui in her youth. She is now over 70 and still has a young girl side.

In September this year, Ann Hui On Wa who has directed for 40 years received the Lifetime Achievement Award at the Venice Film Festival. In love with film for a lifetime, she only wants to make movies. Back then when she and famous art director Au Ting Ping broke up she was not heartbroken at all. Instead it was like a release for her, as she felt "Great, I can focus on making movies." Sensing Ann's passion and persistence for film as well is veteran art director Man Lim Chung, who decided to direct a documentary film about her. He felt that using KEEP ROLLING (HO HO PAK DIN YING) as the film title to describe him was the most fitting. "Ann spent her life wanting to make a movie properly, make every movie good. I admire her very much for her undying loyalty to film, she never made movies for the market or for the audience's taste. Her persistent and never give up spirit would be able to encourage a new generation of directors."
Hong Kong Film Award winning Art Director Man Lim Chung has been in the business for over 20 years. His art direction included TEMPTING HEART (SUM DUNG), JULY RHAPSODY (NAM YUN SEI SUP), A SIMPLE LIFE (TOH JEH), LOVE IN A PUFF (CHI MING YU CHUN GIU), ISABELLA (YI SA BUI LAI), CONFESSION OF PAIN (SEUNG SING), EXODUS (CHOOK AI CUP GEI), OVERHEARD (SIT TING FUNG WON) and I'M LIVIN' IT (MAK LO YUN) and others. Among them he worked many times with Ann. He has never thought about being a director, this time he directed the documentary film featuring Ann, KEEP ROLLING (HO HO PAK DIN YING) because when he and colleagues chatted casually, he felt that few documentary films have been about Hong Kong filmmakers. "Mainland ones had directors Jia Zhangke and Zhang Yimou, Taiwan also had director Hou Hsiao-Hsien and cinematographer Mark Lee Ping-Bing, everyone can through documentary films about filmmakers of different regions, to understand their production. Hong Kong however did not; at the time a documentary film about Johnnie To Kei Fung, BOUNDLESS (MO NGAI), was just released but none was about female directors. Ann is a very important Hong Kong director, why would no one make it? Then the idea of me directing came about, through this documentary film about Ann, so the entire world's audience can understand Hong Kong film even more."
Already Have the Opening and the End, No Idea About the Content
When the idea came, Man Lim Chung was the art director on the Ann directed OUR TIME WILL COME (MING YAT GEI SI YAU). He had to work for months in the Mainland, leaving early and returning late. They connected out of convenience, privately they were also friends and would easily have the other's trust. Thus when he mentioned it to Ann, she agreed right away. She only said, "I am just afraid that no one would watch". Then everyday at work, Man Lim Chung would hold his camera and shoot anything and everything. Once he started he shot for 3 years. He explained that because he was not shoot production highlight, he would not end as the film ended. Many things required time to capture, during which eh thought of many people he would like to interview, some events that he would also want to go with her and shoot.
Post production also took a very long time, Man Lim Chung only thought of the opening and the ending. From Ann with OUR TIME WILL COME being nominated for the 54 Golden Horse award and walking the red carpet as the hook, everyone saw Ann's successful and cheerful side, with so many brilliance and praise. Yet what was Ann like behind the starlight? The camera turned to the set to documentary how Ann started to make every movie. In the end with Hong Kong in the background Ann looked up from her lowered head to express her and Hong Kong's nostalgia, and end with full of hope for Hong Kong. As for how the structure in the middle would be like? What would he need to put in it? He had no idea.
Regrets Unable To Shoot the SPOOKY BUNCH Reunion Dinner
Man Lim Chung only remembers some fun things during the production and some very beautiful scenes, for example when the sponsor prepared a red dress for Ann to attend the Hong Kong Film Awards. In the end she still wore that black dress that she felt was suitable for herself. On the stage she apologized to the sponsors; or when she brought Mama to the nursing home, but that day actually was a holiday and was closed. There are many random interesting things, but how would he put them together. Gradually he asks himself what does he want to say the most when he makes this movie? He says, "Ann's growth is exactly Hong Kong film's growth, from little production rate to the appearance of her class for the first New Wave directors, through the 80s and the 90s film industries in their prime, facing highs and lows, rises and falls, to now Hong Kong film is connected to the Mainland, Ann's movies see the process of Hong Kong growth and change. Putting them together it becomes the central structure." However, Man Lim Chung feels the most regrettable that due to Ann's refusal he is unable to shoot the reunion dinner of the century with SPOOKY BUNCH (CHONG DOH JING)'s Josephine Siao Fong Fong, Stanley Kwan Kam Peng and a group of the behind the scene personnel.
In Her 70s Wants Plastic Surgery, Wear Strap Dress
Man Lim Chung in 2002 met Ann while working on JULY RHAPSODY (NAM YUN SEI SUP) and have worked together on many movies, privately they were friends as well. He admired her complete devotion to film. "As she herself says, no matter how hard she thinks, her life aside from making movies has no room for anything else. I have family duties and work considerations, a lot of troubles and disturbances. I am not as pure as Ann. As soon as she gets up, she only has films in her eyes. Everything has to do with movies, not to mention that she has no market consideration. She also wouldn't try to match the audience's taste. As long as the story moves her and wants to express a social problem to call everyone's attention to she would make it. I really admire her." Behind the movie Ann has her cute side, the heart of a young girl. Although she is in her 70s, she still would dress up like other girls. She also wants to have plastic surgery and wear strap dress. She is also very easy to please, she is already very happy from someone buying a pineapple bun with butter for her. "All are Ann's lovable qualities."
BOAT PEOPLE The Most Influential
Aside from ALL ABOUT LOVE (DUK HAN CHAU FAN), Man Lim Chung has seen all of Hui On Wa's film. The most influential were BOAT PEOPLE (TAU BUN NO HOI) and THE STORY OF WOO VIET (WU YUET DIK GOO SI). "About refugees and immigrants, they were very realistic. At the time my family also had relatives who were refugees and immigrants, so I can relate to them. Seeing some scenes on the silver screen, (Andy) Lau Tak Wa in search of freedom in the end even loses his life. The impact is enormous. It has always left a deep impression."
Man Lim Chung feels that Ann's persistent and never give up spirit for film can encourage a new generation of directors. "Although many say that now Hong Kong film is a dead in the water, on the decline, I don't see it that way. In recent years many new directors have appeared. They use low budget to make domestic subject films and perform decently. Many people pay attention to new directors' movies, the sign of life has returned to the film industry."
He states since getting into the business he has never given up, does his best in his position. However in comparison to Ann's losing herself in film attitude, making it to its fullest, he still has not reached Ann's level and is still studying. Who would he like to shoot next? Man Limg Chung has no plan to direct again, because KEEP ROLLING (HO HO PAK DIN YING) took 5 years time, he might not spend another 5 years to do this.