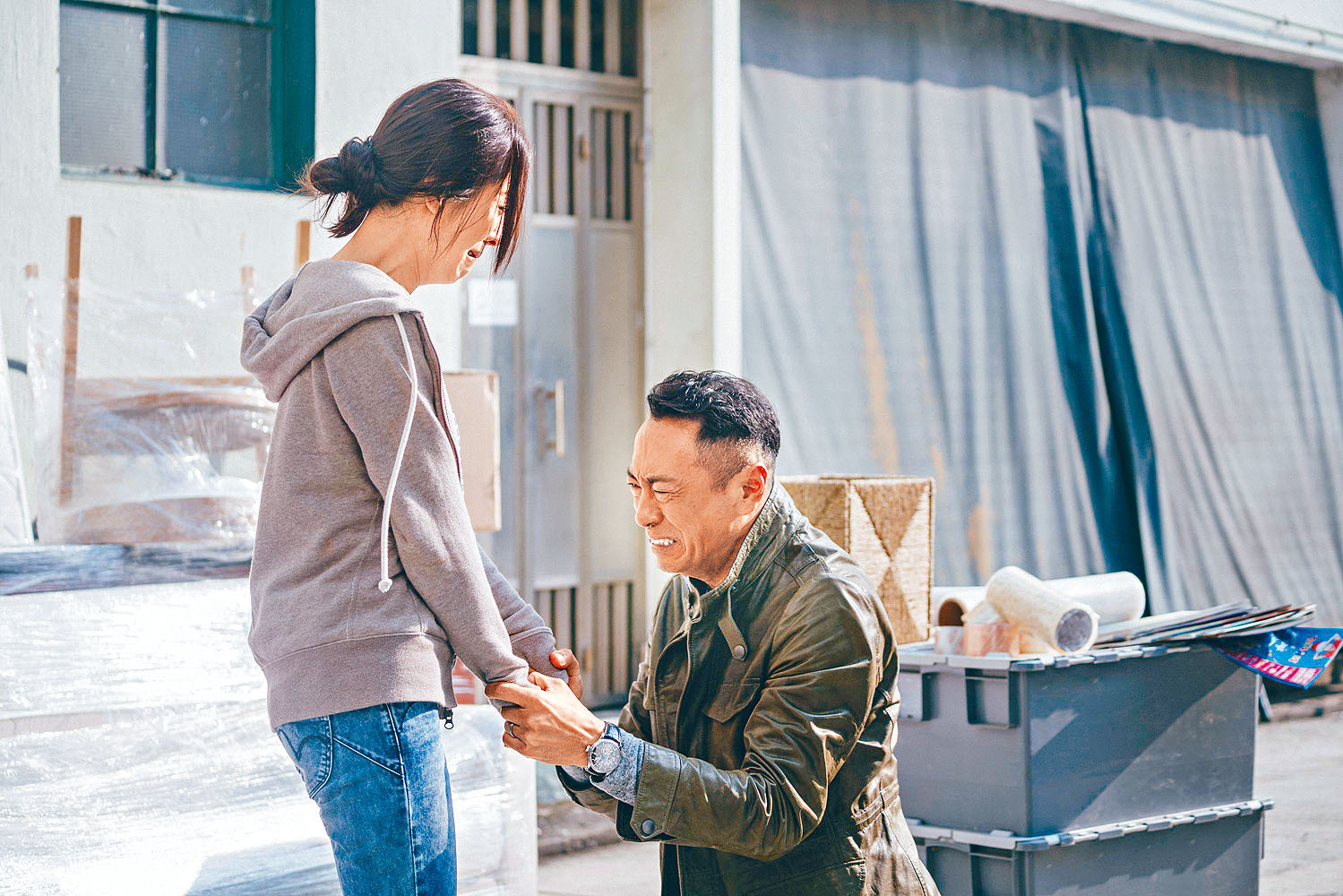 Philip Keung gets on his knees and brings both him and Natalie Tong to tears
courtesy of singtao.com
The Patrick Kong (Yip Lim Sum) directed new film THE CALLING OF A BUS DRIVER (AH SOK DIK GOO SI) released its latest production footage. Hong Kong Film Award Best Supporting Actor Philip Keung Ho Man again worked with television Best Actress Natalie Tong Wing Sze. Earlier in A BEAUTIFUL MOMENT (NGOR DIK CHING DIK NUI SAI) they already worked together to play a couple for a day. This time they were promoted to a divorced couple. Hak Jai in order to make Sze Wing stay broke down, knelt and slapped himself without holding back. They embraced tearfully. Even after the cameras stopped rolling their tears did not.
Hak Jai praised Sze Wing's great performance that was able to affect his emotional swings. The director also raved about the very strong dramatic tension between them. The director even hoped to cheer on the audience through the film. In the face of adversity, whether it was unemployment, disillusionment, heartbreak, they still had to face it optimistically, find meaning in life, start anew and believe that life would turn around for them.