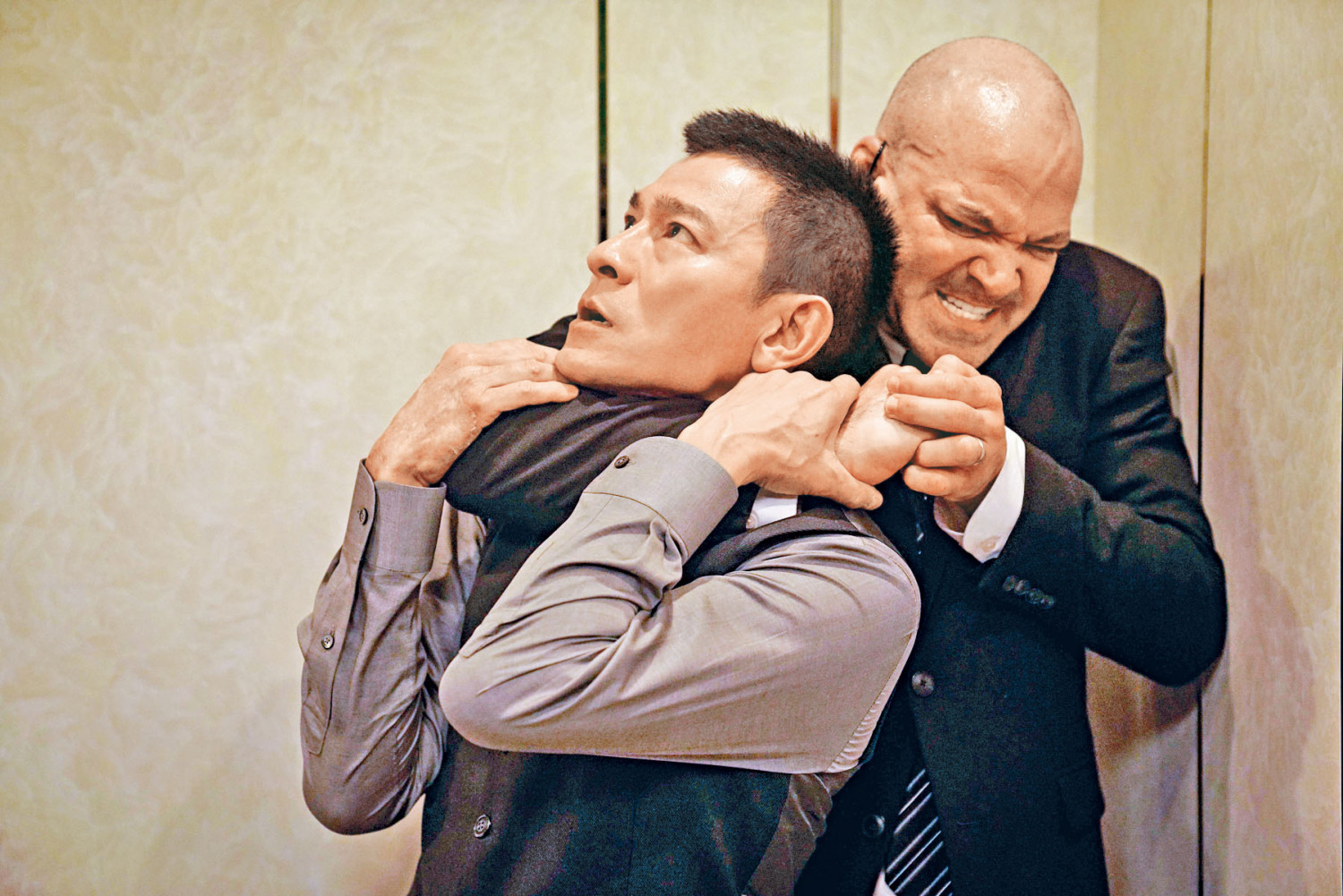 courtesy of singtao.com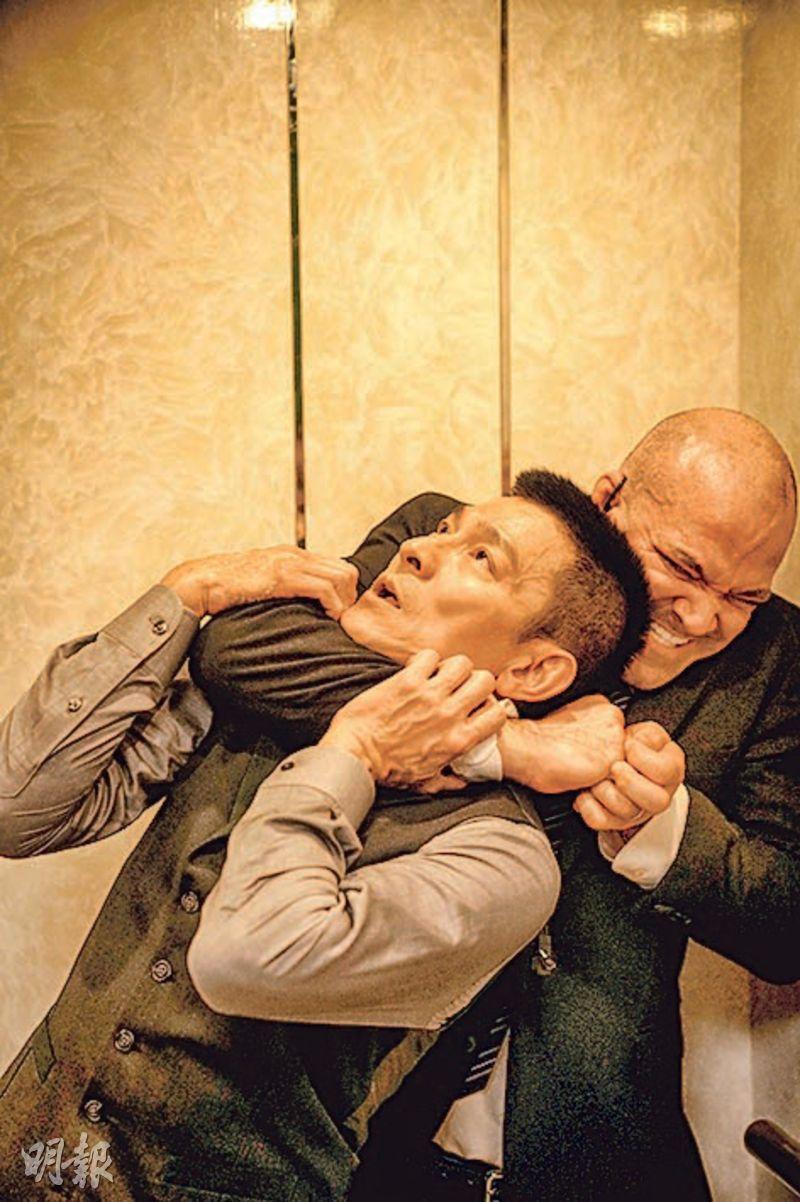 courtesy of mingpao.com

The Herman Yau Lai To directed, Andy Lau Tak Wa starred SHOCK WAVE 2 (CHAK DAN JUEN GA 2) will open this Christmas. Aside from the original team of Ron Ng Cheuk Hei, Babyjohn Choi Hon Yik and Philip Keung Ho Man, Sean Lau Ching Wan joined the team to form a "double Best Actor" team with Lau Tak Wa. Wa Jai very obviously has already left the shadow of falling off a horse, as he had many physical combat in the film. He admitted, "Because people around me already praise how fit I am, people would really laugh at an out of shape Lau Tak Wa!"
SHOCK WAVE 2 continued with the "bomb disposal" subject, as Hong Kong was under a terror attack. The entire city fell into panic. Former bomb disposal expert Lau Tak Wa was found unconscious at the scene. After being revived he was named the police's top suspect. In search of the truth, Wa Jai put on his artificial limb and asked former colleague and bomb disposal expert Sean Lau Ching Wan to assist.
This time Wa Jai in the film would have a lot of physical combat, running, tumbling and jumping scenes. Since his 2017 fall from a horse, he had the most action scenes in this film. The always serious at work Wa Jai in order to achieve the ideal result personally performed all the stunts. Did those scenes stump Wa Jai? He said no problem with a smile. "I am very certain about my physical condition. Instead the action director, the director would be a little more worried. I told them not to. I have done scenes like explosions, hand to hand combat before, so I was able to handle them! However if during the shoot we still didn't get a good take after two or three times, I would have a tougher time. The director did very well though, as action scenes were done in one or two takes."
In addition, Wa Jai said, "Honestly, since the last injury my body hasn't been as fit as before. I feel I have to try to get back this 25% as soon as possible, of course it would require diet, exercise and life coordination. People around me always praise how fit I am, so people would really laugh at an out of shape Lau Tak Wa. Everyone's encouragement is discipline for me." Wa Jai in January 2017 fell off a horse during a commercial shoot in Thailand. Currently his condition is only 75% of that before the injury.
In the latest trailer, aside from the already unveiled airport bombing, the Ching Ma Bridge bombing could be seen as well. It stirred up a thousand foot giant wave, sank container ship, and created a mushroom cloud in the center of the sea.
Wa Ja admitted. "If I get lazy, the audience would know for sure!" Wa Jai has never been lazy in his show business career. Earlier he just released his Cantonese song CONTINUE TO BE BEAUTIFUL again, hoping to delivery positive energy to the community through the song. He pointed out that he has always wanted to write a song about family for his parents, his wife, his daughter. However during the creative process he felt that this song could be shared with everyone. He also hoped to bring out the warmth of family, the positive energy in the community to everyone, so everyone could hum and sing along on their free time, enjoy themselves with family and friends.