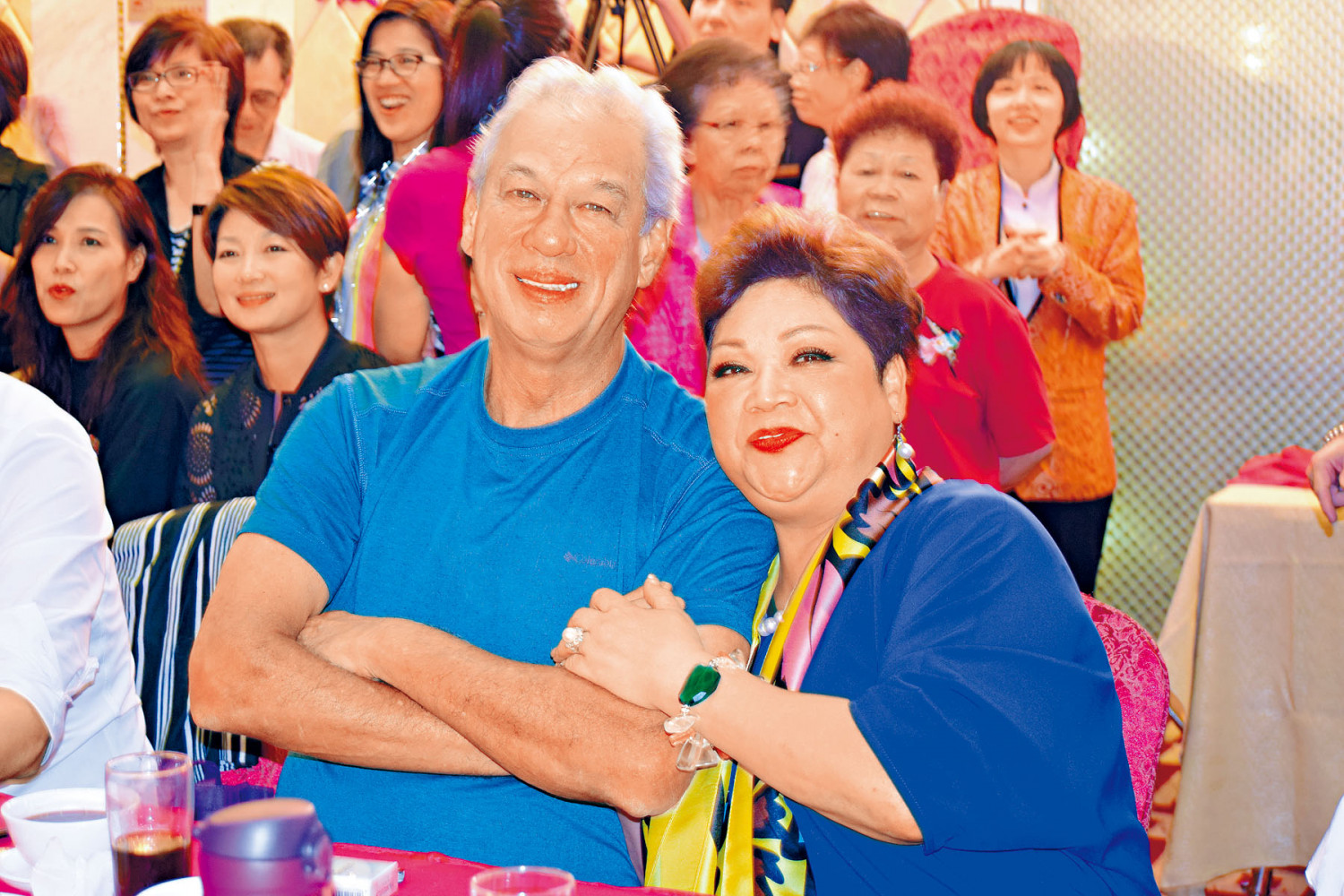 courtesy of singtao.com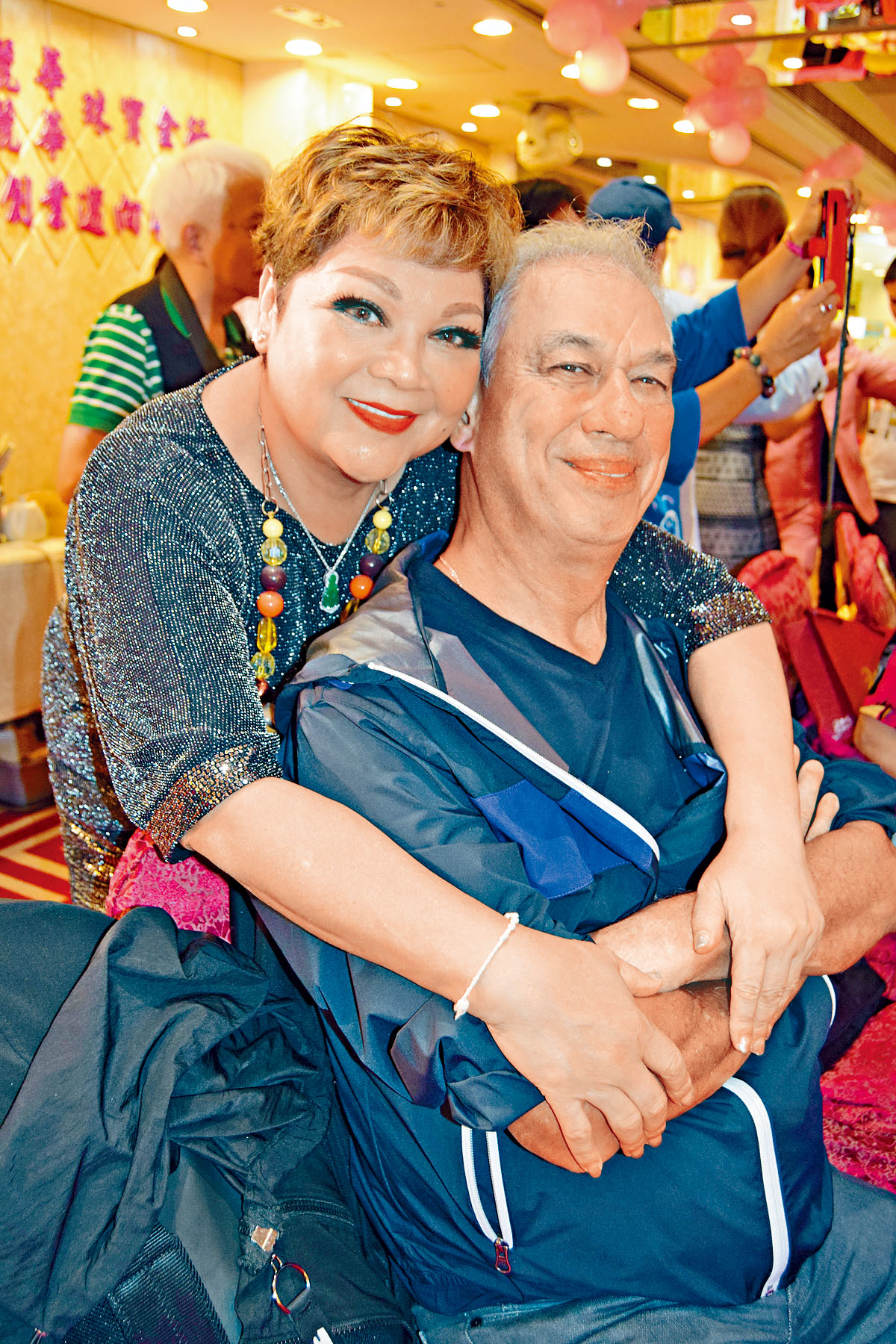 Maria Cordero and Rick wed in 1999
courtesy of singtao.com

courtesy of on.cc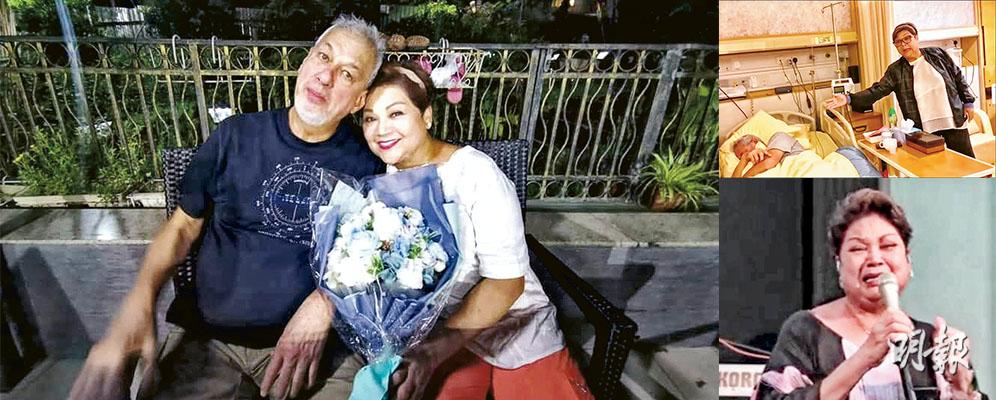 Maria Cordero's husband Rick succumbed to cancer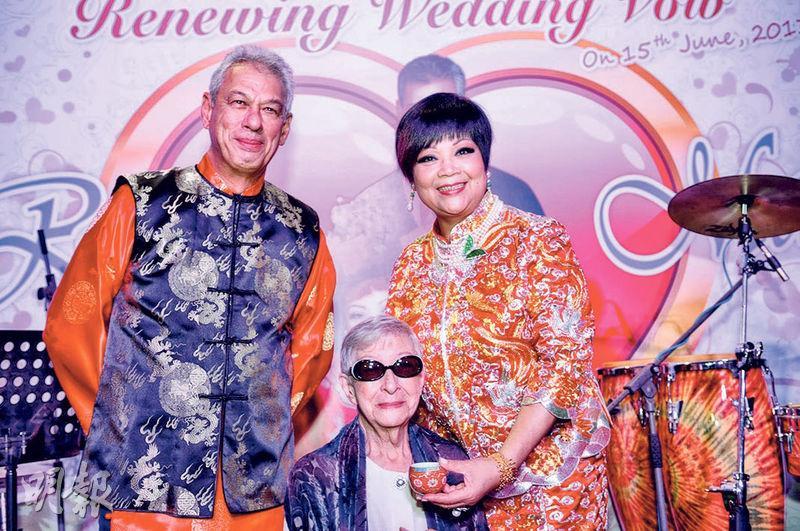 Rick and Maria Cordero wed in 1999. 14 years later they held a make up wedding banquet. Maria Cordero presented tea to her mother in law.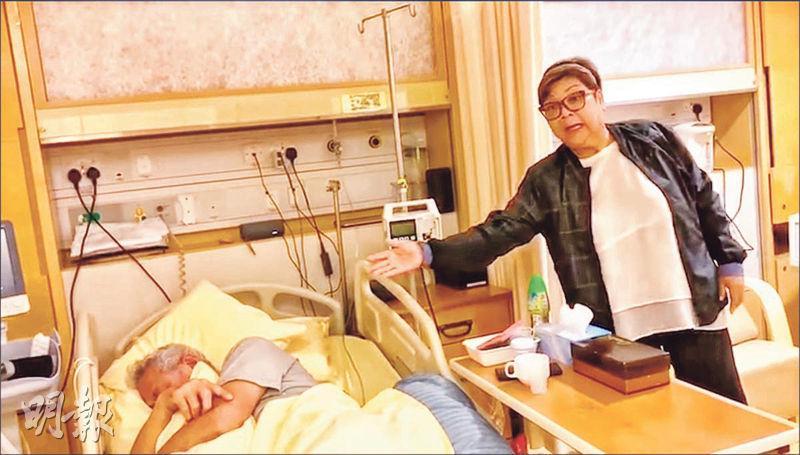 When Rick was hospitalized in August, Maria Cordero takes care of him around the clock

Last month at an online concert Maria Cordero broke down at the end of WITH LOVE as she thought of her husband
courtesy of mingpao.com
Fat Ma (Maria Cordero) and her Portuguese husband Rick were deeply in love. Rick succumbed to cancer early morning yesterday. Losing her beloved, Fat Ma wished her husband rest in peace and promised to "see you in Heaven"!
Fat Ma and her husband Rick were married for 21 years. Three years ago Rick was diagnosed with end stage lung adenocarcinoma. Yesterday around 3AM Fat Ma on social media announced the news of her husband Rick's passing. She posted a photo of her receiving flowers from her husband. "My love my man RIP. see you in heave, dear husband rest in peace."
Fat Ma while her husband was sick provided food therapy and arranged for the best treatments. Fat Ma revealed that the medical cost exceeded HK$ 600,000, but in August Rick due to pneumonia and blood vessel blockage was hospitalized and received electrotherapy. At the time Fat Ma stayed with him at the hospital and took care of him around the clock. Unfortunately after his release his condition was less than ideal. Earlier Rick due to 4 infections needed to return to the hospital for shots. Fat Ma again stayed at the hospital to take care of him. A week ago Fat Ma announced the good news that her husband was released and returned home. She took "time off" with her husband to have tea with friends and relax a little.
During this period, Fat Ma every week would teach cooking on her personal cooking platform. This persistence was also motivation that came from her husband. Her husband was her loyal fan and watched Fat ma every time she went live. Fat Ma wanted to stop once because her husband was at the hospital, but in return he gave her a "caring" scolding because he knew his old wife loved cooking the most. Fat Ma admitted that cooking could put her troubles out of her mind, but Fat Ma before the live broadcast would reveal her husband's condition. She once said that because of the electrotherapy on his brains her husband still has not recovered and would be a little out of it. Before going to the hospital in August he still was able to ride a bicycle and play ball with friends, but now he could no longer walk and needed a wheel chair. As a man, having to rely on his wife was very hard to accept right away. Thus Fat Ma realized that patients would easily have temper tantrums. Her husband thought would apologize afterward. When Rick was released from the hospital the most recent time, Fat Ma attentively made all the preparations for her husband and decorated the home like a hospital room. She even hired two nurses, but her husband still called for his "wifey" and did not want to be in the care of another. Last month Fat Ma and Lee Lai Ha sang live online. Fat Ma while singing WITH LOVE broke out and showed her concern.
Fat Ma revealed that Rick two days ago due to breathing difficulties was rushed to the hospital in an ambulance and passed away at 1:03 AM from pneumonia. Earlier he had breakfast with the family. The sudden passing was very hard to accept. The entire family would help with his affairs. Their family in order to keep Fat Ma from excessive heartbreak asked her not to come out until the day of the funeral.
Fat Ma and her former husband wed in 1972 and had six children. Later due to domestic abuse and extramarital affair they decided to divorce. In 1999 Fat Ma and her current husband Rick wed.