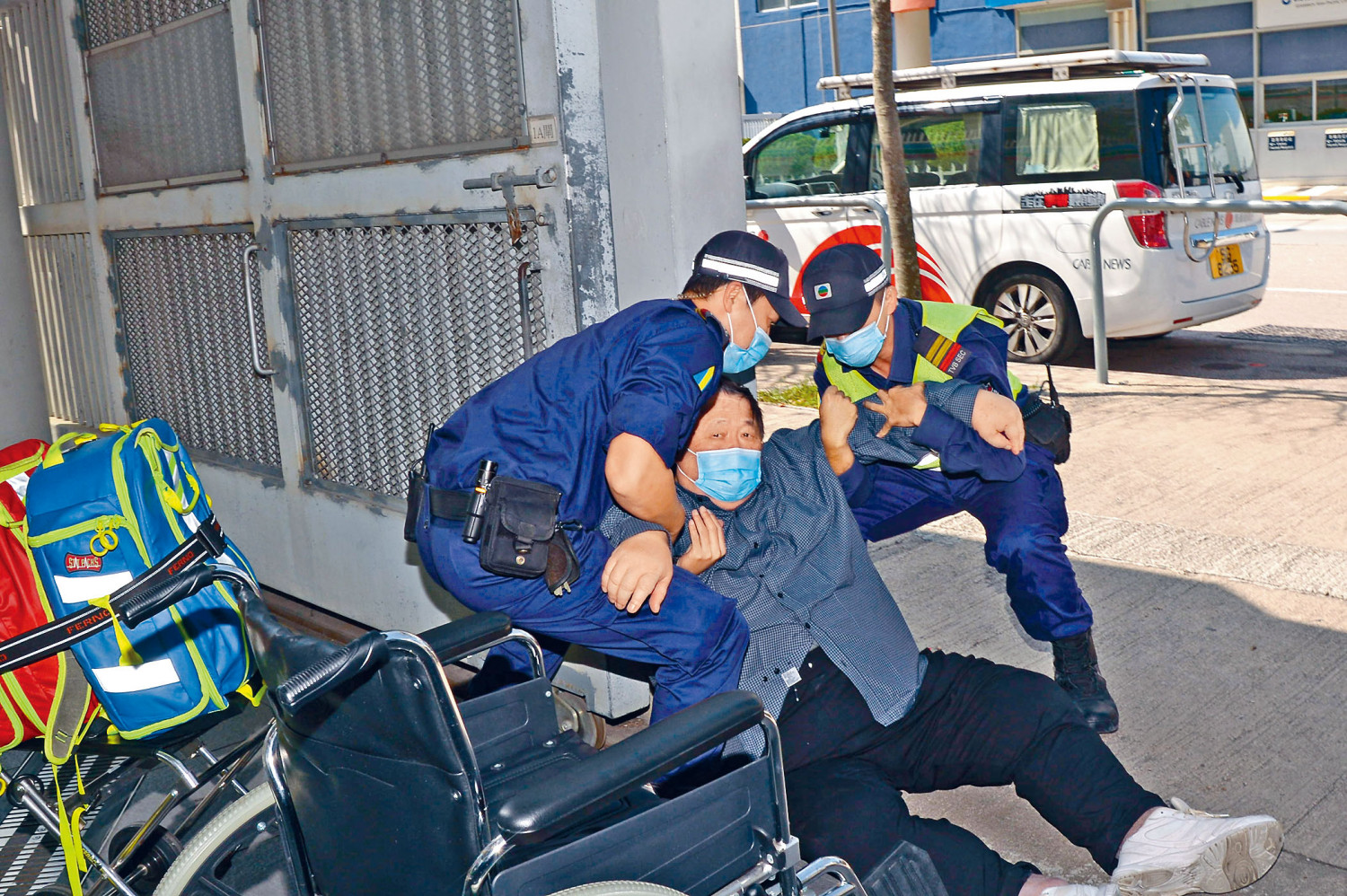 Chun Wong falls outside TVB supposedly due to a heart issue. Later he claimed that he lost his balance, his left shoulder suffered a minor fracture.
courtesy of singtao.com
The TVB security team helps Wong Chun onto a wheelchair

Chun Wong goes to the hospital for examination
courtesy of on.cc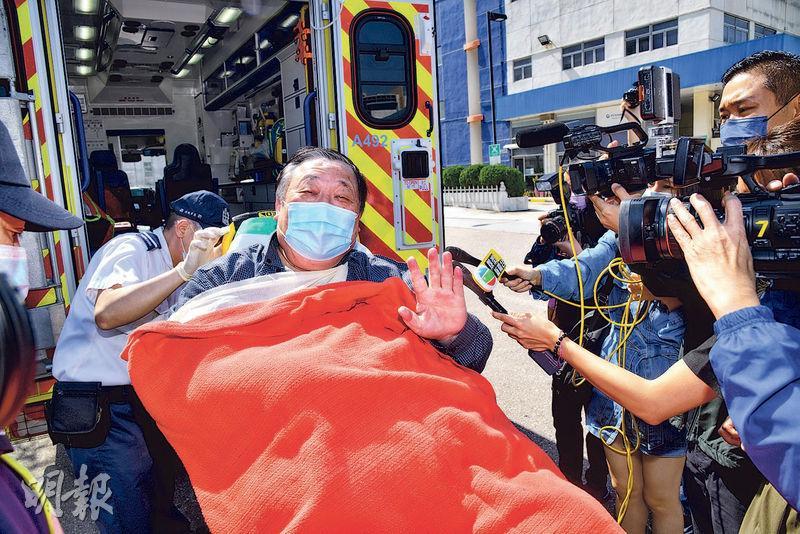 Chun Wong is alert as he enters the ambulance. He waves to the media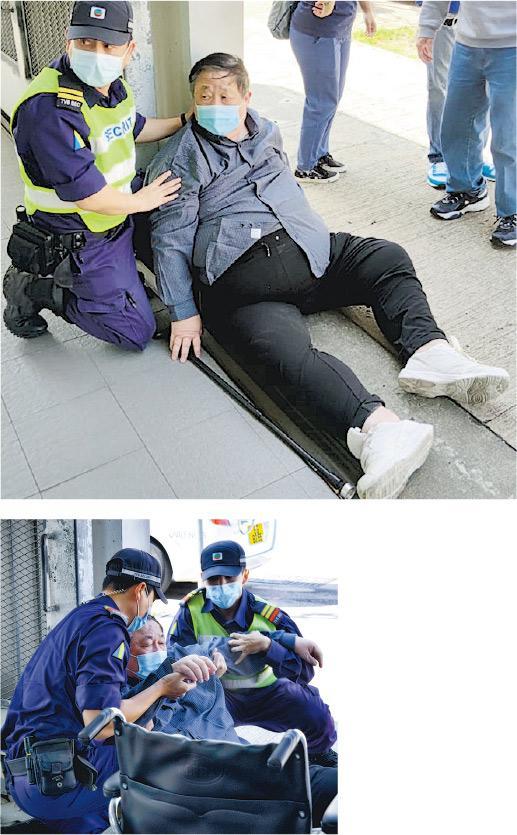 Chun Wong on this way to promote his new series LEGAL MAVERICK 2020 slips and falls from dizziness. The TVB security team helps him onto a wheelchair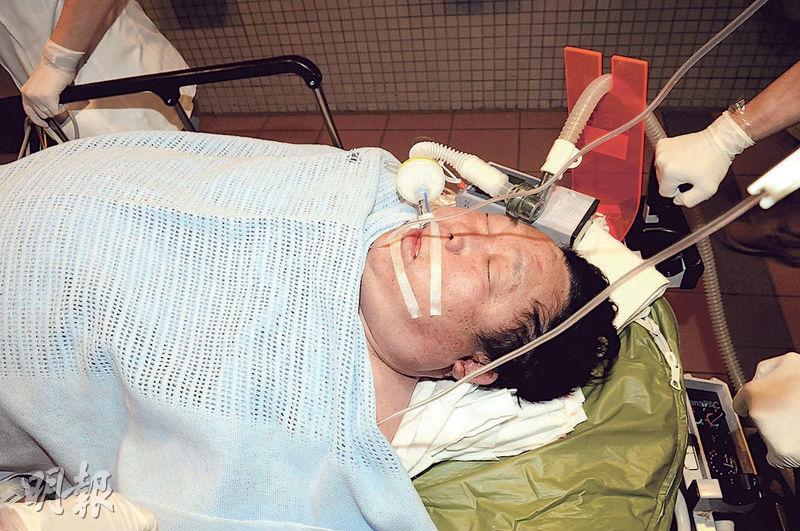 12 years old Chun Wong slipped, fell into the sea and severly injured his head on the wooden block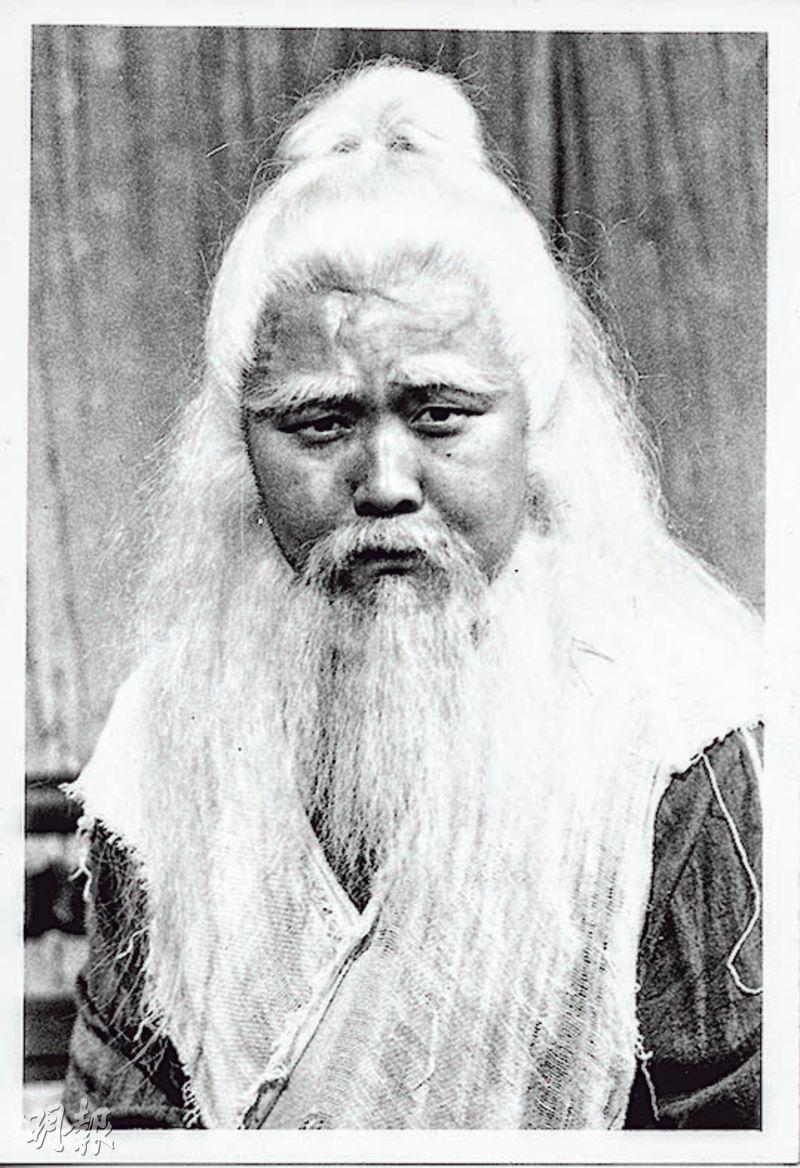 Chun Wong brings to life Louis Cha's character "Old Mischievous Child" Chow Pak Tung
TVB series LEGAL MAVERICK 2020 will be released simultaneously today (the 2nd) on myTV Gold, the Mainland and overseas platforms, and on November 16th on TVB. Yesterday the series' actors Vincent Wong Ho Shun, Justin Cheung Chi Long, Sisley Choi Si Bui and Kelly Cheung Hei Man attended the press conference at the Television City in Tseung Kwan Ho. The cast along with a group of high ranking executives host the launch ceremnony and decoded the blind hero's secret code. Cast member Wong Chun was preparing to return to Television City to promote the series when he was found sitting outside the gates. He claimed that he slipped and fell. He felt some pain in his chest and shoulder. Finally he went to the hospital in an ambulance for examination.
The 72 year old Chun Wong yesterday afternoon on this way to Television City in Tseung Kwan O to prepare to attend the LEGEAL MAVERICK 2020 press conference had an accident. Reporters found him sitting on the ground outside Television City. Several security team members helped him onto a wheelchair. At the time Chun Wong remained conscious and asked reporters not to take pictures. Security also blocked the cameras. Later Chun Wong suddenly waved and explained that earlier he slipped and fell. When asked where he felt the discomfort, he said, "The heart."
Security later pushed Chun Wong to rest in the break room later. TVB public relations called an ambulance to send him for examination at the hospital to err on the safe side. 15 minutes later Chun Wong was stretchered into an ambulance. Clear headed and alert he said, "My shoulder hurts a little. I haven't had breakfast yet and got a little dizzy. I am fine. (You would miss the press conference?) I am promoting right now." Later TVB replied that Chun Wong's arm hit the ground, leading to a little pain in his right shoulder. He would remain at the hospital for observation but everything should be fine.
In 2008 when Chun Wong tried to take the Star Ferry, fell into the sea from drunkenness and was hospitalized for his severe injury. He was transported to the Eastern Hospital Intensive Care Unit. His condition was critical but luckily he was fine in the end.