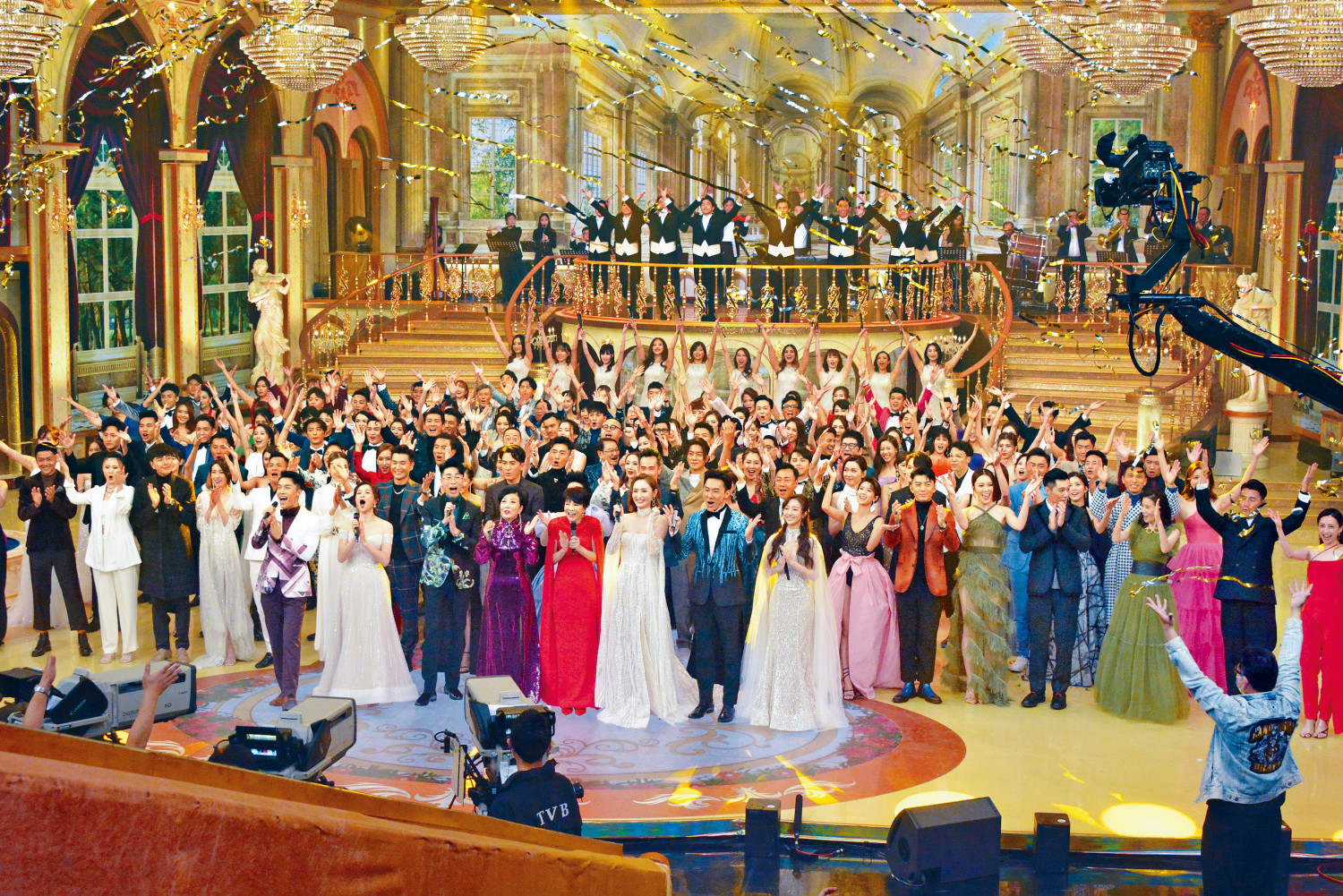 Perhaps knowing that they would appear on stage without a mask, most artists are without masks backstage as well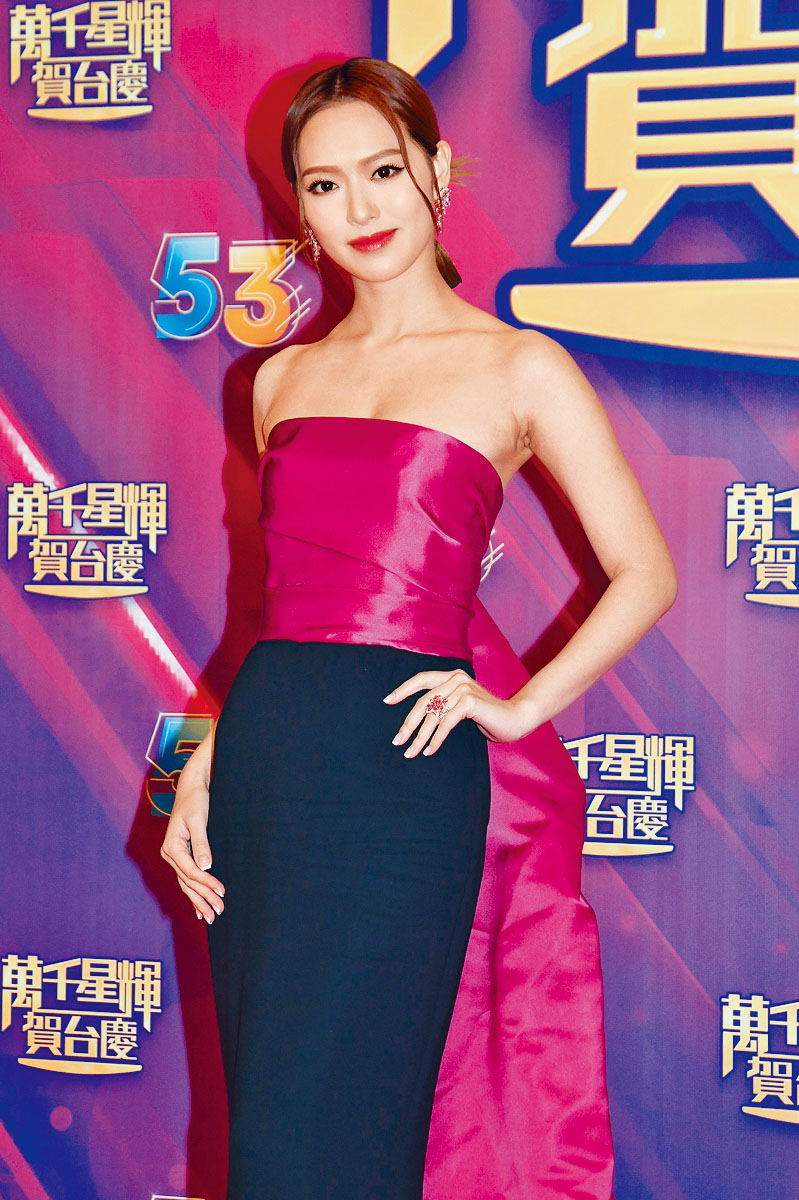 Crystal Fung
courtesy of singtao.com
Crystal Fung and Kaman Kong have zero exchange

Kelly Cheung does not need gifts from me since she buys her own

Kaman Kong

Vicky Chan wants to return to LO AND BEHOLD

Mandy Wong

Sammie Cheung

Chan Sze Yan

Eva Lai, Lai Lok Yi

Joel Chan

Law Ho Ming

Dickson Yu picks up the lost shoe

Virginia Lau
courtesy of on.cc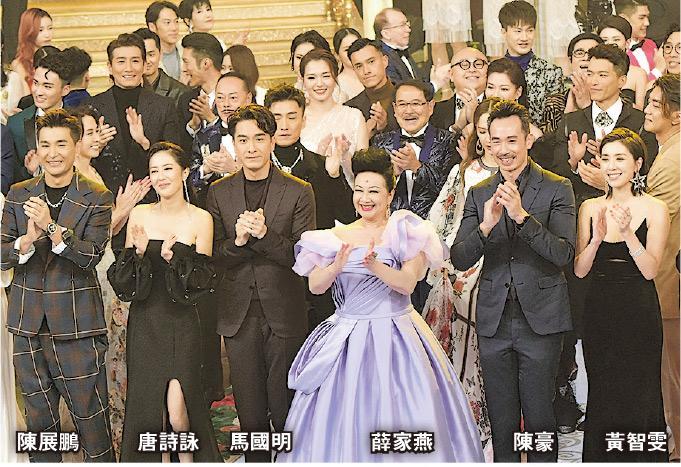 Some online question the lack of masks on artists like Ruco Chan, Natalie Tong, Kenneth Ma, Nancy Sit, Moses Chan and Mandy Wong

Ali Lee jokes that the turtleneck is very suitable for her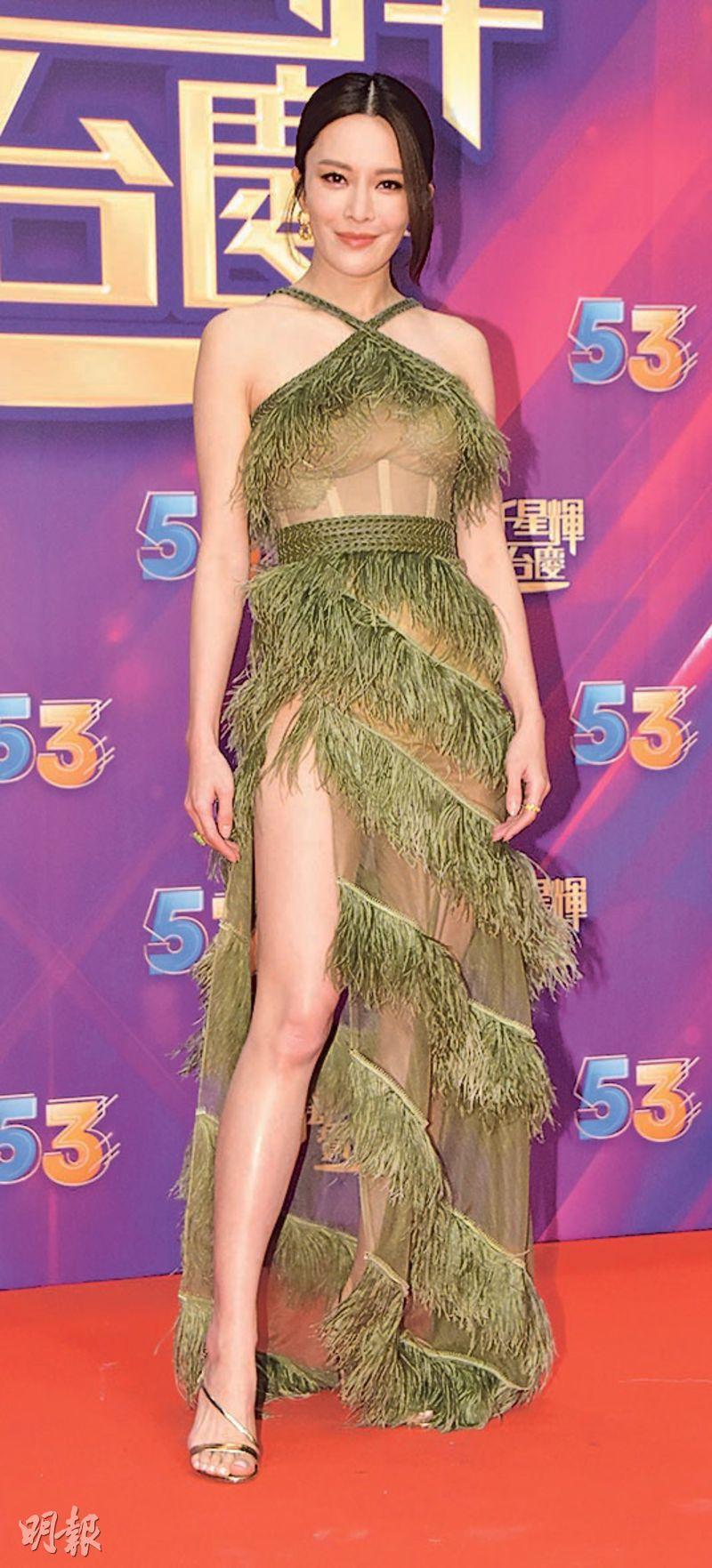 Kelly Cheung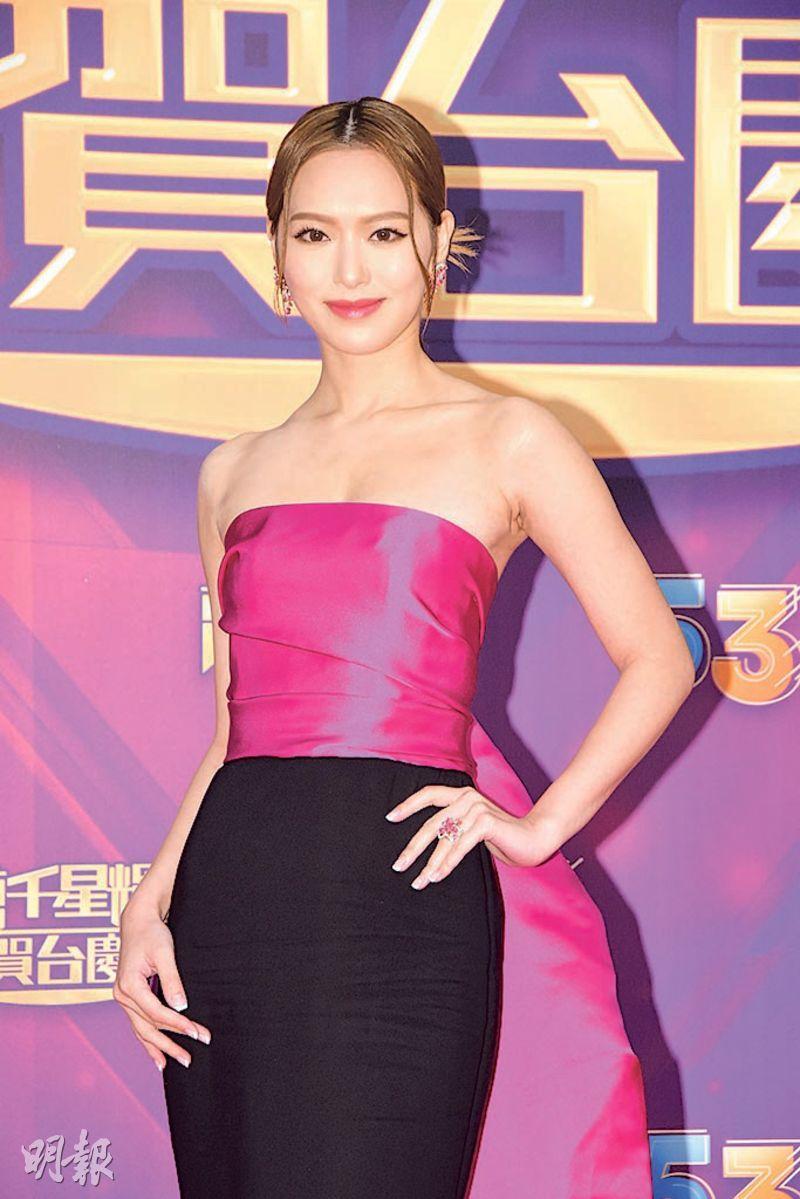 Crystal Fung thinks positive and says that rumors are because she has news and promotional value.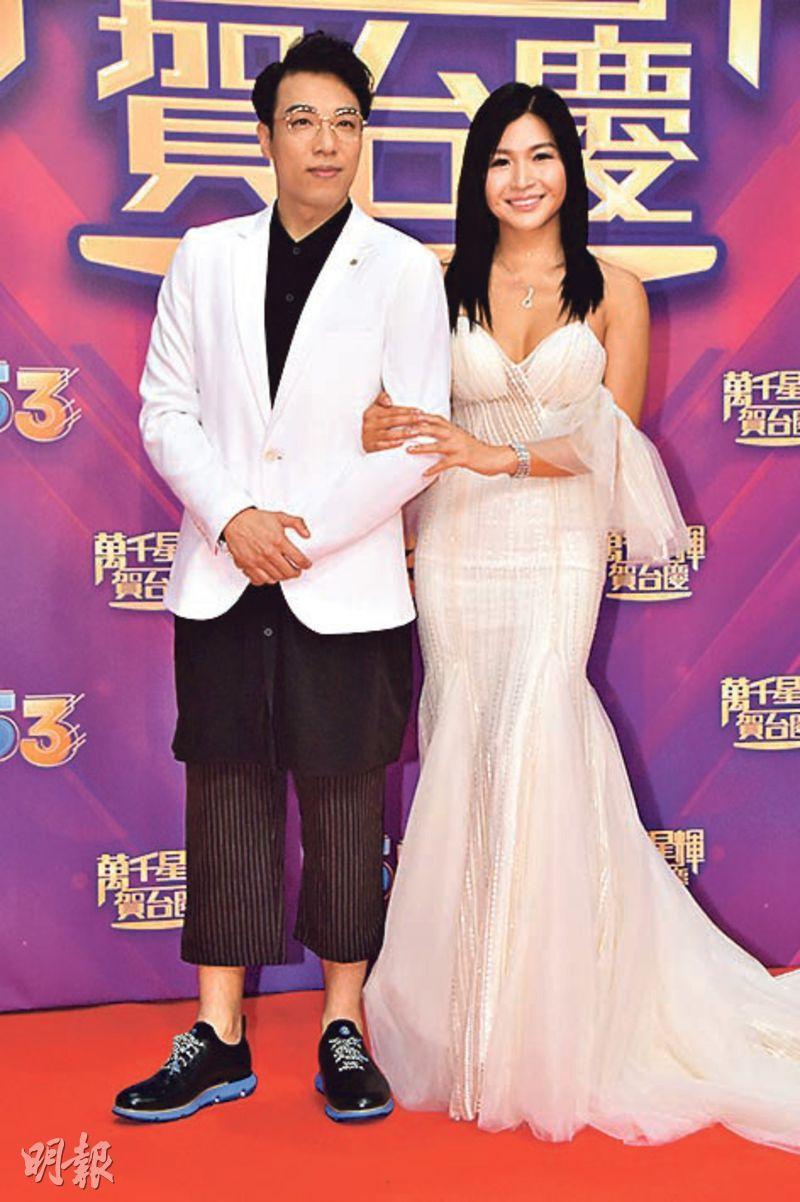 Cheng Sai Ho, Kaman Kong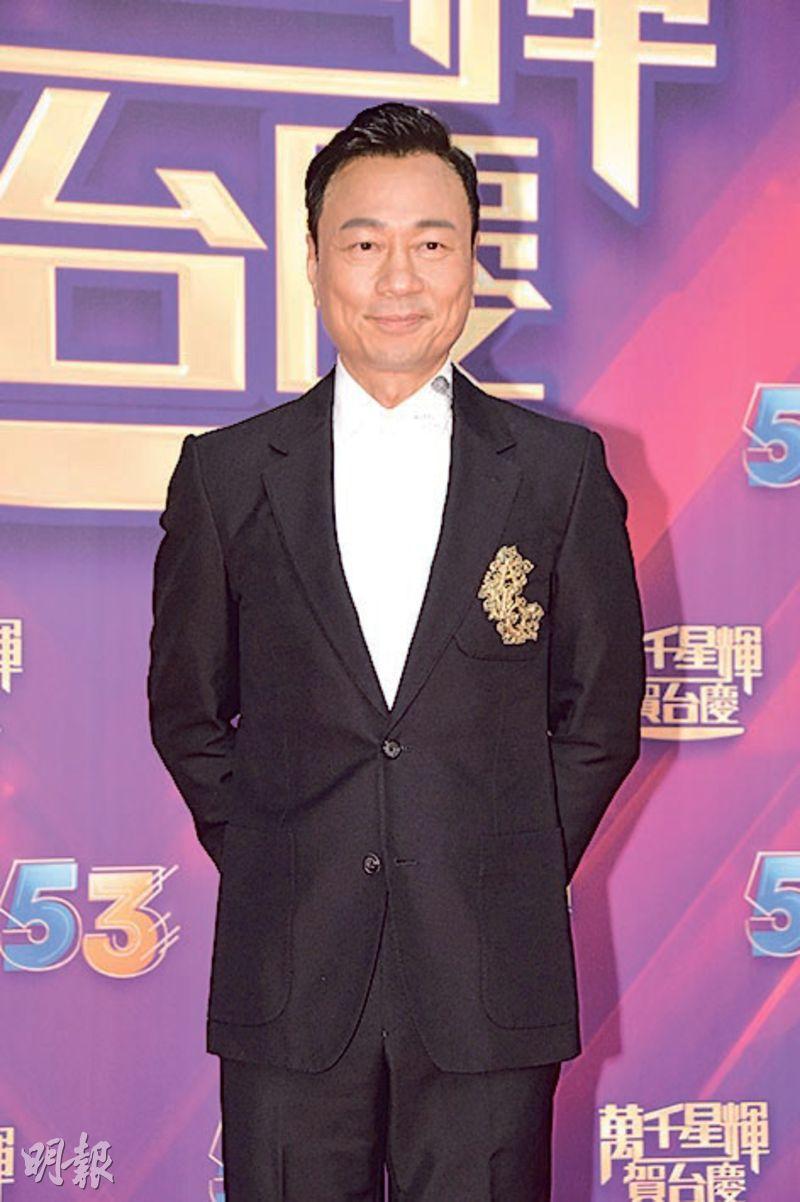 Wayne Lai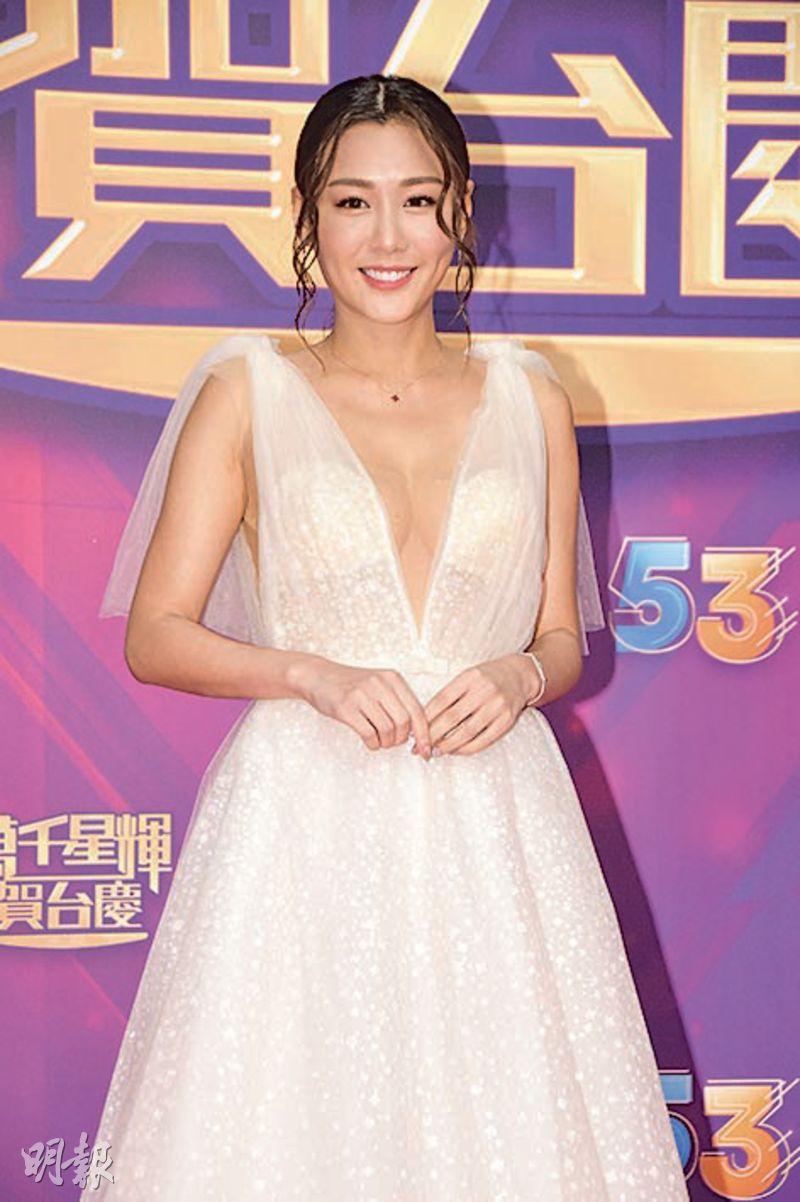 Chan Sze Yan reminds herself to keep her back straight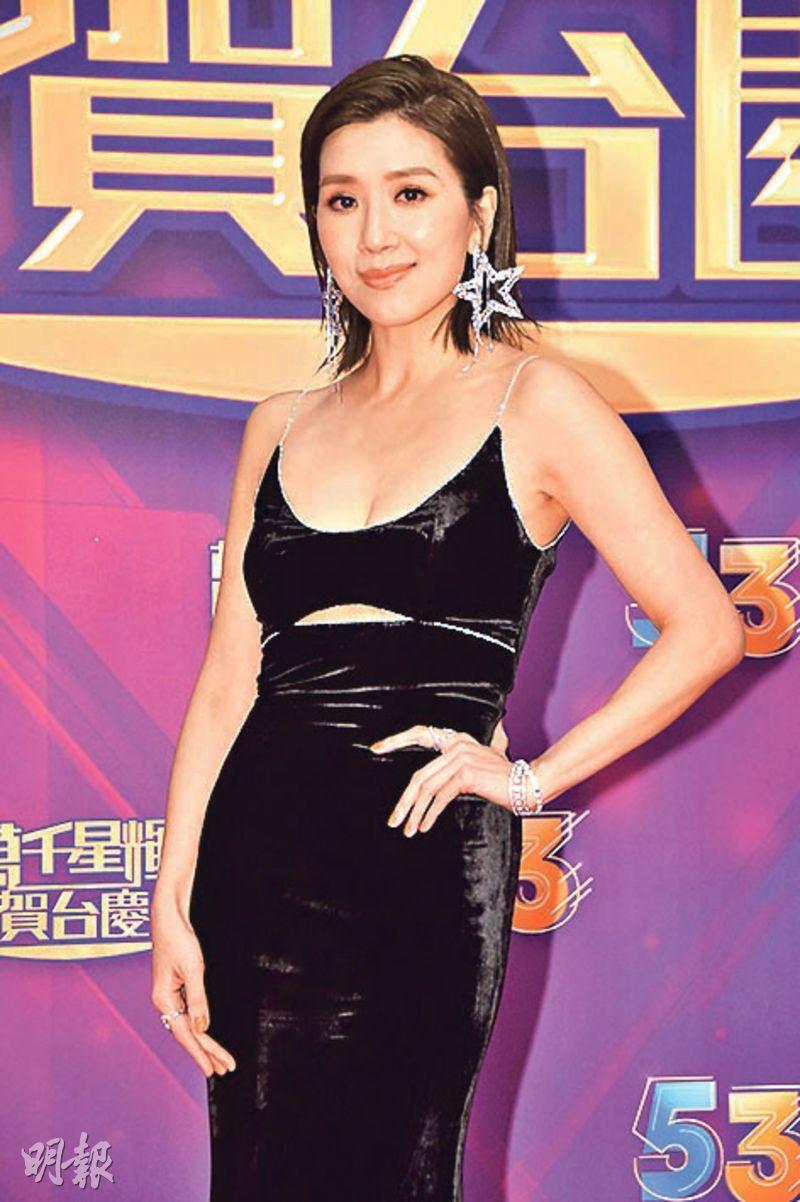 Mandy Wong jokes that her dress may give her boyfriend a pleasant surprise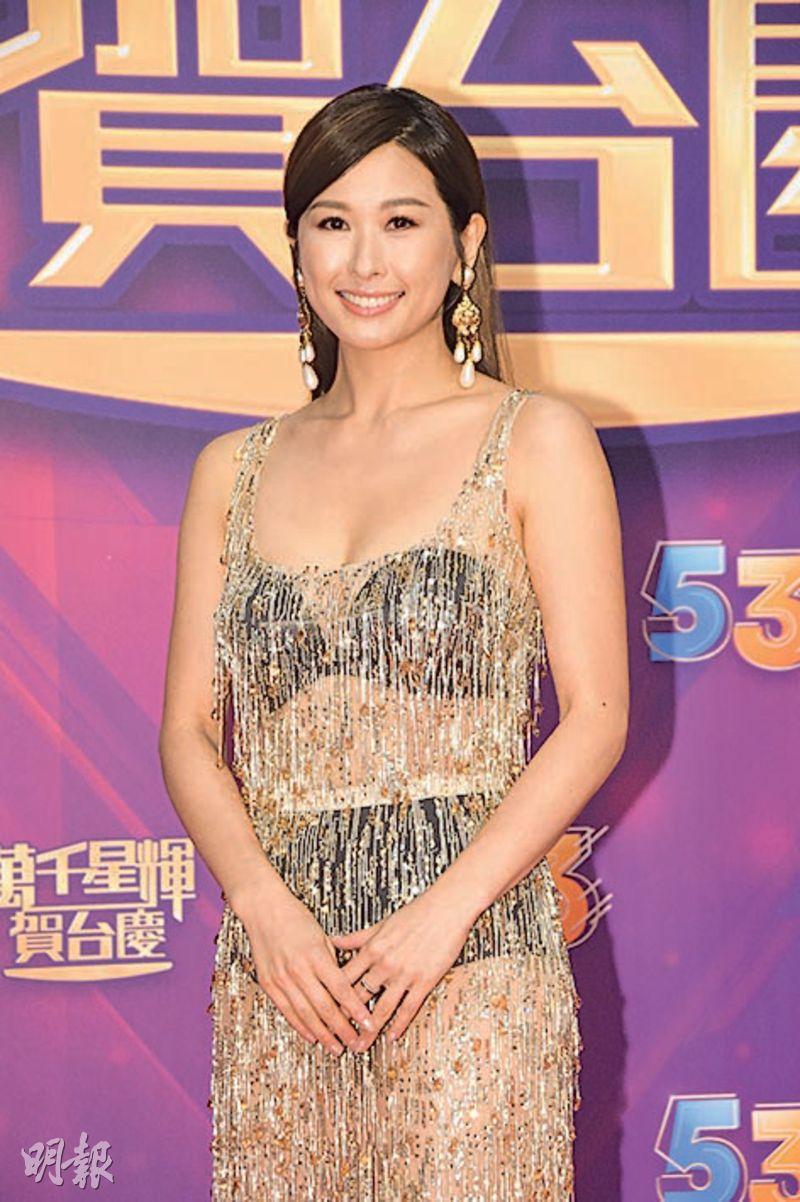 Candice Chiu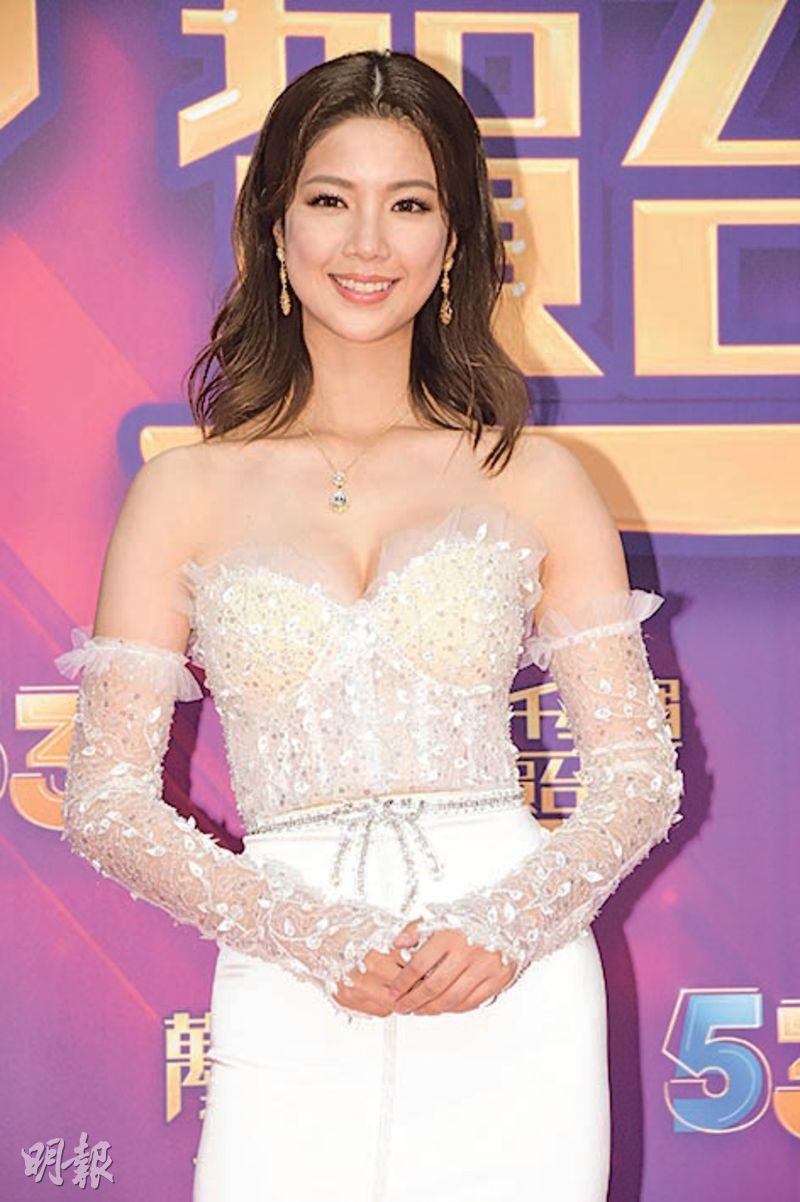 Hera Chan
courtesy of mingpao.com

TVB's anniversary show last night took place at Television City in Tseung Kwan O. Over 200 artists flocked to celebrate the company's 53rd anniversary, performing song and dance numbers and thrilling segments. Stars demonstrated their talent to celebrate TVB's birthday and win cash and prizes. HK$ 530,000 in gold and cash prizes were given away. Currently in a lawsuit, artist Mat Yeung Ming drew HK$ 100,000. Everyone said that his luck was changing; former Miss Hong Kong Hera Chan Hiu Wa won the "TVB Anniversary Big Prize", taking away the gold and the saving account -- prizes were worth HK$ 380,000 total.
Last year due to the social climate, TVB not only changed the name of the program but also turned the live broadcast into a pre-recorded one in an unprecedented move. This year despite the novel coronavirus the live broadcast resumed inside the studio. The program started with TVB chair Thomas Hui To, group CEO Mark Lee Po On conducted the lighting ceremony. The masters of ceremonies of the evening were Liza Wang Ming Chuen, Carol Cheng Yui Ling, Janis Chan Pui Yee, Patrick Lam Pok Loi, Mayanne Mak, Lok Ho Ming, Regina Ho Yee Ting, Karl Ting Tze Long and Miriam Yeung Chin Wa was invited to be the guest performer.
The program first featured a group of young actors and actresses including Chow Ka Lok, Ricco Ng Wai Ho, Telford Wong Ting Fung, Dickson Yu Tak Shing, Leonard Cheng Hin Fung, Alvin Ng Fu Kiu, Hera Chan Hiu Wa, Virginia Lau Wan Hing, Kelly Ng Lok Yee, Wong Fei, Kelly Gu Pui Ling, Chan Sze Yan and others in a opening dance number, followed by an appearance by all the artists. Ah Jeh and Do Jeh, the two "station treasures" first encouraged all the viewers. Ah Jeh praised how amazing the people of Hong Kong were, being able to strengthen themselves amid the pandemic. Do Jeh pointed out that TVB firmly stood in its stationed post just like the people of Hong Kong and remained united in the pandemic, hoping to bring entertainment to all the viewers. Then began the "anniversary giveaway" to heat up the atmosphere. Nat Chan Pak Cheung made a surprise appearance as a captain to represent one team of artists in the lucky drawing. Finally he lost to Ah Jeh and Do Jeh's teams.
Major series BIG WHITE DUEL II (BAK SIK KEUNG YUN II) and FIGHTING (KUEN WONG)'s actors played a pre-recorded game. Roger Kwok Chun On who won a car and a home at the station anniversary continued his good luck, as he drew the HK$ 35,000 cash prize from WHITE II. BARRACK O'KARMA 2 (GUM SIU DAI HA II)'s cast received the HK$ 53,000 cash prize. Other winners included Ken Law Ho Ming who drew HK$ 50,000 and Mat Yeung Mat who drew HK$ 100,000.
Other performances included Rebecca Zhu's K-Pop dance, Vicky Chan Wai Ki who has been suspended due to a series of negative news finally was thawed out and performed the harp with Celina Harto. Kayan Choi and Jessica Liu Wai Yee performed aerial yoga with; Maggie Leung Man Hau played two pianos at the same time, Andrea So Wan Chi performed a musical number, Jessica Kan Suk Yi, Linna Huynh (Wong Bik Lin), Kelly Ng Lok Yi, Krystl Kung and Rosanna Tse Yan Ning played Chinese instruments. Carmaney Wong Ka Man, Amber Tang, Cheuk Yan, Wong Fei, Kelly Gu Pui Ling, Rosita Kwok Pak Yin, Blossom Chan Hei Yui, Jan Tse Chi Lun and Tania Chan Yuen Ching performed a Chinese dance, the funniest was that someone lost their shoe after the performance -- it was Virginia Lau Wan Hing! Miss Hong Kong Lisa Tse Ka Yi who performed THE BUND on the night of the pageant sang again, this time Michael Kwan Ching Kit's MAN SHUI CHIN SHAN CHUNG WAN.
LO AND BEHOLD (OI WUI GA ji HOI SUM CHOOK DAI)'s actors like Joyce Tung Lai Ming and Koni Lui Wai Yi performed a "clap dance" and were full of chemistry. "The Voice" singers gave difficult song performances, as Kayee Tam and Vivian Kuk Ah Mei chased the tricycle Ting Chi Long rode and sang. Hana Kuk Chi Kiu, JW, Shiga Lin had to sing while keep spinning; Pakho Chau, Hubert Wu Hung Kwan had to sing while doing pull ups in a show of strength. Two "Ah Jehs" Liza Wang Ming Chuen and Carol Cheng Yui Ling joined in as they created a lot of joy with Fama, Bob Lam Sing Bun, Dickson Yu and others in their segment. Wu Fung, Nancy Sit Ka Yin, Tse Suet Sum, Joe Junior, Lo Chun Shun, Yeung Yuk Mui, Genna Cheung Mei Ni performed in another segment; Lau Tan, Law Lok Lam, Peter Lai, Chan Wing Chun reunited to perform the FOUR GREAT JOYS, following the beat that the crowd gave. Law Ho Ming earlier injured himself while rehearsing a mid air kick. He still performed despite the injury as he performed punches and kicks with Fred Cheng Chun Won, Hero Yuen Ching Fung, Alvin Ng Fu Kiu and others. Arnold Kwok Chi Ho punched through 50 boards in one shot and then carried a giant pillar that sat 4 female artists on his shoulder with Law Ho Kai.
Sharon Chan Man Chi, Lok Ho Ming and Lai Yi Lok, Ben Wong Chi Yin, Alice Chan Wai, Venus Wong Man Yik demonstrated their cooking skills. Special guest Miriam Yeung Chin Wa performed many classic hits YOUNG GIRL'S PRAYER, FEI NUI JING JUEN, IF I CAN KEEP TALKING to celebrate TVB's birthday.