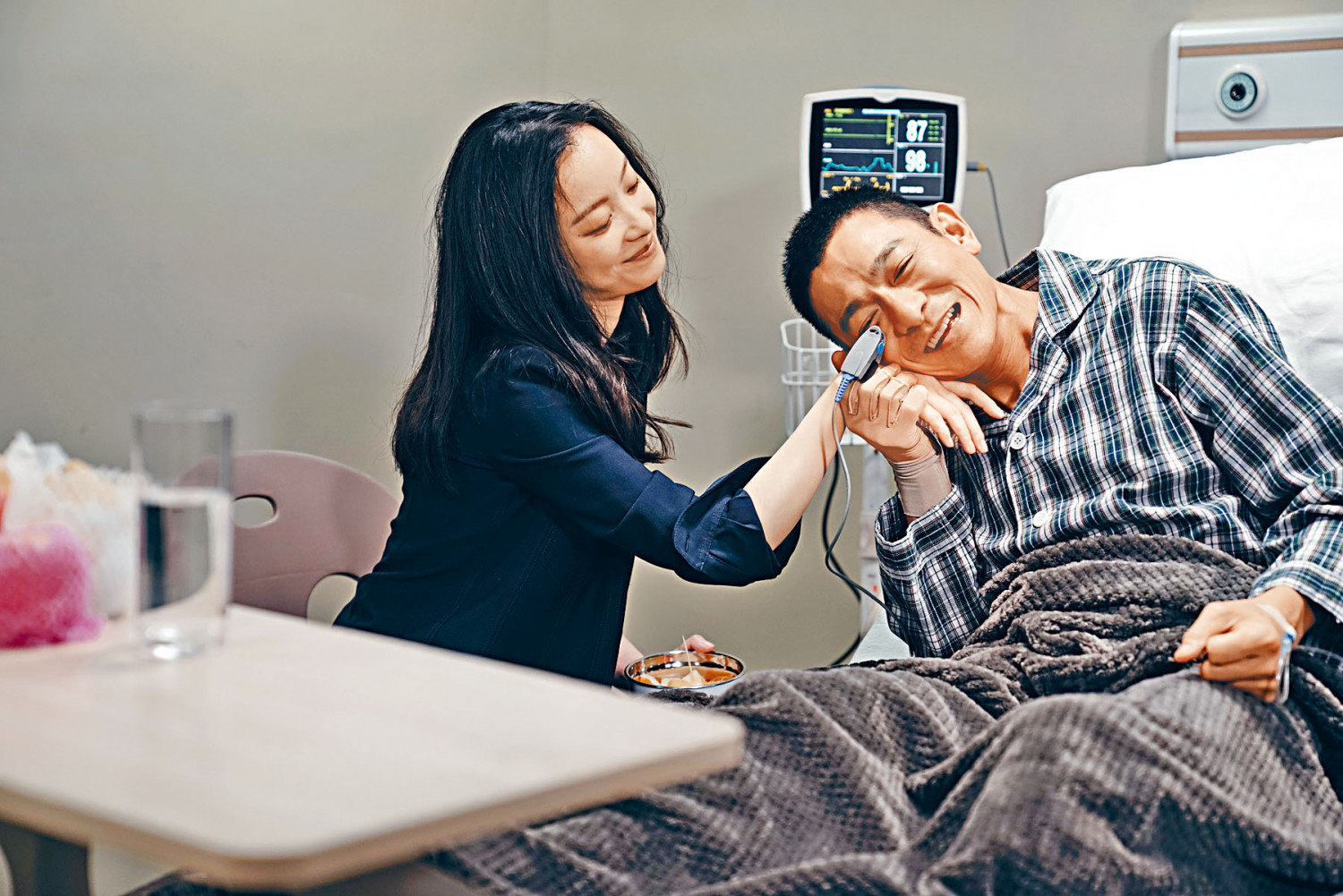 Ni Ni has had a connection to Andy Lau since 2012, but since they do not work together often, she is a little conflicted about their romantic scenes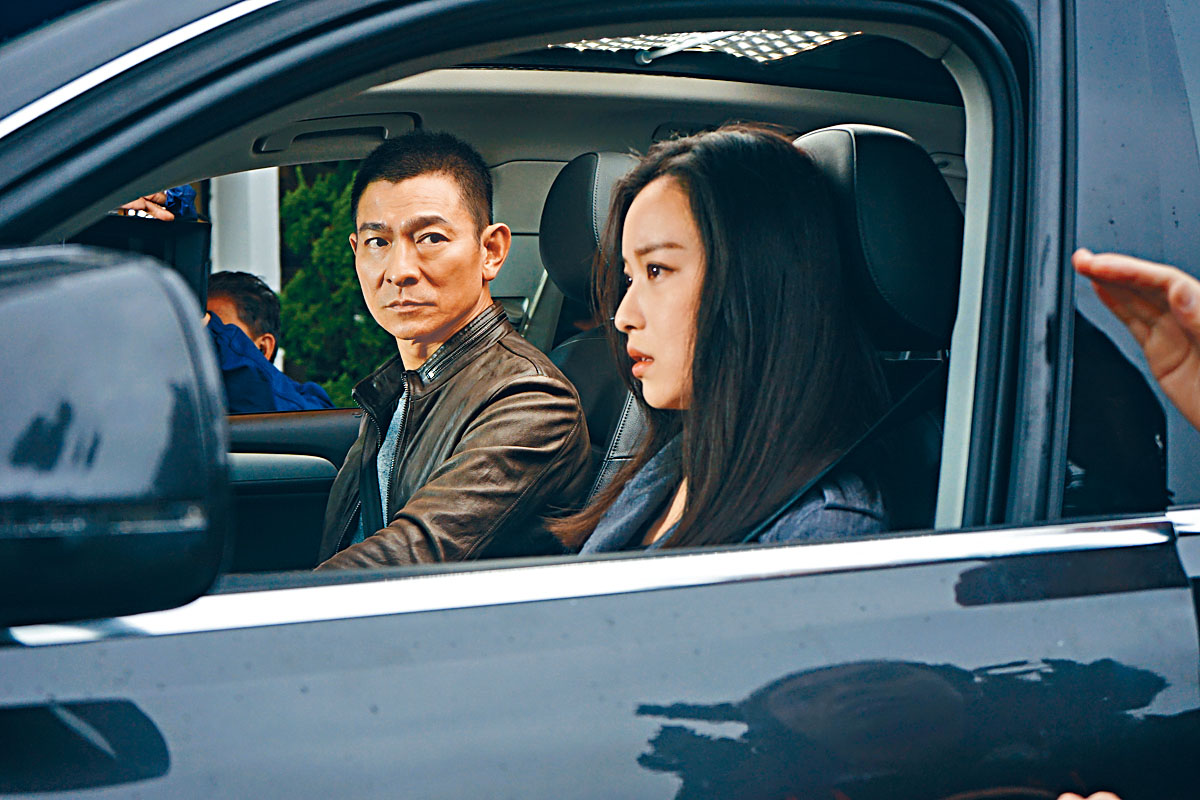 Started as a "Mou Girl", Ni Ni's acting has been recognized
courtesy of singtao.com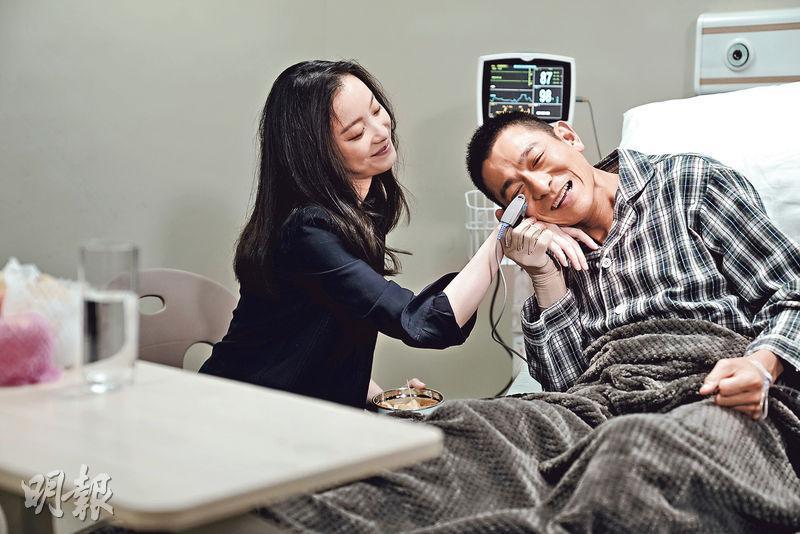 courtesy of mingpao.com

Mainland actress Ni Ni in the film SHOCK WAVE 2 (CHAK DAN JUEN GA 2) worked on a romantic scene with Andy Lau Tak Wa for the first time. A loving embrace and kiss scene was very memorable for her.
The Andy Lau Tak Wa and Sean Lau Ching Wan starred SHOCK WAVE 2 (CHAK DAN JUEN GA 2) will open at the end of the year. Aside form many large scale explosion and action scenes tha would become the focus of the film, Mainland star Ni Ni's romance with Lau Tak Wa in her first film in Hong Kong would also be attractive. Their relationship in the film experienced highs and lows, break ups and make ups. In a romantic scene on the Wanchai elevated walkway, Lau Tak Wa had to "explain" to Ni Ni and got teary eyed. They embraced and even shared a kiss.
A kiss scene in their first romance, Lau Tak Wa revealed that he had his "eyes on" Ni Ni long ago. This time destiny finally arrived. He said, "Very long ago I already hoped to have a chance to work with her. Last time didn't happen because destiny hasn't arrived yet; SHOCK WAVE 2's characters required actors with balance in every aspect. I didn't know whether she would be able to achieve the stable condition, but I saw that she controlled everything very well."
Speaking of their connection, Ni Ni said that in 2012 when she first came to Hong Kong to attend the Asian Film Festival. At the time Lau Tak Wa presented "Best New Performer" to her. She also said that Wa Jai was an actor she admired very much. She has always hoped to learn from him, as long as she knew that she would work with him, she would definitely come over. As for the romantic scene with Lau Tak Wa, Ni Ni joked that she was very conflicted. "Because we weren't too familiar before hand but when the production started I had many emotional scenes with him. I remember the first scene was shot inside a car, I was very conflicted. However during rehearsal when I saw his eyes I already felt it. The most memorable was the romance on the walkway. In that scene I saw Wa Jai's teary eyes, and I felt very bad inside. He was able to make me feel the emotions from the heart."