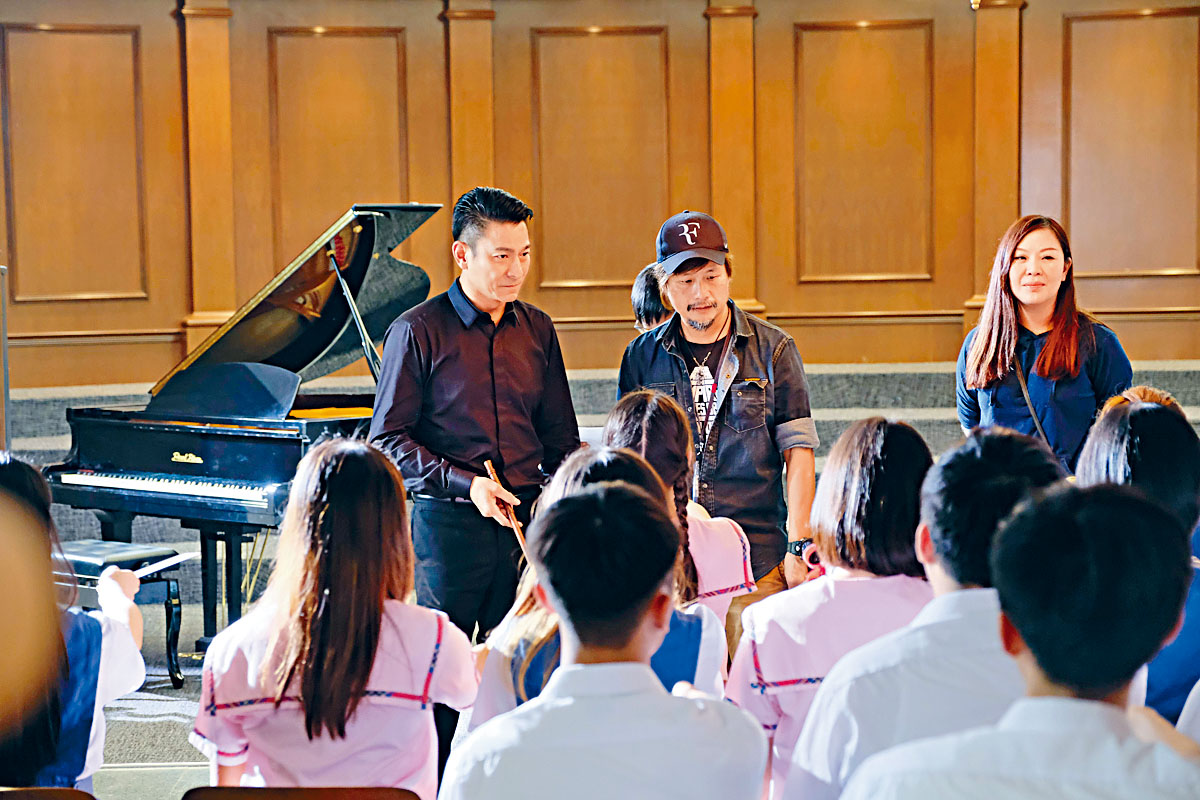 courtesy of singtao.com

The Andy Lau Tak Wa produced and starred new film FIND YOUR VOICE (YIT HUET HUP CHEUNG TUEN) will open on November 26th. Actually he and director Adrian Kwan Shun Fai already had an understanding early on. At the 35th Hong Kong Film Awards, Wa Jai presented an award with the child actors of LITTLE BIG MASTER (NG GOR SIU HAI DIK HAU JEUNG). At the time Director Kwan saw how close he was to the children and thus invited him to participate in this movie about young people.
Originally Wa Jai only wanted to produce, in the end under Director Kwan and the team's persuasion he finally agreed to play the conductor Yim Sir. Then he even practiced for three months with the "Children's Choir" conductors and did all his homework. Wa Jai even revealed that at school he never thought about competing in singing contests, nor that he would become a singer. However after he got into the business he liked singing more and more. When asked which song he got the most right now, Wa Jai joked, "Of course it's the new song CONTINUE TO BE BEAUTIFUL!"