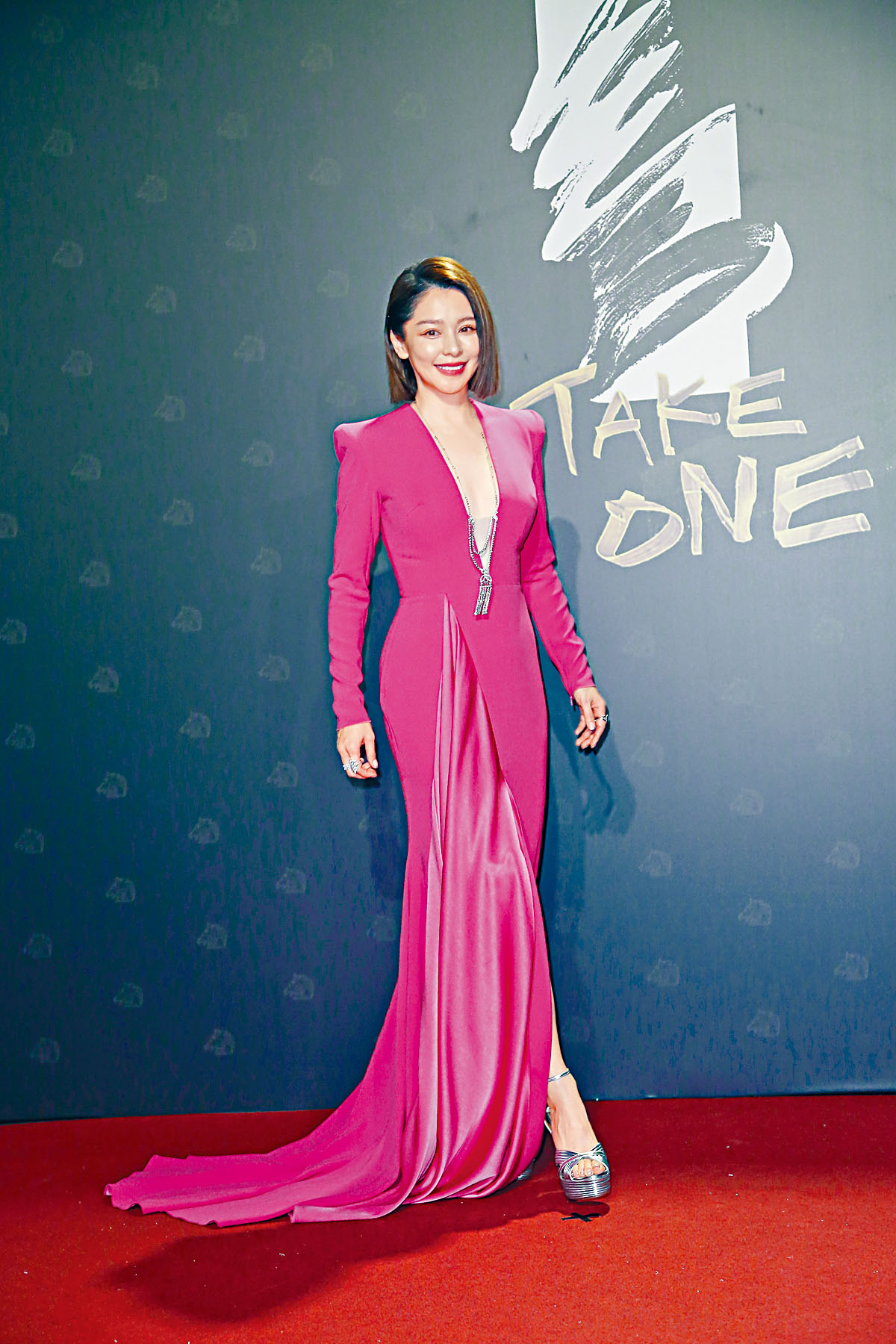 Vivian Hsu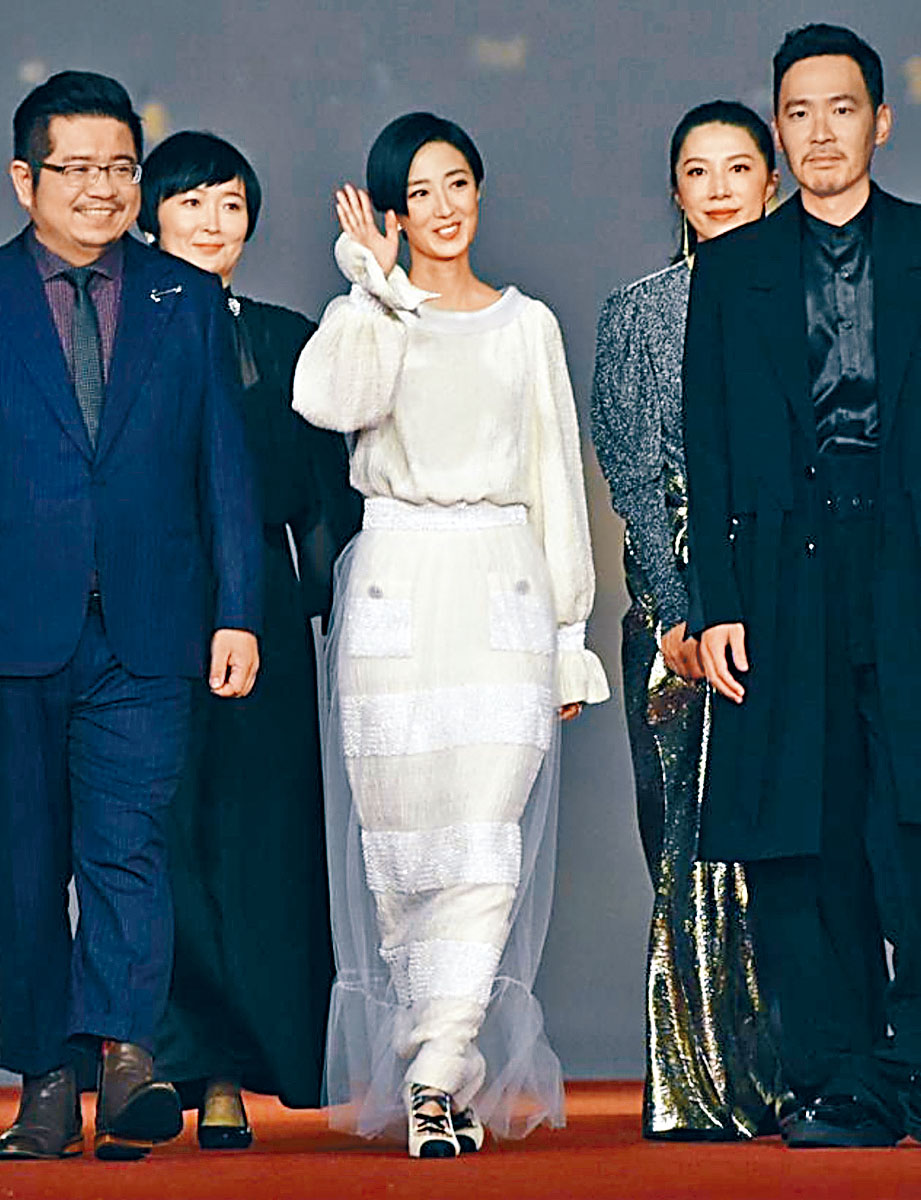 Guei Lun-Mei

Kuo Shu-yao
Vivian Hsu fixes her dress to avoid tripping over it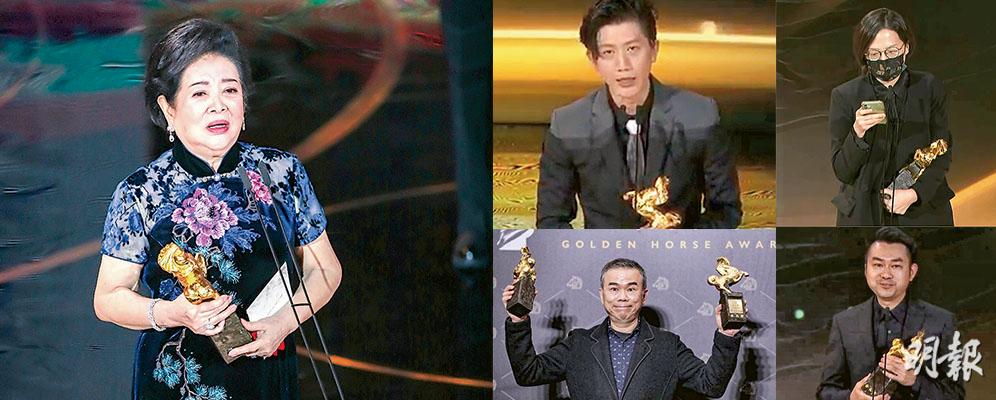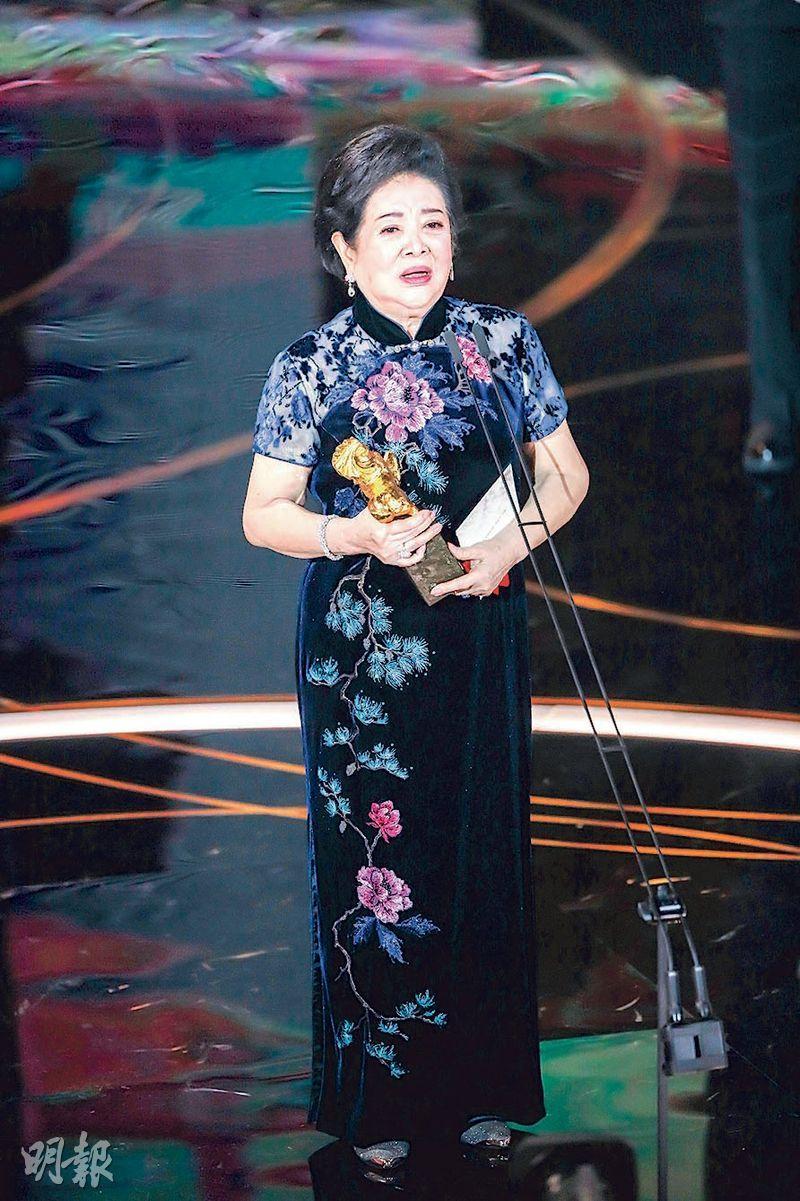 81 year old Chen Shu-fang wins Best Actress and Best Supporting Actress. The pleasant surprise moves her to tears.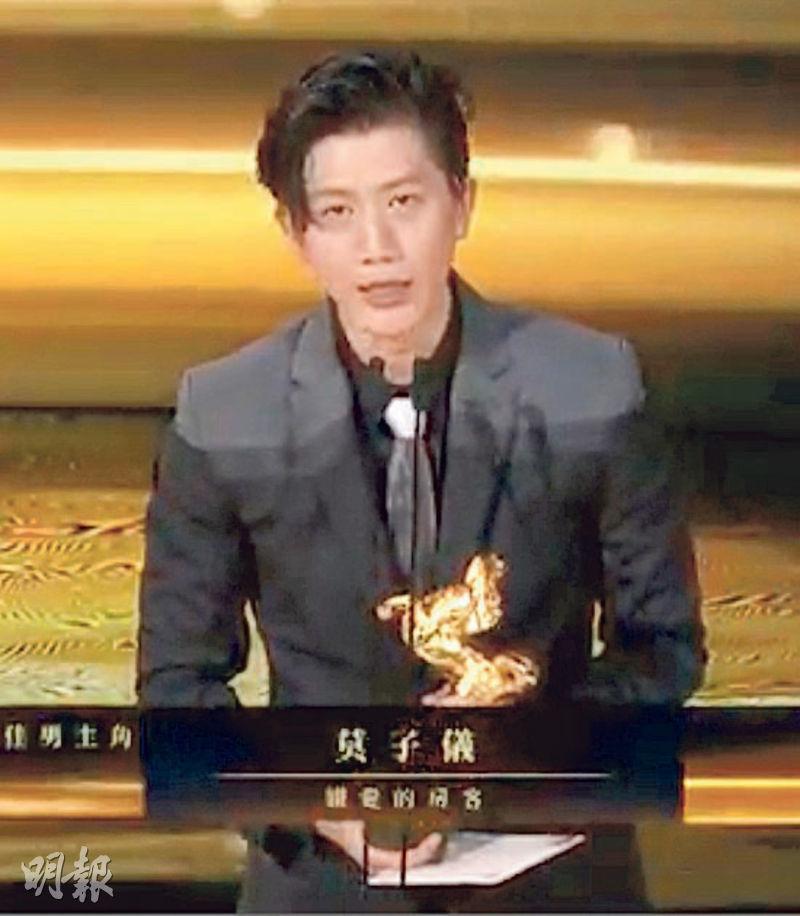 DEAR TENANT's Mo Tzu-yi wins Best Actor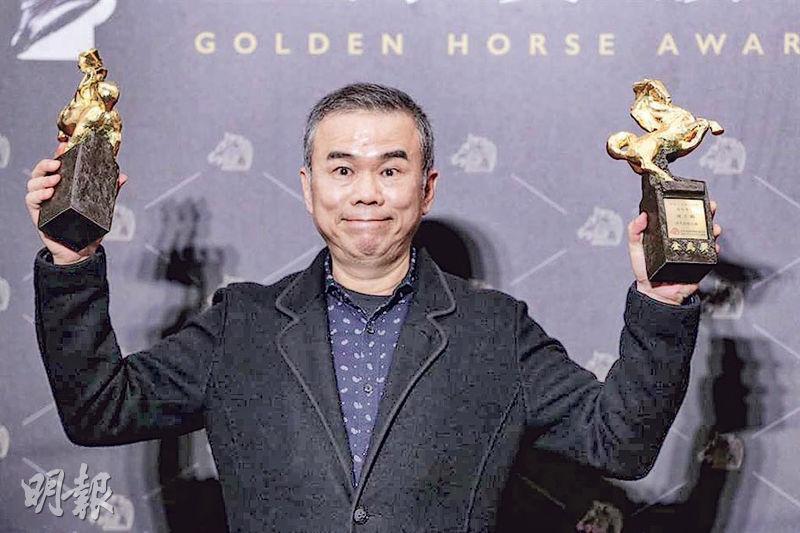 The Chen Yu-hsun directed MY MISSING VALENTINE wins 5 Golden Horse Awards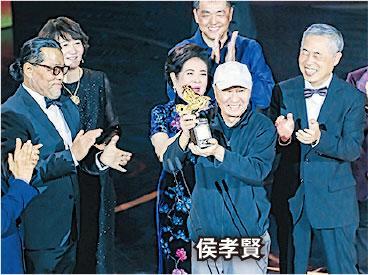 Hou Hsiao-Hsien says that without the help of others he would not be able to make movies.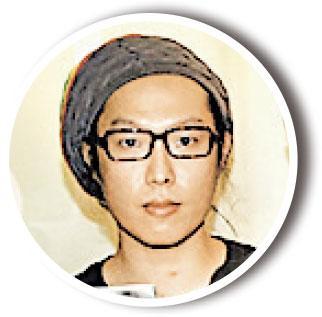 The Kwok Zune directed NIGHT IS YOUNG wins Best Live Action Short Film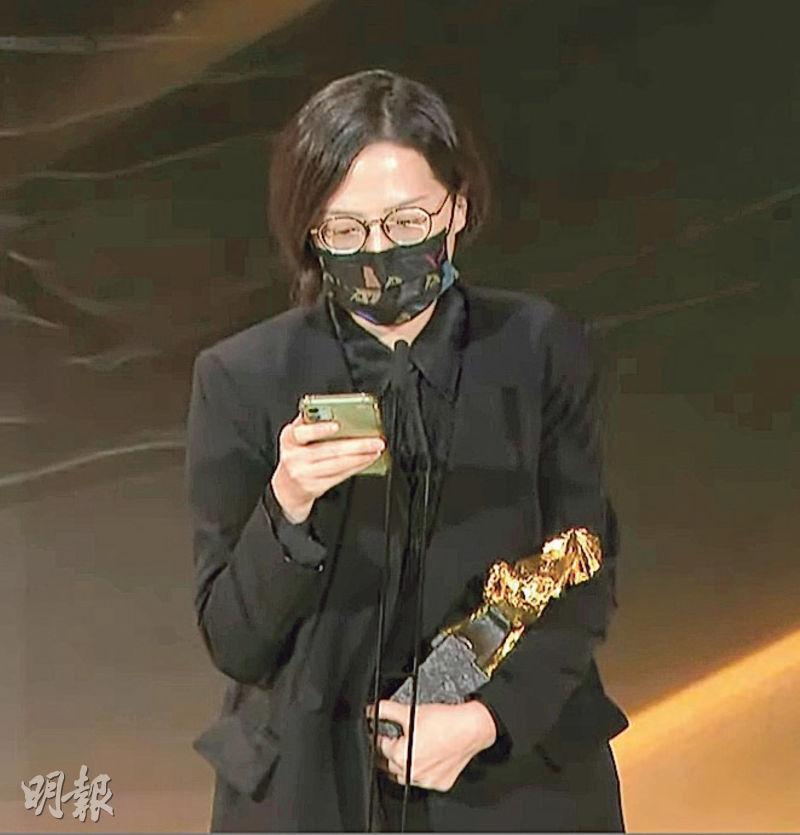 NIGHT IS YOUNG producer Chong Suk Fong accepts the Best Live Action Short Film award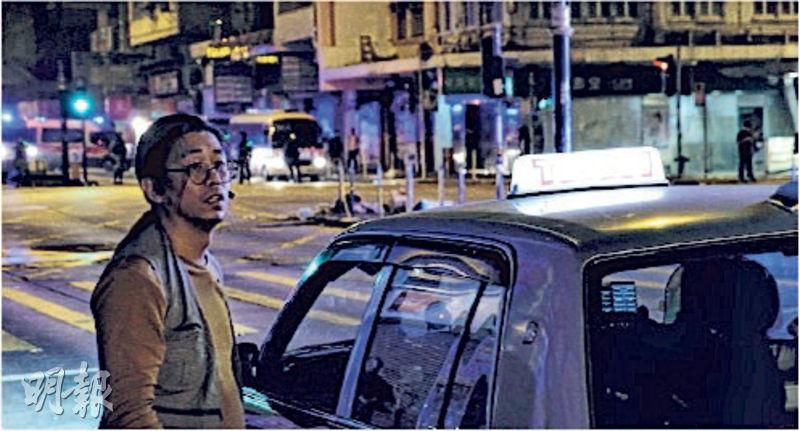 NIGHT IS YOUNG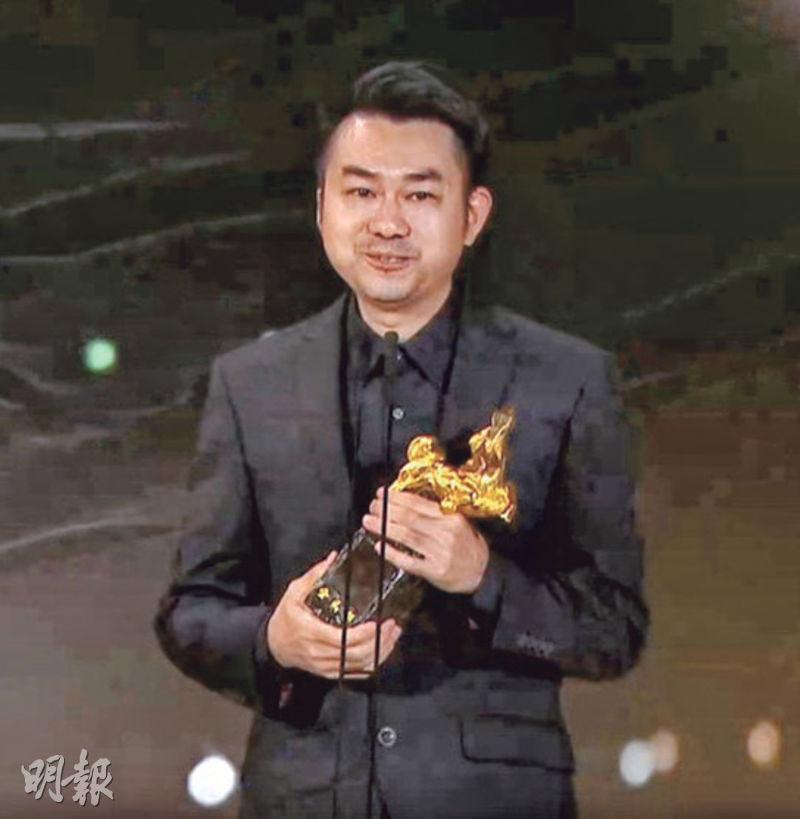 Because Kiwi Chow has not made the trip to Taiwan, only Felix Tsang accepts the award

Bai Ling is dressed in fiery red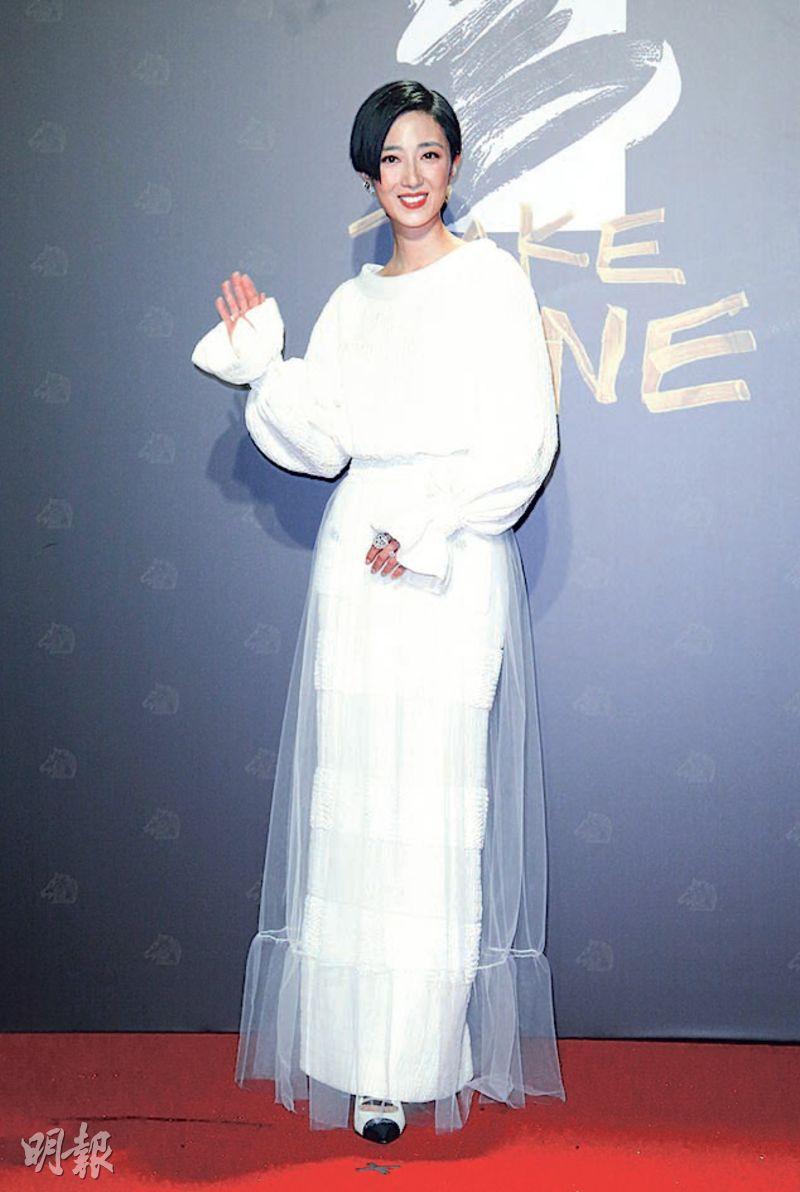 Guei Lun-Mei

Vivian Hsu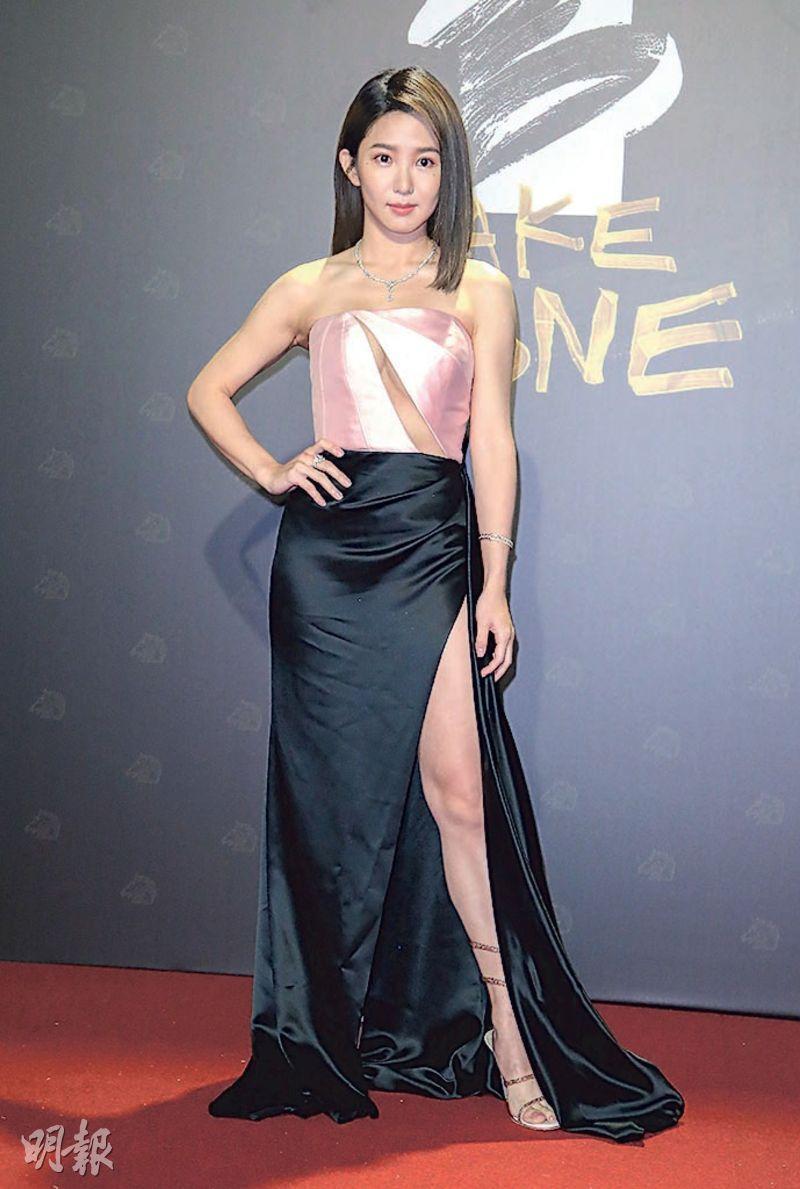 Kuo Shu-Yao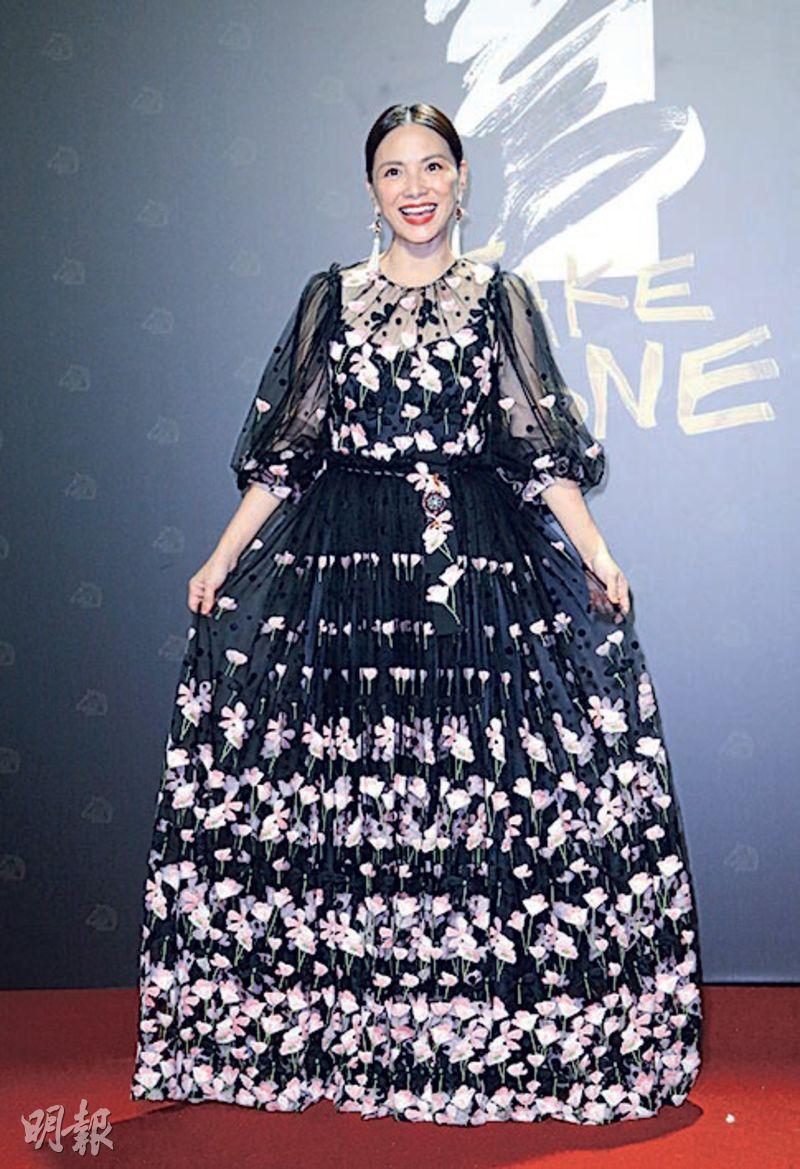 Lee Sinje
courtesy of mingpao.com
The 57th Golden Horse Awards took place last night in Taipei. Felix Tsang Chun Wing and Kiwi Chow Koon Wai with BEYOND THE DREAM (WAN OI) won the "Best Adapted Screenplay", one of the film TEN YEARS' director Kwok Zune with NIGHT IS YOUNG won "Best Live Action Short Film". 81 year old Taiwan actress Chen Shu-fang doubled her joy with LITTLE BIG WOMEN and DEAR TENANT she won her own first Golden Horse Best Actress and Best Supporting Actress, the first in Golden Horse Award history to win both at the same time. Chen Shu-fang wept with joy as she received a standing ovation from the audience. Mo Tzu-Yi with DEAR TENANT defeated HAND ROLLED CIGARETTE (SAU GUEN YIN)'s Gordon Lam Ka Tung to become the Golden Horse Best Actor.
Director Chen Yu-hsun with MY MISSING VALENTINE became the big winner of 5 awards, including Best Narrative Feature, Best Director, Best Original Screenplay, Best Visual Effect and Best Editing. Nominated for Best New Performer, BEYOND THE DREAM's Terrance Lau Chun Him and THE WAY WE KEEP DANCING (KONG MO PAI 3)'s Heyo (Fok Ka Ho) both lost to THE SILENT FOREST's Chen Yan-fei. Taiwan director Hou Hsiao-Hsien received the Lifetime Achievement Award.
When Hou Hsiao-hsien accepted the award he received a standing ovation. He said, "I really am very happy. I will turn 80 soon. Without the help from the crew and the cast, I wouldn't have been able to make anything." Applause rang out again from the audience.
One of the directors of the film TEN YEARS, Kwok Zune with NIGHT IS YOUNG won "Best Live Action Short Film". Kwok Zune did not attend as producer Chong Suk Fong accepted the award on his behalf. She thanked the Golden Horse Award, saying that if the Hong Kong Film award had this category she definitely would support it. Then she used Cantonese to say that this movie belonged to the people of Hong Kong. Filmmakers could only do very little, which was their responsibility. Something miniscule might not be easy. Although unpredictable, she believed that something small would also be able to serve great purpose. NIGHT IS YOUNG was Kwok Zune's second film that involved political subject after his TEN YEAR segment EXTRAS. The film was about people and events that a taxi driver encountered on his shift one night, and was shot during the anti-legislation storm last year.
Tsang Chun Wing and Chow Koon Wai with BEYOND THE DREAM defeated Adam Wong Sau Ping's THE WAY WE KEEP DANCING to win Best Adapted Screenplay. Chow Koon Wai did not attend as Tsang Chun Wai accepted the award alone. He said, "I am very nervous, it's my first time at the Golden Horse Award. Thank you Hong Kong Film Development Fund for still being willing to invest during this difficult time. Last night I went to the movies, a young people who came from Hong Kong to study in Taiwan has already seen the movie 4 times. He carried a sign with a few words, those words reminded me that during this period many young people of Hong Kong are like him, with a lot of pain in their hearts. BEYOND THE DREAM at this time seems to have become their comfort and a friend who keeps them company through the darkness. Although we have no way to change the reality at this moment, we still can preserve that love and truth in the fantasy in our hearts."
Chow Koon Wai said through the film company, "Thank you to my family for their support, especially my wife for her patience. For this movie, two years ago I started to borrow money to live. You still without regret supported my pursuit in film. If I have any so-called success, it is because of your determination. Thank you for your unconditional love. In the end I have to thank people who lent me money. I am sorry, I still haven't paid the money back. The Golden Horse Award has no cash prize. I am not the only one who has difficulty with living in Hong Kong, in comparison to the protestors in Hong Kong what happened to me truly is trivial."
Because last year the Golden Horse Awards were swept into a political storm, the Mainland halted films and personnel from participating. Many Hong Kong films also followed suit. Without Chinese and Hong Kong actors the event became lackluster. THE ABORTIONIST's Golden Horse Best Actress nominee Bai Ling appeared in a fiery red super exaggerated sexy evening gown. The gold train had the words Love Peace. Bai Ling said, "I am very honored to attend the Golden Horse Award. Out of respect for the event, I personally tailored this evening gown."
The Vivian Hsu starred film LITTLE BIG WOMEN received 6 nominations. She walked the red carpet with Hsieh Ying-xuan, Chen Shu-fang, and Sun Ke-Fang. Nominated for Best Actress with A LEG, Guei Lun-Mei wore white. Guest presenter Kuo Shu-Yao was dressed in a pink low cut evening gown. "Fashion wise it has a little visual gimmick, it would look elegant to half of the people and have visual effect to half of the people." Lee Sinjie attended as the producer of ABANG ADIK and SHUTTLE LIFE, saying that being a producer was tougher than being an actor. She hoped that in the future she would be like Sylvia Chang, aside from acting and producing she would also like the chance to direct.
The Golden Horse executive chair for the third time, director Ang Lee thanked filmmakers for overcoming the pandemic difficulties and shared their experience together. He was very proud to be able to participate in the film industry event with everyone and hoped that this year's Golden Horse Awards would be successful.
57TH GOLDEN HORSE AWARD
https://goldenhorse.org.tw/awards/nw/?serach_type=award&sc=8&search_regist_year=2020&ins=49
BEST NARRATIVE FEATURE
MY MISSING VALENTINE
BEST DOCUMENTARY
LOST COURSE
BEST ANIMATED FEATURE
CITY OF LOST THINGS
BEST LIVE ACTION SHORT FILM
NIGHT IS YOUNG
BEST ANIMATED SHORT FILM
NIGHT BUS
BEST DIRECTOR
CHEN Yu-hsun (MY MISSING VALENTINE)
BEST LEADING ACTOR
MO Tzu-yi (DEAR TENANT)
BEST LEADING ACTRESS
CHEN Shu-fang (LITTLE BIG WOMEN)
BEST SUPPORTING ACTOR
Nadow LIN (CLASSMATES MINUS)
BEST SUPPORTING ACTRESS
CHEN Shu-fang (DEAR TENANT)
BEST NEW DIRECTOR
CHONG Keat-aun (THE STORY OF SOUTHERN ISLET)
BEST NEW PERFORMER
CHEN Yan-fei (THE SILENT FOREST)
BEST ORIGINAL SCREENPLAY
CHEN Yu-hsun (MY MISSING VALENTINE)
BEST ADAPTED SCREENPLAY
Felix TSANG, Kiwi CHOW (BEYOND THE DREAM)
BEST CINEMATOGRAPHY
YAO Hung-i (YOUR NAME ENGRAVED HEREIN)
BEST VISUAL EFFECTS
Tomi KUO (MY MISSING VALENTINE)
BEST ART DIRECTION
CHAO Shih-hao (CLASSMATES MINUS)
BEST MAKEUP AND COSTUME DESIGN
Raymond KUEK, Azni SAMDIN (NUMBER 1)
BEST ACTION CHOREOGRAPHY
Teddy Ray Huang, LI Shao-peng (GET THE HELL OUT)
BEST ORIGINAL FILM SCORE
Fran CHEN (DEAR TENANT)
BEST ORIGINAL FILM SONG
YOUR NAME ENGRAVED HEREIN (YOUR NAME ENGRAVED HEREIN)
Lyricist : Keon Chia, TAN Boon-wah, HOOI Yuan-teng
Composer : Keon Chia, TAN Boon-wah, HOOI Yuan-teng
Performer : Crowd LU, Edward CHEN
BEST FILM EDITING
LAI Hsiu-hsiung (MY MISSING VALENTINE)
BEST SOUND EFFECTS
KUO Li-chi, LEE Dong-hwan (THE SILENT FOREST)
OUTSTANDING TAIWANESE FILMMAKER OF THE YEAR
PENG Ren-meng
AUDIENCE CHOICE AWARD
CLASSMATE MINUS
FIPRESCI Prize
THE STORY OF SOUTHERN ISLET
LIFETIME ACHIEVEMENT AWARD
HOU Hsiao-hsien